Everyone wants luscious and healthy locks, yet they are not as easily attainable without proper care and nourishment to the hair and scalp. In more recent years, skincare has become the number one priority in everyone's self-care regimen, with immediate action taken towards any acne or dark spots. Hence, not many are giving the same attention and scrutiny to their hair care needs, leading to unsatisfactory hair conditions.
With this in mind, Dove has introduced the new Dove Hair Therapy. It's time to bid adieu to bad hair days – Dove's new haircare range is infused with powerful skincare ingredients to nourish everyone's hair at a cellular level!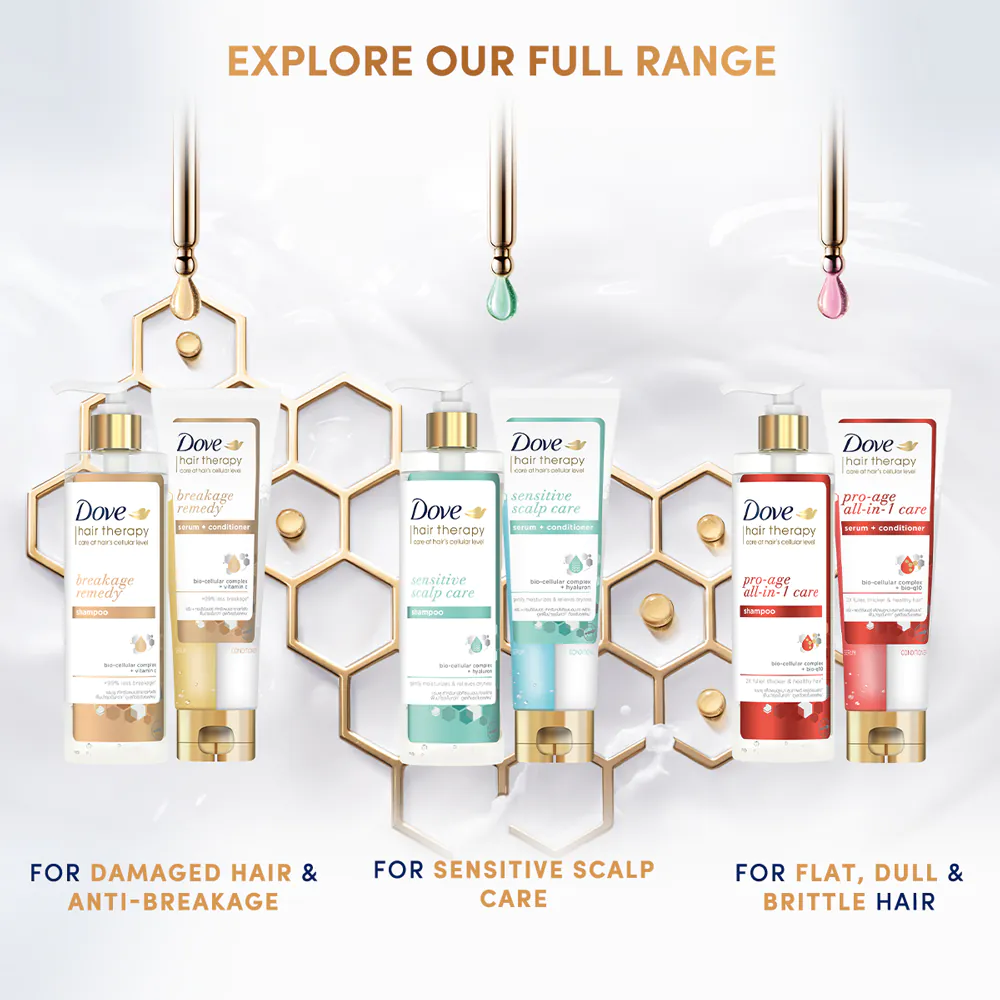 Care for your hair like your skin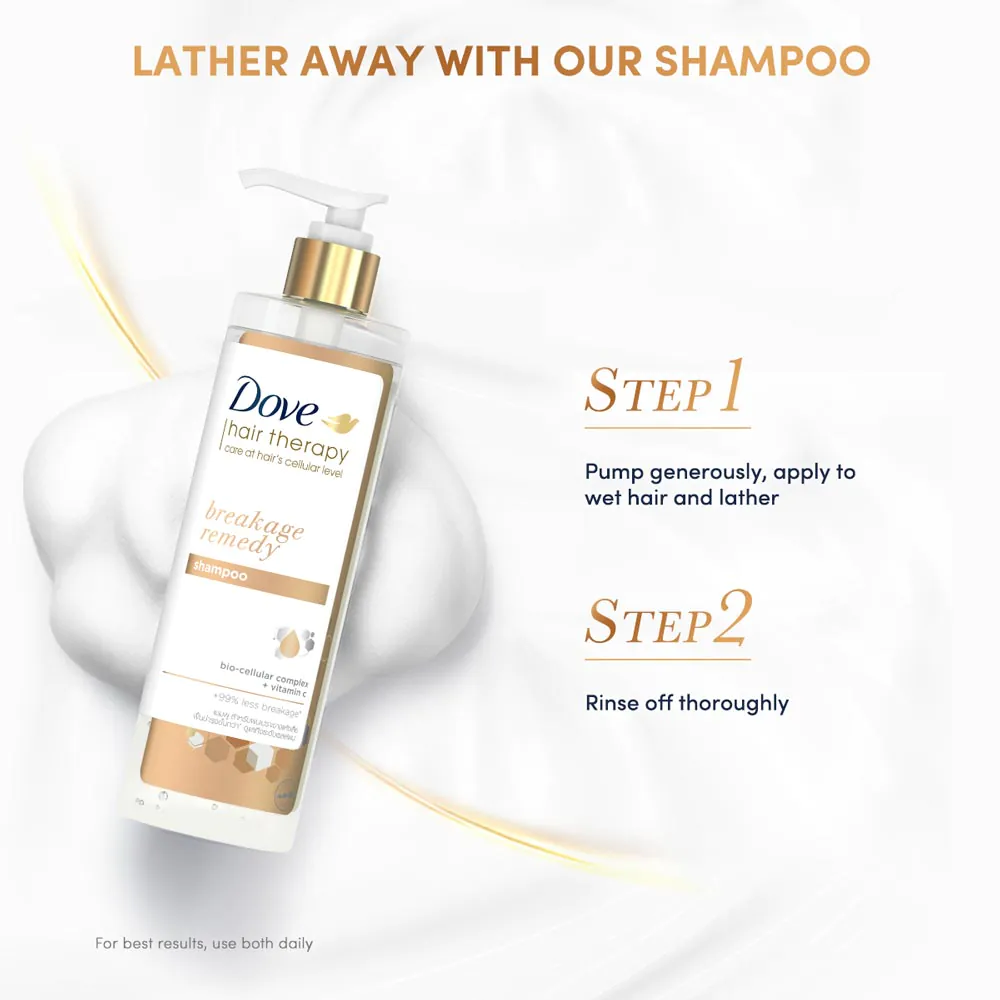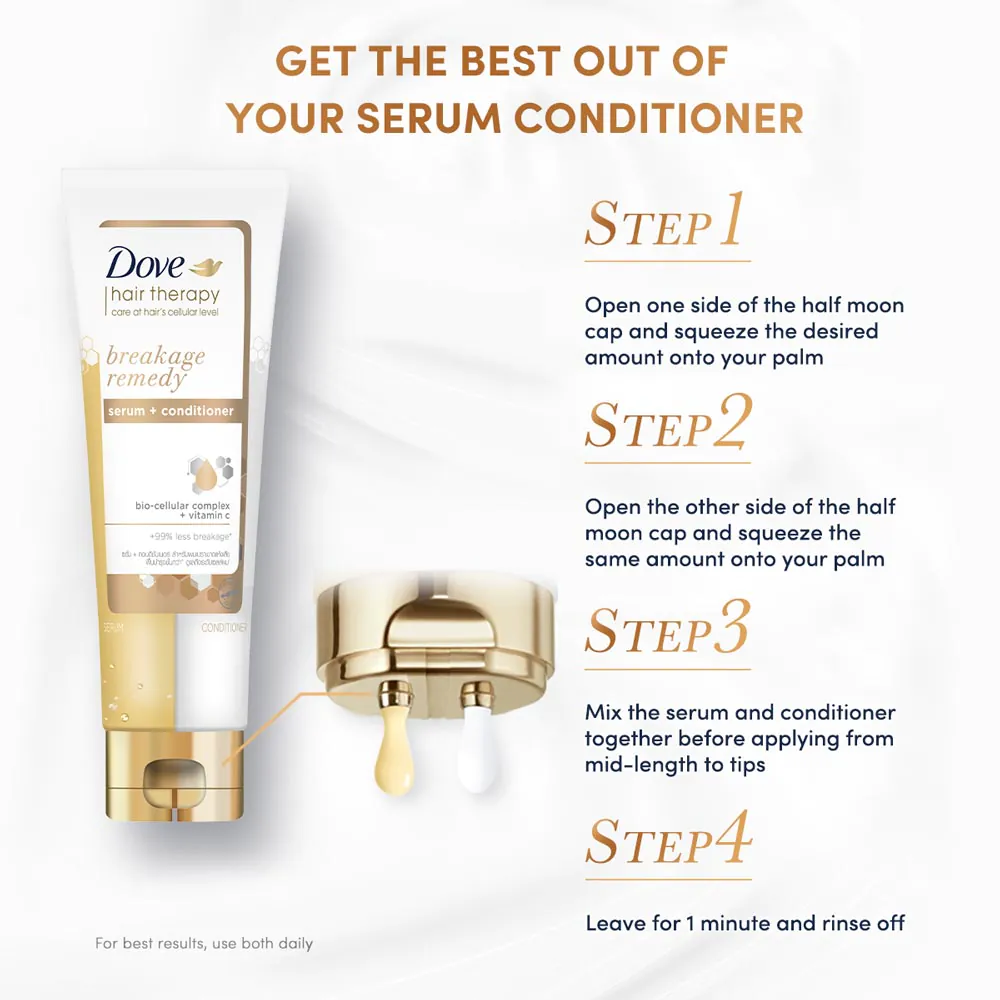 True to it's claim, this range is filled with several highly concentrated skincare ingredients, including Vitamin C and Hyaluronic Acid, which are all skin- and now hair-loving! These essential ingredients, commonly found in skincare, have multiple benefits such as reducing 99% breakage with potent Vitamin C infusions. Dove Hair Therapy promises to restore hair to its natural healthy radiance. Furthermore, the range has exceptional moisturising properties and restores hair at the cellular level, resulting in 100% stronger and smoother hair with just one application.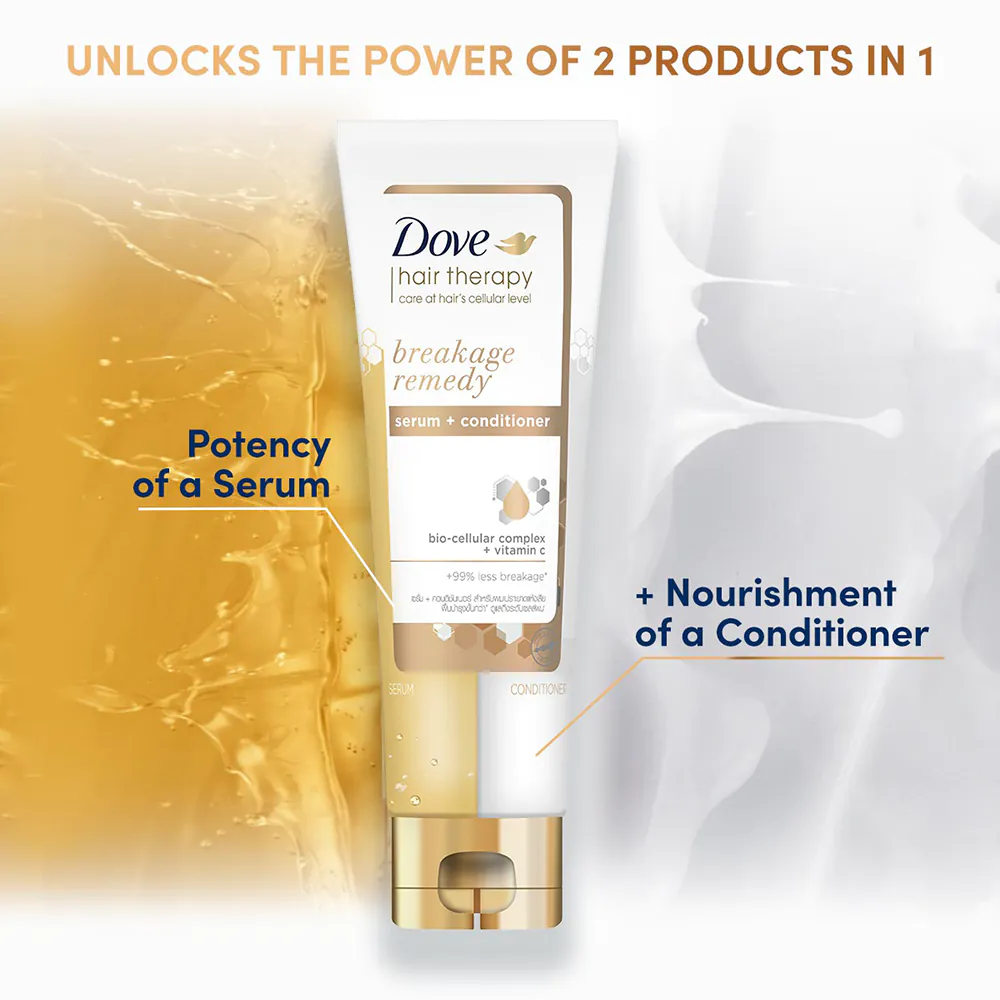 The Dove Hair Therapy line also includes the first dual conditioner with a patented serum conditioner, which combines a skincare-grade serum and a nourishing conditioner to give skincare and haircare benefits such as strengthening, rejuvenation, and restoration. All of this is offered in a single tube that repairs hair in a minute, allowing customers to experience the power of two treatments in a single simple step.
With efficacy and nourishing care in mind, Dove's Hair Therapy collection focuses on three main product lines that address the most sought-after hair concerns: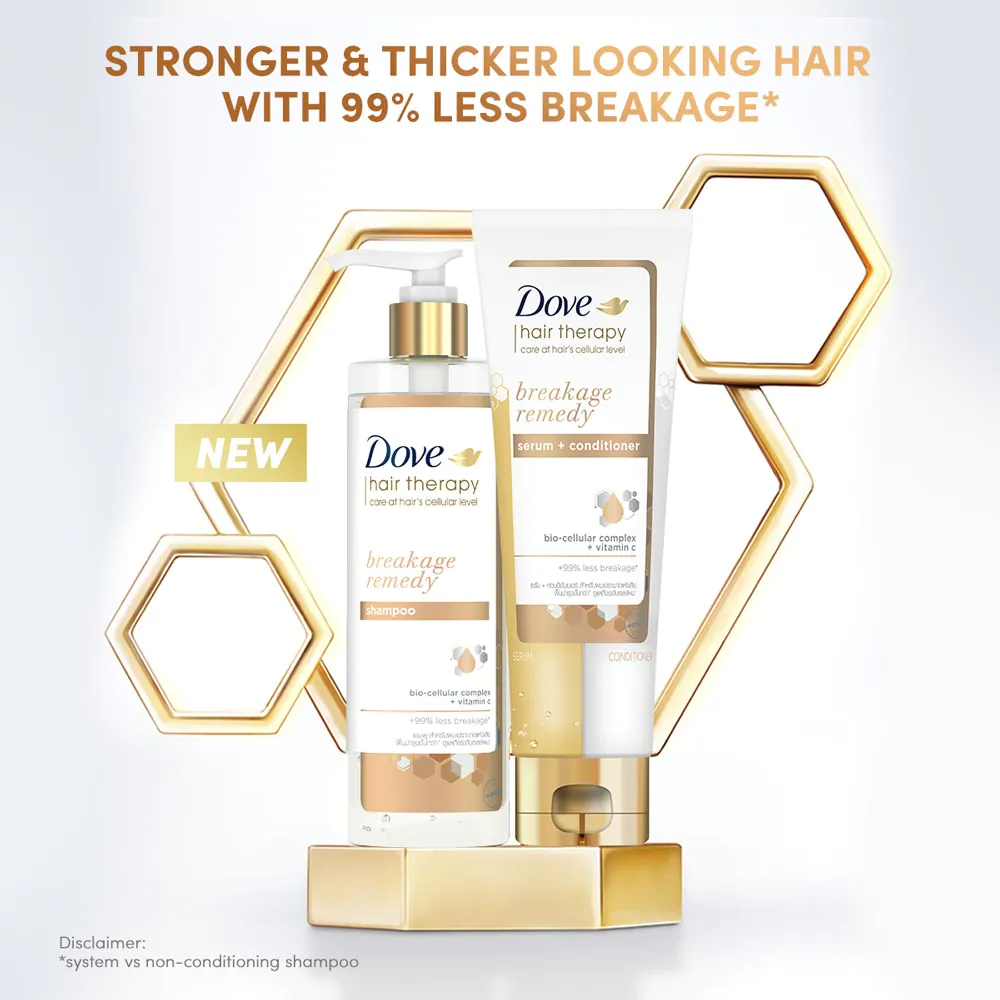 Breakage Remedy: Formulated with Vitamin C for thicker-looking, stronger and longer hair with 99% less breakage. Suitable for those who have damaged hair.
Sensitive Scalp Care: Formulated with Hyaluronic Serum to gently clean and revitalize the scalp. Products have also been dermatologically and clinically tested by certified labs. Suitable for those who have dry and sensitive scalps.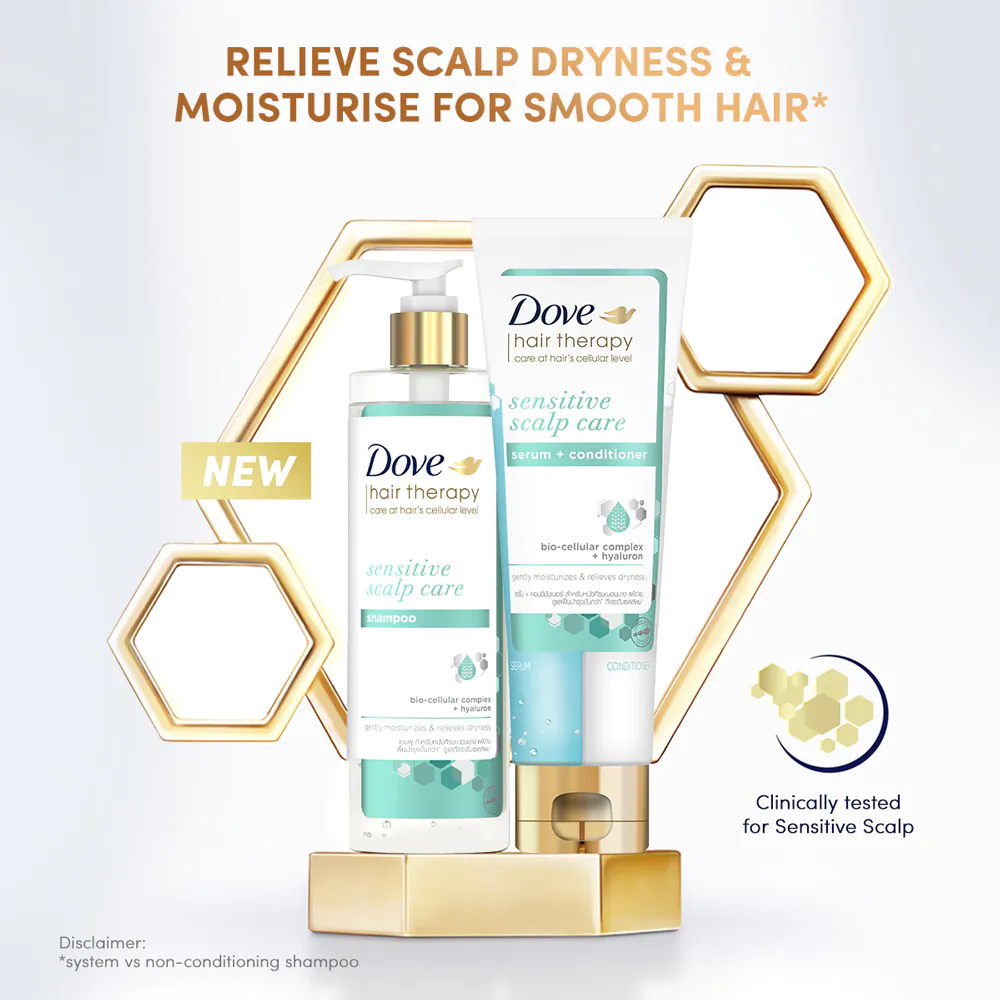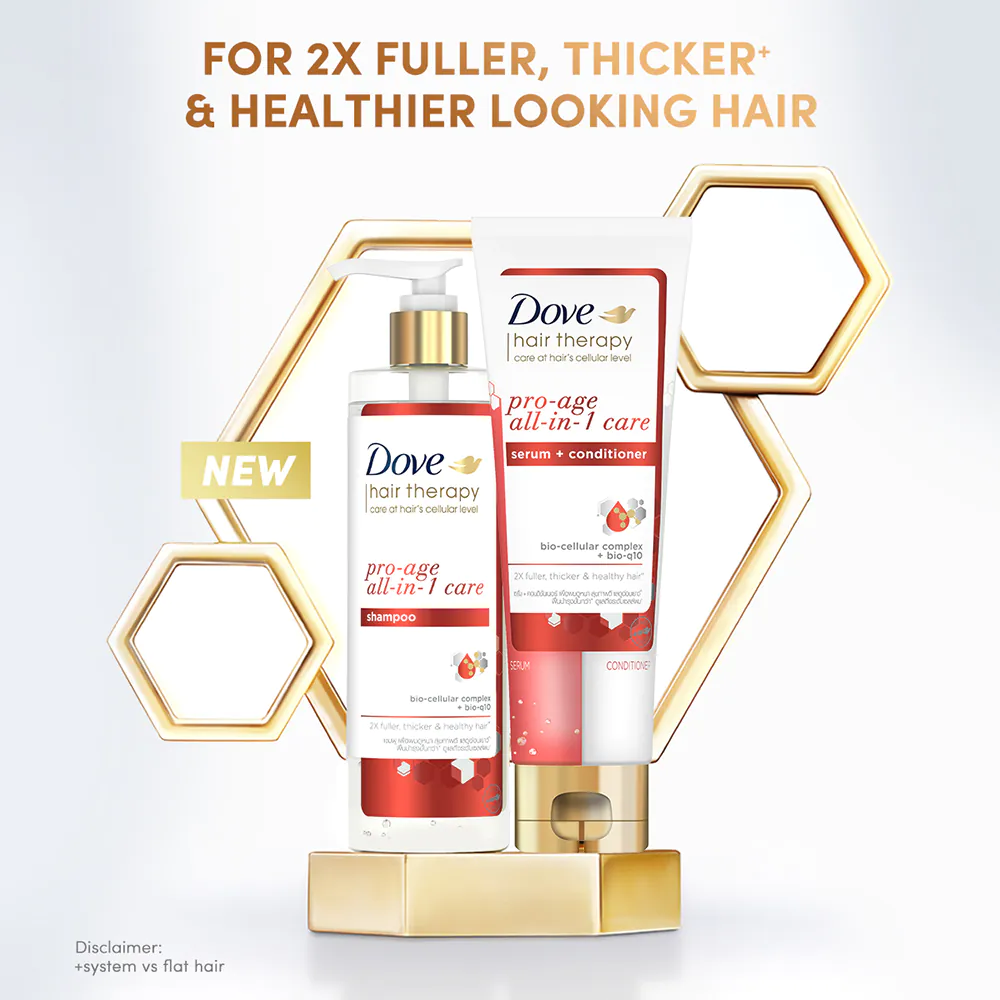 Pro Age: All in One: Formulated with Bio Q-10, this instantly restores hair fullness and strengthens hair for 2x fuller looking, healthier hair. This is an all-in-1 solution that is suitable for dry, brittle and aging hair.
"We are excited to launch Dove Hair Therapy – Dove's first premium skincare-inspired haircare range. Many women often neglect their scalps and focus their attention on their faces. However, our scalp needs an equal amount of care, as it has the largest collection of sebaceous glands compared to anywhere else in our body. Dove's Hair Therapy collection provides consumers with premium skincare ingredients to remedy various haircare needs at an affordable price, allowing everyone to achieve their ultimate hair goals and to look their absolute best", said Natalie Goh, Unilever Marketing Manager for Malaysia and Singapore.
Dove Hair Therapy is now available at Guardian and Watsons. For more information, visit www.dove.com/my.
More on hair? Read: