Picture highlights, randomly placed on a few strands of hair. Simply GORGEOUS!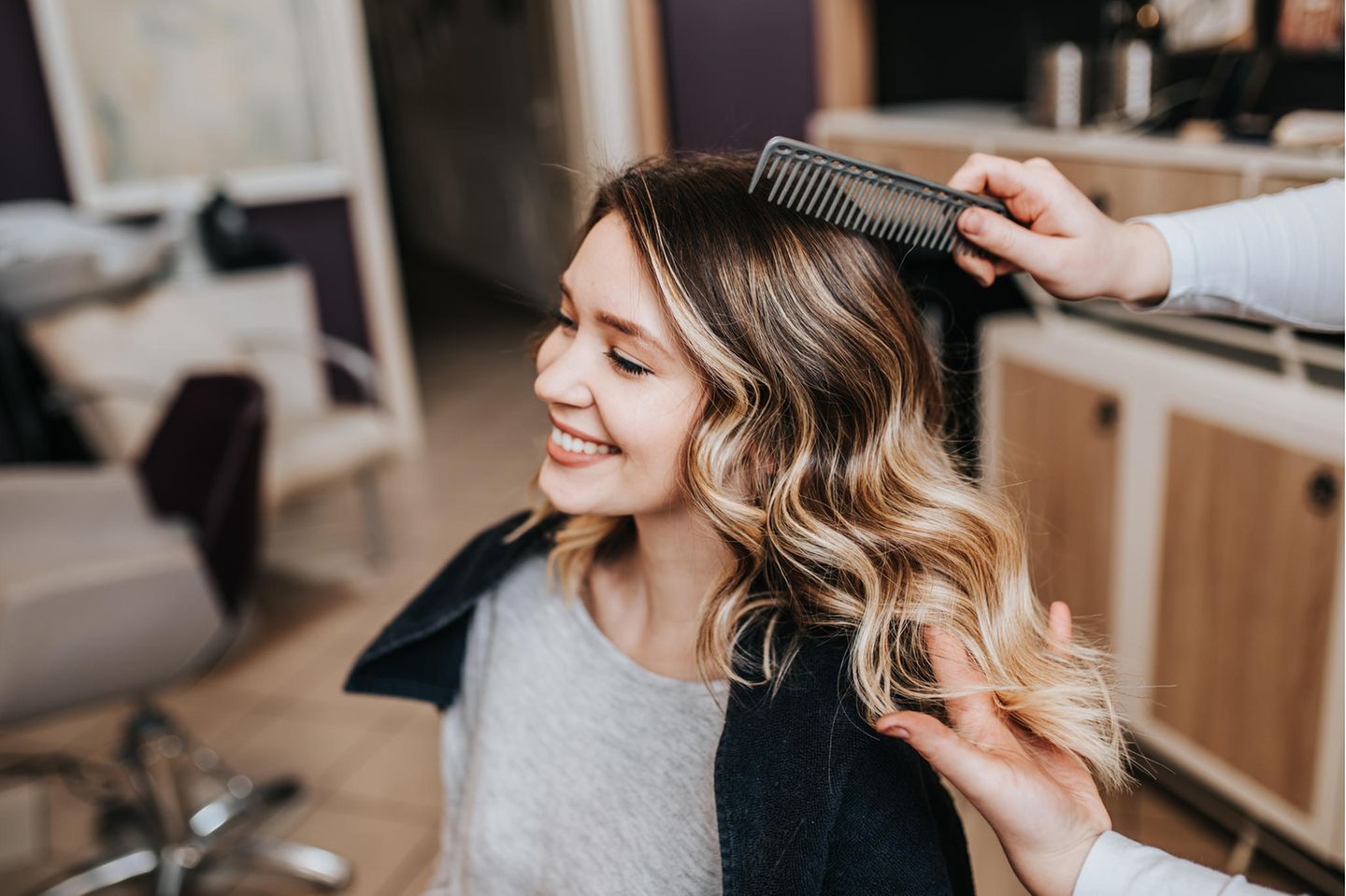 It shouldn't come as a surprise to you that the term "frosted" is returning, along with 90s fashion trends. Frosted hair is a hot trend for 2022 and a fantastic technique to bring out the colour of your natural hair. It is applied from the root area to the ends and is a little gentler than balayage. This style is best described as softly-lightened parts of the hair that give off a beautiful, sun-kissed appearance.
"Hair frosting" is a colour technique that uses highlights and lowlights to provide dimension to the hair. Hair frosting, which Stuart Marsh, Taylor Taylor London's award-winning colour director, invented, is distinct from the frosted tips popular among 1990s boy bands. The buzzy blonde process involves bleaching each individual hair strand from root to tip, leaving the surrounding, darker strands unaffected. The salon claims that the multilayered finish produced, reached by this sophisticated process, which contrasts light and dark hairs, has a "salt and pepper" appearance. The term "hair frosting" refers to the way the lighter hairs fall very lightly amid the darker hairs, imitating how frost forms on trees.
Frosting Vs Balayage
Although hair frosting might look a little like balayage, we can tell it's definitely different.
Balayage is undoubtedly the biggest hair colouring trend in recent years. However, there's a significant distinction between frosting and balayage. Frosting produces a more subdued, subtle look than balayage, using foil highlights, or other hair-lightening methods, that don't include dyeing every hair strand the same colour.
Balayage, which basically means "sweep", allows more hair to be lightened. Instead of the warmer, buttery tones that are frequently employed while generating balayage, frosting typically uses light, cool-blonde tones to contrast the darker base colour. Given that it is made to match the colour of your actual hair, it is simple to maintain and looks more natural.
Does it work for all hair? 
Depending on where your hair naturally falls or the style you like to wear it in, hair frosting can be personalized. It's also ideal for all hair types and textures, if you master your aftercare regimen. Any type of hair and hair colour can use the frosting technique, even coily and curly hair. Just be sure to wash and condition your curly hair days leading up to your salon appointment, as this will assist the hair in retaining moisture and keeping it healthy after being lightened.
On curly hair
On straight hair
on Warm-Brown Hair
on Blonde Hair
Hair frosting has also become a favourite among celebrities. Priyanka Chopra, Halle Berry, Sofia Richie, Kaia Gerber, Hailey Bieber, and others have joined the frosted hair bandwagon and have been showcasing the soft, multifaceted style while out and about and travelling. With a meticulously-crafted finish that never seems overdone, this hairstyle trend may produce complete layers of colour. Given that it's created to blend in with your natural hair colour, it's the greatest look for you if you want a simple, subdued, and manageable cut and colour without a lot of commitment.
Kaia Gerber
Hailey Bieber
Sofia Richie
Halle Berry
Explaining It To Your Colourist
Tempting, isn't it? As much as we love this trend, nailing it might not be as easy as it looks. For inspiration prior to your consultation and session, all colourists would advise that you find images of similar styles. But here's the precise request: if you want to try hair frosting, tell your stylist that you'd want a softer effect than standard foil highlights, and ask them to add "cool tones" that contrast with your darker base colour. The latter could look chunkier and separate from the darker hair. The goal of hair frosting is to create a delicate smoothness.
And there you go. All set to hop on the 'hair frosting' trend?
More on hair? Read: