I honestly initially assumed that "hair slugging" involves the use of SLUGS!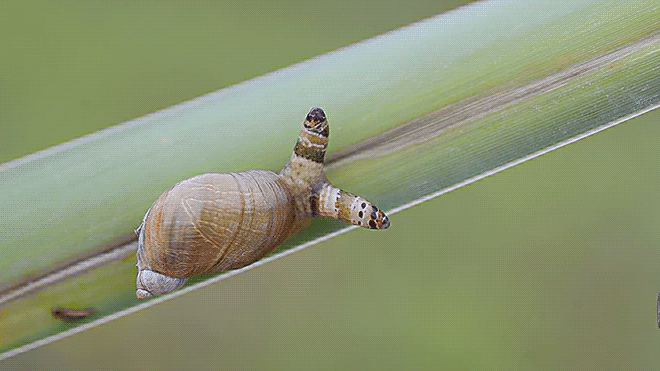 If you follow skin care TikTok, chances are you've scrolled through a video of someone "slugging," or finishing their bedtime ritual by slathering petroleum jelly on their face to increase moisture. The practice has now been adapted to hair by beauty enthusiasts, as is sometimes the case with skin care fads – sparking interest in "hair slugging".
What is 'Slugging'? 
Hair slugging is different from what is done to the skin. No petroleum jelly is used, and the hydration "hack" is not very novel. It's just a trendy moniker for the centuries-old practice of coating one's hair with moisturizing treatments at night and wrapping it to lock in moisture. Basically, you go to bed with your overnight hair treatment mask.
The crucial component of this treatment is the wrapping. Wrapping is important because it keeps the moisture in place, or, to put it another way, keeps it all together. There is a practical advantage to wrapping as well. If the substance is left wet, it will transfer to your clothing, pillows, and bedding, therefore it is advisable to use a cap of some kind to protect your surroundings. Additional advantages include the ability for your scalp's natural heat to 'activate' your treatment solution and aid in product penetration.
But why is it trending now? Simply put, because both the internet and all of us are totally hooked on TikTok hacks. Thanks to creators sharing their personal experiences with the trend, videos addressing hair slugging are gaining popularity. The hair transformation, based on before and after photos, persuades viewers to give it a try. You have a TikTok viral beauty phenomenon when you use everyday items, like a sock and scrunchie.
How To 'Slug' You Hair
Now that you know what slugging is all about, it's time to put the knowledge to work. Don't worry. Nothing so complicated. Just follow our step-by-step guide to slugging and you'll be a pro in no time.
1. Apply treatment
Apply your preferred moisturizing treatment to your hair first. While some choose to slug their entire head, others would rather treat the middle and ends of their strands. Think mid-lengths and ends, with special attention paid to the ends because treatment masks are actually suited for "aged" hair. If your scalp has a tendency to become oily, you might want to think twice before "slugging" too close to the roots. There are lots of treatment products out there, but if you want something really natural, you can whip some eggs, mayo and conditioner. However, you shouldn't leave the components of this overnight (unless you want your hair to smell like that). Your hair will be incredibly soft and your scalp will be clean after 30 to 60 minutes. Consider this your "hair slugging" option for the day. But if you're not used to putting a hair mask on, you can try something as simple as hair oil.
2. Wrap It Up
After the treatment, your hair needs to be wrapped. The best option is always to use silk wraps, regardless of your hair type. Because they are lightweight and allow hair to breathe, silk wraps are excellent for hair. Avoid using terry cloth because it can produce friction, roughness, and could even make your hair frizzy. You can also use a sock to stuff in your hair and secure it with a scrunchie.
3. Rinse
Unwrap your hair the following morning and rinse the treatment off. It isn't always necessary to shampoo it. However, a very faint wash will do, if you must. Otherwise, there won't be any movement in your hair and it will be dragged down all day. You can get away with only cleaning your scalp and rinsing your hair if it is very dry and brittle. Just make sure you thoroughly rinse everything. You don't want to have mask remnants in your hair all day.
More on haircare? Read:
Sisley Slays With New Supremÿa Skincare Lotion & Hair Rituel Shampoo!