Tis the season to be glamourous!
Aside from the parties and gifts, one of the best aspects of the holiday season is dressing up. Plus, it's one of the few times of the year when sparkles are not just permitted, but expected. Planning party hairstyles is just as important as deciding what kind of holiday dress or suit to wear, or how to apply makeup for the season, which is why many individuals spend weeks planning their lewks.
Many of us have encountered situations where we put together the ideal look, only to have our hairstyle rebel. It's okay to stick with traditional festive hair and makeup looks year after year, but it's fun to swap them with big-shot approved holiday hairstyles. Superstars are the best sources of hairstyle inspiration – and here are some that give us life!
Sleek Straight 
You can't go wrong with sleek and straight hair, if a bun feels too laborious to do. To create the illusion of reflecting strands, all you need is a flat iron and a high-quality shine spray. To keep your hair in place, spritz some hairspray on.
Mod Flip
Set your curling iron, then give your hair one more bend. The flipped-up ends (or "bubble flip") of the 1960s mod hairdo are back in trend in a big way. Follow Ella Balinska's lead and update the vintage look by maintaining a subtle volume in your hair and finishing with a modest flip.
Low Ponytail
A low ponytail is a terrific style to enhance your overall appearance, despite the fact that it may sound a little odd. And Jacqueline Fernandez is all the motivation we require to carry this look off flawlessly. She chooses a low ponytail with a side part in the front, since it complements her appearance. She once wore this hairdo with a stunning saree that was patterned. If it works with a saree, it'll definitely work on any dress!
Slicked Back
We can never leave Zendaya off a hairstyle list. Scrunch your hair, add gel in the front, then brush it straight back to mimic Zendaya's style. Right behind your ears, use bobby pins to keep the sides in place.
Messy Updo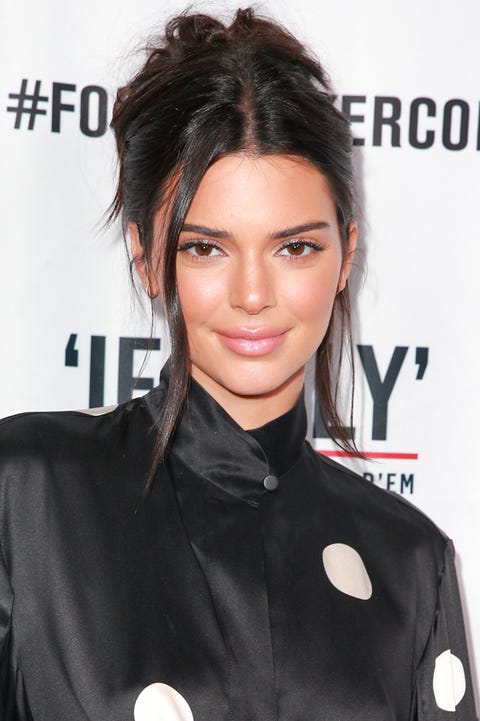 Start with the most important hair tool—a flat iron—to get Kendall's '90s look. After straightening your hair, add a serum for more shine. Part it loosely down the centre and ponytail it after that. Small portions of hair should be twisted and pinned; butterfly clips earn you bonus retro points. For the finishing touch, pull down two pieces of hair in the front.
Open Waves
Open waves are the best technique to easily give your appearance a fashionable edge. They are a straightforward but highly popular hairdo. This lewk goes with practically any fit. Don simple accessories to complete the look.
Fishtail Bun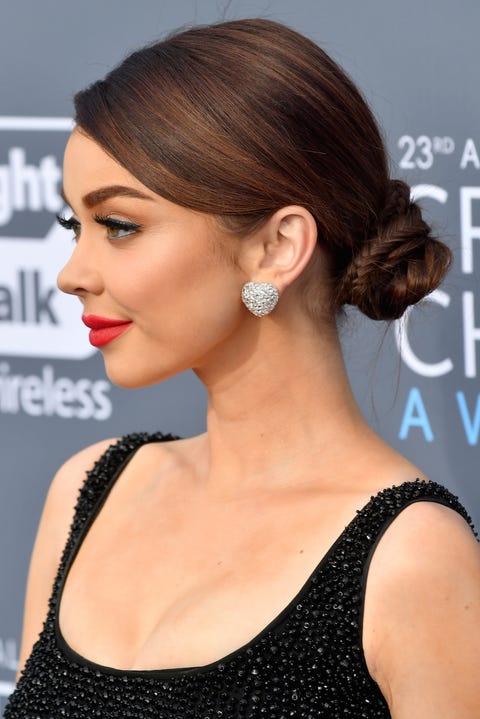 A Disney princess would approve of this chic bun. Your hair should first be straightened and parted to the side. Sweep it back into a small ponytail and then braid a small portion of it into a fishtail. Your unbraided pony should be twisted into a bun before the braid is wrapped around the base. You'll need about 47 bobby pins (or more if you have thick hair) to keep everything in place.
Waterfall Braids
You definitely notice waterfall braids all over your Instagram feed – and there's a good reason for that: they're soooo gorgeous. Who wouldn't want to showcase it at a Christmas party? To complete the lewk, keep your braid in place with a velvet hair ribbon rather than a hair clip or bobby pin. It'll look even better if you could get a Christmas-themed hair ribbon.
Crimped & Braided Ponytail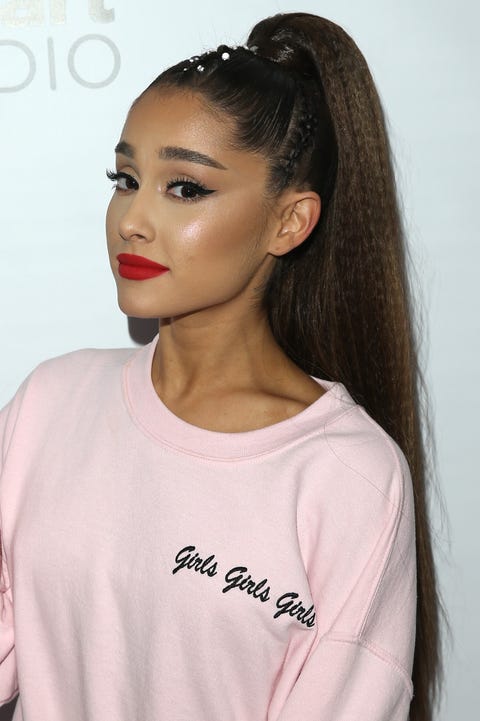 If you've got super long hair, you'll definitely rock this hairstyle. Ariana Grande is frequently photographed with her hair up in a high pony, and it's the ideal look for the holidays. Straighten your hair with a blow dryer, then pull it back into a ponytail. On each side of your head, take a small part of your hair, then braid it upward until it reaches your ponytail. Find your '90s crimper, then tuck the braids in. After giving your hair some texture, wrap a section around the elastic band and pin it in place.
Laid-Back Waves
Wrap little portions of your hair around a curling iron without using the clamper to achieve Sel's natural waves. The clamper won't be used, so your curls will be looser and more realistic-looking! Apply your favourite hairspray to complete.
Sparkly Hair Pins
There's nothing more festive than a sparkling hair pin with a cosmic theme when it comes to holiday hairstyles. What's also great about this hairstyle is how wonderful it looks with a hair accessory. Place the pin wherever you'd like after giving your hair the loose waves Sophia Bush has.
Voluminous Side Parts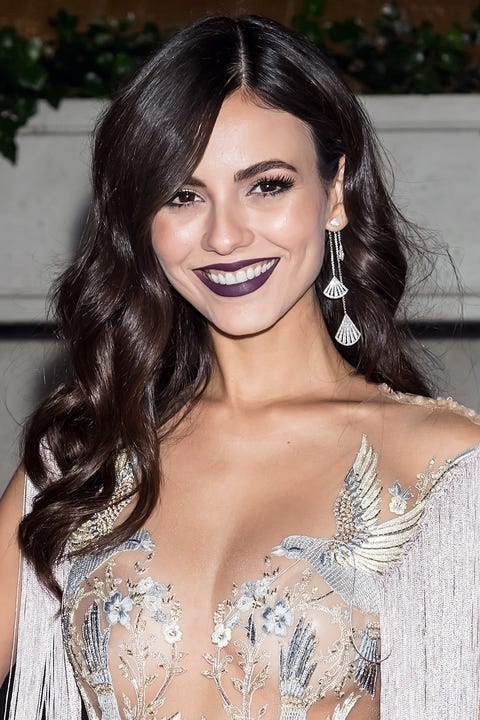 What is the simplest approach to update your appearance for the holidays? Change your part! Victoria generally focuses on the centre, so by shifting her section just a little to the left, she added a tonne of volume!
Natural Locks
This look is ideal for you if you're one of those girls who doesn't enjoy spending a lot of time on her hairdo. Just blow dry your hair, or let it air dry if it's as straight as Elle's! To make it look sophisticated, add a headband that has been adorned.
Regal Crown Braid
With this stylish crown headband braid, you can exude regal vibes during the holiday season. Watch how to do it here. To keep your braid in place, fix it with a few bobby pins and spritz it with hairspray.
More on hairstyles? Read:
Be Your Best Elf: Get In The Festive Spirit With These Christmassy Makeup Looks & Hairdos!