While classic holiday makeup looks, like red lips and winged eyeliner, are always a staple for family gatherings or cocktails by the fireplace, there's nothing wrong with adding some extra sparkle by playing with glitter products and more. Ahead, we've rounded up different makeup looks and hairdos that will give you all the inspiration you need for tomorrow!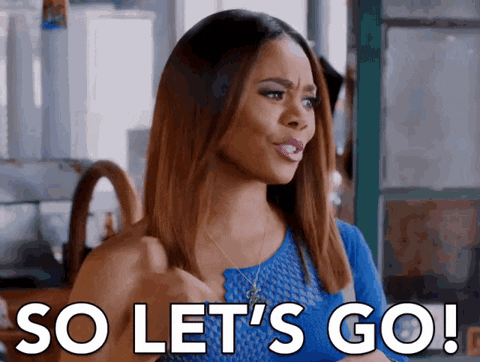 Makeup looks
1. Pastel and sparkles 
Reminiscent of sweet candy, these coloUrs work so well together and are a pastel dream. Actually no – what a unicorn dream!
2. Metallic green smoky eyes
This makeup look utilizes not just super shimmery metallic green eyeshadow (cause green is a traditional Christmas colour), but also smoky lids at the top lids and green bottom eyeliners. And a little different from the insp pic, try out a shiny red lipstick to rock a total Yuletide look.
3. Green and red eyeshadow 
The eyes will definitely have it this Christmas thanks to the combination of red and green shadow in a stunning cat eye shape. Add more details like pearls and draw on a white eyeliner as Christmas is all about the winter whites.
Hairdos
1. Ponytail with ribbon
Don't wanna put in too much effort? (WHY NOT, THOUGH?!) But that's fine, cause this hairdo is calling your name in all caps. It's just one extra step of tying a ribbon onto your ponytail, but totally dresses up your hair and adds a girly finishing touch.
2. Half-up half-down with claw clip 
Throwback hairstyles are having a moment, and the claw clip might be the biggest. It is such a handy clip that allows you to secure your hair up in just seconds, and readjust as needed with ease. And guess what? It's effortless to recreate but soooo stylish, whether you have short, medium, or long hair.
3. Beach wave boho ponytail 
This next one's got loads of texture and tiny details, like a small braid, that make for a ponytail – so, so pretty. Now, smile and flaunt your pretty boho ponytail!
This hairstyle might be a little difficult to recreate, so here's a YouTube tutorial to help you:
All I want for Christmas…. is… to look extra good even though I'll just be sitting in my bedroom singing along to Christmas carols until my mum comes and bang on the door telling me to shut up.