Navigating the world of health supplements can make your head spin. But luckily for consumers, the world of science & technology has introduced countless, trustworthy brands to help you in caring for your health – and they include PlantBio.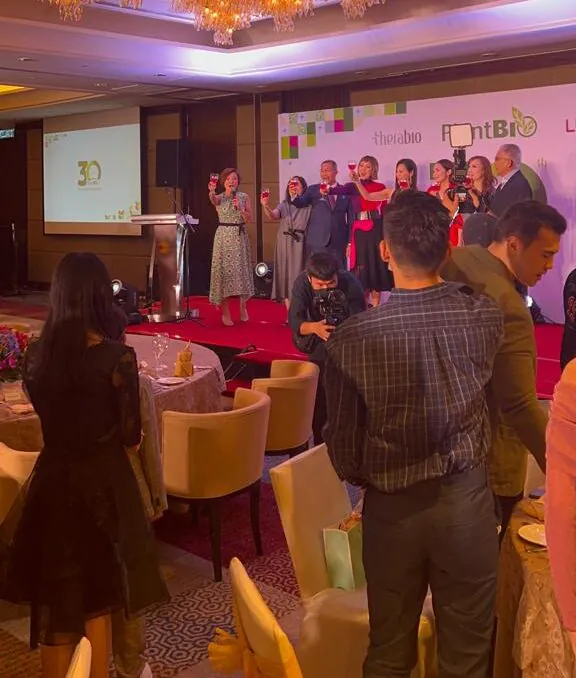 Founded in 1992, PlantBio Research Sdn Bhd (Malaysia) is a herbal medicine research company based on formula research. With a strong research background, the company focused on a new direction in 2001 – the research and development of nutritional supplements, functional foods and medical-grade formulas that combine Chinese and Western medicine. They have brought together experts, doctors and nutritionists in Malaysia and abroad to develop a complete series of products, from nutritional supplements to medical products.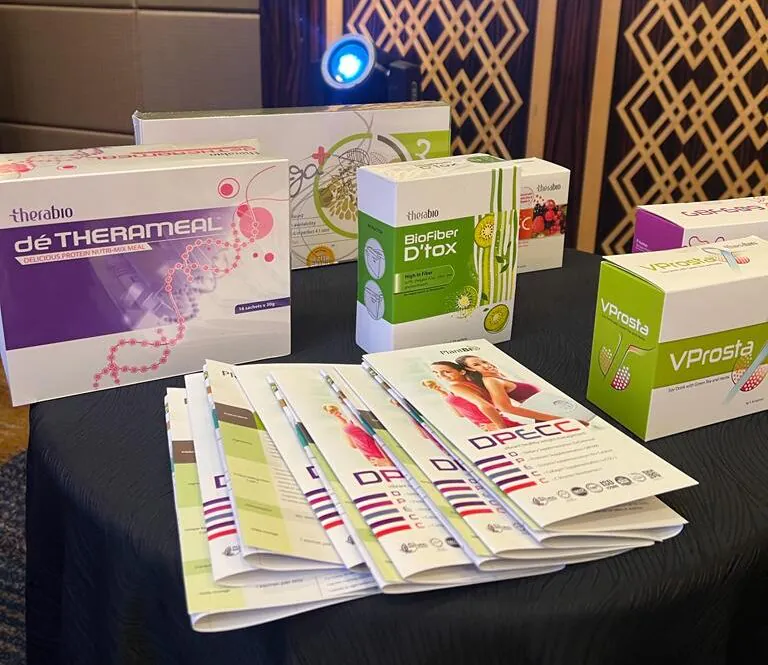 PlantBio is very strict in its supervision of new product development and quality control. Every newly-developed formula strictly abides by the company's research policy, promoting health and making life full of vitality in a simple and basic way. Therefore, if it is not an organic product, it must be the most natural and nutritious food presented to consumers. In addition to exporting products to Europe and Asia, the company is also commissioned by domestic and foreign medical units to develop related products, and cooperates with well-known universities at home and abroad to apply the latest technology to product development, keep pace with the times, and provide consumers with timely services as well as health solutions.
Recently, PlantBio celebrated its 30th anniversary and introduced more products at the prestigious event.
Featured Products
JBF-5
This is a must-have if you have kids. Protect your child with 20 Billion active warriors! JBF-5 is formulated from orange juice powder and mixed with selected human-strain probiotics from renowned laboratories in Korea. The strains have gone through stringent clinical studies. JBF-5 also contains the new class of prebiotics, GOS.
Benefits: Regulates healthy bowel movement | Strengthens immunity | Promotes nutrient absorption | Reduces eczema inflammation | Shortens diarrhea duration | Relieves food poisoning symptoms | Reduces headache severity | Relieves constipation | Protects against Rotavirus infection
Nutriberries C (Natural vitamin C from berries)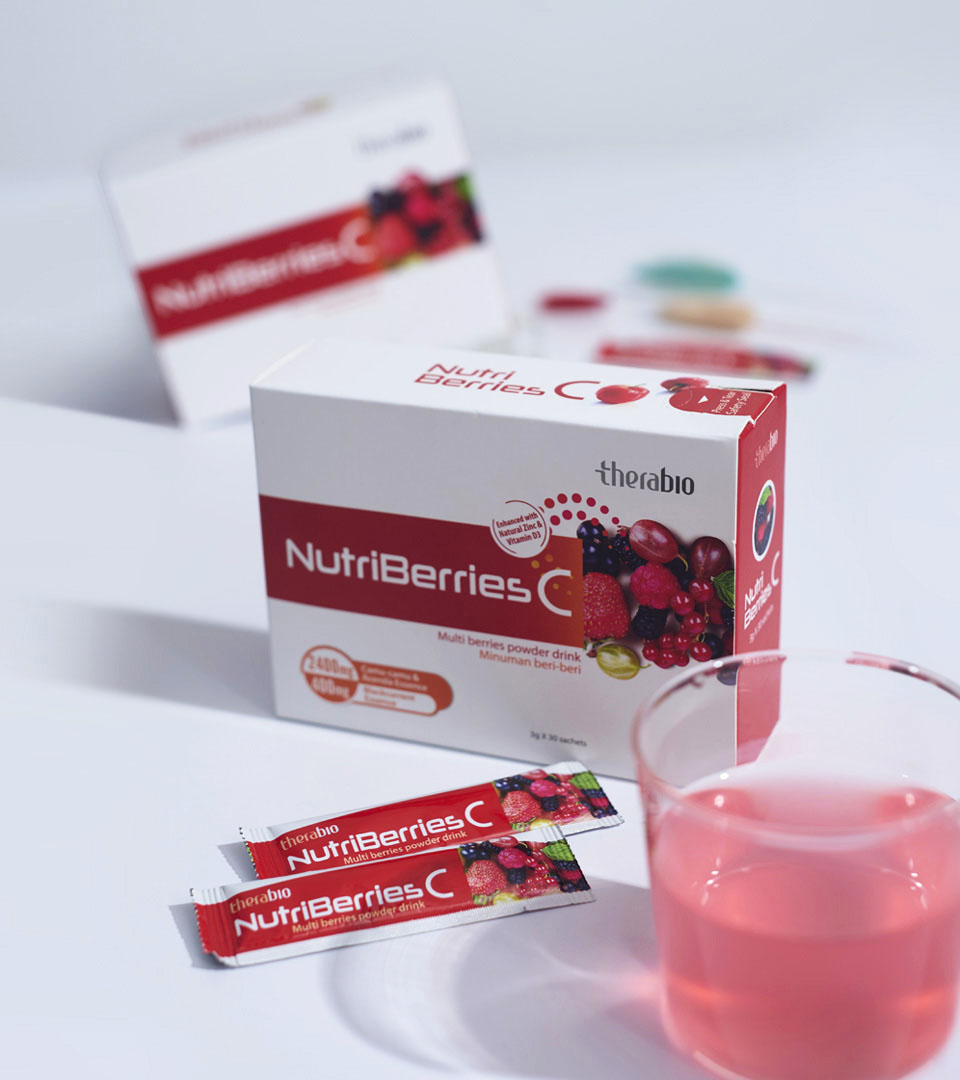 Nutriberries C is a collection of berries with natural antioxidants, particularly high Vitamin C, coupled with high phytonutrients – the anthocyanins. The vitamin C content per gram in Camu camu berry and Acerola berry is the highest among all edible berries and citrus fruits. These two berries contribute 1500mg of vitamin C per serving in Nutriberries C. Nutriberries C is further enhanced by the inclusion of Blueberry, Blackberry, Elderberry, Raspberry and Blackcurrant as high anthocyanins sources, and also Zinc and Vitamin D3. Nutriberries C's complete formulation not only provides high antioxidants for our bodies' needs, but also strengthens immunity.
Benefits: Protects against flu and cold | promotes wound healing | regulates blood pressure | boosts immunity | promotes skin health | fights against internal and external inflammation | maintains brain health
LuCOL-S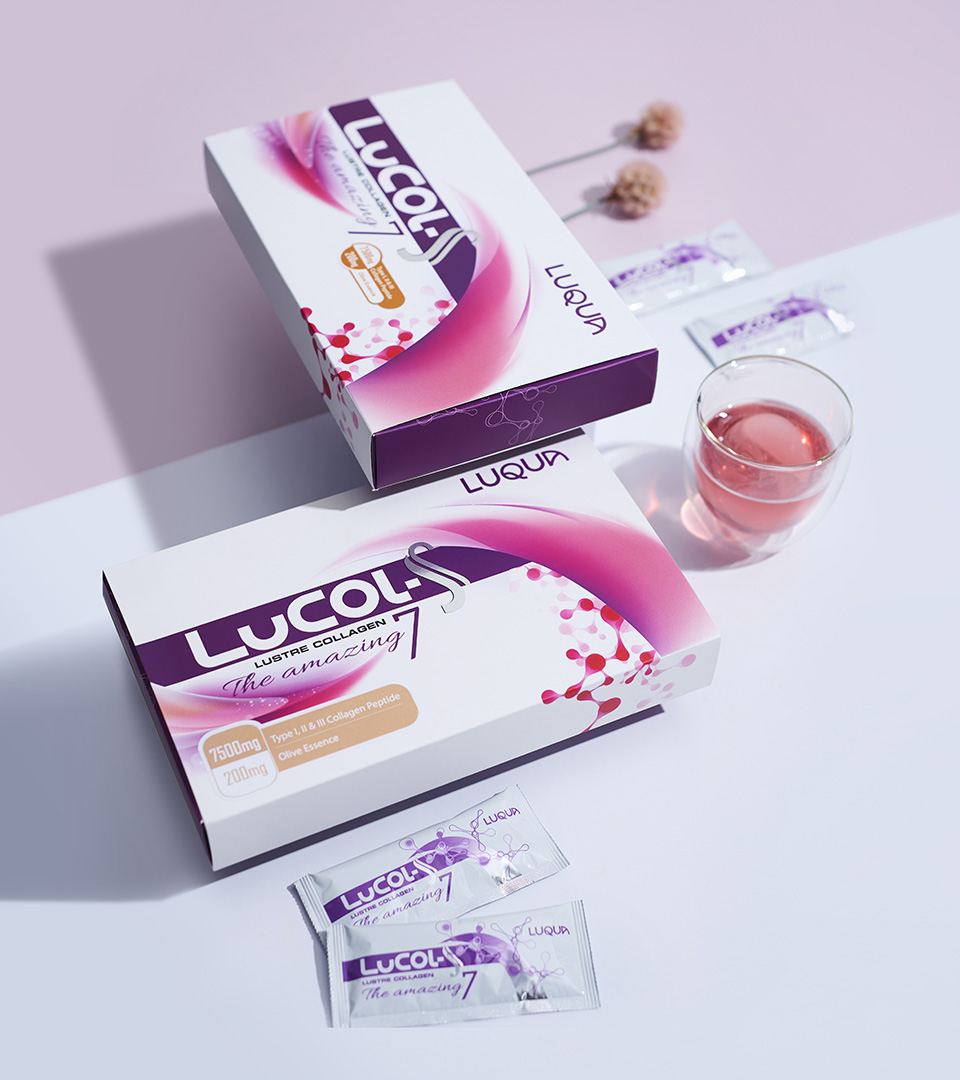 The essential nutrient for anti-aging, the key to age reversal. The collagen in skin and cartilage cells will gradually deplete as we age. By synergizing the unique properties from various antioxidant-rich berries, fruits, hydrolyzed marine and bovine collagen, LuCOL S is specially formulated for individuals who are particularly concerned about restoring their collagen levels and rejuvenating collagen-rich cells in their bodies in a natural way.
Benefits: Wrinkles reduces | Overall firmness (face and breast) | Complexion brightens | Pigmentation lightens | Acne condition improves | Acne scar reduces | Joint (and back) movement and pain improves
BioCatalyst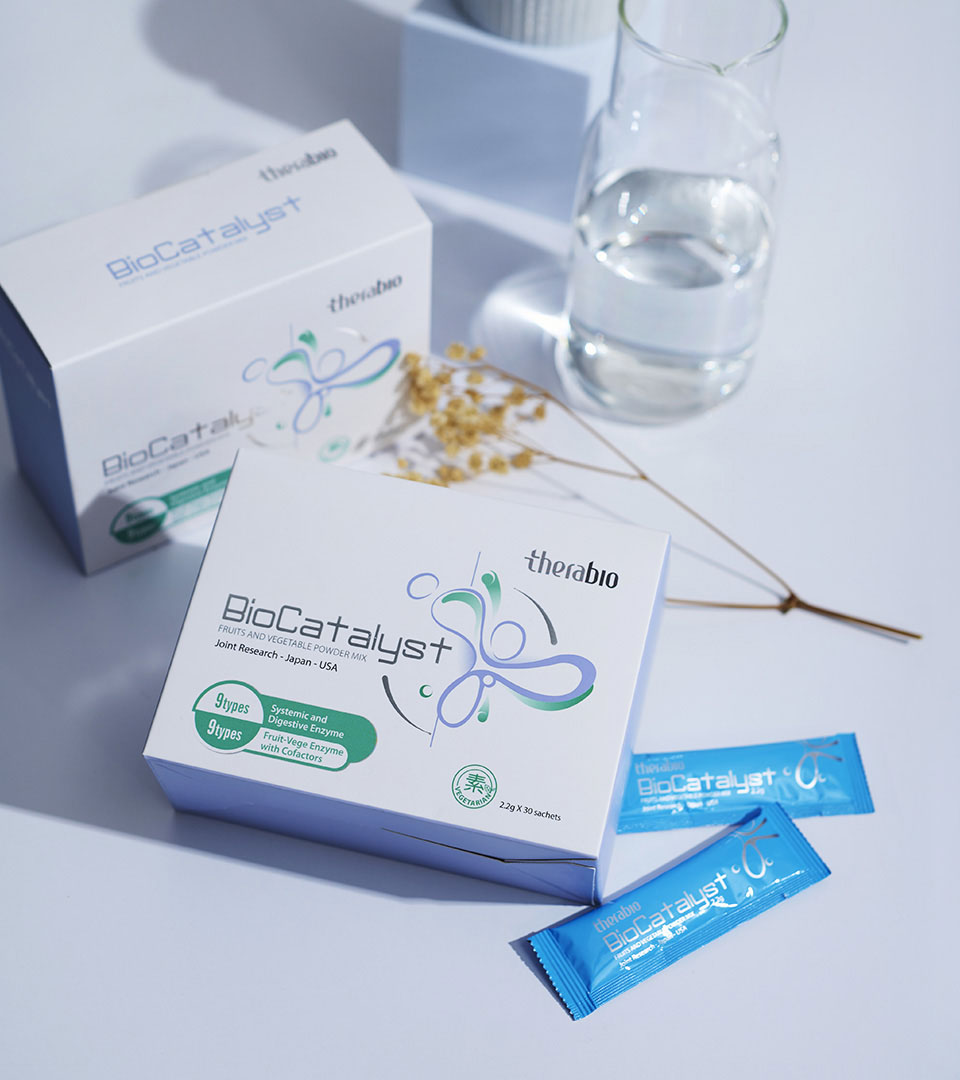 BioCatalyst is the result of joint research conducted in the USA and Japan. It is the first product in the market with the formula of an advanced enzyme blend, with a unique combination of powerful digestive enzymes, high-quality long-period fermented protein peptides from vegetables, and co-factor micro nutrients. The all-new BioCatalyst comprises not only the specially-selected phyto-nutrient-rich vege-fruit ingredients, it is also formulated with a spectrum of digestive enzymes together with important co-factors which act as the catalyst to break down macro nutrients to micro nutrients for our digestive system to absorb.
Benefits: Promotes healthy digestion of dairy foods (Lactose intolerance) | Promotes healthy digestion of large protein meals | Promotes nutrient absorption and assimilation | Promotes anti-aging | Celiac disease and food sensitivities | Pancreatic enzyme insufficiency | Digestive aid for geriatrics | Regulates gut motility | Reduces bloating problems | Reduces acidity | Stimulates appetite | Weight management | Accelerates the natural digestion process | Enhances immunity
DeDelimeal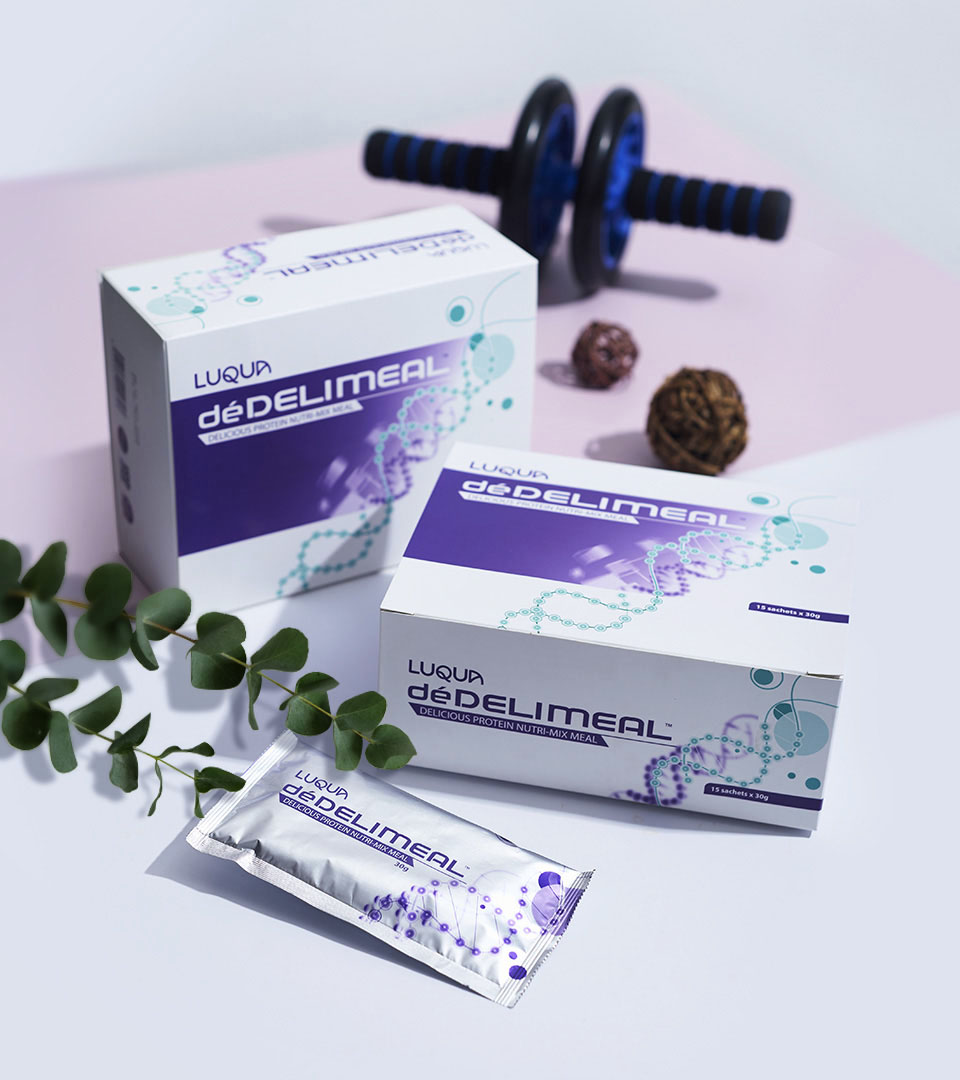 This is the ideal meal supplement for healthy weight management, with high quality protein, enhanced with Chinese herbs, vitamins and minerals. DeDelimeal is a plant-based protein cereal with a broad spectrum of vitamins and minerals, as well as complete amino acids. It invigorates the cells in your body by supplying them with the essential nutrients and building blocks in a balanced formulation. It's best taken as a first meal in the morning, but can also be taken at any time as a nutritious beverage.
Benefits: weight management | growth support for children | nutritional support for the elderly and convalescent | improves long Covid-19 effects | additional nutritional support for athletes | helps travelers
mush-E9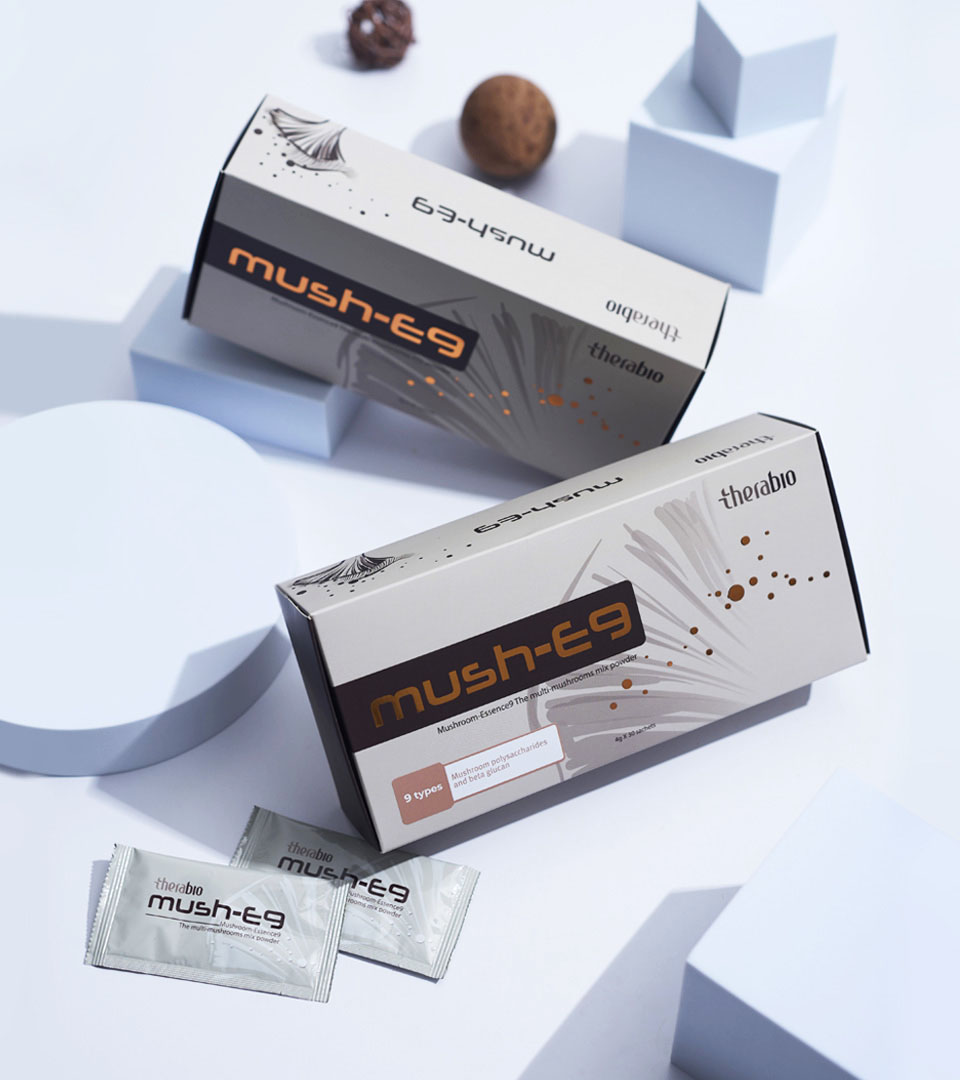 mush-E9 is a blend of 9 types of delicious, nutritious and medicinal mushrooms. Mushrooms are naturally rich in powerful antioxidants which neutralize free radicals in the body. The antioxidants which are present in the form of poly-saccharides are mainly found in the bodies and mycelium of the mushrooms. Beta Glucan, being one of the components in poly-saccharides, is the powerful substance found in mushrooms. Beta glucan is also well-known for reducing the free radicals. Mushrooms are very unique, as they don't belong to the plant or animal kingdom, but is part of the fungi world. Mushrooms have been taken as health food by humans for centuries due to their special aroma and nutrient-rich properties.
Benefits: Overcomes fatigue and lethargy | protects DNA from damage by carcinogenic substances | Protects liver from alcohol damage | replenishes energy levels during or after cytotoxic therapy
Neurolax
Neurolax came into being with the mixture of nutritional knowledge, Western herbal extracts and natural food ingredients. Our body needs substantial amounts of nutrients to sustain itself. While some nutrients enable the body's system to work, some make them relax and rest. A balanced state is crucial for every cell in our body to regenerate and repair itself.
What it alleviates: Anxiety | Depression | Sleeping Disorders (Insomnia) | Diabetes | Stroke | Effects of cytotoxic medication (Chemotherapy) | Effects of radiation treatment | Eating disorders | Post-traumatic stress disorder (PTSD) | Kidney disease | Autoimmune disease (Lupus, Rheumatoid arthritis, multiple sclerosis) | Injuries
To learn more or to purchase the products, visit PlantBio's website.
More on wellness? Read: