The season of giving has arrived, peeps! While giving gifts is one way to show others how much you appreciate and care about them, Aquaria KLCC is going above and beyond in giving back to the community. This holiday season, the state-of-the-art oceanarium is hosting 'Winter Wondersea,' where a variety of activities are planned for children in the hope that their wishes and dreams are granted!
What's Christmas without Santa Claus and snow, right? Family and children will have a great time visiting Aquaria KLCC this season, as they can expect a surprise visit from Santa, beautiful and enchanting snow, and other exciting, magical activities!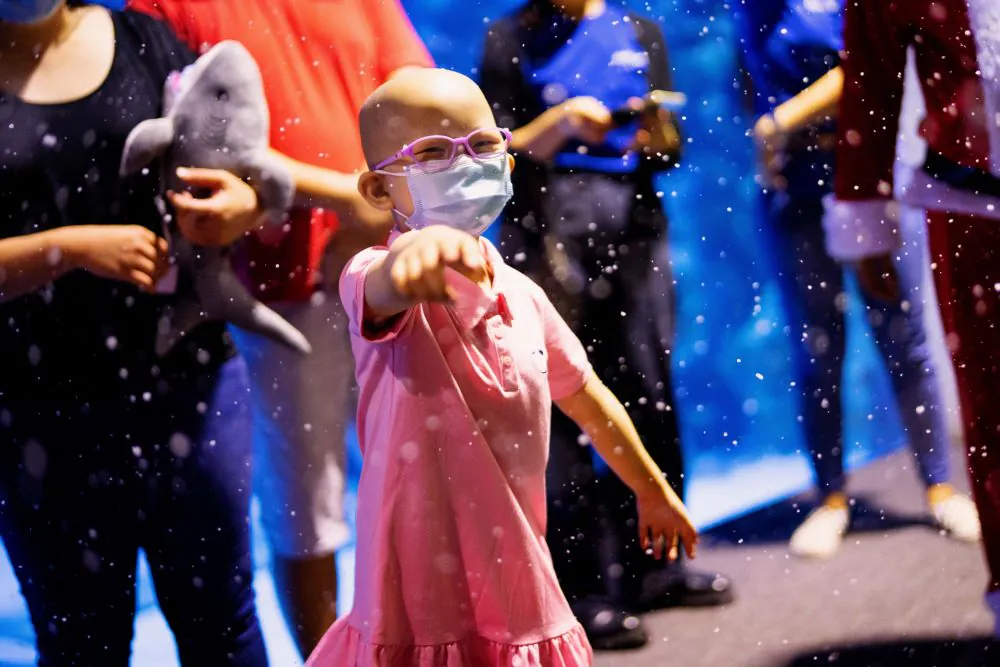 Aquaria KLCC's season of giving does not end there! Joining forces with the Make-A-Wish Foundation this year, the oceanarium pledged to sponsor the wishes of three Wish Children, to bring renewed strength and encouragement for them and their families – starting with Zhi Xuan.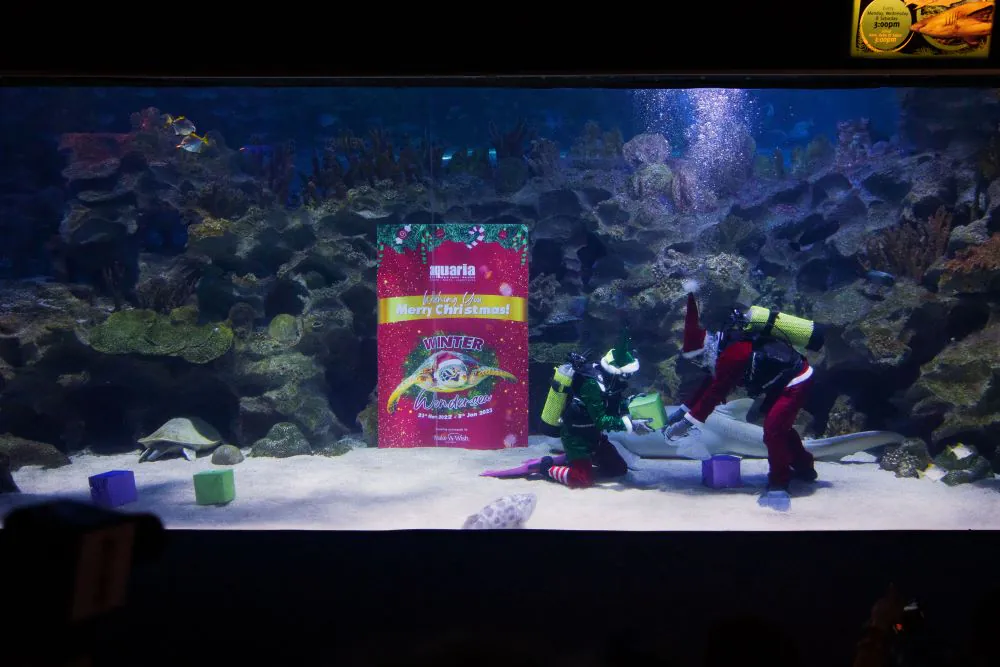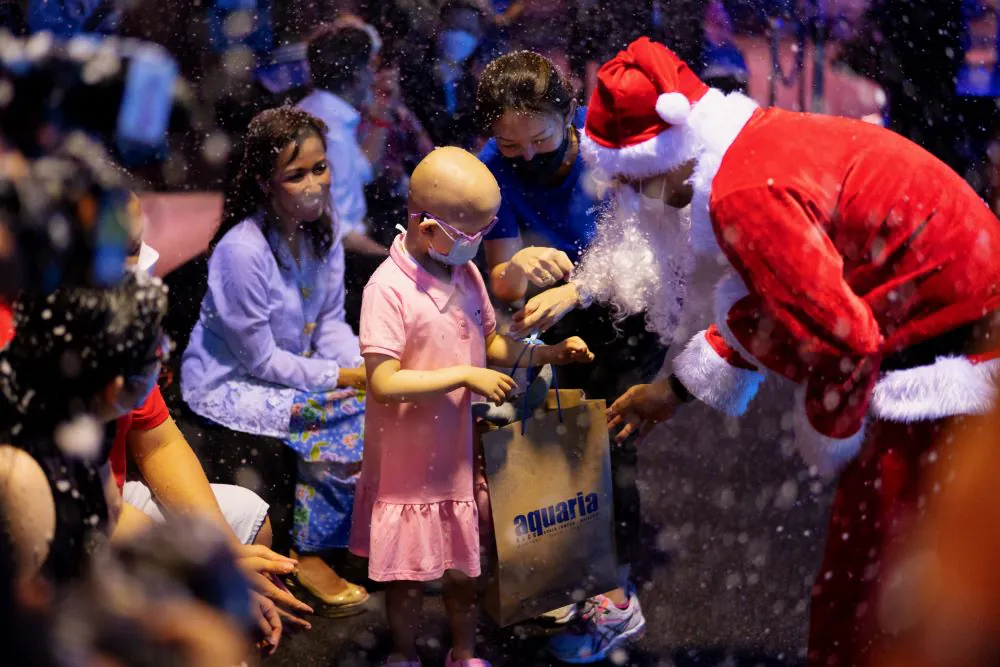 Lipstiq attended a media preview at Aquaria KLCC yesterday (30th November), when one Wish Child had her dreams come true right in front of her eyes. Zhi Xuan and her parents had a magical time exploring the wonders of the ocean and its inhabitants at Aquaria KLCC. Following that, the family was treated to an Underwater Santa & Elf Christmas performance by Aquaria KLCC's professional dive team. The underwater show was followed by a special gift-giving surprise from Aquaria KLCC's in-house Santa Claus – while it snowed!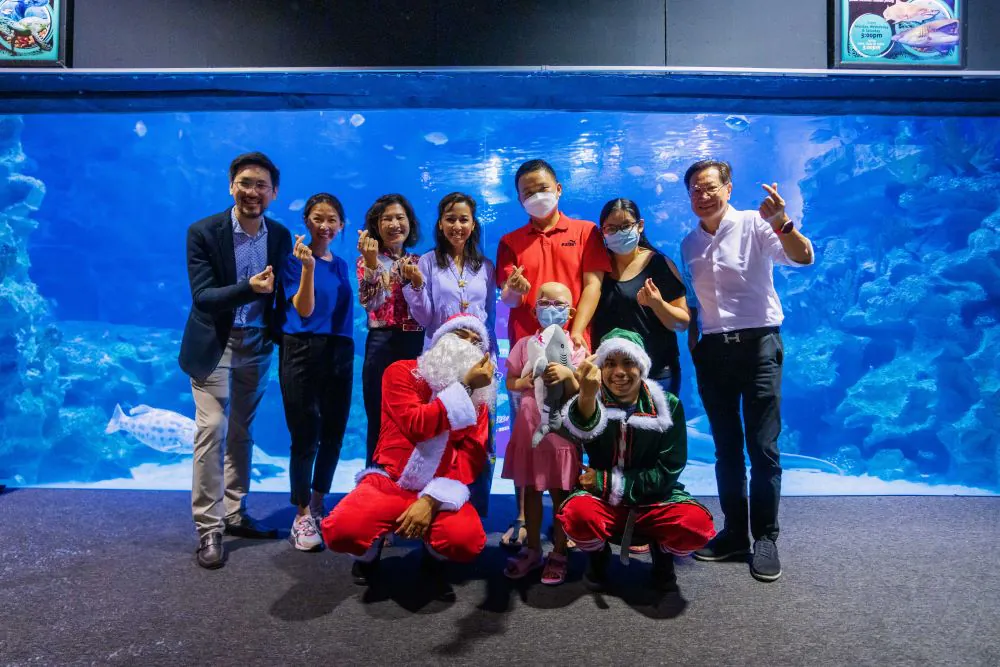 Wishes do come true, and Aquaria KLCC and the Make-A-Wish Foundation have gone to great lengths to grant children's wishes in order to restore joy to their lives and promote healing. With 'Winter Wondersea', Aquaria KLCC is the ideal place to spend quality time with loved ones, while exploring the sea and wondrous marine life.
Aquaria KLCC's 'Winter Wondersea' Christmas runs until 8th January, 2023.

Book your tickets now!
More on the Holiday Season? Read these:
Start Gagging, Because Sephora's Holiday Gift Sets Are Here!