Christmas is fast approaching and what better way to celebrate the festive season than by spoiling yourself – as well as your loved ones – with awesome lifestyle gadgets and high-tech household items?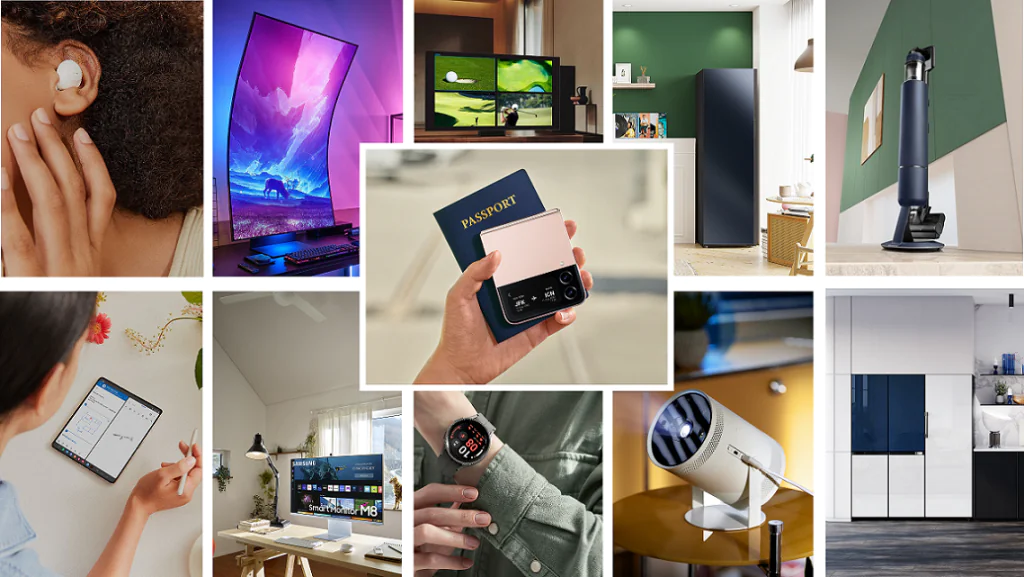 This holiday season, pamper your loved ones (and yourself) with Samsung's latest and greatest tech toys to help you get a head start on achieving your life goals and dreams in 2023. From customizable digital appliances and immersive digital displays to the latest mobile devices from Samsung, there is something for everyone to achieve more in the year ahead.
For jetsetters
Eyeing that perfect getaway or know a jetsetter already planning their next few holidays? Check out the perfect travel companions that add ease and color for every sojourn!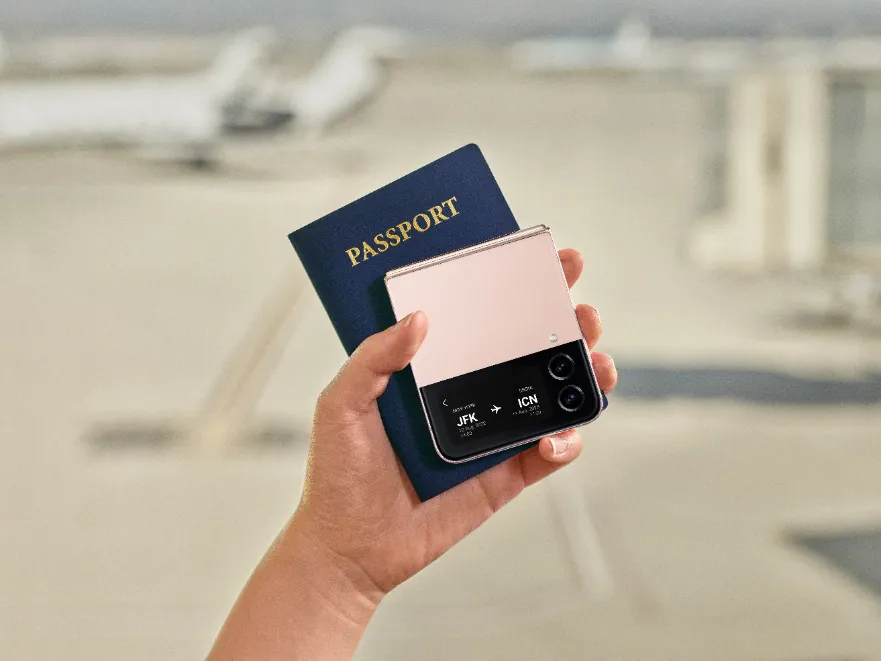 With its upgraded camera equipped with a 65% brighter sensor, Samsung's new Galaxy Z Flip4 will help capture every holiday moment from high-quality selfies to easy-to-take videos on its Cover Screen. For the fashionable traveler, the Galaxy Z Flip4 can complement every travel outfit in Bora Purple, Graphite, Pink Gold and Blue or help you truly live life your way with the expanded Galaxy Z Flip4 Bespoke Edition's 75 combinations of glass colors and frame options. The retail recommended price for Galaxy Z Flip4 is from RM4,099 to RM4,499.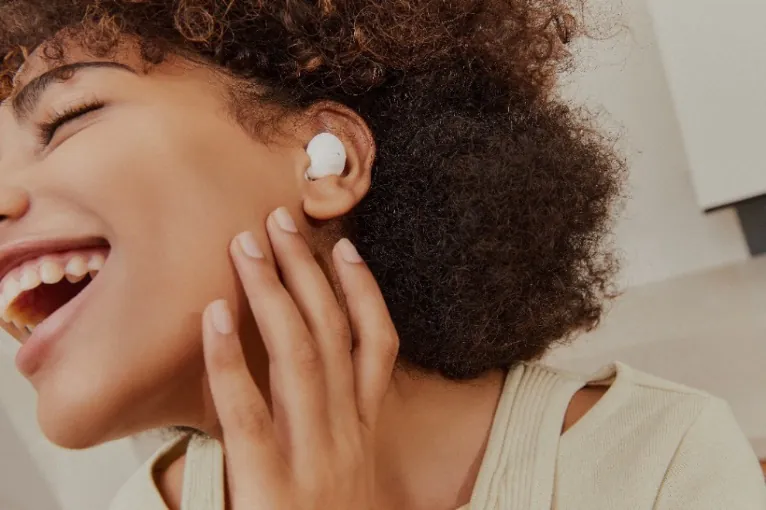 Samsung's Galaxy Buds2 Pro is yet another perfect gift to sink into the rhythm of your ideal getaway. Watching movies on-the-go does not get any better than when using the Buds2 Pro's Intelligent 360 Audio with enhanced head tracking which syncs audio with every body movement. Equipped with Active Noise Cancellation that eliminates even soft sounds like wind, these affordable earphones are bound to elevate one's music-listening experience, even through the drone of your long-haul flight's airplane engines. The retail recommended price for Galaxy Buds2 Pro is RM899.
For gaming contenders and home entertainment enthusiasts
If you know a loved one who is leveling up his or her gaming skills, the Odyssey Ark monitor is the perfect gift. As the world's first 55-inch 1000R curved gaming screen, the Odyssey Ark provides you a completely new form factor to enjoy in-game graphics down to the finest pixel.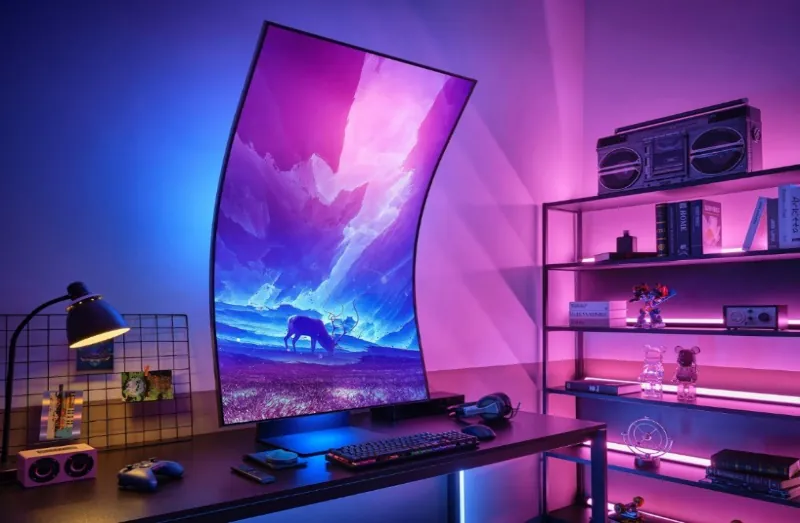 The huge rotatable display also enables the fastest reaction times with its 165Hz refresh rate and 1ms response time (GtG). It comes with the Ark Dial, an exclusive controller which helps gamers navigate to the Game Bar and review in-game statistics without getting distracted. The retail recommended price for Odyssey Ark is RM13,999.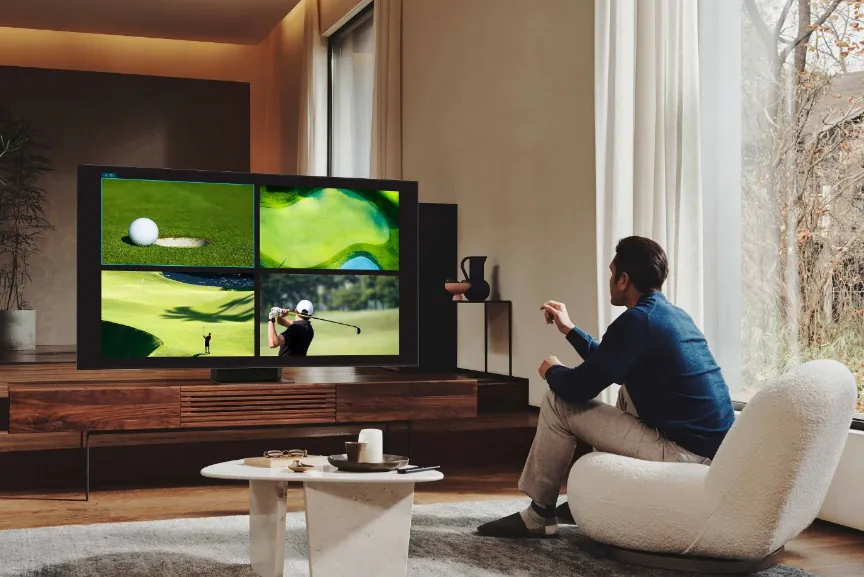 Nothing beats watching the latest blockbuster movie in the comfort of your home. The Samsung Neo QLED 8K is the ultimate gift for movie and TV buffs alike with its ultrafine contrast in 8K quality with immense depth and sharpness provided by the upscaling technology of the Neural Quantum Processor 8K. Watch content displayed to your liking with the Auto Rotating Stand or Wall Mount, that allows you to rotate the TV horizontally and vertically as you switch from viewing the latest movies to trending social media videos. The retail recommended price for Samsung Neo QLED 8K is from RM12,499 to RM49,999.
For new homeowners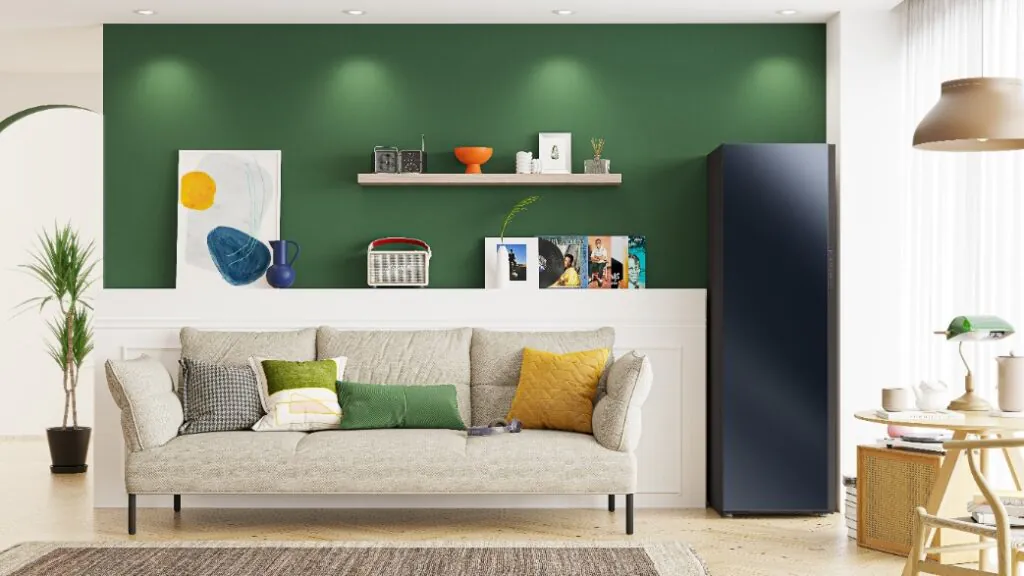 Have a special someone who's about to own a home for the first time? Functional and efficient gifts can help them or even yourself, ring in the new year with confidence.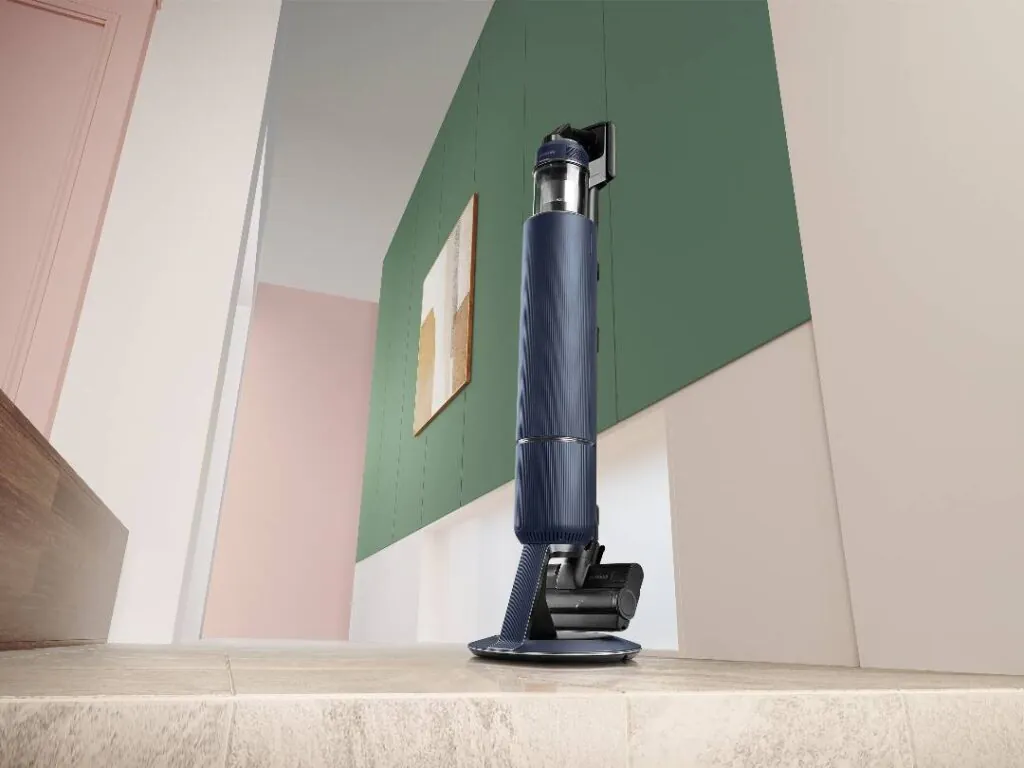 Give the gift of clean clothes with minimal laundry care, with Samsung's Bespoke AirDresser. Equipped with JetSteam to eliminate 99.9% of bacteria and viruses and Deodorizing filter to effectively remove common odors, the Bespoke AirDresser is a handy addition to any homemaker's arsenal. The retail recommended price for Bespoke AirDresser is RM8,799.
For aspiring high performers
2023 might be your year to conquer every resolution – from productivity to health goals – and Samsung's smartphones, displays and wearable devices have got you covered.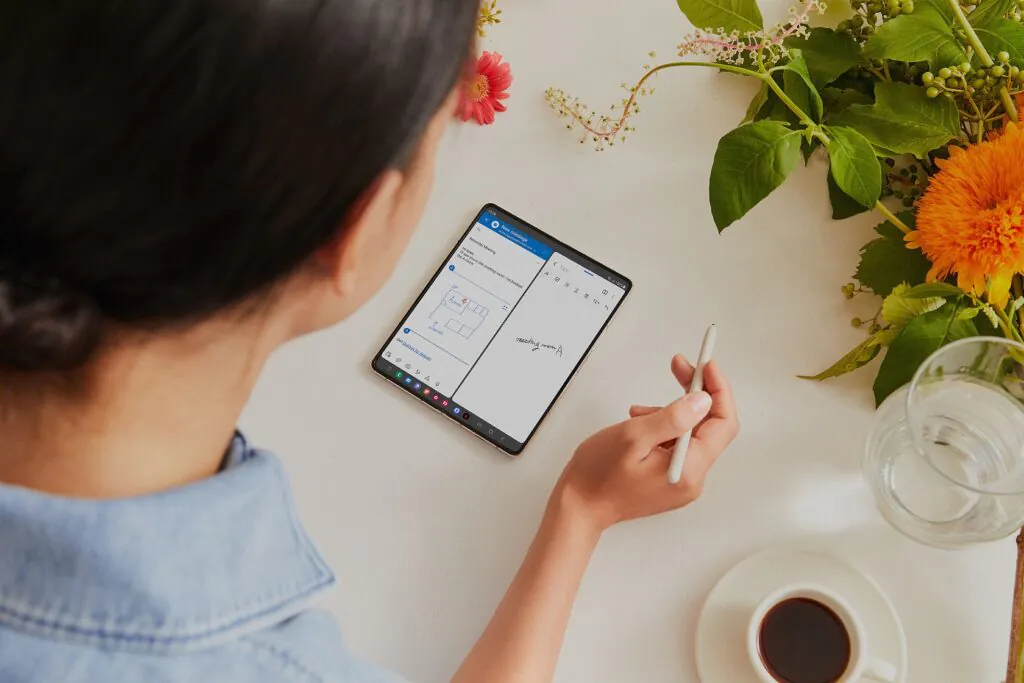 The new Galaxy Z Fold4 is a multi-tasking powerhouse that's perfect for high performers. Get PC-like functionality with its Taskbar 14 and simple swipe gestures 15 to instantly switch full-screen apps to pop-up windows or split your screen in half. Unfold your way to better writing, note-taking, and drawing experiences with the S Pen 16 , which can be carried with the upgraded Standing Cover 17 as a compact addition to your Galaxy Z Fold4. The retail recommended price for Galaxy Z Fold4 is from RM6,799 to RM8,299.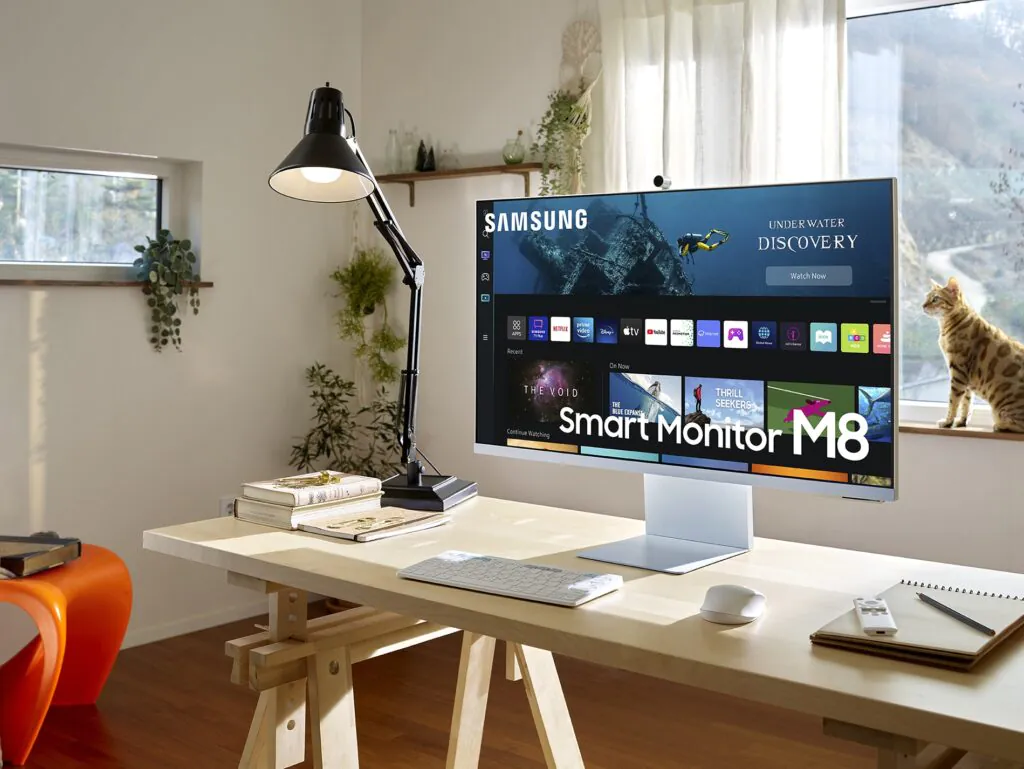 Do you know of a loved one who needs a better monitor at home for more seamless work and play? The Smart Monitor M8 enables you to watch, play and live in style with its new Workmode 18 that allows you to remotely access another PC and even connect to Samsung mobile devices with Samsung DeX 19 for seamless working. Master hybrid working with its SlimFit camera's tilt functionality that helps you look your best in every meeting. The retail recommended price for Smart Monitor M8 is RM3,488.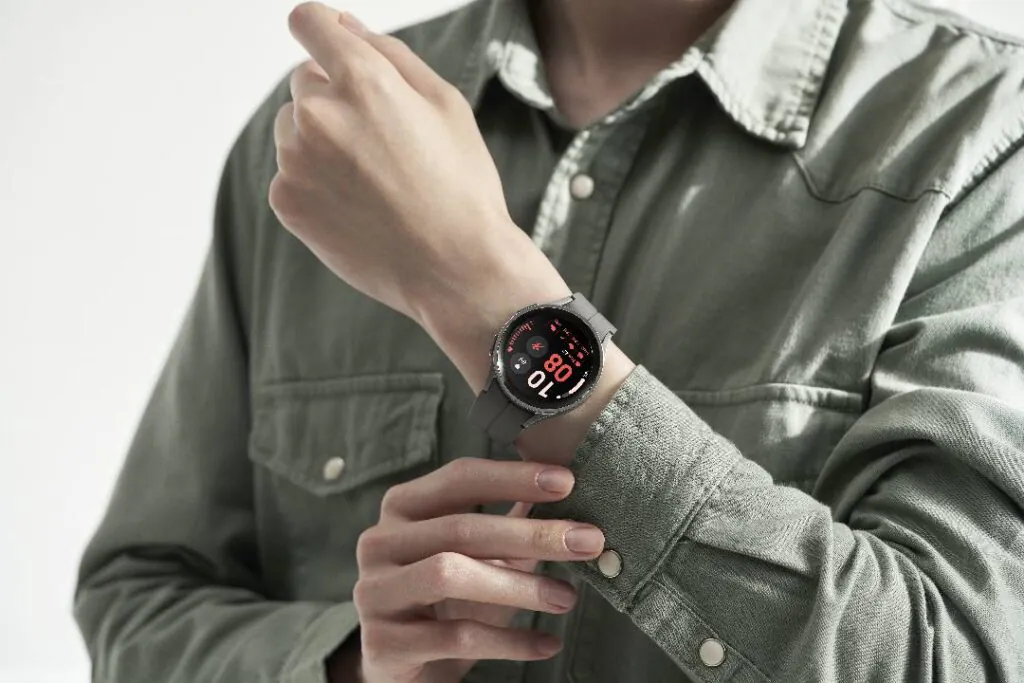 Prioritizing your health while being busy is no easy task, but it can be achieved with the latest Galaxy Watch5 Series. Samsung's new smart watch features comprehensive health metrics, including sleep monitoring 20 and body composition measurement 21, alongside a cutting-edge BioActive sensor technology 22 to monitor your heart rate, blood oxygen and even your stress levels in-depth. The retail recommended price for Galaxy Watch5 Series is RM1,199.
For party planners
Finally, who does not love a good home party? These gift ideas are perfect for livewires and party planners!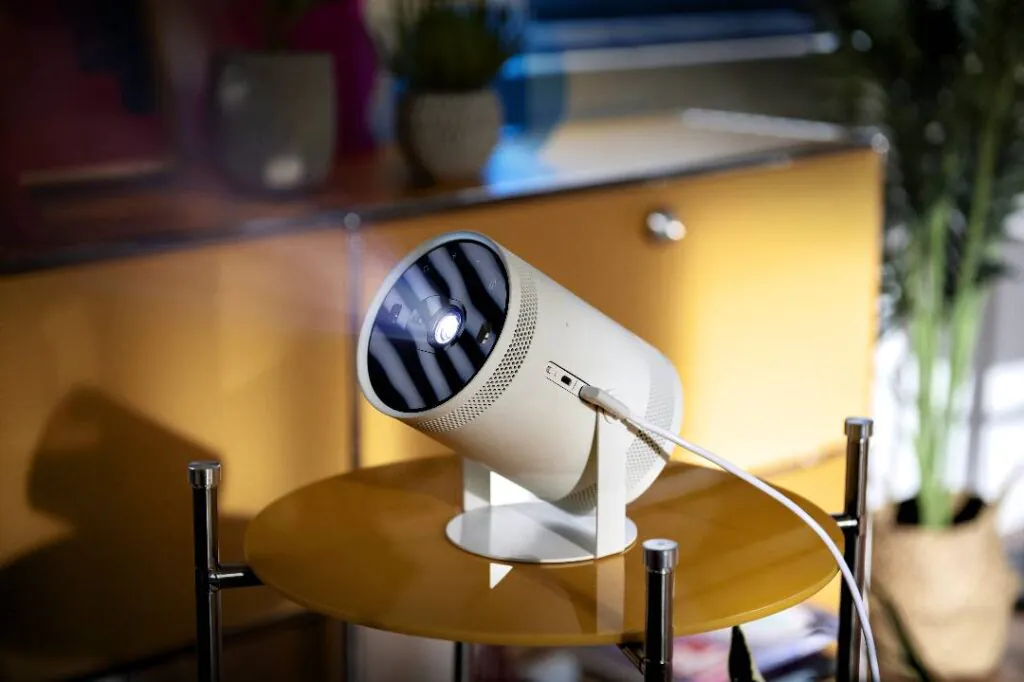 Build your own home theatre powered by Samsung's portable yet powerful Freestyle, which can be placed anywhere with its 180˚ Dynamic Angle, while projecting screens from 30 inches up to an incredible 100 inches. Host your friends and family to an immersive audio experience from wherever they're sitting, thanks to the Freestyle's omni-directional sound, powered by its 360-degree speaker. The retail recommended price for The Freestyle is RM4,999.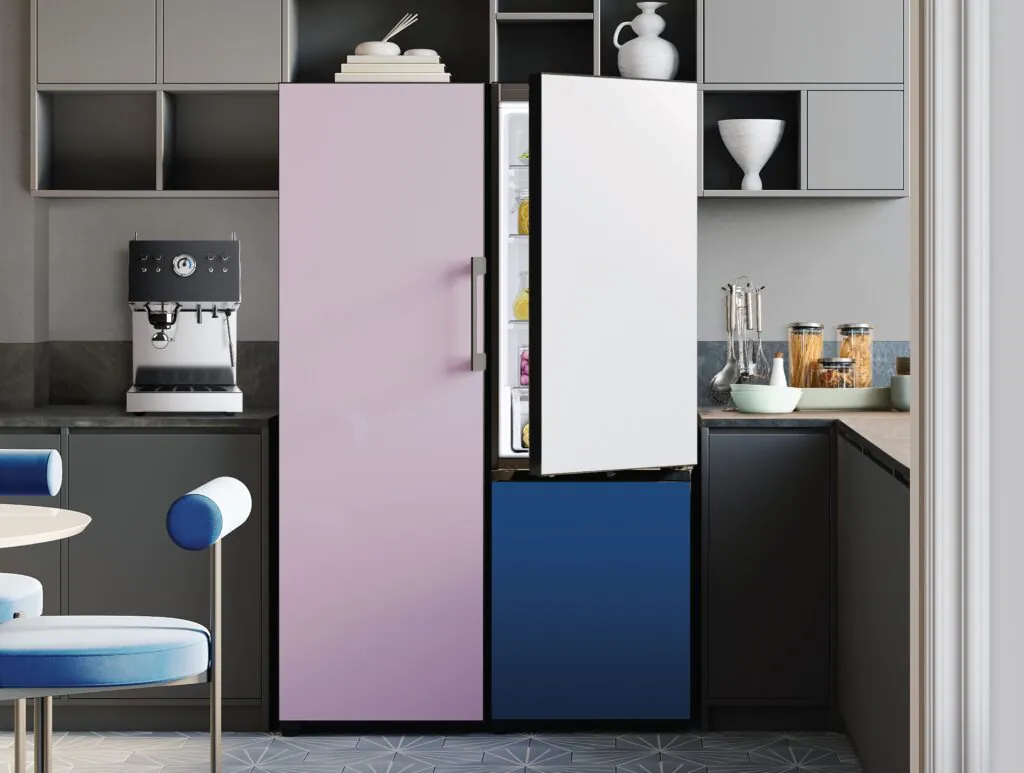 You can't host a party without food and drinks. From cooling down beverages to storing food and desserts, the Bespoke Refrigerator combines form and function to elevate every hosting experience. Tailor your fridge to host gatherings with the seamless integration of multiple refrigeration modules. From a 1-Door Fridge or Bottom Mount Freezer, choose and combine the best configuration of modules to make your day-to-day refrigerator ready for any occasion. Finally, you can customize the Bespoke Refrigerator with different colors and finishes 23 to add life to any kitchen and party. The retail recommended price for Bespoke Refrigerator 1-Door and Bottom Mount Freezer (BMF) is RM5,499 each.
Visit Samsung's website to know more or to purchase.
More on lifestyle? Read:
Absolutely TAB-ulous: Jazz Up Your Creativity With Samsung's Galaxy Tab S8