Tech businesses are constantly releasing new technologies to help develop the creative industry. Creative people used to have to lug sketchbooks, coloured pencils and pens, notepads and more, wherever they went. Believe me when I say I've been there – it's quite inconvenient.
There are several tablets available now that can make life easier for creative types. If you're not sure which tablet will provide you with the finest specifications for producing creative works – while remaining within your budget – look no further than the new Samsung Galaxy Tab S8 series.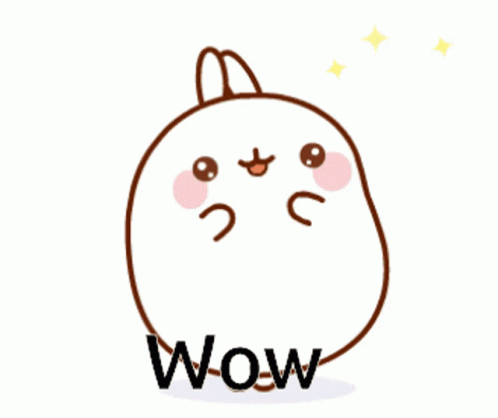 The Samsung Galaxy Tab S8 series includes the Tab S8, Tab S8+ and Tab S8 Ultra models, which are ideal for artists and writers. You could start journaling using Samsung Notes and Noteshelf, two free applications that come pre-installed on the Tab S8 series, allowing you to keep track of your thoughts without having to keep actual notebooks.
Clip Studio Paint is accessible for artists, who can bring to life their most innovative creations with a natural brush feel, and the Galaxy Tab S8 and Galaxy S22 Series function like an epic canvas with an epic palette.
Precision Writing With the S Pen 
When it comes to writing and creative works, pen and paper are the essential equipment – thus journaling with the Tab S8 takes that natural feeling to the digital realm with the S Pen. The Tab S8's new and enhanced S Pen features a prediction algorithm for ultra-low latency, which means you'll get near-instant feedback as you write, simulating the glide of a pen across paper.
Both applications include a handy handwriting-to-text feature that comes in handy when you're scribbling in a hurry, and Samsung Notes' landscape scrolling feature guarantees you don't run out of room for your scribbles. Not only that, but aspiring calligraphers will like Samsung Notes' unique S Pen's calligraphy effects, and the tablet's huge display3 allows you to watch lessons while practicing on the same device.
Personalized Journaling with the Noteshelf App
You can choose from digital planner and journal layouts on Noteshelf Club to fit your interests, whether you use a journal to stay organized or as a creative outlet. Customize the layouts with stickers, sketches, and more to express your creativity! Noteshelf also allows you to create various notebooks within the programme, allowing you to easily organize your work, leisure and everyday life.
If you forget where your logs are, Noteshelf's built-in search tool looks for both typed and handwritten notes to help you locate what you need quickly. If you prefer to scribble down your ideas using an S Pen, the app also supports handwriting recognition.
Give Your Journal Pizzazz with Multimedia Options 
Taking notes during class or at work, or recording a joyful event with friends? The Tab S8 has a 6MP Ultra-Wide and 13MP AF back camera, as well as three microphones, so you can capture both pictures and sounds from critical meetings and special occasions with crystal clarity.
The biggest feature is that these photographs and audio recordings may be instantly added to your Samsung Notes or Noteshelf entries for quick access. While writing your ideas, you may also attach a link to your favorite TED Talk video or Pinterest mood board, ensuring that a fast dose of inspiration is always available.
Designed for Easy Multitasking and Broad Connection
The Tab S8 takes multitasking to the next level with enhanced Multi-Active Window4 functions, such as opening and resizing multiple apps at the same time, and Samsung DeX, which also offers PC-like capabilities and supports transparent app windows and screen mirroring on an external display – ideal for organizing your to-do list or working on complicated projects while simultaneously checking your emails and calendar.
The Tab S8 series also supports Samsung Cloud for seamless synchronization between Galaxy devices for fast access to your material on Samsung Notes, allowing you to continue where you left off even while switching between laptop, phone, and tablet. The new Tab S8 is designed for a new era of connection, allowing you to experiment with unique and effective methods of writing that are only limited by your creativity!
Launch Promotion
Customers who buy the Tab S8 Ultra until March 31, 2022, can get gifts valued at up to RM1,887. This includes one S Pen and one Book Cover Keyboard5 set valued at up to RM1,738, one Neoprene Pouch6 worth RM149, and a one-year Samsung Care+ Protection Plan at 30% off.
A detailed breakdown is available below:
Models
RRP
Memory & Storage
Gifts
30% Off Samsung Care+ 1-Year Protection Plan RRP
Samsung Galaxy Tab S8 Ultra
RM5,899
12GB + 256GB
One (1) S Pen and one (1) Book Cover Keyboard in the box worth up to RM1,738

One (1) Neoprene Pouch worth RM149

RM231

(actual RRP RM330)

Samsung Galaxy Tab S8+
RM4,599
8GB + 256GB
One (1) S Pen and one (1) Book Cover Keyboard in the box worth up to RM1,738

One (1) Neoprene Pouch worth RM149

RM231

(actual RRP RM330)

Samsung Galaxy Tab S8
RM3,299
8GB + 128GB
One (1) S Pen and one (1) Book Cover Keyboard in the box worth up to RM1,738

One (1) Neoprene Pouch worth RM149

RM154

(actual RRP RM220)
Visit their website to learn more about the Samsung Galaxy Tab S8