There's no better way to end the year than by binge-watching a host of BL shows! There are so many BL programmes streaming right now – with more to come – that it can get overwhelming, especially when you don't know which you should watch first. So we've made your life a whole lot simpler by compiling a list of ongoing BLs you should definitely watch ASAP!
From the fluffiest romances to the steamiest trysts, ahead are 6 ongoing BLs you should add to your ever-growing BL binge list.
Choco Milkshake 
What if two handsome men came to your home and declared that they are your two childhood pets you lost by accident? Well, that's exactly what Jung Woo faces when Choco and Milk barge into his life out of nowhere – as humans! This web series is certainly a breath of fresh air, with its adorable premise and amazing dynamics. A must-watch show for when you just want nothing but stress-free BL drama.
Watch HERE!
My Only 12%
I'm sure you've had enough of the enemies-to-lovers trope, and we have too. So, we think it's time that we dip into the friends-to-lovers trope – and My Only 12% is exactly that. Meet Cake and Seeiw, two best friends who have grown up side by side since childhood, and have shared memories together. However, with growing up comes conflicting feelings and change, especially over how they see each other. And it seems like Seeiw has just a 12% chance of his first love becoming a success – will it be with Cake?
Watch HERE!
Ghost Host, Ghost House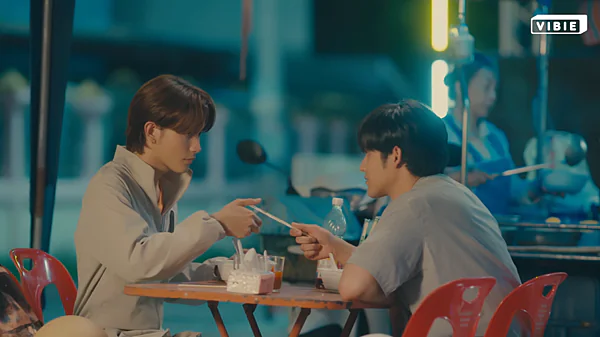 Supernatural meets BL – it can't get any better than this! Ghost Host, Ghost House follows Kevin, who recently traveled back to his hometown in Thailand after 10 years, to pursue his quest in investigating paranormal activities. However, not everything is as it seems when he begins to live in his relatives' house. Thankfully, Pleum, the relatives' worker, is by his side and seems to hit it off quite well. But what goes up, must come down, as both Kevin and Pleum must confront a supernatural truth that could be too difficult to bear.
Watch HERE!
Between Us The Series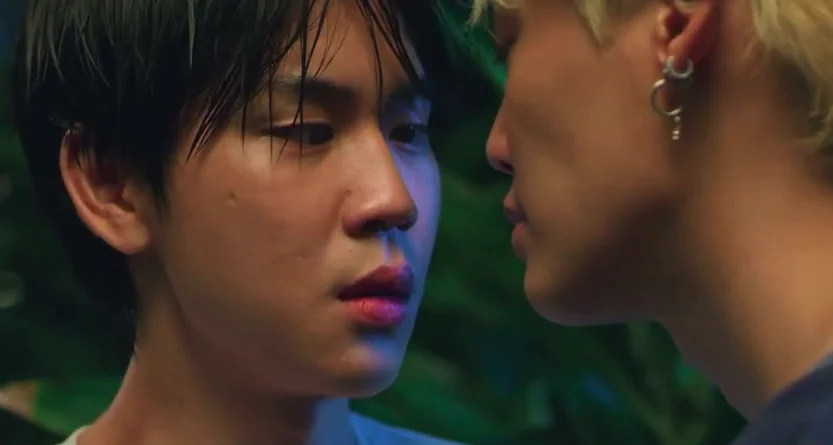 The highly anticipated sequel to Until We Meet Again has finally dropped, and the BL community is rejoicing! Between Us The Series follows Team, who joins his university's swimming club, but is facing difficulties despite his stellar performance. Enter Win, Team's swimming senior who tries to help him overcome his problems by being his support system – to the point of offering his own room to Team due to his inability to sleep. With the comfort of each other's company, feelings start to blossom – and we get to see how they both navigate their relationship while facing their own issues as well.
Watch HERE!
Big Dragon The Series
Alright, we get it! You want an enemies-to-lovers show because it's hella spicy – so hopefully, Big Dragon is spicy enough – with a touch of angst – just for you. In pursuit of the same girl, Yai and Mangkorn butt heads. However, one night, Yai's nefarious plan to embarrass Mangkorn completely backfires and the two spend a wild night together ('wild' being an understatement, obvi). Oh, and there happens to be Yai's video camera, which Mangkorn takes as his possession. In order to completely forget about their hookup, Yai tries to bury himself in his family's pub's renovations. However, luck doesn't seem to be on his side, as Mangkorn is with the design team that his father had hired.
Watch HERE!
Love In The Air 
If you wanna talk about spicy AND steamy, Love In The Air should be right up your alley. This show is literally the talk of the BL town, thanks to its invigorating storyline and hot sex scenes (yes, scenes, plural!). After a fateful meeting under a rainy sky, Rain cannot stop thinking about the mysterious man who helped him change his tyre. However, lo and behold, that same man happens to be his senior at his university – and they happen to meet again at a frat dinner party. As all things are with love stories, the rest is history. Watch how Rain and Payu navigate their wholesome relationship in Love In The Air. Oh! And you surely don't want to miss the second couple's – Sky and Prapai's – romantic story as well.
Watch HERE!
More on BLs? Read these: