If chains and whips excite you, or you just wanna spice up your sex life, it might be a huge sign for you to start exploring different sex kinks that you can add to your bucket list. Unlike how some movies make it out to be, you don't have to jump right into Fifty Shades of Grey-level antics. Kinky sex isn't just about spanking, it's more like a whole spectrum of behaviours, and it can involve anything that is considered outside "the norm". From watching other people having sex to dressing up like a pony and giddying up with your partner, there are endless sexual fantasies that people have explored. However, if you're just starting out, here are 7 kinky ideas that you can explore with your partner.
Take risqué pictures of each other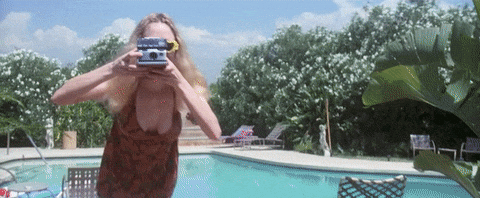 If recording a home movie of yourselves sounds too extreme for you (not everyone wants to see themselves having sex), you can try taking sexy photos of each other instead. You'll get to show a different side of you to your partner, and also see a more sensual side to them as they pose for you. You can even make it an artsy experience by using a film camera, so you can keep a physical copy of the photograph, like a little sexy memento of your partner. Just make sure you don't lose it!
Remote control sex toy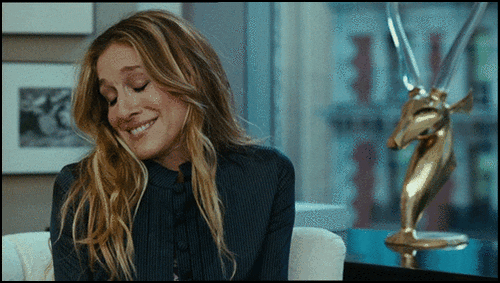 There's just something so hot about having control over your partner's sexual responses. Get a vibrator that's connected to a remote and ask them to wear it while doing mundane things throughout the day, and activate it when they least expect it. For a more extreme version, you can consider trying out chastity cages, giving your partner the keys (figuratively and literally) to your sexual freedom.
Consensual Non-Consent (CNC)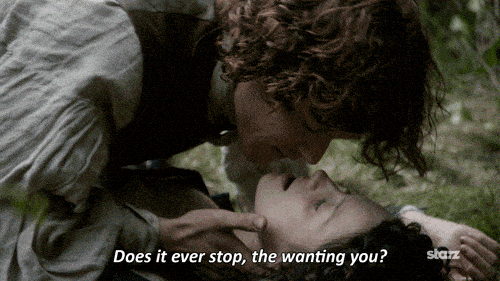 Rape fantasies are very common, however it is NOT the same as being raped for real. Consensual non-consent involves a lot of communication, boundaries, and trust. Are there some things that you won't do? And is your partner in complete control of the situation? Boundaries are ESSENTIAL during non-consent games! Like all kinks, if you feel violated or assaulted at any point, STOP, and talk about it.
Voyeurism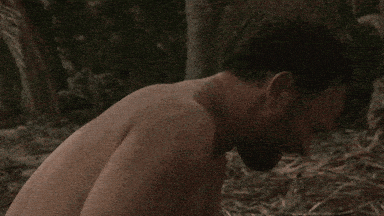 Voyeurism can involve many people, or just you and your partner. It goes hand in hand with exhibitionism, and it involves an audience, and a viewer. You can ask your partner to watch you while you touch yourself, strip, or you can ask to watch them. Amp it up by setting rules such as "no touching" – you'll go crazy on each other by the end of it.
Bondage
You know we gotta include some form of bondage in this list! Though you can go full sex-dungeon with full-body restraints, you can also start small, using belts, ties, and even scarves to experiment with restraint. Go down on them while you're at it – the possibilities are endless!
Blindfolding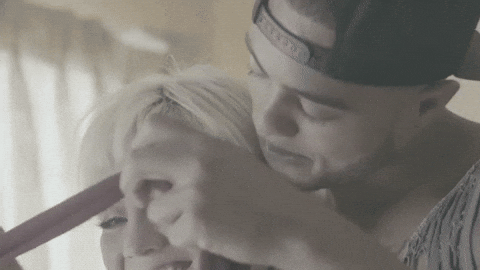 Like restraining, you can also use ties and scarves as a blindfold on your partner, so they won't know what you're gonna do next. When you block off one sense, it heightens your other senses. Any body contact will feel extra exciting and intense, so make sure you have a safe word!
Naked for a day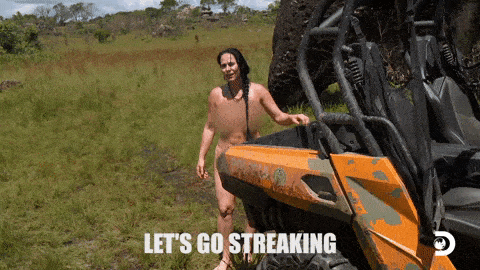 Think the show "Naked And Afraid", but you get to be in the comfort of your own home and have sex whenever you want. Spending a day together all naked, as both of you go through your daily chores – like cooking and doing the laundry – can be exciting for the other partner to watch. Not to mention all the different parts of the house you can f*ck in!
More on sex? Read: