Dozens of interviews, months of unpaid internship, enduring parental nagging about going to medical school – and you finally get a job!
You most likely had a clear vision of how you wanted your career to develop when you first began. So it's crucial to recognize when to leave a job when it no longer satisfies your professional or personal goals – even if it's a risky move. Well done if you managed to figure this out on your own. You're really wise and in charge. But for many of us, determining whether to change employment can be challenging, especially when the emotional muck of a lousy job can sap your will to live, and make it difficult to think clearly about the future. Now, the big question is: how do you know when to update your resume and start looking for a new job? It's difficult to tell, but we have 9 indications that point to a need to begin a new chapter in your work life.
Still not promoted
Who doesn't want to be promoted? After all, most workers work harder just to reach this point. But what if you've passed several years and you're still getting nowhere? It's a sign! Although every company is different and promotions won't come as frequently as you move up the ranks, it's typical for junior to mid-level employees to receive promotions every one to three years. It's time to talk to your boss about it if you're seeing people around you get promoted while you're still in your current position, or start looking for other opportunities.
No opportunities for growth
Work isn't work anymore if you're not growing. Come on – don't tell me you work just to be in the same position for years on end. If your company doesn't have the resources to support your growth and professional development, even if you're a valuable asset to the business, it doesn't make sense to stay there. Vertical growth to a more senior position or growth in terms of learning and taking on new challenges are both possible outcomes of this. It may be an indication that you've outgrown your position if you feel as though you're in a rut and are always bored and uninterested in your work. If there isn't a chance to advance, it's probably time to leave.
You just don't wanna work there anymore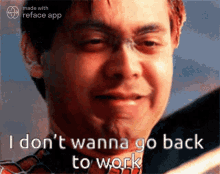 We get it. Sometimes, there's no reason other than no longer feeling that spark. While you might not always feel this way, you ought to feel inspired while working. If this sensation persists and it interferes with your work, you should speak with your manager or look for a new position that will rekindle your sense of inspiration. Throughout your professional life, you may come to the realization that the path you initially took is no longer what you want to be doing. This is typical and signals that it's time to consider a job change. Connecting your interests, abilities, and values with available possibilities will help you make the move in an intentional way.
Mental and physical stress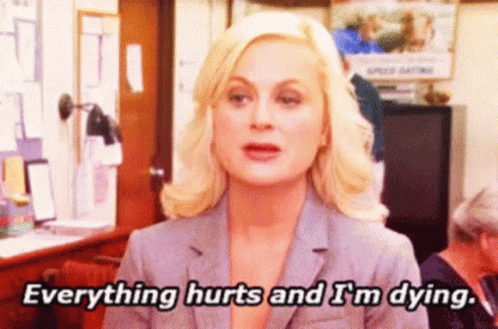 Stress is bound to happen in your work place, even if it's a fun job. However, if it's very much affecting your health, you should start considering things. If your health is suffering because of your career, it is not worth the stress. There are several workplaces that give their employees care. You want to work for an organization that is concerned about both your personal and professional well-being. Walking into work shouldn't make you queasy and anxious. An unsatisfactory work life can have an impact on a person's physical health and wellbeing. It's time to take a closer look at your workplace and your options if you're not feeling well physically, are dissatisfied at work, or are frequently stressed out.
There's no personal life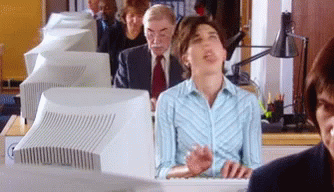 No one is born to be a workaholic. Everybody needs time for their loved ones and for themselves. If you're not getting those, there's definitely something wrong. Some jobs frequently demand that employees put in long hours. While occasionally this may occur, it shouldn't have a weekly impact on your personal life. If you find yourself juggling work and personal obligations all the time, it may be because your present position does not encourage a healthy work-life balance. Examine your priorities; if you are unable to compromise, it could be time to change careers.
You make less money

Although it's common for employees to earn differing salaries, it doesn't make sense if the salary range varies so widely. It hurts to learn that you earn less money than other members of the department for no apparent reason. If you have the credentials and experience but are still passed over, it stings even more. In this situation, you can search for other employment options that provide you a salary that is reasonable given your education, experience, and skills.
Toxic environment
Toxic workplaces are terrible for employees' productivity and morale. Poor leadership and management, harassment, bullying, and gossiping, as well as excessive work demands and office politics, are some indicators of a toxic workplace. While there are many causes of toxic workplace cultures, they are frequently brought on by a mix of poor leadership and politics that support the culture. It's crucial to address these symptoms as soon as you start to notice them, because toxicity has a high cost. You can attempt to resolve some issues, but if your efforts are ineffective, it's time to leave.
Your ideas don't tally with the company
Being in a situation where your ideas are too big for your firm to implement is awful. It could be time to search for a new job if you feel like this happens frequently, and you think it's preventing you from moving forward. Another indication that it's time to go is the feeling that you're going nowhere in your career. You might not be able to grow your career with your current work because of office politics, corporate budget cuts, or a lack of opportunities. While it is unjust to demand a promotion every time you feel deserving of one, it is also unfair to yourself to continue working at a level below your ability.
You're bored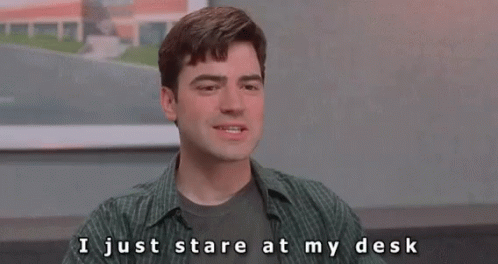 Whether you're doing your dream job or just working for survival's sake, this feeling is bound to happen. The learning process at work keeps us inspired, and ceasing to learn is frequently an indication that you are no longer a good fit for your current position. People eventually become bored with their work if they don't feel like they are making progress, achieving anything or are challenged. It might be time to move on if you feel like you're doing the same thing over and over again and you're not having the chance to do the next thing you're ready to do.
More on careers? Read this: