I feel like most, if not all, of us have a tad bit of anxiety within us. But, nothing is more stressful, in my opinion, than having work anxiety, because that is a completely different ball game.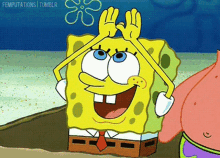 Work anxiety can be so real that it affects not only yourself, but your entire job output. Your reputation could potentially be on the line if your anxiety just keeps on building up – and that's not good.
With that said, I'm here to share 4 ways on how to cope with work anxiety so that you can manage your job well without having that stabbing feeling in your gut.
Self-Care IS Self-Love
If the workload is too much for you and you need to take your time to compose yourself, then opt for a day off so that you can take care of yourself. Showing more love towards yourself and prioritizing your well-being is the best form of self-care one could imagine. It doesn't have to be something luxurious – you just need to put yourself first ahead of your work.
Being Silent Still Stings 
It's no help to you if you just suffer in silence and not confide in your colleagues or boss about the struggles that you are facing in the office. The office should be a safe space for you to express your anxiety to your superior, so that once your anxiety has dwindled, your work performance will further improve.
Put Up That Barrier
It's totally alright to limit your workload. You're going to suffer burnout if you keep pushing yourself constantly with tons and tons of work, which will lead to your not loving your job anymore. Take regular breaks if it's too much for you or just opt to say no. It's so much easier to say 'yes', but here's an article to get better at saying 'no'.
Part Ways Permanently
Call it quits if all of it is too heavy for you. You shouldn't sacrifice the state of your mental health for the sake of your livelihood. There is no job out there that is worth more than your wellbeing. It's just work, and there is a plethora of workplaces that support their employees in terms of both mental and physical health.
More mental health advice? Read here: 
https://lipstiq.com/wellness/mental-health/179309/lets-break-the-stigma-get-our-mental-health-fixed/
https://lipstiq.com/wellness/177111/racing-thoughts-keeping-you-awake-at-night-heres-how-you-can-enjoy-a-worry-free-night/