When you're actively dating, you might meet a lot of men, some of whom could win the "Creepy Guy Of The Year" award. Although there are plenty of sweet and remarkable men out there, there is that 5% group of creepy, weird and totally full-of-themselves dudes you should totes keep your dating game away from.
So if you've ever wondered which type of men to never go on a date with, learn from me. Here are my two cents on the types of men that I personally hate, and would seriously not like to waste my precious time on.
1. The "I Have Places To Be" Guy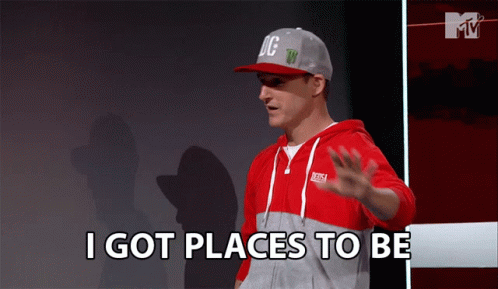 This is the kind of guy who would legit hint, or outright say, that he has other places to be while on a date with you. You know that "rich" a$$ punk who pretends the whole world runs on his timing? Yeah, that one! This guy would have the sheer audacity to even say "Oh, if it wasn't for this date, I would actually be at a business meeting by now". Well okay, Steven, calm your ping-pong balls down!
If it wasn't for you asking me out, I would be gladly dining with a fine a$$ man. Also, I don't know who Steven is, guys, that's the first name that popped in my head. To the many Stevens out there, no offense! But yeah, girls, you should totes avoid guys like this. When a man asks you out on a date, he should be just as excited and interested about it as you are. He should seem hyped and, most importantly, he should be spending time with you like he means it. And spending time with you shouldn't make him feel like he's slacking off from his daily routine or work.
2. The "I'm Here, But I'm Not Here" Guy 
In other words, the emotionally unavailable kind of guy. One thing I like to do when going out on dates is have a deep, long conversation, till we're unaware of the time that has gone by. That is a hella good date. A date which allows me to get to know you, and I'll allow you to get to know me. But, if your man can't even remember what you said a minute ago, then, honey – what exactly has he been doing?
Men who are emotionally unavailable will not only lose focus in a conversation with you, but will also never fully let you into their heart. Talking with a man like this is like playing charades. You gotta constantly guess what's on his mind and he never really understands what's on yours.
3. The "You're Mine Now" Guy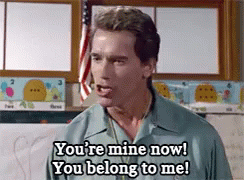 Or, better known as the dude who is straight up controlling. "Don't wear this, don't eat this, don't smile like that"…. and on and on and on.
This is a huge red flag that this man might be controlling and showing off this trait on a first date. He's giving you a glimpse into your future, if you ever actually go out with him. A guy who is controlling will often be suspicious of whoever you associate with, and trust me honey – having a relationship with a man like this is pure torture. So, if he does show signs of trying to control and dominate you, get the pvck out, bish!
4. The "I Like Being Bad" Dude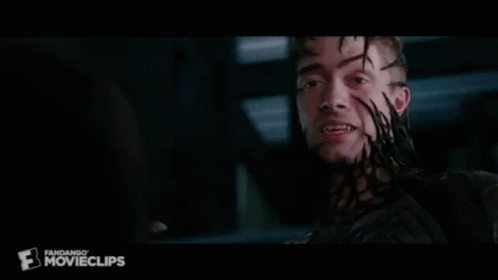 This is cringy for me to even write about, but ladies, please! If he is the type who likes to show off his not-so-flattering side and takes pride in it, that is not the type of man you would ever wanna associate yourself with. I know, deep down, we all have imaginations of f*cking a bad boy named Damien, who seems to be hella hooked on us – but in reality, it's just not going to work.
"Bad boys" don't care about the rules, and neither do they care about your heart. If them breaking rules is sexy for you, wait till they break your heart – and we'll see who's laughing then. But seriously, girls, if you sense this awful trait in a man, avoid him at all costs.
5. The One Who's At The Club Every Other Day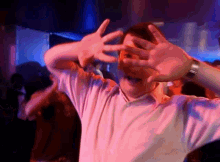 There's nothing wrong with going to clubs and having a drink or two on the weekends, but gurrrl – if the man you're about to date is at the club every other day of the week, then sweetheart, that's clearly something you gotta think about.
These are the type of men who could be underachievers, not goal-oriented, since they clearly don't have much work to do and also, if he's spending all that time at a club, how sure are you that he ain't hitting on another woman?
If you prefer a man who is equally as passionate about life as you are, then you should totes look past men like this.
6. The Mama's Boy 
Listen – I love me a man who can respect and love his momma like no other. BUT – not a momma's boy, of course. There's a big difference when it comes to respecting and loving your mum, vs constantly looking for your mum for every little thing you need and want.
That's not cute, and soon enough, he gon treat you like his momma too. So, if you're on your first date with this guy and he sort of gives off that "mama's boy" energy, run for the hills lady. Save yourself!
7. The One Who Leads You On & Ends Up Not Accepting Responsibilities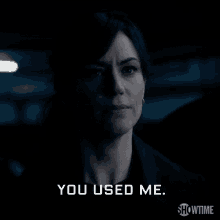 This the kind of guy who will lead you the heck on, and soon after, hits you with the "Oh, I thought we were just being friends". Like, bish, what the fvck did you just say to me? After all those conversations and late night chats and you making those flirtatious remarks – you now have the freaking audacity to say we're friends!
PUCKKK YOUUU!
Anyways, these are the type of "boys" you should totes avoid when choosing the right guy to date. Spare yourself the torture, woman!
More on love and relationship? Read these: