Ever experienced being "cockblocked"? Have you ever had a buddy "steal" a man from you? Has cockblocking ever caused you any issues?
If your answers are yes, yes and yes, you've come to the right spot. Cockblockers have to be the most annoying creatures. Why? Because they're with you for one reason: to eff-up your dating game. When I was in my single days, I regularly encountered cockblocking pals. I mean, yeah, having girlfriends or guy friends ought to be fun; you watch out for one another and encourage one another's self-confidence and dating self-assurance, but that's until they become a barrier to you. Having cockblockers around can be so stressful. That's because they tend to spoil your dating vibes.
Say you met this guy and you kinda like him. If a cockblocker knows about it, they'll do everything in their power to divert you. Sometimes, they push you towards things you're unsure off. For instance, after a breakup, I had my eye on this guy, but I wasn't sure about him. So this cockblocker literally made me think that the guy was meant for me and I was left with mixed feelings.
If you're somewhat like me, no worries, I got you. We're gonna go through several types of cockblockers and how to deal with them once and for all.
The Jokester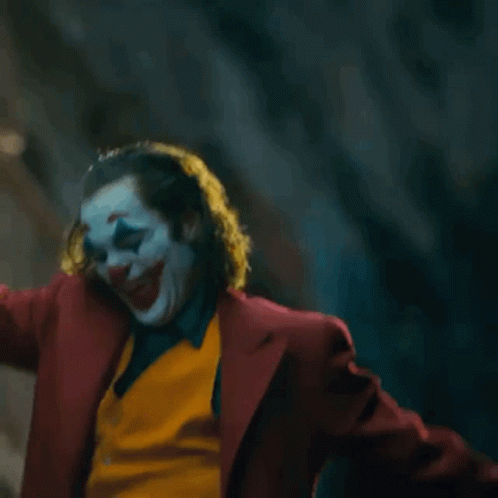 You know the friend – the one who never stops making jokes, who lights up the room, who knows when to heckle friends politely. Up until the point where you're attempting to gain the attention of a special someone, everything is amusing. Even worse is when your joke of a friend makes fun of you in front of your crush. How embarrassing!
How to deal with them: Body language is everything. Avoid laughing out loud and embarrassing your friend when they get to the punchline. Lean in and give your crush a direct look. Turn into a two-person audience and enjoy your friend as though they were the hired performer. Suggest that you two need to take a break when there's a pause, to catch some air or a refreshment.
The Culprit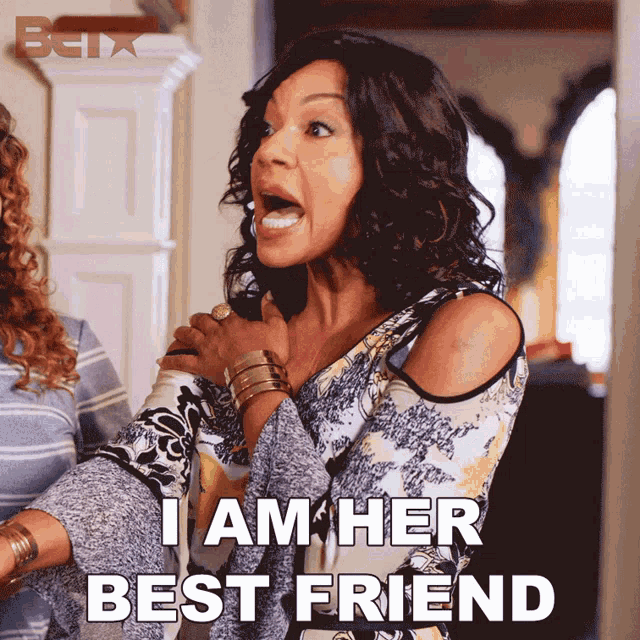 This can be a jealous friend or someone who is unaware that you are attempting to pick up the topic at hand. Perhaps they clumsily inquire, "Are you two together?" Or bring up a former love interest.
How to deal with them: You're not required to respond generously to everyone or anything. Answer curtly, softly, and directly, rather than trying to correct them or pick a fight. It won't give the situation any memorable context, but it will diffuse the situation.
The Ex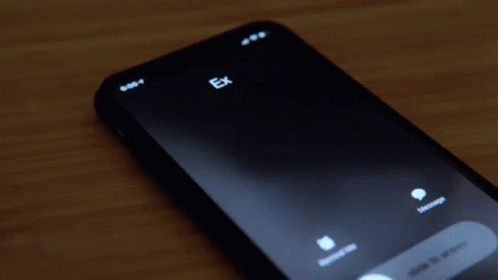 It has taken weeks for you to work up the courage to head out after a break up, but who enters just as you start to feel flirtatious and cute? Your ex. You suddenly experience nervousness, lack of focus, and diminished confidence.
How to deal with them: First and foremost, don't lose your shit. To stay calm, take a few deep breaths whenever your date turns their head away, or when they go to the restroom. If it's easy to stay away from your ex, entirely ignore them, so you can concentrate on your date. Don't awkwardly avoid eye contact if it's difficult. Don't make a special effort to greet them unless you are really close by; instead, just smile and nod. Unless you are losing control and they need to know that it's not them, there is no need to tell your date that your ex is present. You two can talk about that later, once you've both been taken out of the situation. Being uncomfortable together is the best way to ruin the mood!
The Wing Woman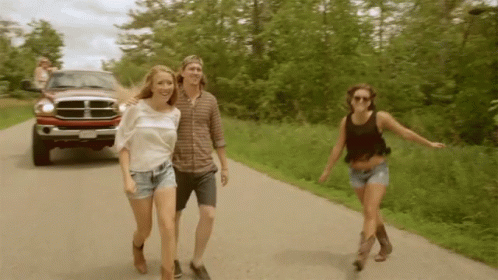 Your best friend is always your company. When the two of you are together, you create an appealing atmosphere and are oh-so-entertaining, making it simple to draw someone in. You compliment one another. Who wouldn't want to be part of your group? I mean, you BFF sure does know you're hitting on some guy and obviously lots of tea spilling. But how can you tell your BFF to scram when you've drawn a possible cutie and she won't give you two any space?
How to deal with them: Start using the pronoun "we," making it obvious that you are not referring to your BFF. Say "you two" can meet up with your bestie later if "you two" would rather go somewhere else. Don't forget to text him or her to let them know everything is well.
The Clueless Friend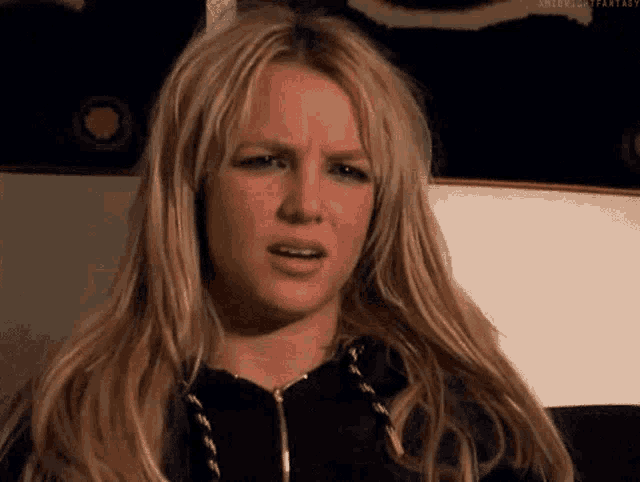 This kind is one that you are familiar with. You and a guy are getting along, you flirt with him, he replies, and everything seems to point towards the two of you… But the third wheel simply remains in place. Who doesn't have that one dumb friend who has absolutely no idea what's going on?
How to handle them: It's simple to deal with the uninformed friend; you just need to take the initiative and inform him/her, as bluntly as necessary, that "you two," such as "you and the man," are going somewhere and that you two – you and him – will catch up later (more like another day). Call him/her the following day and apologize for having to do it. If they're a good friend, they'll totally understand.
The Crab In The Bucket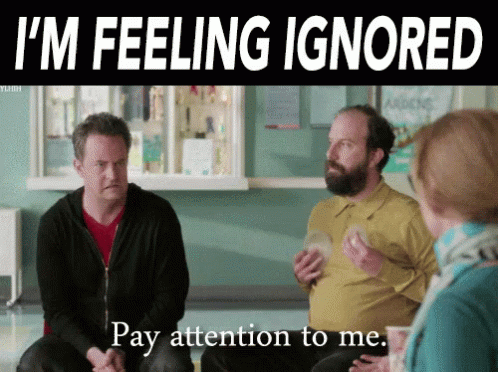 The worst cockblocker on this list, and we all know someone in our circle of girlfriends. Since she or he isn't the prettiest or the most social person, they typically try everything to be in the middle of you two and wouldn't back off without stealing the show. The chances of them being pleasant are really minimal. The question is, how do you get rid of this person? I know it sounds horrible, but you need to get rid of this one.
How to deal with them: Try to divert their attention as much as you can. They would use any pretext at their disposal to distract you from your date. Some of it includes "I have to use the restroom, could you please come with me," or "Hey, my friend was over here. Let's go see her". Do everything it takes to keep your focus on the guy and don't let these maniacs distract you!
The Social Aggressive
There are numerous forms of aggression. For instance, someone enters without being asked or enters and gives you a hug as if to claim their territory. It's important to remember that even if you are someone's best friend or close friend, you are not their sole companion. You're free to go out or date other people than just being stuck with them 24/7. And they too should be made clear about this.
How to deal with them: In these circumstances, I advise against turning in any way towards the cockblocker. Either raise your hand to indicate "one minute" or tilt your head slightly and say, "Hey, hold on a second." Maybe, you could even talk to them about taking so much of your personal space.
The Ideal Male Companion
They use the term 'best friend' but are up to no good.
Every girl sure has a guy best friend and there's no doubt most of these guys have a secret crush on their female besties. This is the guy who has been friend-zoned so much that he will go to any lengths to keep his crush in his vicinity. He is thinking of keeping an eye on this girl, taking care of her, and making sure she doesn't leave with some guy at the bar or club. And to make matters worse, he is aware of how men think, which may provide difficulties for you.
How to deal with them: The key term here is distraction, as in, keeping your male besties' attention away from the guy you're seeing. Bring this guy with you and a few of your buddies. As a result, you get some alone time with him while your male bestie is occupied with other buddies.
More on opinion? Read these: