Ever had someone say any of these to you: "You cannot date that girl/guy," "You'll be kidnapped," or "You are too young to understand, just listen to me,". There's a lot more where that came from, and I'm about to spill some tea.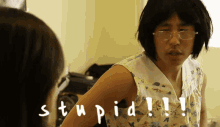 Growing up, I heard all of that all the time. Now, I know that parents love their kids, but I can't help but notice that the notion of 'love' differs between Asian and non-Asian parents. I believe the best term to use here is 'overprotective'. What's with Asian parents and excessive protection, anyways? Overprotection is a problem that many Asian households have. In the name of love, parents constantly put pressure on their kids. Whether we're raised in an Asian home or not, most of us can relate to this and see the harm it does to a child's mental health.
I've broken down some #AsianPeopleIssues that seriously need some addressing. If you're Asian, you probably know where I'm going with this.
Education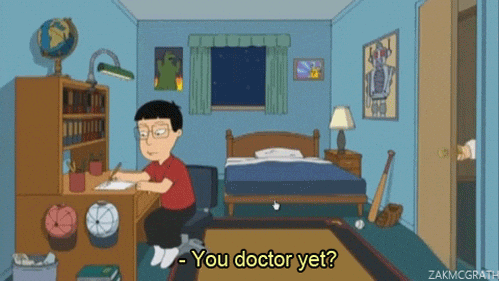 The common belief among Asians is that if you don't become a doctor, lawyer, or engineer, you're a total failure. BULLSHIT!
If you're Asian, you know they hold the view that all children have equal intellectual potential. Hence, they assume every child has the same capacity intellectually. And because of that, Asian parents don't consider factors such as knowledge of language, logic, aesthetics, spatial intelligence, artistic intelligence, interpersonal intelligence, and intrapersonal intelligence.
My own family thinks that smart kids automatically go into the science field, average kids go into commerce and below average kids go into sports/arts. But that is not something that would determine one's success. I mean, kids should be given the freedom to pursue a career that interests them, rather than being pressured to follow what their parents think is best for them. Because you're the only person who truly knows yourself.
And parents – you need to understand that not all kids are smart in the same aspects. Some kids are built for sports, while others, for science. You need to determine their best interests, or what they're good at, and help cultivate it. Forcing them will just make them hate what they do, or worse, hate you!
Emotional Blackmail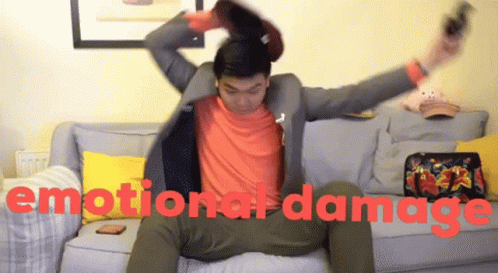 "I gave you so much, can't you do just this much for me"?
Don't get me started on this. Seriously – what's with Asian parents and blackmailing? You need to stop falling into this trap. Providing for a child's needs, such as food, clothing, and education, is a parent's DUTY. However, it is bad if they are poisonous enough to demand that you constantly modify and adapt in order to be the perfect daughter or son.
It's good that parents spend time and money to allow us to get an education and all, but that doesn't mean they get to decide every single thing in our lives. And by "every single thing", I also mean marriage. As children mature and gain knowledge of the outside world, they are meant to develop a sense of individualism. Don't try to make them believe that reputation is everything, when it's not. If they've decided to try to venture into something rational, as parents, don't blackmail them into doing things your way.
Sexism
How long should girls look forward ONLY to a lavish wedding, rather than having the option to launch a business and find a loving companion later? And how much longer are boys supposed to shoulder the responsibility for everything? Although modern Asian families have come to terms with this issue, there are still families holding this mentality. Compared to boys, girls frequently receive greater criticism for every choice they make. I'd be happy to give you a list:
When it comes to education, girls should aim for 90% and above. Anything below that, you're a failure. As for boys, they have it easy: either a pass or an average score is good enough.
Career wise, girls are 'meant' for desk jobs, but men have a wider selection of options.
Body shaming is pretty common. They tell you how fat/thin you should be or how your face should look. For guys, this isn't really an issue.
My thoughts – why not abolish the division of labour based on gender? Both sexes ought to be able to mature and develop independently of social norms.
Mental Health
Believe me when I say this. In Asian families, there's no such thing as stress, depression or anything regarding mental health problems. The minute you tell your parents or elders in your family that you're dealing with mental health issues, they'll just brush it off by saying stuff like: 'Ya lah, always use phone' or 'haiyaaa… just sleep it off lah'. Sound familiar, right?
And the thing I hate most is that they're completely ignorant about it, when they're supposed to help you back to your feet. So parents – if your child ever shares with you about being stressed or depressed, please don't push them away. Instead, talk to them and help them out. Brushing them off will only lead to worse scenarios.
Trust Issue
They can trust the neighbour's uncle's kid, but never you. I get it. Sometimes, we kids, especially born and raised in Asian families, lie our way out. I've done it a couple of times. But the point is, I'm not lying because I want to. I lied because there's no trust there, and there's always a dramatic reaction later. First off, I'm old enough to decide certain things and at this point, parents should just allow their kids to venture into the world. Being over-protective is not gonna help your child face reality. What if, one day, they have to do it all alone and are not able to?
I'll cite my romantic relationship, for instance. When I first told my parents I was in a relationship, damn – all hell broke lose! Like what's the worst that could happen? As if that wasn't enough, I had relatives who were always poking their noses into my business, and then giving information to my parents. At that point, it was a total turn off for me.
Personally, as a child, I expected my parents to be supportive in every way. And I also wished they would trust me instead of those no-good relatives. I know parents are doing their jobs to protect us and all, but they really need to work on trusting their kids. If all things go south, parents should make it known that no matter what, they're always there for their child.
No Sex Education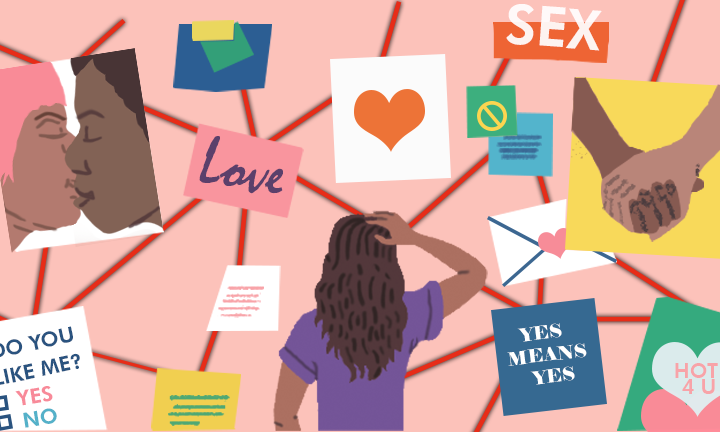 'Sex' is like the F word in most Asian families. They don't speak to or even educate us about sex. This is another factor contributing to the rise in sex crimes. It is important to teach boys to respect women. Daughters should be raised to be cultured and taught the difference between appropriate and inappropriate touch. Sex is not bad and kids are gonna get to that point somehow. So, instead of avoiding that topic, why not take the initiative to educate your kids a little. To me, I feel like parents are the perfect people to explain sex to their kids instead of schools. After all, it's not like you're teaching them sex positions, but keeping them alert in any circumstance.
Toxic Relations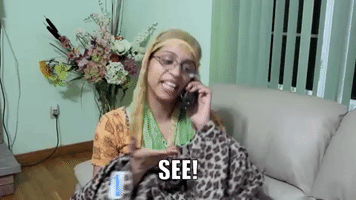 If there's one thing that annoys me the most, it's those nosey relatives. Nobody has known you as long as your family, so they have a vast archive of personal failures to draw on when making judgments about your life. Okay, for me, what goes on in my family (as in my parents and brother), stays in the house and has nothing to do with extended family members. But sometimes, I have relatives coming up to me and saying that they heard stuff that I didn't even share with them. And the worst part is that these relatives give you counselling sessions that you didn't even ask for. How annoying is that?
I get it – blood is thicker than water, but it's not like they have all the rights to intervene in my stuff, right?
Criticism
Asians have a tendency to pass judgement on practically everyone they encounter, and that includes you. Like, nothing you do is ever good enough and their direct criticism hurts like a punch in the gut. I've been criticized about my appearance, studies, career and other stuff I do in life. Once, I was passing my name card, and this uncle of mine had the audacity to say: 'Oh you're writing stories, right. Why not sit with this uncle here and write all the stories he tells you'. That was straight up embarrassing and it made me sick to my guts. Another one is when I got the results of my school exams – they asked me why others did better than me. Dude, you gotta be effing kidding me. What if someone were to talk to them in that way, how would they feel about it?
They care more about what others think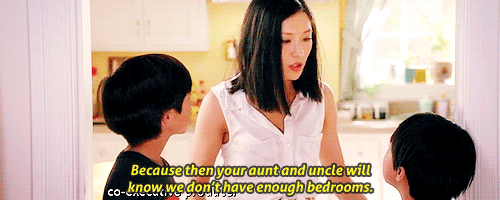 Well, like it or not, it seems like they care what others think, instead of how you feel. Sadly, a lot of Asian parents are excessively concerned with what their relatives or friends think. Instead of telling the truth, they prefer to fabricate it. Some parents will go to any lengths to ensure that their child succeeds so they can brag about them to their friends, even if it means the child becomes resentful or experiences stress-related burnout. But in reality, we kids are the one who receive all of the negative remarks at home.
That's a lot of stuff I've spilt. But I understand that these are generalizations – naturally, there are exceptions to the rule. Stereotypes are prevalent because the majority of those profiled fit them. Plus, I have witnessed this firsthand with several of my Asian peers, and have been in the front row of experiencing it.
More on all things Asian? Read these:
https://lipstiq.com/celebrity-entertainment/205785/asian-models-who-are-on-fire-in-2022/
https://lipstiq.com/beauty/200159/ainz-tulpe-opens-first-southeast-asian-store-at-pavilion-bukit-jalil/