Have your folks ever sent you to bed with a glass of warm milk to help you sleep better? There is some debate over whether this traditional sleep remedy works; science thinks the chances are slim. But that doesn't mean we can't modernize the recipe with a few scientifically supported modifications. I was browsing the net last week and came across milk of different colours. So I searched further and found that they're called 'moon milk'. But what is it?
Moon milk is a sweet and calming drink with origins in Ayurvedic customs. It's just warm milk, but with different ingredients added to enhance it. Moon milk is definitely trending. It is wildly popular and colourful, and comes in flavours like strawberry and golden milk.
Benefits
As wonderful as they look, they come with lots and lots of benefits. Here are some: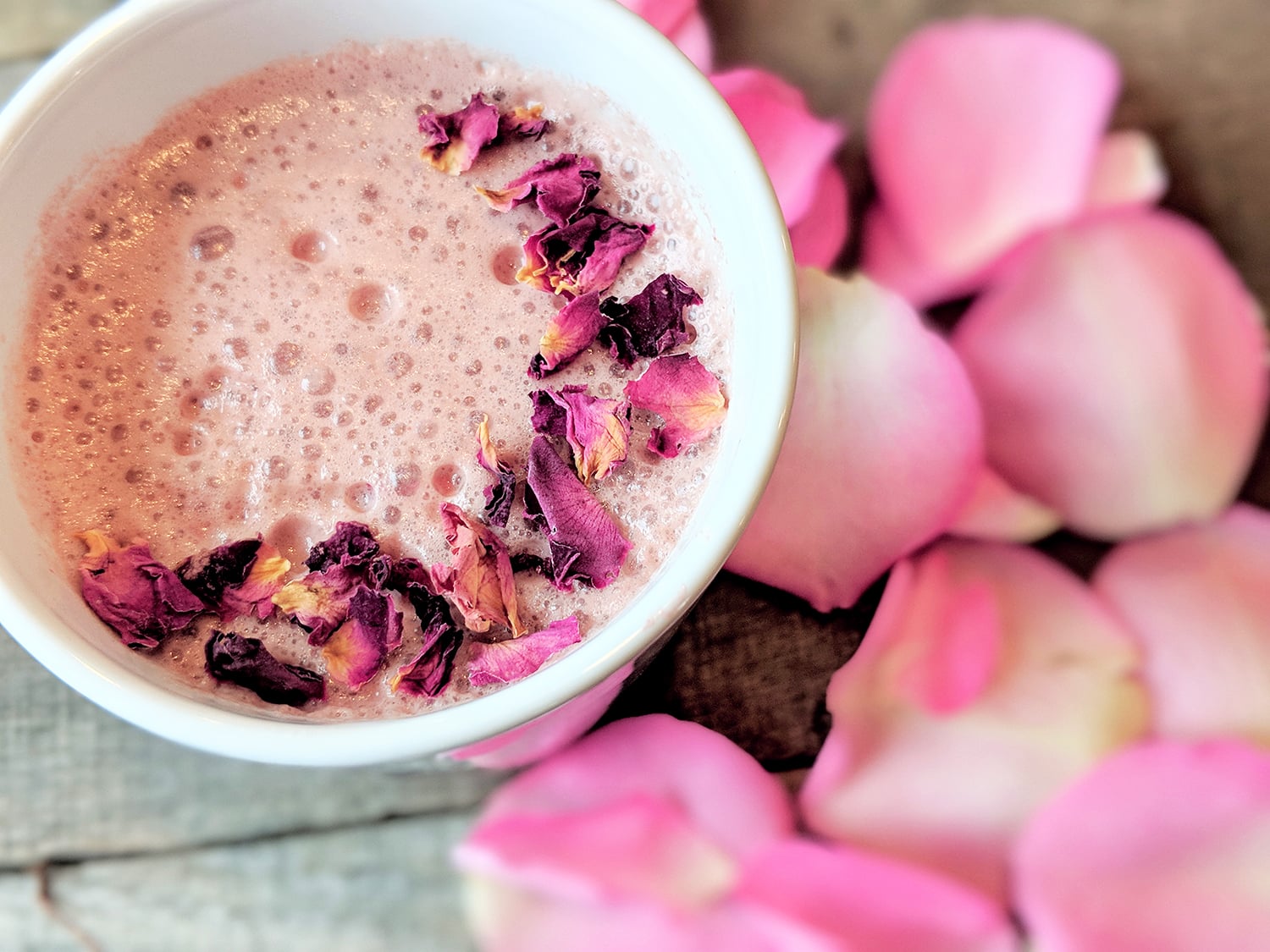 Has a calming and soothing effect
Promotes a good night's sleep
Acts as a hormone balancing agent
A great stress reliever
Spices used help to enhance the immune system
Relieves pain and inflammation
Relieves joint and menstrual pain
How To Make Moon Milk
Moon milk can range in complexity from the simplest milk and honey combination, to those containing a wide range of spices, fruit, or even adaptogens and herbs. Making moon milk is super easy. But if you're a newbie, no worries. We've got a template and 5 easy recipes you can try out.
Start with 1½ cups of milk of your choice. 
Add 1 teaspoon of sweetener, fat, adaptogen powder, spice, and herbs/flowers.
Mix the ingredients together and heat the milk over medium heat. 
Strain the spice for a smoother sip and enjoy! 
Pink Moon Milk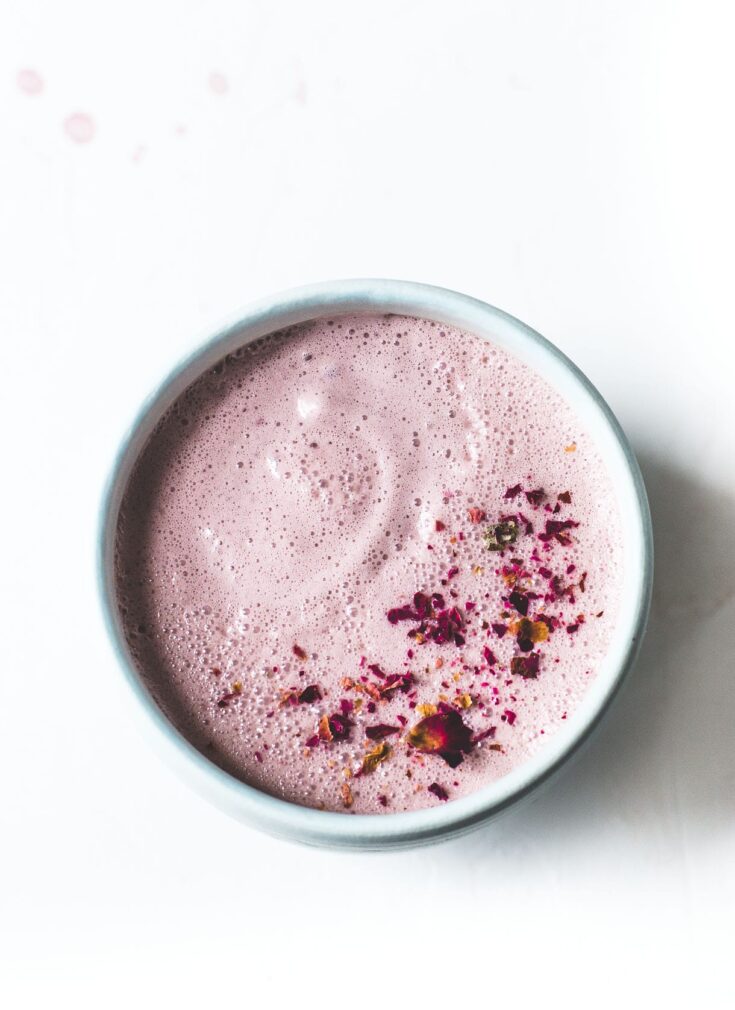 Made with silky almond milk, sweet honey, and tart cherry juice, this calming pink moon milk is a lovely sleep aid. For a natural source of melatonin, which controls the body's internal clock and sleep-wake cycle, include tart cherries. You'll adore the flavours of cherry and almond together, making it the ideal beverage for bedtime. Click here for the recipe.
Double Blue Peppermint Moon Milk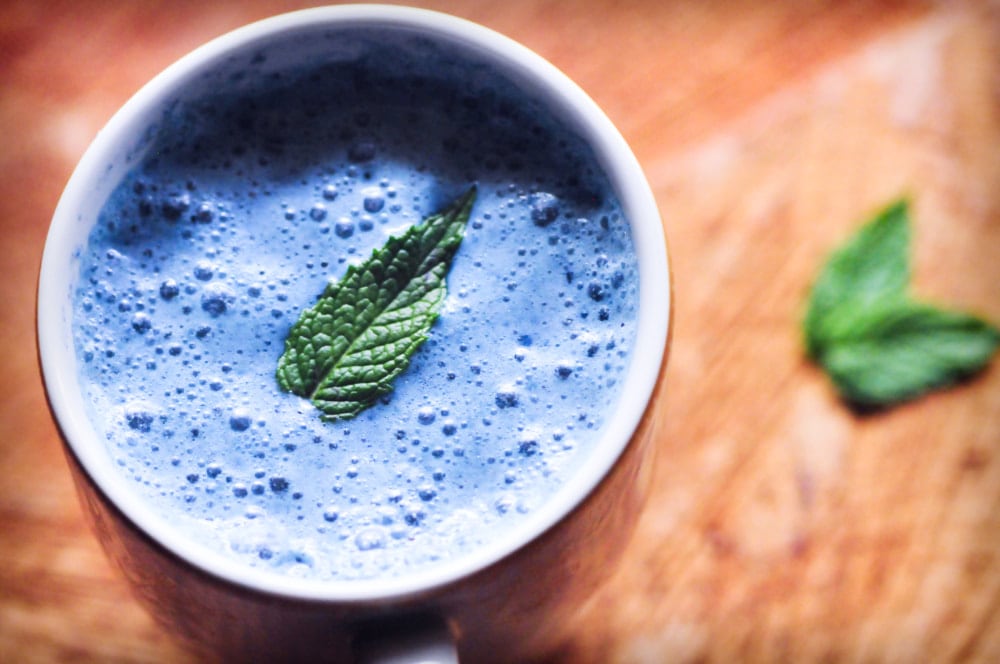 The blue butterfly pea flower has anti-inflammatory, stress-relieving, and antioxidant qualities. Why not adore it? You can make a doubly blue beverage that is both tasty and magical by adding some calming and cooling peppermint, sunflower seeds that are high in magnesium, and blueberries that are high in vitamin C and antioxidants. Check out the recipe here.
Ashwagandha Turmeric Moon Milk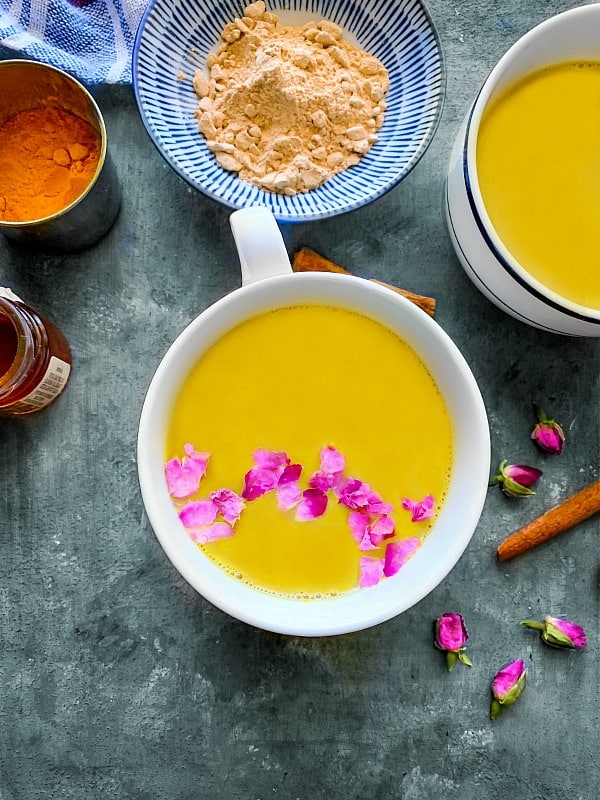 You definitely can't leave out the turmeric version from this list. One of the key items in Ayurveda is turmeric, which has anti-stress and therapeutic effects. On the other hand, ashwagandha is a very potent and strong Ayurvedic herb and is categorised as an "adaptogen/anti-stress agent". In addition, it reduces anxiety, enhances memory, is anti-inflammatory, and acts as an aphrodisiac. When you combine these two potent substances, you get a drink that reduces tension and is relaxing. Click here for the recipe.
Vanilla Chai Moon Milk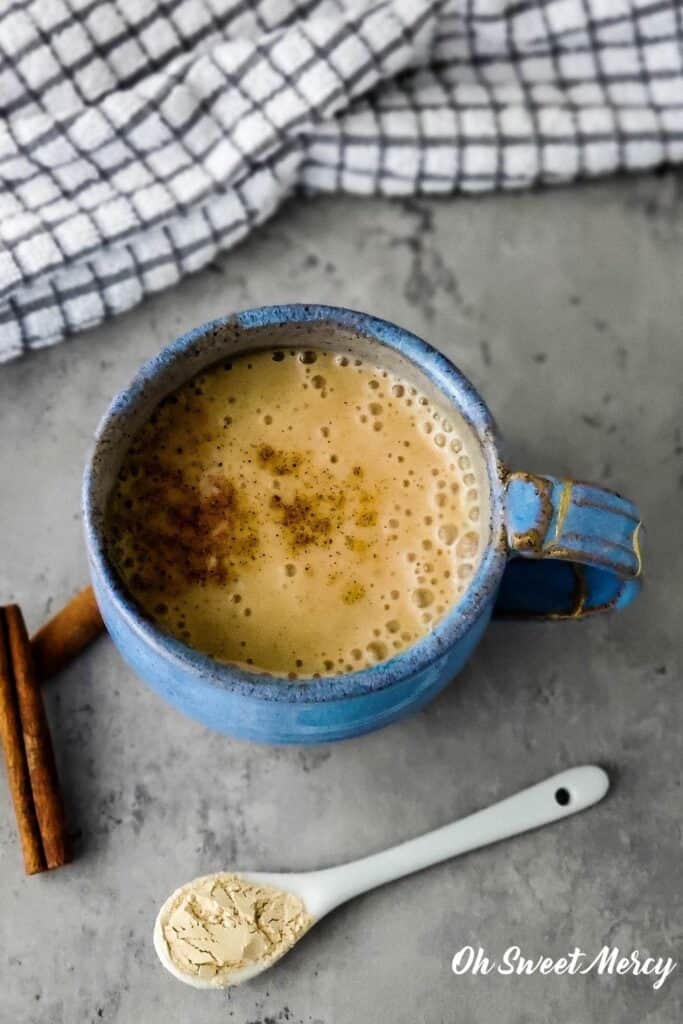 Well, if you're a tea lover, this is a must-have.
Ashwagandha is a component in chai moon milk. This cozy and calming nighttime tonic will help you unwind and get ready for a restful night's sleep. Ashwagandha isn't always the most delectable thing to eat on its own! But if it's added to this healthy drink that's minimal in carbs, fat, and sugar, you won't even realize it. Click here for the recipe.
Chamomile Flower Berry Moon Milk
Since ancient times, chamomile has been utilized as a complementary medicine. The herb's flavonoids aid in the recovery of a number of ailments, including nausea, inflammation, anxiety, and insomnia. The simplest way to take advantage of this herb's health advantages is to steep the loose buds in a beverage and consume the resulting tea. It is a fantastic alternative for anyone who has anxiety or problems falling asleep and wishes to avoid medications. Wanna try out some chamomile moon milk? Check out the recipe here.
More on wellness? Read these: