As the country adapts to and recovers from the Covid-19 pandemic, there is a greater emphasis on health and wellness. Consumers have been more health-conscious as a result of the global viral infection, which acted as a wake-up call to take better care of themselves and adopt healthier living practices. Whether it's a monthly checkup at the doctor's office, or creating medical remedies at home – the need to care for our health is more important than ever.
Polylab Biotech – a leading Malaysian consumer health company – has luckily made it easier for consumers to source high-quality health products that combine both science and tradition to create premium, natural and sustainable goods that are ideal not only for the rakyat, but the planet as well.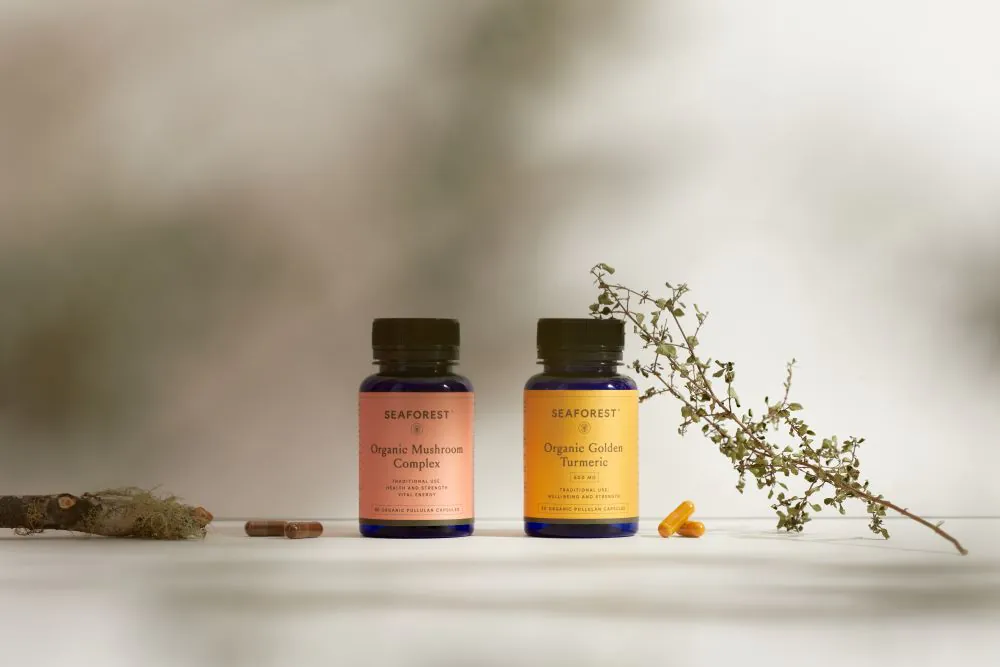 Introducing Seaforest, a 100% natural, plant-based holistic health supplement that seeks to improve consumers' health by supplying high-quality ingredients that are devoid of synthetic chemicals and fillers. Seaforest's products are designed for customers who value self-care and wellbeing, while simultaneously taking steps to protect the environment.
Not only are their remedies made entirely of natural components, but they also use recycled and recyclable materials for packaging to minimize their environmental impact.
"Choosing the right supplement takes a lot of work and research. So we decided to cut through the noise to create a range that's easy, environmentally friendly and free from all the no-nos. Seaforest is our way of saying nature is the best medicine – from our 100% natural ingredients down to our sustainable packaging." – Chua Gee Hou, co-founder of Seaforest.
Below is the range of products offered by Seaforest:
Wellness Supplement
Organic Mushroom Complex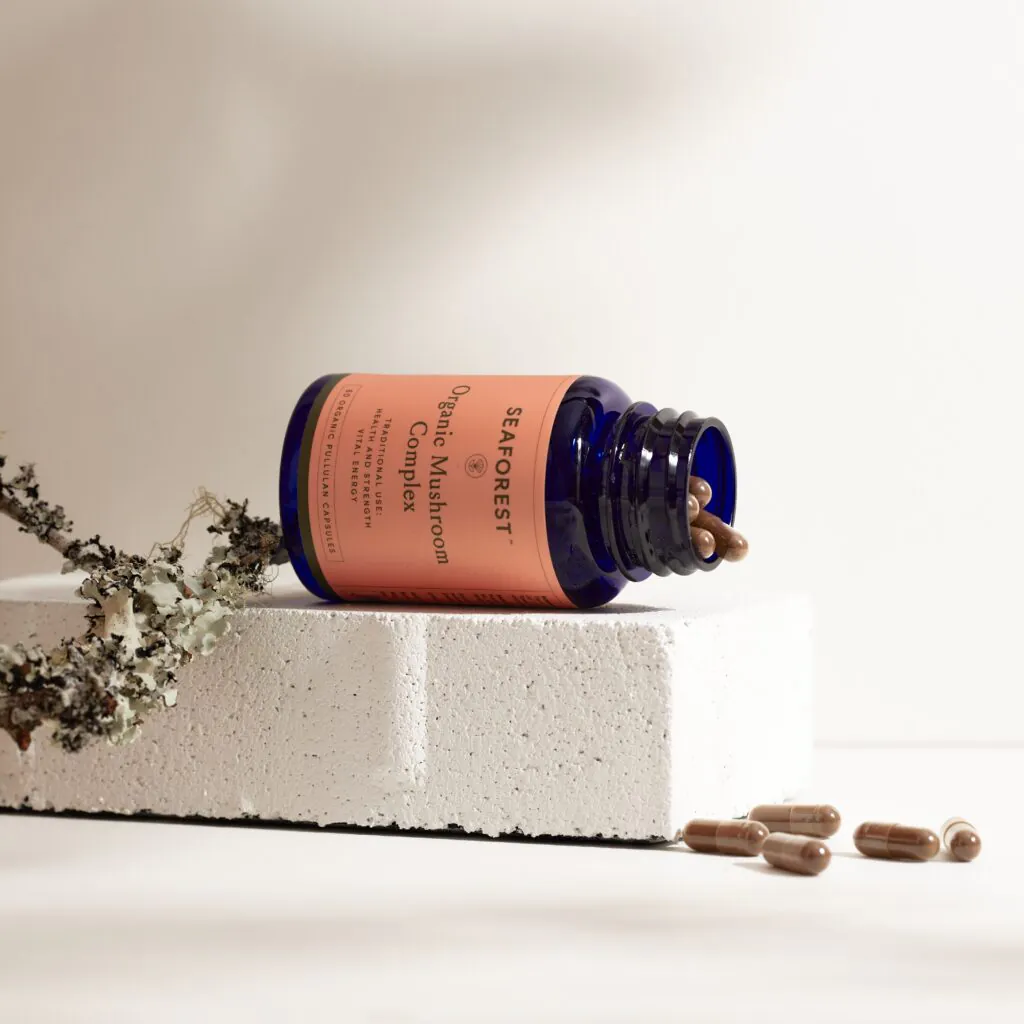 The Organic Mushroom Complex contains medicinal mushrooms such as turkey tail, maitake, reishi, shiitake and chaga – all known to strengthen the immune system. Seaforest utilizes fruiting bodies over mycelium extract, as studies have shown that fruiting bodies offer a higher concentration of beta-glucans that have anti-tumour and anti-osteoporotic properties in clinical trials.
Organic Golden Turmeric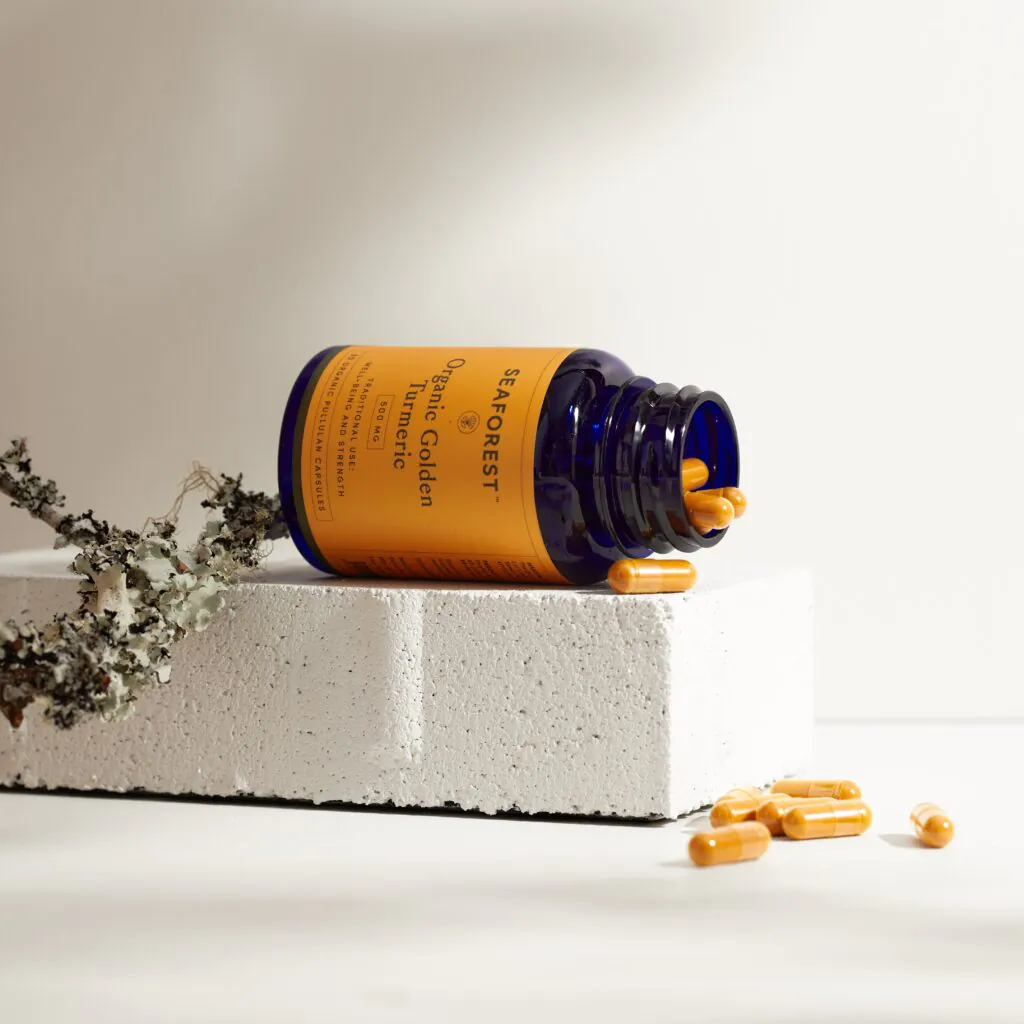 A spice that has garnered plenty of attention from the culinary world, turmeric has also received attention from the medical scientific community. It has long been known for its anti-inflammatory properties and has been shown to improve gastrointestinal, respiratory and skin health. The Organic Golden Turmeric is made with a highly bioavailable form of curcumin in a completely natural turmeric matrix, harnessing the effects of over 2,000 concentrated turmeric compounds.
Herbal Tea Blend
Inner Bloom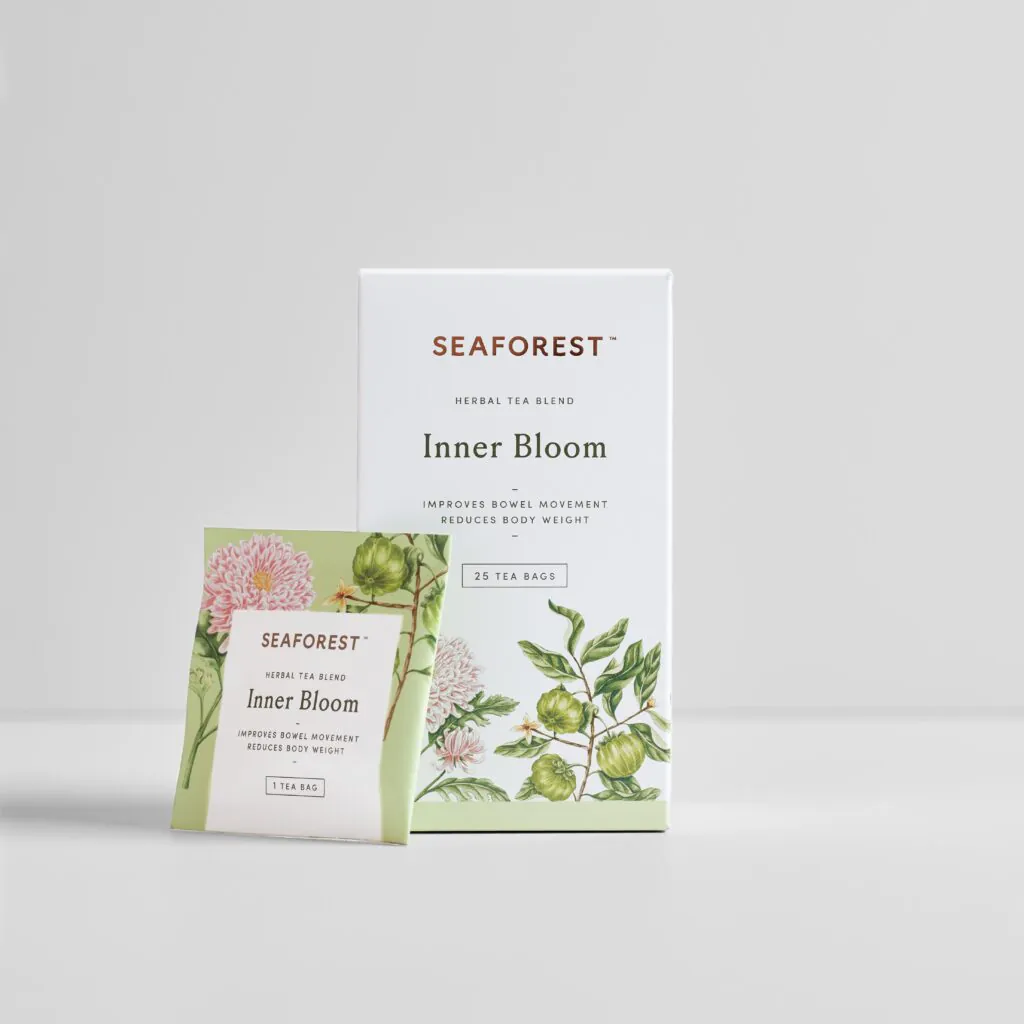 Inner Bloom is a natural blend made of chrysanthemum, senna and Garcinia Cambogia extract, a tropical fruit native to Southeast Asia. These carefully-selected herbs work together to support the body's natural detoxification and digestive processes, as well as promote healthy weight management. This floral tea blend has a mildly sweet taste, with notes of honey for a refreshing and comforting drink before bedtime.
Sweet Spot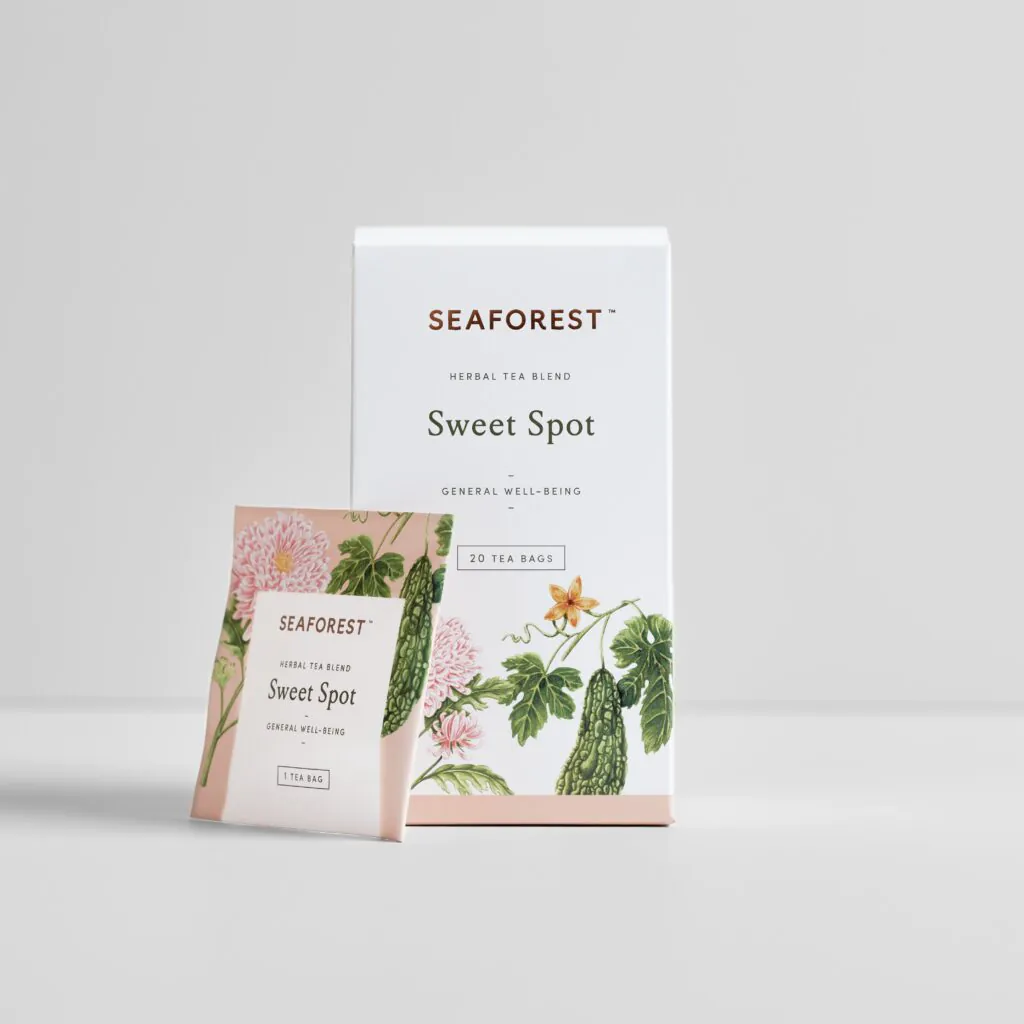 Sweet Spot is a herbal blend made of Yerba Mate leaves, chrysanthemum, and bitter melon extract. This is a strong, earthy blend that supports healthy blood sugar levels, improves metabolism and general well-being – perfect for after meals. Yerba Mate is a traditional South American beverage that has been long consumed for providing greater energy and sharper mental focus. Bitter melon, meanwhile, has been shown to regulate blood sugar levels and increase the metabolism of glucose in the body.
Visit Seaforest's website to purchase the full range NOW!
More on wellness? Read these:
https://lipstiq.com/beauty/skincare/204100/swisses-new-collagen-beauty-supplements-are-sweet/
https://lipstiq.com/wellness/202085/8-health-drinks-you-can-choose-to-chug/