Whether you're a photogenic or non-photogenic person, a boudoir photoshoot is something you should try at least once in your life. And if you're reading this, it's a sign you probably want to give it a go!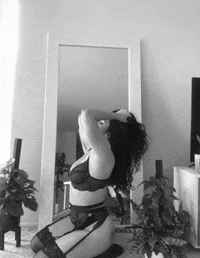 You've seen women showing off their bodies in sexy lingerie on your Instagram feeds, but what are they actually doing? For those who are not familiar with the term, "boudoir photography" is an intimate style of photography that highlights the subject's curves and beauty. The intimacy of this type of photography is inspired by the boudoir, which is French for a woman's personal dressing room.
It's not like you need to strip naked or wear something sexy all the time. You can wear anything you're comfortable with because a boudoir photoshoot is all about appreciating your body. Also, you don't necessarily need to hire a professional photographer – you can choose to do it yourself. However, if you're new or unsure of how to take your own boudoir photos, we've got some simple but stunning poses you can experiment with in your photoshoot.
1. Fixing Hair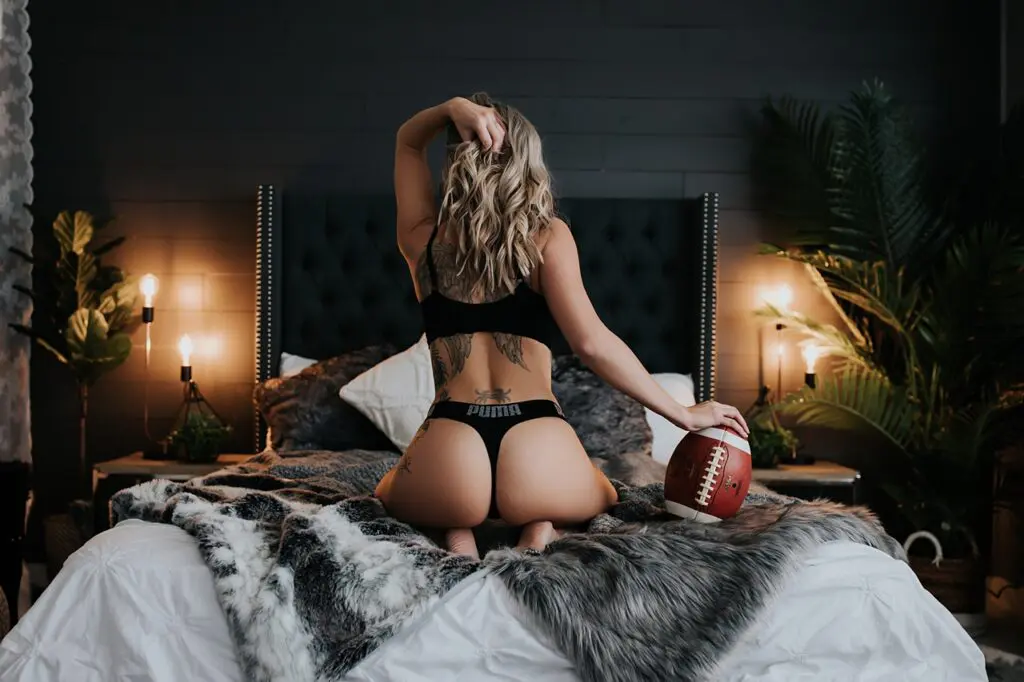 One of the simplest poses almost anyone can do. When photographed from the front or the back, this position looks good, especially if you have beautiful locks of hair. To make it more natural, raise both your arms as if you're styling your hair. Or, for best results, create an actual hairstyle. If necessary, you can stand in front of a mirror. You can use the fixing hair pose in a lying or sitting position too.
Apart from just lingerie, you can put on a flowy blouse or sweater, to make this position look fantastic. You'll get a cheeky peek of the stomach or behind and hips when you elevate your arms. When including bikini poses, it also looks fantastic outside or on a beach.
2. Peek-a-boo
This stunning boudoir pose gives your photo a sense of intrigue. One arm should be raised to directly cover one side of your face, while you lay on your back. Start by pulling the first arm into position with the other so that a straight line runs down the centre of your face. Although this boudoir posture looks great when seen from above, you may also try taking a side profile photo of it. This article is also ideal for those who are camera-shy.
3. The Stairs
A boudoir photoshoot isn't only limited to beds and chairs. You can even do them in weird places, including stairs. A straightforward staircase offers a wide variety of different boudoir poses. One possibility is to take the photo facing up while your subject or you are looking down from the top of the stairs. For a straightforward yet powerful addition to your boudoir photoshoot, recline the head so that it is resting on the hand. You can also recline and place your hands on your body or up on the stairwell.
4. From Behind
The shape of your body doesn't matter – a photo from behind is one of the best ways to define the beauty of the female form. This allows you to take pictures of yourself or your subject, whether in a seated or standing position. Place the model in the middle of a bed with their arms slightly outstretched if you want a sitting variation of this stance. The position will appear more natural as a result. When photographing your subject from behind, pay close attention to symmetry.
5. Chest Portrait 
Don't wanna show your face? No problem – you can still produce stunning boudoir photos. If you and your model prefer faceless boudoir photos, try this stance. You can add a certain layer of mystery to your visuals. This type of shoot doesn't necessarily require you to be undressed. Wear a dress or sweater with an off-the-shoulder neckline. A chic necklace can properly finish this kind of photo if you're interested in jewelry.
6. Legs In The Air
There are a few positions involving having your legs in the air. This pose can look playful yet sophisticated and alluring. For most women, they want to look long and lean in a photoshoot and they can achieve it by lying flat on their belly with both their legs up, hands towards the front and head slightly tilted. They can move around to find the best angle.
Another timeless position is having legs against the wall for your boudoir photography toolbox. Experiment by adjusting your legs to see what shapes and formations you can make. Strong shots can be made by standing with your legs straight up and crossed over one another, especially if you're wearing high heels. For a softer and aesthetic photo, place your bare feet in a relaxed manner on the wall.
7. The Wall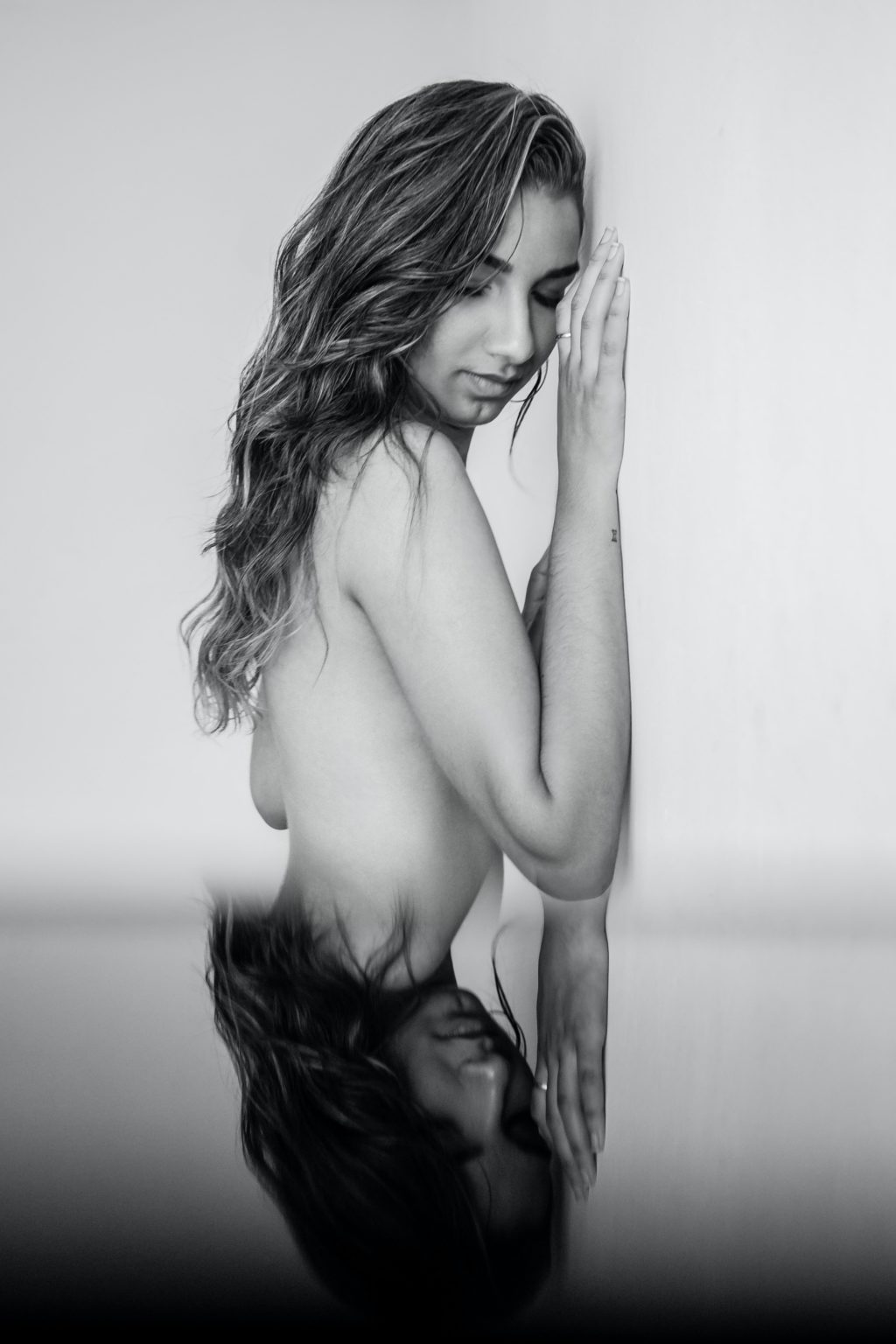 Another pose for non-photogenic. Even if you're camera shy, it needn't be a major problem. It can be visually appealing and pleasant to use shyness as a theme in a boudoir pose. Additionally, these stances will work much better for you if you are a shy and introverted person. This is a better approach than the more provocative boudoir poses.
To pose, simply look down and out rather than at the camera for a discreet and lovely boudoir photo. A sheet, a shirt, or a cushion are other options for covering oneself. This may appear quite endearing or even enigmatic.
8. Play With Your Bra
If you're going for a casual or natural vibe, this stance is ideal. It's wonderful to include a few photos that appear to be candid in your boudoir session. If you take this kind of picture while fiddling with your bra in front of the mirror, it will look even more alluring. Simple yet appealing.
9. Kneeling
Sideways, front or back, the kneeling position is sure to make boudoir photos more appealing. Try kneeling forward with your hips slightly lifted to give the impression that the female figure is lovely, healthy, and well-balanced. It is one of the best methods for forming an hourglass shape, and this technique produces a curvy but slim look.
Boudoir postures don't always have to be ostentatious or intimidating to be effective; simple poses can still be effective, especially for beginners. Kneel on a bed and look slightly away from the camera is an excellent place to start. You can ease into a boudoir photo shoot by striking this stance. Place your hands on your body, over your head, or on your chest to gradually define the basic stance.
10. Lying Back
A very convenient but triggering pose, and all you have to do is lie on your back. Any type of model, regardless of body shape, can benefit greatly from this incredibly seductive boudoir stance. Simply put, postures that emphasize lying back are attractive to the entire body. You can wear some lovely underwear, something less revealing or go commando!
While lying on your back is effortless, be sure to keep your chin raised towards the camera to avoid showing your double chin. There are a few variations to this laid back pose. You can try lying back with one leg crossed over, lying back with your face to the side, lying back with a hand grasping a wrist, or lying with back arched.
Here's another pose. Sort of lying, but not on your back. Basically, you lie on your side and hug your torso. There's no face shown, which is great for first timers, and it defines the curves of a woman's back. Definitely a must-try pose!
11. Using Furniture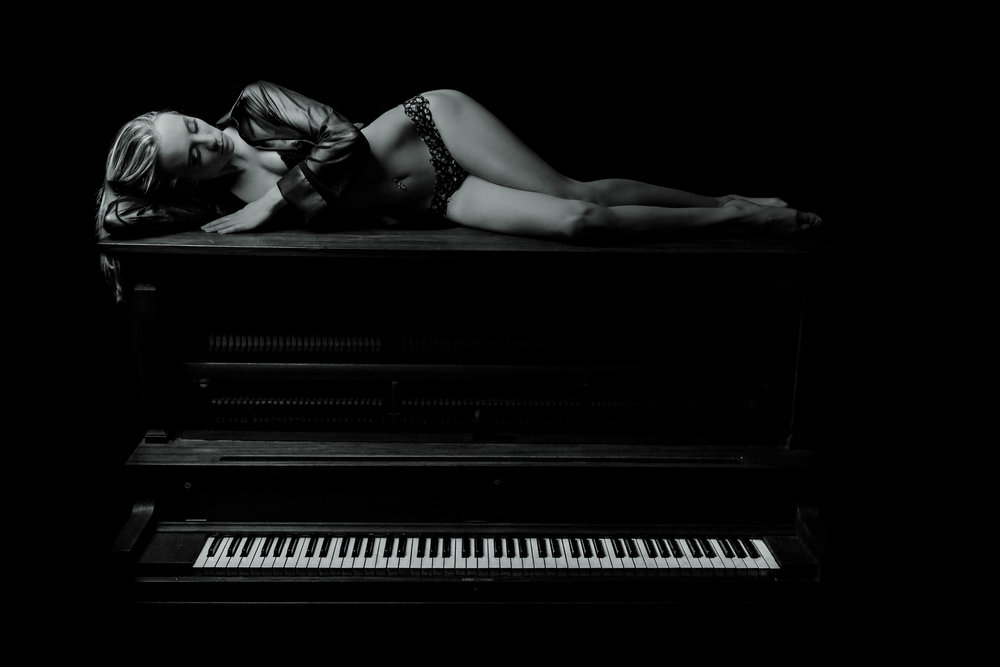 If stairs made it to the list, then other objects can too! Your bed isn't the only piece of prop for a boudoir photoshoot. You can have fun experimenting with furniture like sofas, chairs and even a piano. You can lie sideways or put one leg out straight and the other bent to around knee level while you're on a flat surface. If you're using a chest drawer, slightly pull out one of the drawers so that you can rest the foot of the bent leg on them.
If your photoshoot includes a sofa or couch, you can create a curve along the hips and back by supporting the upper body on the furniture's arm. Or, sit on the sofa with your legs stretched out. This enables you to acquire a good angle on your body, as well as the entire pose in the frame. If you have a bench or even a bathroom sink, you can strike a pose by perching or leaning on it. Place your hands on the bench or sink and slightly lean back with your legs slightly stretched out.
More on poses? Read this:
https://lipstiq.com/lifestyle/202236/7-poses-for-the-non-photogenic-cause-nothing-is-imposeable/
https://lipstiq.com/body-care/193345/the-pose-abilities-are-endless-poses-for-plus-sized-peeps/