First-time sex can elicit a range of emotions, from anxiety to excitement and everything in between. And even if you're aware of what to expect, many aspects of your sexual debut may still feel mysterious. For first-timers, sex might sound exciting, but can turn out to be frustrating and frightening if one doesn't now the nuts and bolts of it. But hang in there, we've got good news for you.
Just like a starter pack for school, we've got a starter pack for sex. When you know the essentials, having sex for the first time isn't as frightening as you may think. For all the first-timers out there, we've got some safety precautions and simple tips to make your first sex experience smooth and memorable.
Check in with yourself
'Are you ready for it?'. The most crucial question you should ask yourself before jumping into sex is what your motives and expectations are. Don't go for sex just because you're pressured into it by an insistent boyfriend or an experienced girlfriend. Make sure you are at ease with the concept and very certain it's something you want to do at the time. And know that it's okay if you aren't prepared for it. Sex is not like diving into the water without a swimsuit. Just take your time and just act when you are ready.
The partner
Unless you're looking for a one night stand, you might wanna check on your partner. Of course, for first timers, it's better to skip doing it with someone you barely know. Some may advise engaging in sexual activity with a person you don't care or barely know about; doing so will render the experience somewhat pointless and make it simpler to forget. I'd suggest the exact opposite.
Pretty sure you don't want some stranger running their fingers over your body, right? Who you allow to touch your body is really important, thus it shouldn't just be anyone. So, it's best you have sex with someone who trusts and understands you. Also, if it is your first time getting on with sex, it's crucial to inform your partner that you are sharing this first experience with them, so they can go cautiously. It's best to let your partner know if you have any worries, especially if he seems like an empathetic guy.
Get familiar with the body parts
Trust me, you don't want to freak out seeing what certain body parts can do. First time sex isn't always comfortable, so you may wonder what you should do to make it a comfortable experience. Simple – get familiar with your own body first. It will involve getting your hands a little dirty, but you'll feel more assured afterward. Many women and girls enter what they believe to be readiness without having any idea of what they like and appreciate, and they end up putting on a freak show. One way to know your own body is by masturbating or practicing with sex toys. Keep in mind to move slowly, and start with what makes you happy.
Besides knowing your own body, you might wanna get to know the male parts a little. Pretty sure you don't wanna be surprised by a standing wiener and go crazy! For this, you can do a little read up on the Internet. This will help you know what to expect for first-time sex. If you're crazy enough, you can have your partner do a little P demo!
Safety measures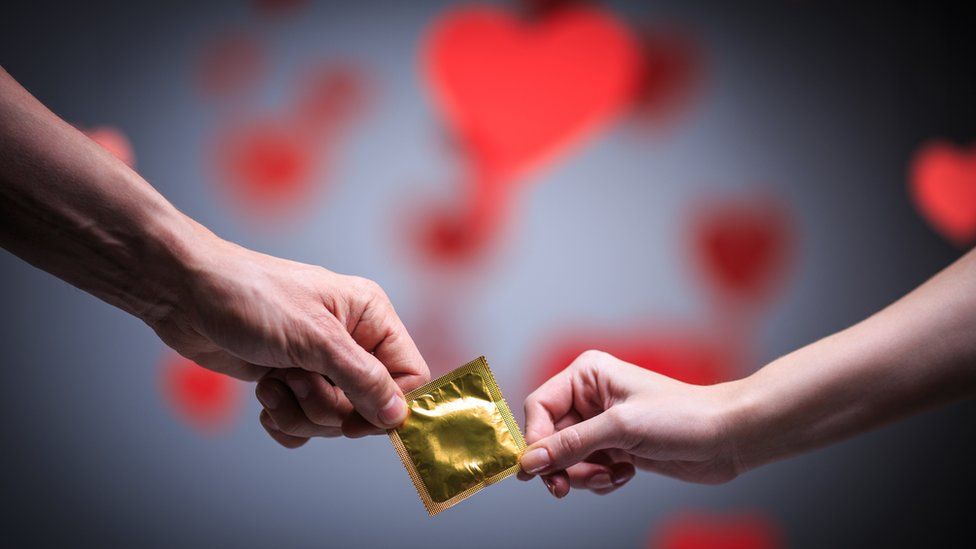 A very, very important thing. If you don't wanna end up with STDs or getting pregnant, be sure you get this shit straight. Even if it's your first time, you're not immune to STDs or even pregnancy. I assure you, both are terrifying stuff. If you don't know much about STDs, do read about them and how they are spread. You may have skipped this part during sex education, but it's crucial that you face them now.
A safer bet here is to get condoms and I definitely recommend this for first timers (duh, it's your first time doing it!). Insist on getting protection in advance, such as condoms, which should shield you from any disease. You can also consider being tested beforehand as well, so both you and your partner can feel more at ease getting into bed even if there isn't a condom. Another safe bet is checking out birth control pills that can be taken daily or emergency contraceptives right after sex.
Delete unrealistic expectations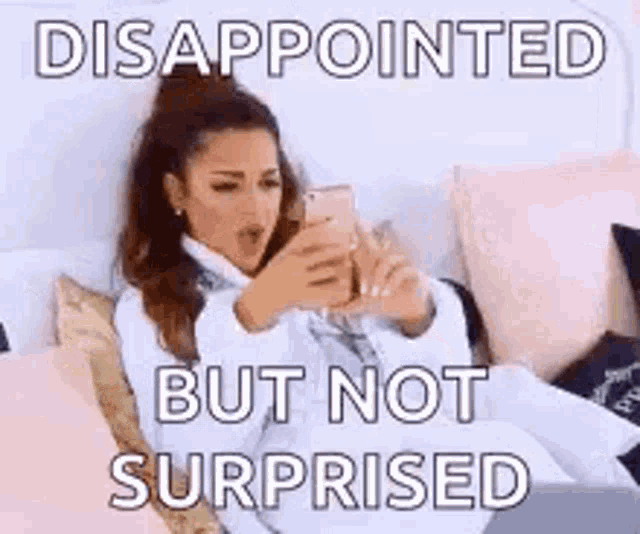 This isn't Fifty Shades of Grey, okay. Movies, even porn videos, can't accurately convey how you'll feel, especially if it's your first time having sex. Many people exaggerate their first-time experiences, while others would rather not talk about how awkward and uncomfortable it was. Hence, you need to stop listening to those voices, that's the key.
If it's your first time having sex, don't expect it to be as fantastic as you think it will be. It'll be a little sloppy or awkward at first, but it'll get better once you're familiar with the whole sex thing. Forget perfection and just put greater emphasis on enjoying yourself and savouring the moment as long as you can.
Not everyone bleeds
A common misconception we've been hearing for ages is that you bleed after your first time. There is a high value placed on a girl's "virginity," and the most common way that people believe they can tell if a female is a virgin is by seeing whether she bleeds during her first sexual encounter. MYTH! Every woman does not bleed the first time. The hymen, a soft tissue present at the mouth of the vagina, can easily tear even while doing normal activities such as cycling, running and exercising. Hence, stop linking blood to virginity. If there's any doubt about virginity, clear them before having sex.
Take it slow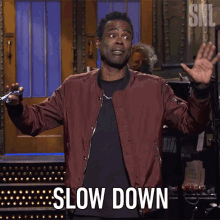 Sex isn't a marathon. It should be savoured all the way. Although you might consider "getting it over with," your first experience should always memorable. Therefore, it is best to move slowly rather than hurriedly; each kiss, touch, stroke, or rub should be appreciated. You would feel more prepared and willing to have sex with your lover because your mind and body would ease into the process that way. Rushing sex is not something you'll want to do cause' it's not worth it.
Also, be sure to hint to your partner that he is moving too quickly; the slower he moves, the better. Feel free to move faster and incorporate various positions and talents after the two of you have established a rhythm.
Dressing up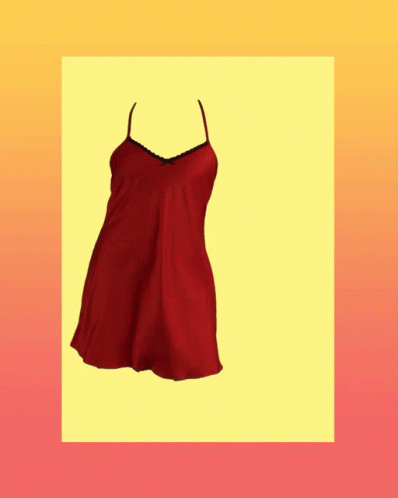 Whether it's your wedding night or the first time you have sex with a new partner, there is an art to dressing for sex. If you have even the slightest suspicion that this is the night you commit to your new relationship, it's crucial to dress appropriately. Honestly, first time sex can be really awkward, and if you get caught in your dress, have to cover up your spanx, twist up your shirt, and etc, it just gets more awkward. Dealing with distracting apparel should be the last thing on your mind while you're in a rush.
So what should you wear? You don't have to get all kinky with your outfit. Choose something that makes you feel confident and desirable, and something that makes you comfortable instead. You can get a pair of basic underwear and simple lingerie for starters. Whether they would match or not is unimportant. It's not like you're there to for an outfit competition. You can also opt for loose tees, shorts or a nightgown. Ditch tight clothing and shapewears as they'll make your clothes harder to remove.
Foreplay
Don't just jump to the act. The most crucial aspect for first time sex is foreplay – so enjoy yourself while you're doing it. Foreplay is meant for arousal and it can vary from touching to kissing and even dirty talk. Take this time to experiment with your boundaries and see what your partner likes. Also, don't forget to let him know what you like; this will not only aid him along the way, but will also put him in a good mood. On a side note, if this is the first time you two have had sex, there's a chance he might ejaculate during foreplay. If that happens, just take a break and try again; don't feel awful or make him feel guilty.
Have a good sense of humor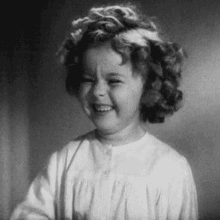 Humor is the new sexy. Sex isn't always hot and steamy – sometimes, it goes a little further. Sexual union between two (or more) persons is thrilling, exhilarating, joyful, and occasionally… hilarious. The whole idea of sex, besides the magic, is fun. Think about it; sweaty bodies working together for sexual gratification, figuring out limbs, holes, toys, and attachments so that they can fit together, queefing and a soft wiener. All these are somewhat hilarious at times.
However, that is really fine. You're not required to maintain your composure at all times. When something amusing occurs, it's acceptable to chuckle a bit. And if it's your first time, laughter can help make the embarrassing moment less awkward. Just be sure you don't carry on with hysterical laughter. You definitely don't wanna scare the shit outta your partner.
No phones please
Humans will probably always touch each other while unclothed, and will almost likely always touch their phones. I know I said make it memorable, but that doesn't mean you need to record it. Like, seriously, who even does that?! Sex is a moment of intimacy. So do yourself a favour and keep those phones away. You can still bring your phones into the bedroom, but set some ground rules like only use the phone if there's an emergency call or something. Also, it's super weird and not to mention gross, to record or take snaps while having sex. Long time lovers? Probably okay. But first timer? Big NO!
Lubes are the key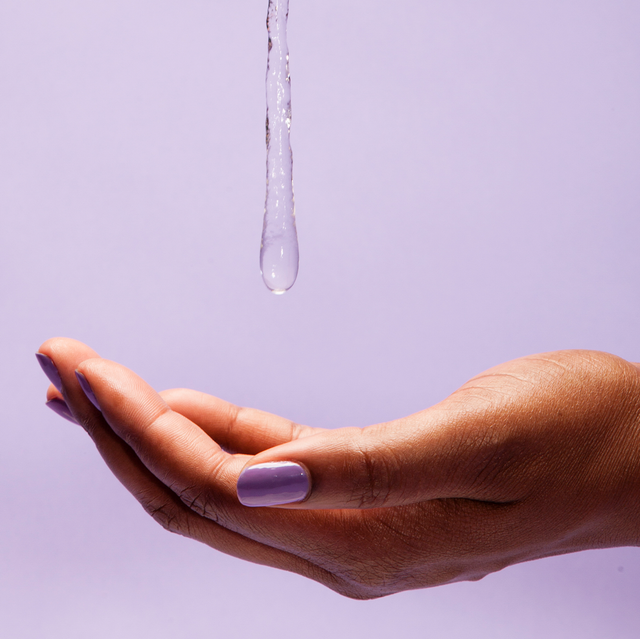 Sex isn't always a slip-and-slide thing. For first timers, you might wanna get some handy tools, just in case. There are a few necessary goods to purchase before engaging in penetrative sex for the first time and lube has shown to be pretty beneficial. For first time sex, you might not be as present in the moment as you should be because of your anxiousness, high hopes, and nervousness. If penetration occurs when the vagina is dry, this could cause pain. So, lube helps Miss V if she's having trouble getting moist.
And if you do get wet down there naturally, it's still a good idea to use lube. The same applies when using a sex toy or the penis, which results in significantly less pain and more pleasure for you.
Explore other options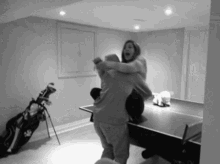 Sex doesn't mean P meets V. You can look for alternative choices without using your V-card, depending on what you feel comfortable with. You can try other stuff sex stuff like anal penetration, handjobs, fingering, and oral stimulation. It's crucial to choose the right variant, whether it's one, two, or all of them. But keep in mind that other types of sex could still be dangerous; fingering, oral sex, and more could put you at risk for STDs.
Orgasm isn't the goal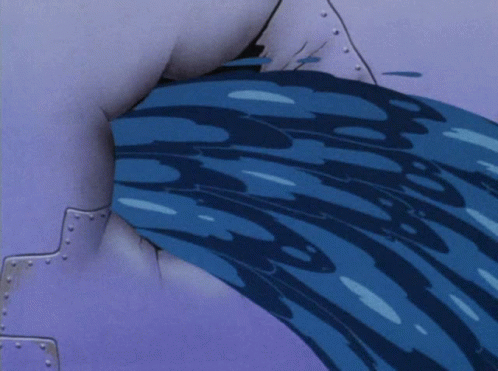 If you think orgasm is the ultimate goal of sex, please delete that shit from your mind. Most people, especially first timers, occasionally worry about their ability to orgasm and make their partner orgasm. An orgasm happens when you are highly stimulated and is mostly likely to occur when you're in a comfortable state, with lots of foreplay, and conversation. But if neither you nor your partner experiences an orgasm immediately or at all, don't worry. Learning what works for you and your partner takes time. Even when it doesn't cause them to climax, both men and women can still enjoy sex.
More on sex? Read this: