Listen up, fellow heist crew members! Do you have what it takes to pull off the ultimate heist after binge-watching the full six-episode run of Money Heist Korea: Joint Economic Area, last weekend? It's not as simple as you might think after seeing the show! But if you have the courage and tenacity to do it, now is your chance!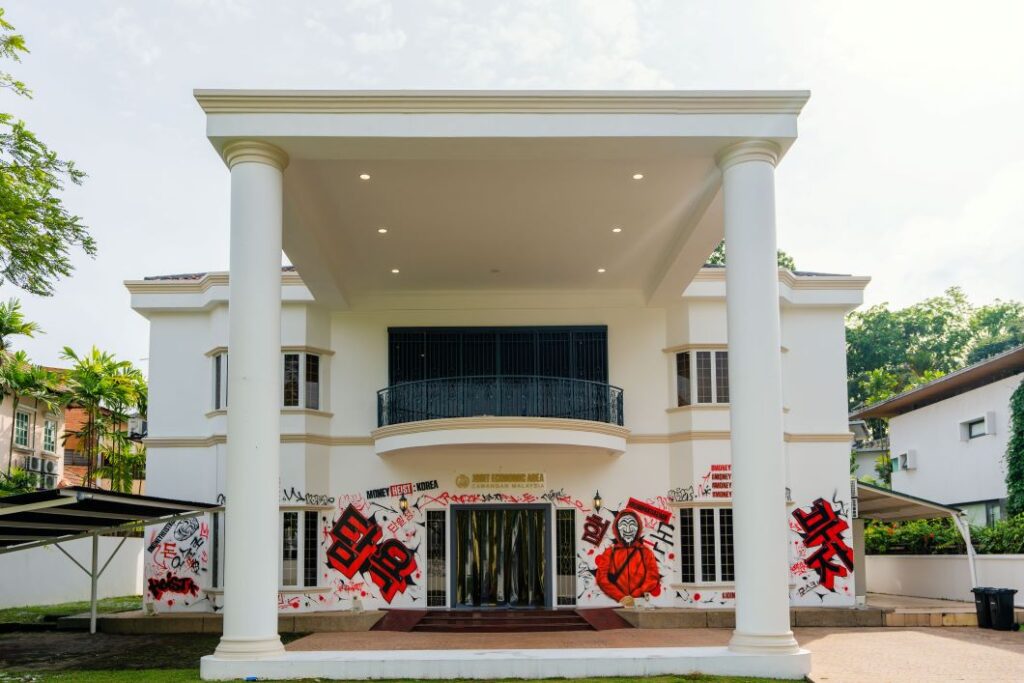 From now to July 10th, you have a once-in-a-lifetime opportunity to participate in a heist at the Joint Economic Area's (JEA) – Cawangan Malaysia to experience the thrill of pulling off the ultimate heist, right here in Kuala Lumpur. No audition is needed, as this heist is not for the faint of heart!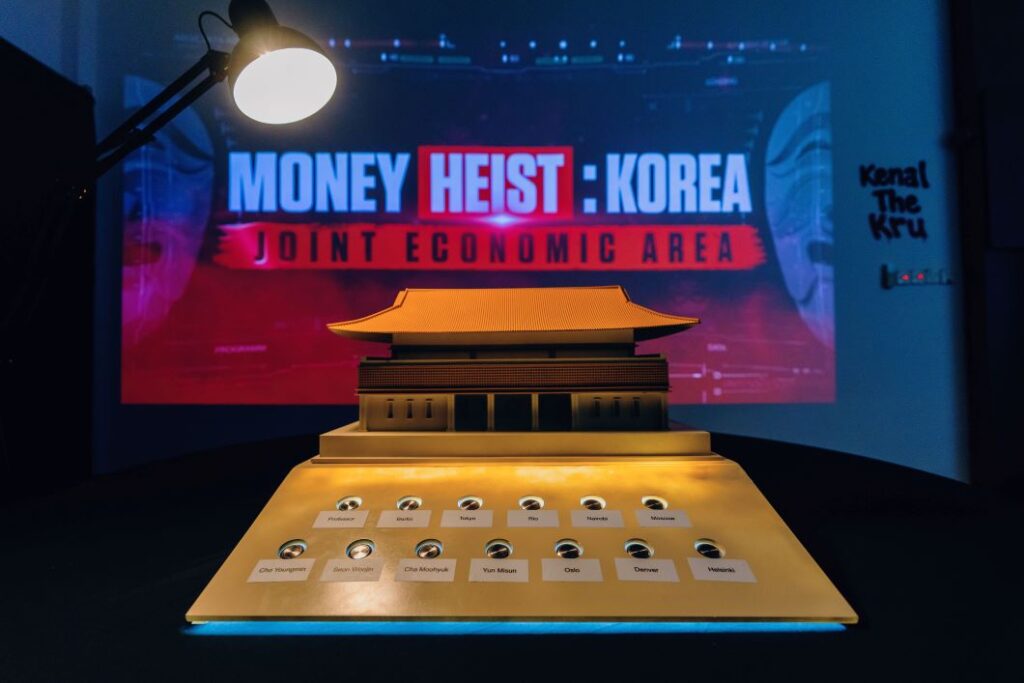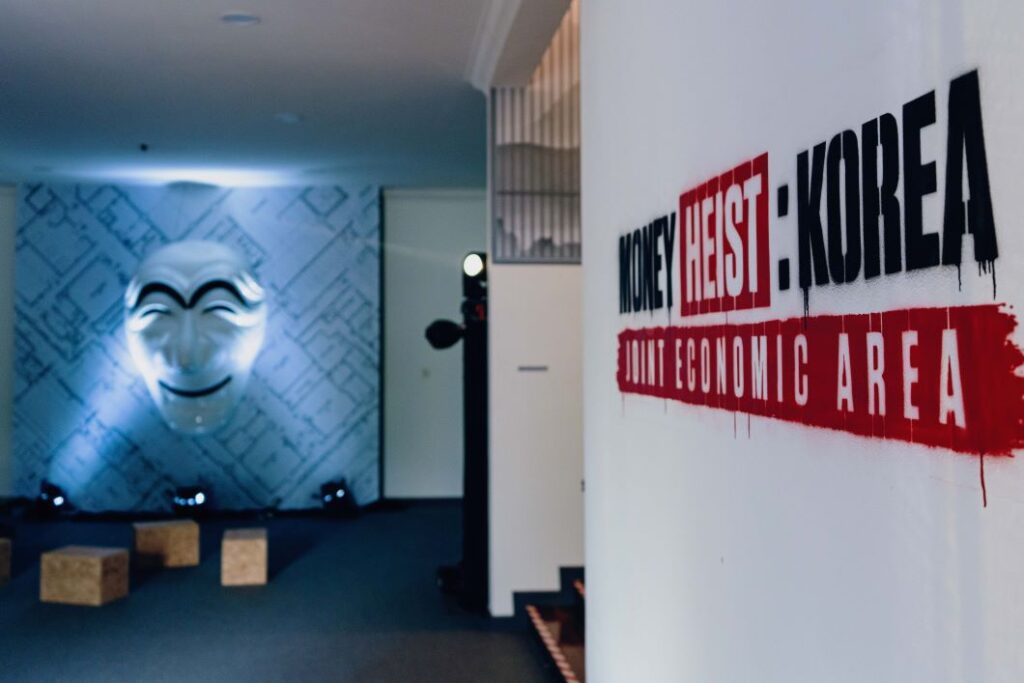 Upon arriving, you'll be greeted by a gigantic sculpture of the Hahoe mask worn by the criminals of Money Heist: Korea – Joint Economic Area in the foyer. After acquiring your own red suit and a hahoe mask – which you can steal (bring back home) – the mastermind himself, Professor, will commence a Heist 101 to fill you in on The Plan to successfully conduct your heist.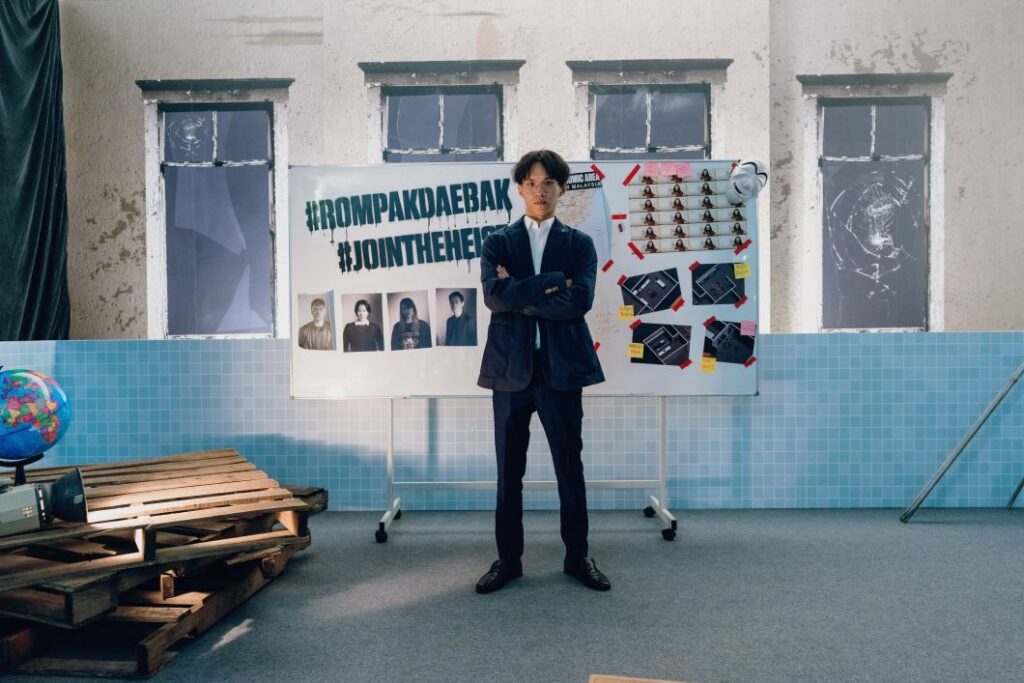 Once you head upstairs, the only way out is to finish the heist! Embark on a treasure hunt in Tokyo's room, hack your way into the JEA's computers in Rio's room, and sharpen your observation skills in Nairobi's money-printing room.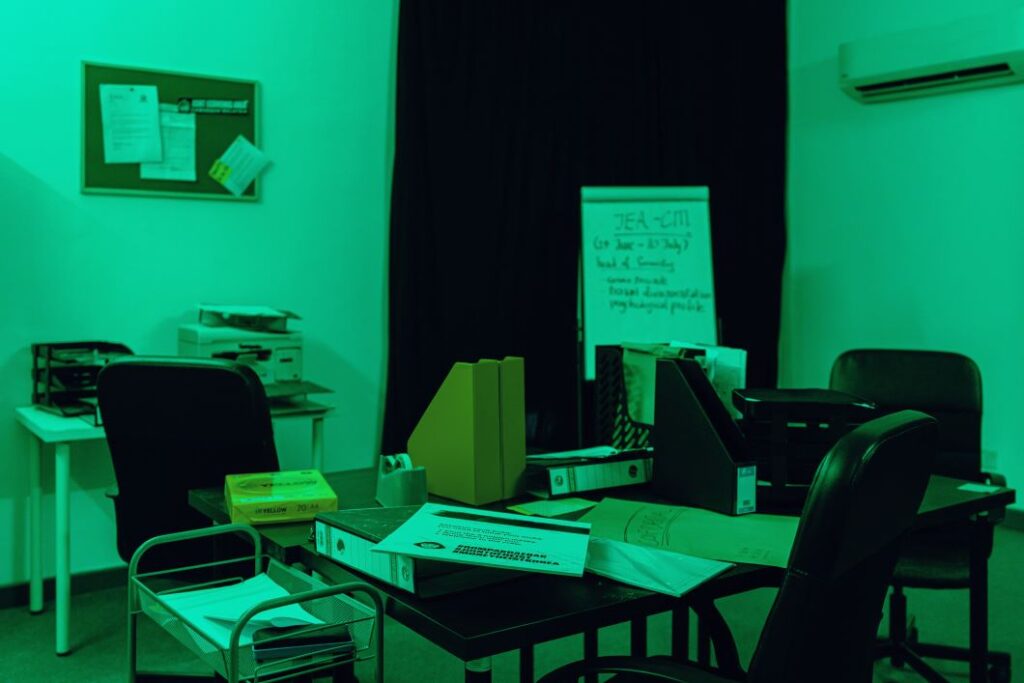 Tokyo's Room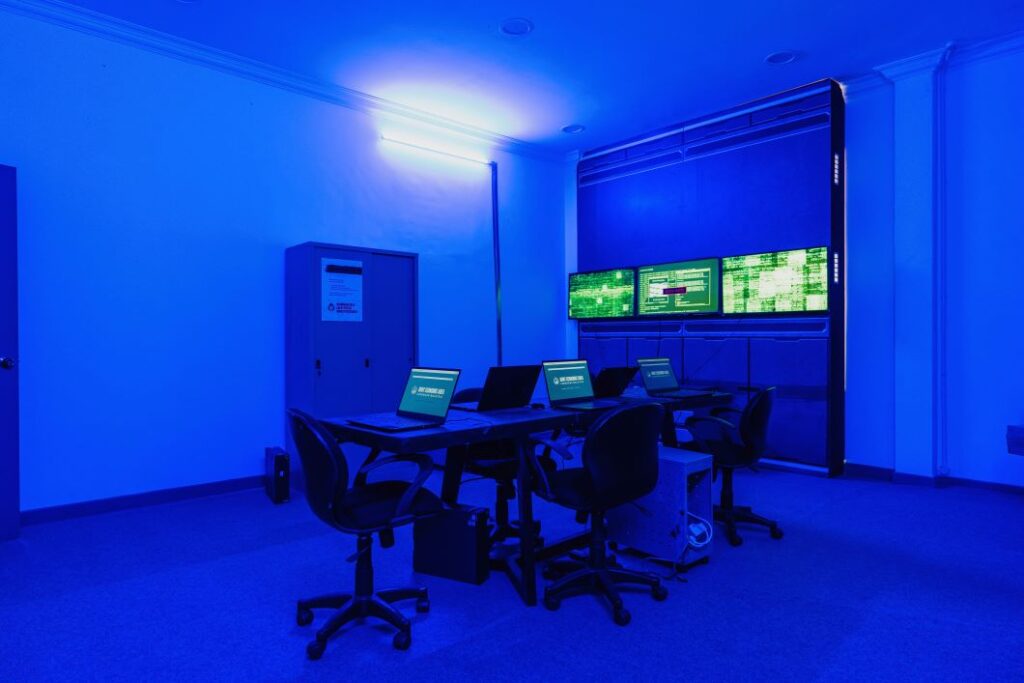 Rio's Room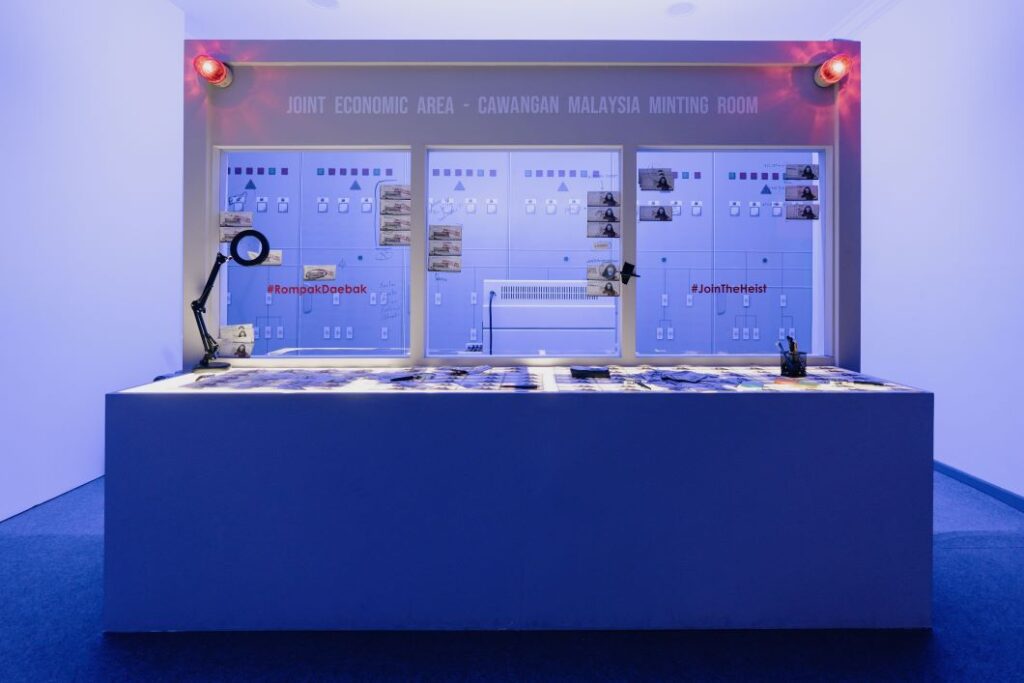 Nairobi's Room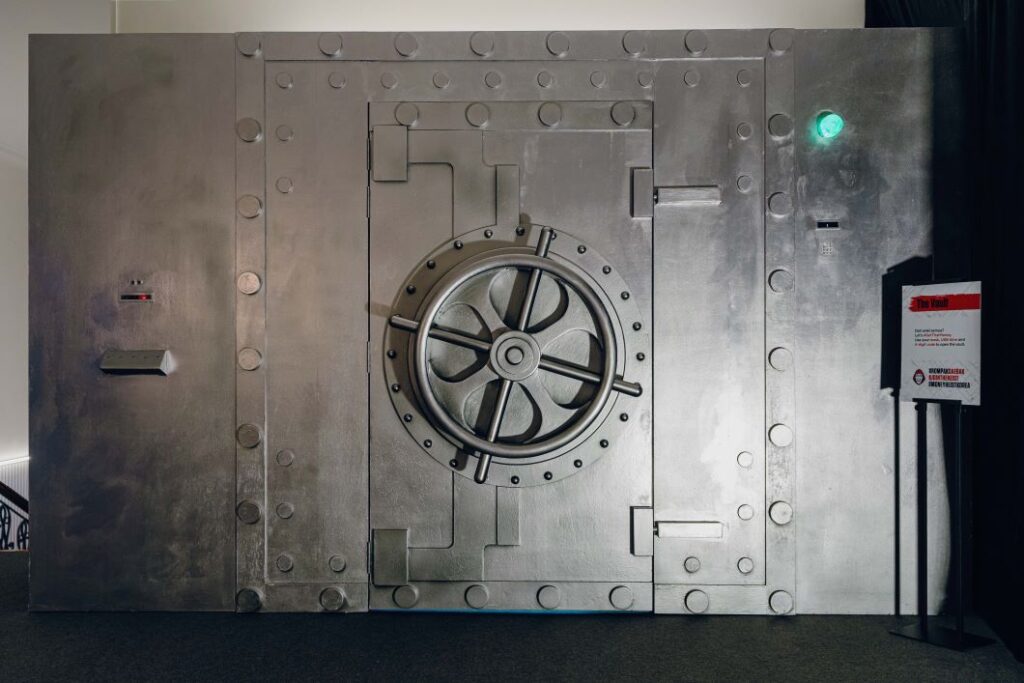 The Vault
Remember, crew – keep hold of all the clues you find in each room to uncover the treasure that awaits you in the vault, as you will need them to unlock it to get the sweet smelling cold, hard cash!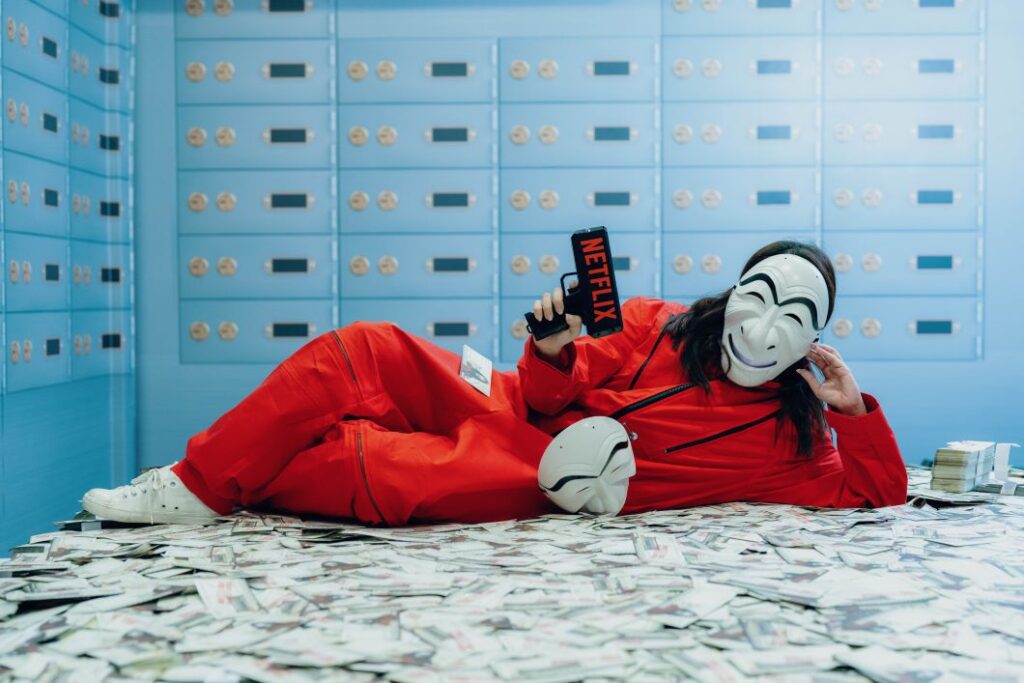 Do you think you've got what it takes, recruits? If so, RSVP on their website right now to sign up for the heist of a lifetime! Good luck – you're going to need it!
Joint Economic Area's (JEA) – Cawangan Malaysia operates daily on weekdays (from 6pm to 10pm) and weekends (10am to 10pm)
Watch Lipstiq pull off a heist of our own!
More on all things fun? Read these: