When it comes to modest fashion, hijabis are sometimes limited to a certain style of clothing due to their abiding by Islamic regulations. But, as time progresses and modest fashion continues to evolve, hijabis are branching out and experimenting with different styles and fashion aesthetics that suit their personalities and how they wish to express themselves.
Whether it be the 90's grunge aesthetic, dark academia, maximalism or even cottagecore, you'd see hijabis rocking these fashion aesthetics like nobody's business. Fashion is undoubtedly boundless, and there should be no limitations on how one should express oneself, nor should there be only one style that hijabis should wear. As long as we adhere to Islamic guidelines and rules, our fashion options are considerably broader than you may think – and these hijababes are showing exactly how it's done!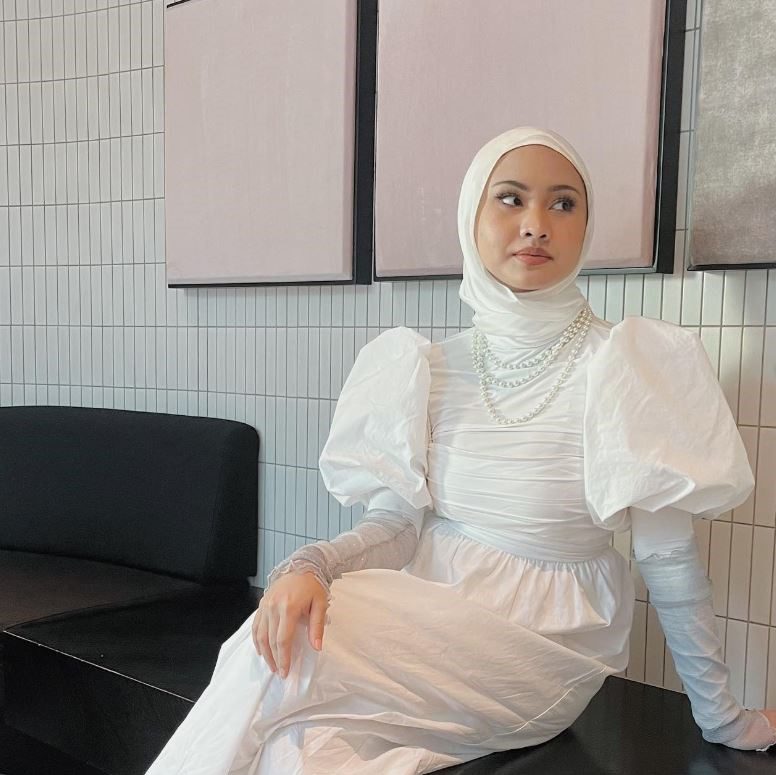 Arissa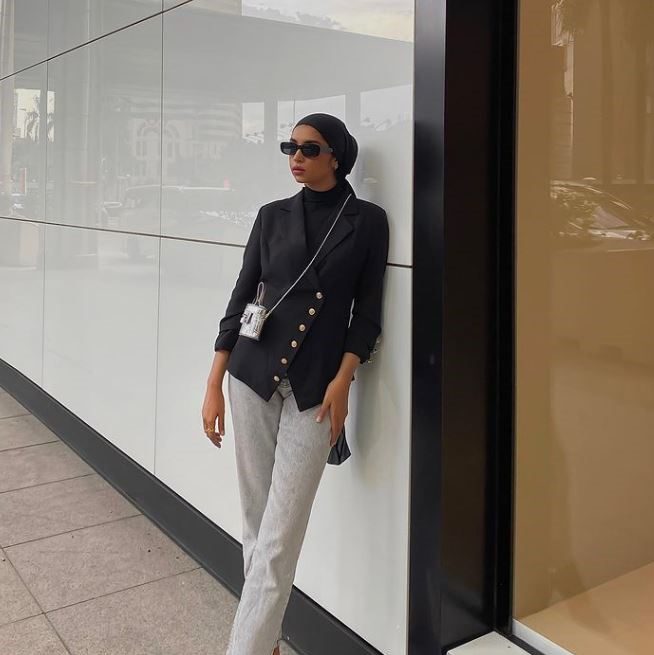 Dolly Dalilah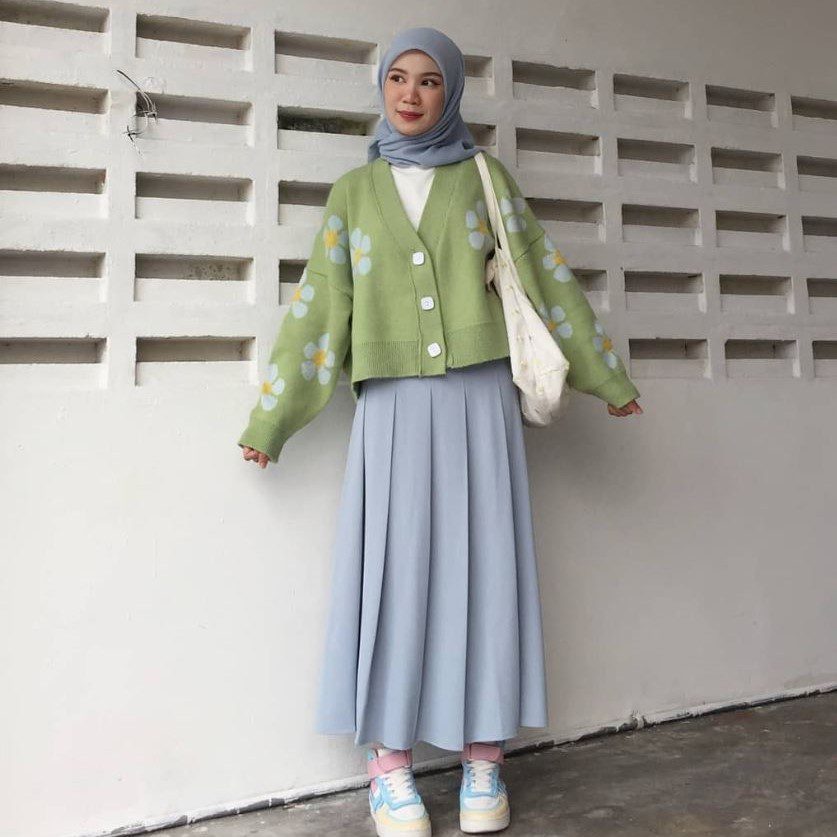 Bibi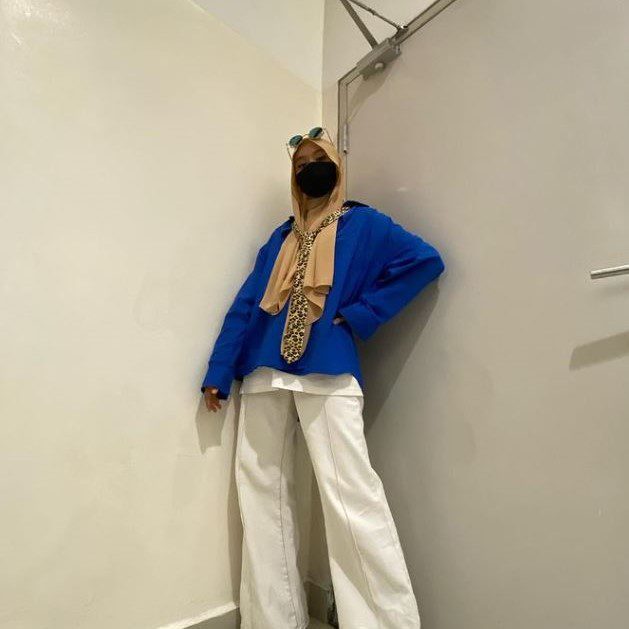 Qhouirunnisa
Arissa, Dolly Dalilah, Bibi, and Qhouirunnisa are amongst local fashion influencers who certainly know how to work the scarf with their amazing and stunning aesthetics. These fashion-forward hijababes have limitless fashion sense and are visionaries, experimenting with many styles, and becoming a reference for other hijababes to follow suit and feel confident in their way of dressing.
From the Parisian style to turning into your favorite anime character, these ladies will help you boost your fashion game A.S.A.P!
Arissa
Known as ArissaTheGreat on TikTok, this beauty serves the most versatile fashion aesthetics of them all, not shying away from experimenting with different styles and looks. One minute she's donning all white, serving purity and innocence, with a beautiful long and flowing dress – and the next, she's modelling an all black ensemble, giving grunge and attitude for the girlies.
Her aesthetics continue to change from time to time – going from grunge to girly and everything in between. There's no stopping Arissa from strutting the street in style. We love a versatile queen!
Dolly Dalilah 
If you're aiming to find inspiration for a look that's more classic and timeless with a contemporary twist, look no further than Dolly Dalilah!
Her immaculate style has flair and grace like no other, featuring the chicest garments ever. This hijababe elevates a boring top like a boss and is not afraid to play with a pop of a few colours here and there.
What boosts her style game even more is the way she dons her hijab. A turban, worn and styled with such finesse that it frames her face beautifully. She's a style icon worth following if you wish to go for a chic and sophisticated look.
Bibi
For the lover of all things pastel, you might want to give Bibi a follow to discover pastel pieces of your dreams. Known for her immaculate closet, this pastel princess dons the most fabulous and prettiest clothes, with the widest colour spectrum imaginable. Her style can be considered as cute and flirty, but she also doesn't mess around in dabbling with different aesthetics as well.
Bibi also has a TikTok account in which she shares how to style outfits for different occasions, such as an outing with your bestie, or a date night with your beau. You'd be amazed at how well she dresses, and her keen eye for modest fashion.
Qhouirunnisa
It's no secret that cosplaying can burn a hole through your wallet, which is why Qhouirunnisa is showing her followers how to dress as your favorite anime character using everyday clothes!
Granted, most of her outfits are only inspired by anime characters' costumes and are not direct copies. However, the way she incorporates normal, mundane clothes and turns them into garments that closely resemble anime characters' fits is extremely commendable. It just proves that she has an eye for fashion, even if it's surrounding fictional characters.
And don't let her playing dress-up fool you – she has sick football skillz! A fashion icon with killer football moves – what more do you wish for from Qhouirunnisa?
More on fashion for hijababes? Read these: 
Hijabi Hacks To Up Your Fashion Game So You Can (Modestly) Slay The Street In Style!