For us hijabis, the struggle can be too real when we go out shopping. Either the clothes are getting tinier, or some parts of the clothes are "missing". Sometimes, we want to hop on a trend too, but more often than not, these trendy clothes don't fit within our Islamic practices.
So, we are left with clothes that are less desirable and utterly unfashionable. As a hijabi myself, I truly understand how hard it is in finding clothes that not only fit perfectly, but also follow the practices of our religion. Plus, we want to be stylish and chic when we walk down the street – as if the world is our runway.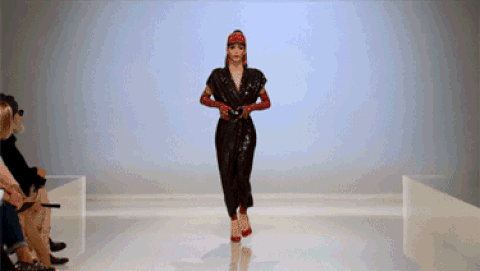 Well, your trials and tribulations in styling your clothes may end here, as I am about to give you some tips on how to rock Haram clothes and turn them Halal. The trick in incorporating these "haram" garments into your "halal" fits is layering, which is a challenge, considering we live in a sweltering hot country.
However, once you've mastered the art of layering by following these tips, your shopping picks will be endless!
Innerwear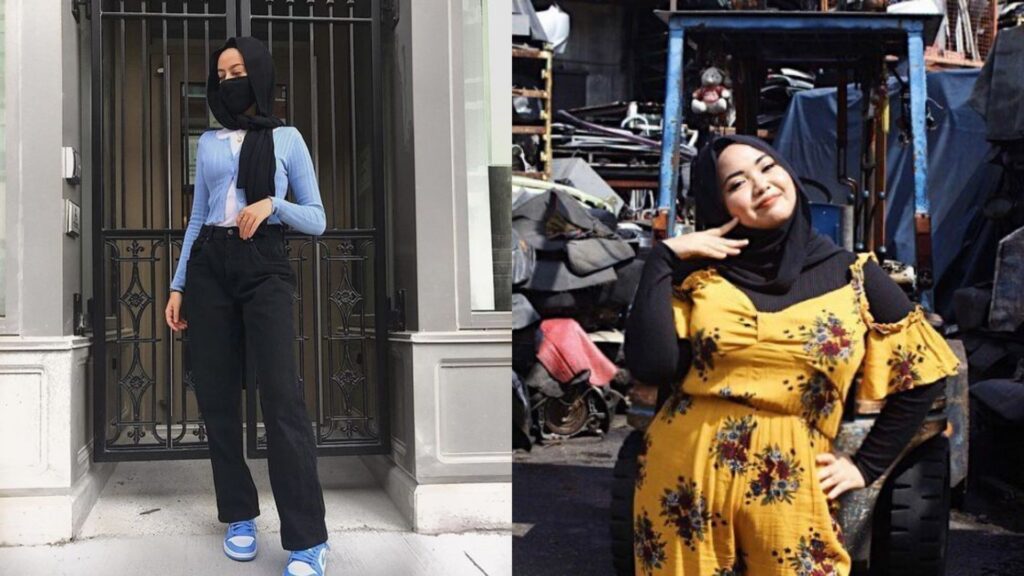 The most crucial garments in our wardrobe and essentially our life-savers. It's no secret that some clothes can be a tad bit sheer for our liking, so opting for innerwear would be the best solution. Innerwear can also be worn under clothes like crop tops or jumpsuits as per the pictures above. There is no shortage of clothes that you can wear daily if you have innerwear. If you're afraid of being too hot (no pun intended) with your ensemble, try Uniqlo's Airism for comfort and breathable innerwear.
Tights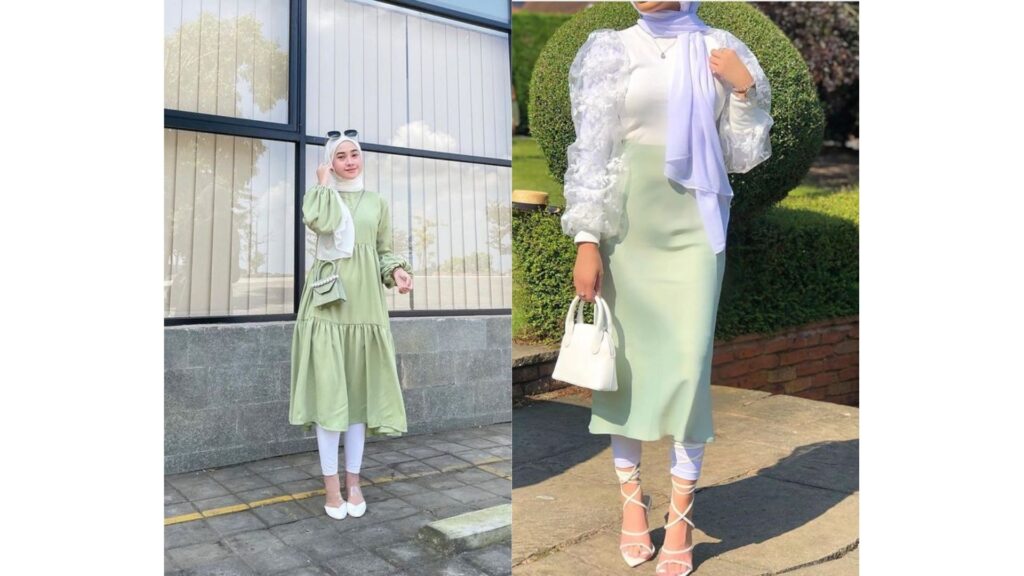 Dresses or skirts that are too short to wear? Definitely go for tights! It's convenient for when you want to rock a cute dress or a simple pencil skirt. Uniqlo also offers leggings that are not too constricting and provide the comfort you would need for when you're out and about.
Outerwear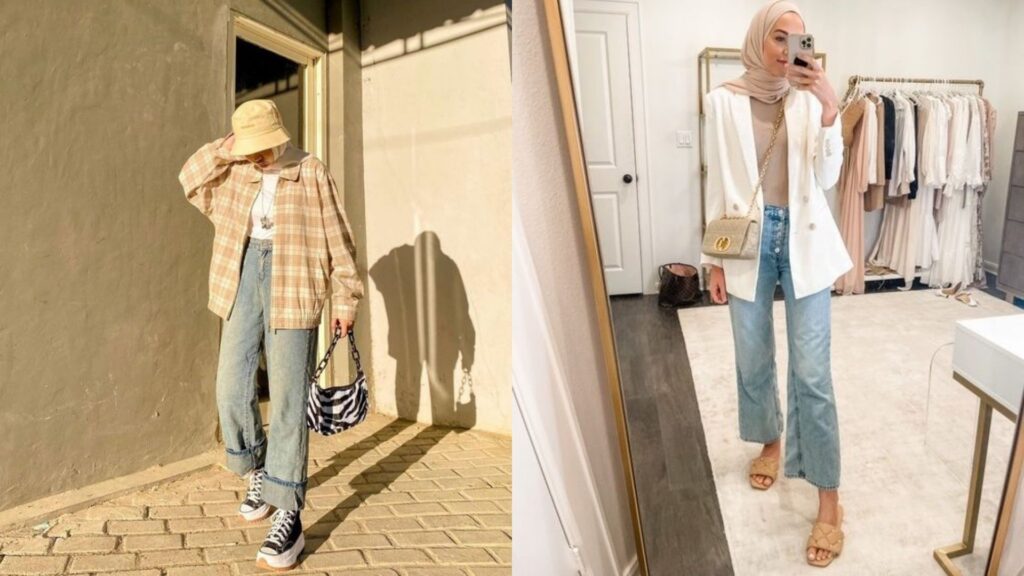 Also considered to be essential for when hijabis want to look extra stylish. As I've mentioned before, the key to looking chic is layering. Layering your clothes with outerwear provides the needed texture and/or color to make your outfit have more of your personality. Plus, enduring being hot for the day would be worth it if you get to look sophisticated and stylish for the day.
Maxi Skirts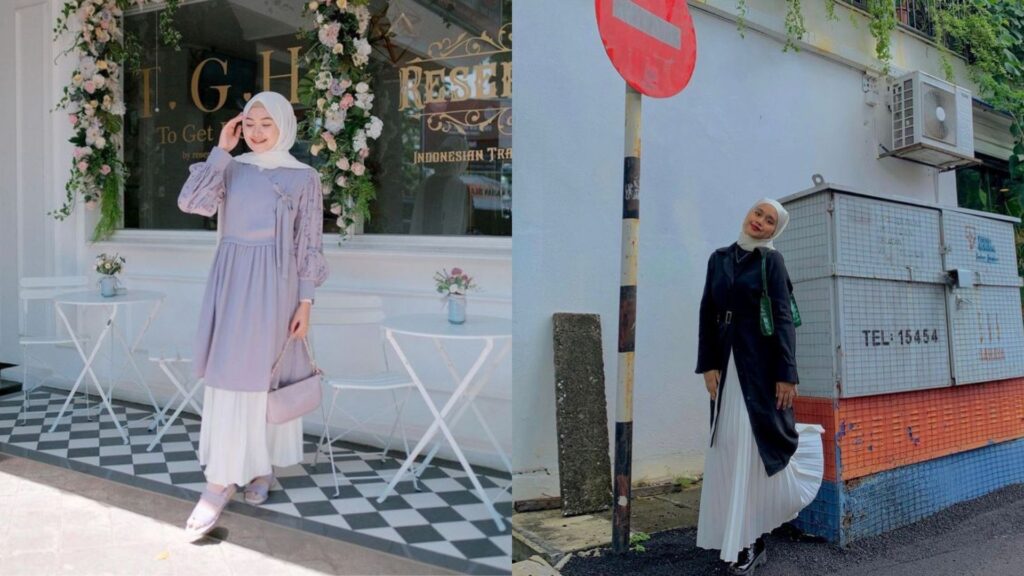 Shorter dresses are super adorable and timeless, but hijabis usually avoid purchasing them because of difficulties in styling. However, an ongoing trend for the past few months to make your dresses more poppin' is to layer with a pleated skirt (or any skirt of your choice) underneath. By doing so, this will give your outfit a lot more texture and also turn your shorter dress into a one-of-a-kind maxi dress!
More hijabi fashion tips? Read here: 
Get Your Head Around These 3 Affordable, Fuss-free Local Hijab Brands! Like, NOW!