Our favourite past time – besides sleeping – is shopping. It's just an all-out therapeutic indulgence and we get new clothes to flaunt on our social media accounts. However, sometimes, we just wanna chill and hang out at our homes. The idea of going out just makes us want to sink further into our beds and let the blankets consume us.
This is even harder for us hijababes, because we don't really want to fuss around with our hijabs only to have to take them off in the fitting room. So, shopping online is the way to go!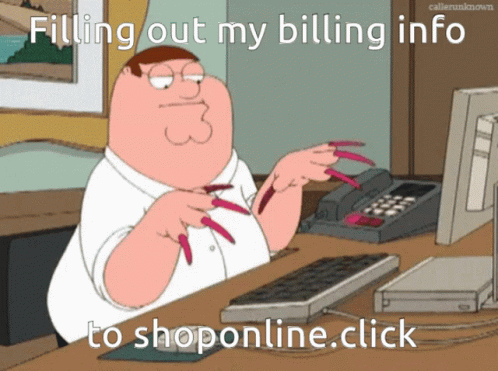 If you're looking to discover new fashion pieces that are muslimah-friendly, scroll through some of our favourite stores that are only available online!
Cala Qisya
Cala Qisya has opened three outlets – in Shah Alam, Perak and Johor Baru. Its designs are for muslimah who want to look stylish while retaining their modesty. Homewear, Ironless, Kaftan, and Comfortwear are among the current collections available on their website. These lines may be worn at any time and in any location, and they'll keep you comfy because the clothing don't constrain your movements. Cala Qisya's line is also size-inclusive, so my plus-size hijababies may shop to their hearts' content!
Click HERE to check out Cala Qisya's website.
Hers By BintWahab Boutique
The modest clothing collection of Hers By BintWahab contains everything – from hijabs to clothes for each occasion imaginable, including bridal gowns! They also have menswear, so you can buy a fashionable item for your beloved; as well as children's clothing – so you can give your daughter a lovely baju kurung. It has a wide range of sizes, and its dresses, such as baju kurung and jubah, are timeless and classics that can be worn to work or to an event.
If you're looking for bottoms that are easy, breezy and can make you feel beautiful, opt for their Yasmin Palazzo Pants or Yusri Pleated Skirt, both of which come in a variety of colours and can be worn with whatever top you have at home.
Click HERE to check out Hers By BintWahab Boutique's website.
Scarffeya
Scarffeya was established in 2014 with the purpose of delivering high-end muslimah clothing at affordable prices. The baju kurung from this brand are luxurious and available in a variety of textures and designs. Their casual wear consists mostly of blouses in a variety of colours and styles, all of which are made of Korean satin silk crepe, which feels exquisite against the skin.
https://www.instagram.com/p/CSG29XvlbNI/
The brand is currently holding a Moving Out Sale on their website, offering amazing discounts on some of their items, including blouses, baju kurung and even masks.
Click HERE to check out Scarffeya's website.
Bella Ammara
Bella Ammara offers tastefully-designed telekung, jubah, and wudhu-friendly clothing to ease consumer's struggle before performing their prayers. Their designs are meant for comfort – but feature a touch of flair, because no one, not even hijabis, wants to look bad on a good day. Bella Ammara has tops, baju kurung, telekung, jubah – you name it, they have it.
Some of their fashion pieces are currently on sale, like their baju kurung in the Batik Edition for only RM99.
Click HERE to check out Bella Ammara's website.
Zalia Basics
Minimalism has been all the rage in the fashion realm, and we can't let our hijabis not join in the trend. So, if you're looking for simple, yet sophisticated garments that are just all-out minimalistic, opt for Zalia Basics in Zalora. Monotonous styles are what we're looking for in 2022 and Zalia Basics offer its consumers the choice of fashion pieces that can be both a staple and a statement in their wardrobe. Since Zalia Basics is available in Zalora, your shopping experience will be a total breeze and in a matter of days, you'll be getting your new clothes from Zalia Basics.
Click HERE to check out Zalia Basics at Zalora.
More for our hijababes? Read these:
https://lipstiq.com/fashion/186921/its-shawl-right-trendy-hijab-wear-thats-fuss-free-and-requires-only-1-or-no-pin/
https://lipstiq.com/fashion/181773/get-your-head-around-these-3-affordable-fuss-free-local-hijab-brands-like-now/