So, you're delving into fashion core reading to amp up your personal style – and you wish to rock a Dark Academia aesthetic. Great taste you have there, my friend – but you don't know where to begin, huh? It's a pretty big leap if you're usual aesthetic doesn't revolve around darker colours.
However, we're here to help you assemble your new Dark Academia wardrobe – and you'll feel as if you're receiving your education at a vintage ivy league college. Before we begin, let's look at what Dark Academia is all about.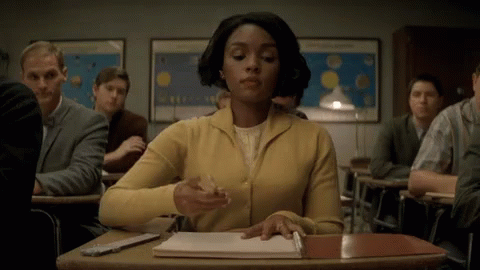 So, essentially, Dark Academia fashion is anchored in art, with sombre aesthetics and dark themes at its core. It also takes inspiration from classic literature, with more intimate and tragic overtones, mostly set during the Victorian era. Very much dark and gothic, but with a contemporary twist.
Wearing school-like garments with a vintage touch is also emphasized in Dark Academia. Think Hogwarts, but without the magic. Okay, that's a little dreary, but ultimately, that's what we want to achieve. It's an aesthetic that is largely in line with a private English school's dress code.
Now that we know what the gist of Dark Academia is, it's time to assemble!
Create a wardrobe capsule of fitted pants and pleated skirts, turtlenecks, plain blouses, and warm cardigans to look the part. These are all items that you should have in your wardrobe already. Also, deeper earth tones such as black, grey, green, brown, and so on should be used in this collection. Of course, a splash of colour, like white or red, would be good – but what we're after is that gloomy aspect that screams Dark Academia.
Once you have discovered the clothes that may be deemed Dark Academia, it's all about layering at this point. Of course, our weather does not exactly permit us to do that since it's scorching hot most of the time. But, it's worth the OOTD for the gram, right?
When layering, it's ideal to use a variety of textures and patterns to create your look. Layering a simple ribbed turtleneck with a dressy outerwear piece, like a plaid blazer, will not only enhance your style but also nail the Dark Academia vibe. Plus, tucking in all your tops in your trousers is a MUST FYI – to foreground your silhouette while also achieving that preppy school look.
Experiment with different colours, patterns and textures when layering your garments. You could add a coat for a Peaky Blinders feel, or go for a gentler version of this fashion core with a flowing white top and a pleated A-line skirt.
Of course, no outfit is complete without the right accessories. Make sure your purse is made of leather for an antique vibe, and finish your appearance with neckties, berets, or hair bows. For jewelry, opt for chunky rings only to decorate your fingers and dainty earrings for a subtle touch. If you're a bibliophile and feeling a little extra, have a book nestled underneath your arm and pair it with a cup of steaming hot coffee.
Follow darkacademiaclothes on Instagram to discover more Dark Academia inspos!
More on fashion? Read these: 
SARAH-TORIAL STYLE: The Beginner's Guide To Getting That Streetwear Baddie Aesthetic
Camo Or Solids: Up Your Fashion Style With These Military-Inspired Garments!