When it comes to sex and intimacy, seeking advice or even conversing about the topics are difficult. You could always turn to the Internet for help, but sometimes, all those resources on sexual health and wellness can be a little too confusing. And even if you were to ask married adults or your parents, I doubt they'd be able to help, because sex is not something we Asians openly talk about – and it's also a HUGE topic. If you're from a typical Malaysian family, good luck getting your answer!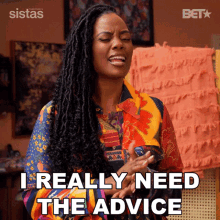 Still, you want to know more about sex and intimacy – but how? For legit sources, you should look up sex therapists – and a great way to find one would be on TikTok (of course!). Sex therapists can help with explaining everything from orgasms to improved ways to convey your needs in bed. The fact that many sex therapist TikTok producers have backgrounds in psychology, social work, gender studies and social justice make them solid authorities. These therapists generate content to educate people about their bodies and pleasure, to de-stigmatize kinks, and to emphasize the connection between sex and healing and communication.
Whether you're a parent who wants to focus on intimacy while raising a family, a single person who wants to satisfy yourself, or you just want to spice up your sex life, these TikTok sex therapists can be a fantastic place to start. Not to mention, they're FREE, so be sure to click the follow button!
1. @dremilyjamea
Emily Jamea grew up in a home where sex wasn't a taboo topic. Her father was an OB-GYN and both her parents taught her about her body and sexuality, assuring her she had nothing to be afraid of. Soon after, she became someone her friends turned to for sex advice and from there, she ventured into Psychology and Human Sexuality at the University of Texas. Emily Jamea, Ph.D., writes a wide range of both amusing and educational stuff, from sex advice for moms to how ADHD affects intimacy in relationships. Her films are excellent for sex advice at any stage of life and in any relationship. You'll have fun while remaining informed thanks to her usage of TikTok's trending sounds and video formats. She even has her own blog with lots of interesting topics on sex and intimacy.
2. @drkatebalestrieri
Kate Balestrieri, Psy.D., has a sizable following on Instagram and TikTok, with well over 100,000 followers, and for good reason: her experience as a licensed psychologist and a certified sex therapist shines through in each video she creates. Her expertise on psychology and healing allows her to deliver intelligent advice on sex and relationships. Her use of basic pictures and snippets from research papers aids viewers' understanding of each issue she addresses. Also, she is the CEO of Modern Intimacy, a platform for those who are having problems with their relationships, mental health, or sexuality.
3. @drcatalina
Look no further than Catalina Lawsin, Ph.D. for a neuroscientific look at sex and relationships. She is a master at understanding the purity of intimacy and connection, which is not just something desired for, but also a necessity for general health. Catalina's videos, as a seasoned psychologist and sex therapist, teach viewers how to respond to and communicate about sexual issues with their partners, with a special focus on "sexless relationships."
4. @thedrbatsheva
Bat Sheva Marcus's videos are an incredible resource in the area of sex therapy because of her significant education and experience, which includes a Ph.D. in human sexuality and a master's degree in social work. She de-stigmatizes the usage of sex toys in the bedroom and offers science-backed strategies to help you climax. Not just that, as the Clinical Director of Maze Women's Health, she deals with women from all walks of life.
5. @drjacphd
Dr. Jacqueline Sherman's content about having a healthy and joyful sex life is full of wit. While following some humorous TikTok trends, she urges people to try new things, like scheduling and initiating regular sex with partners. Not just that – this licensed psychologist, intimacy and relationship coach, and military spouse specializes in helping women who've experienced a miscarriage, to build their confidence and learn ways to have greater intimacy. You can also check out her Instagram page.
6. @drnikkisextherapist
Dr. Nikki is a certified psychologist with extensive experience in race, culture, sexuality, and organizational change. She works with individuals, couples, groups, and major companies. Her knowledge and experience will help you to maximize your abilities and achieve your goals in well being. In her TikToks, Nikki, Ph.D., provides a necessary perspective as a Black woman in sex therapy. Her videos are informative, engaging, and gently challenging for all women, as she reflects on certain preconceived notions. Her upbeat tone will motivate you to improve your intimate relationships and take control of your enjoyment. You can check out her blog, Instagram and website for more of Dr. Nikki.
7. @danydanverss
Dany, a sex therapist who focuses on mental health, is an excellent resource for learning about how communication and mental illness affect sex and intimacy. Dany's TikTok is full of videos about being secure in your sexuality. Whether you're in a relationship or single, you could turn to Dany for some quick advice. You can also find her on Instagram.
8. @thekinktherapist
Sara Rosen provides additional kink and sex work representation in the sex therapy realm, which is always needed. Sara's videos are clear and helpful, with the purpose of reducing shame and stigma associated with quirks and fetishes. Her videos show that kinks are more widespread than we might believe, and she also offers a safe space for sex workers, as well as advice on how to help them.
More on sex and intimacy? Read this: