I've always dreamed of visiting Disneyland. But that's not possible at the moment, thanks to Covid-19. And not only are the SOPs, frequent sanitizing and mask-wearing frustrating, the routine attempts to battle the quarantine blues by constantly visiting your kitchen and stress-cooking is yet another headache. One thing's for sure though, there's no Disneyland or Disney World for me any time soon. How sad!
But wait – even so, Disney has a treat that might just lift the grey skies (hint: its ooey gooey and cheesy).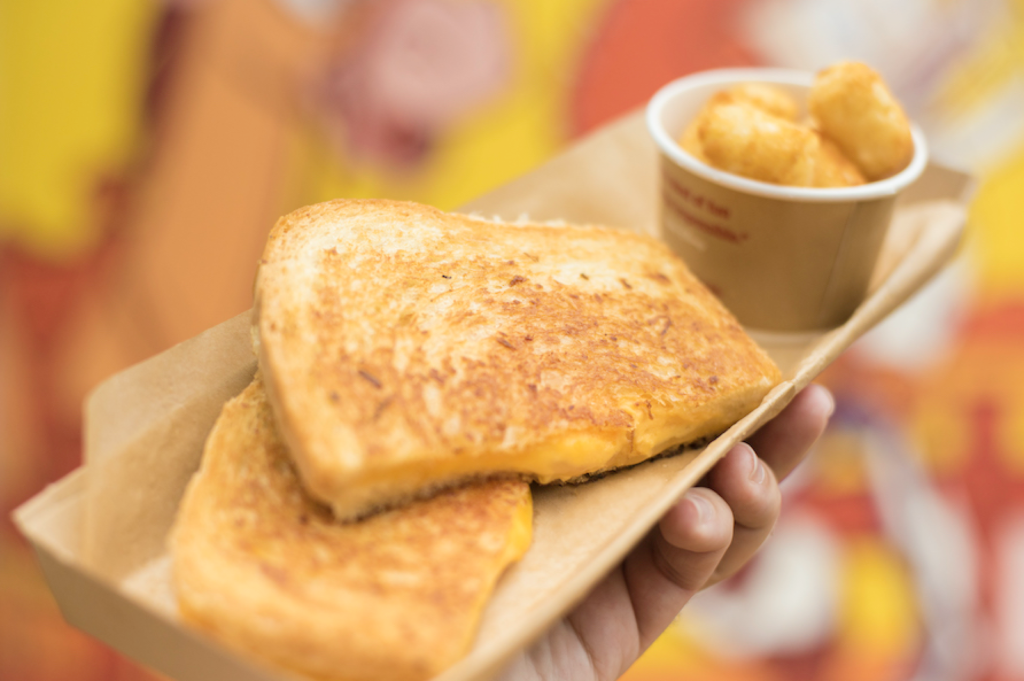 Disney's Three-Cheese Grilled Cheese recipe has finally been released, and you can make it in your own kitchen. While a grilled cheese sandwich may appear basic, this one has three cheeses as well as a cream cheese spread and a garlic spread to give the bread extra savoury flavours. And I promise you that this sandwich will give you the cheese pull of a lifetime!
The main ingredient here is the cheese (like, obvi!). So for starters, we'll whip up some cream cheese – and for that you'll need: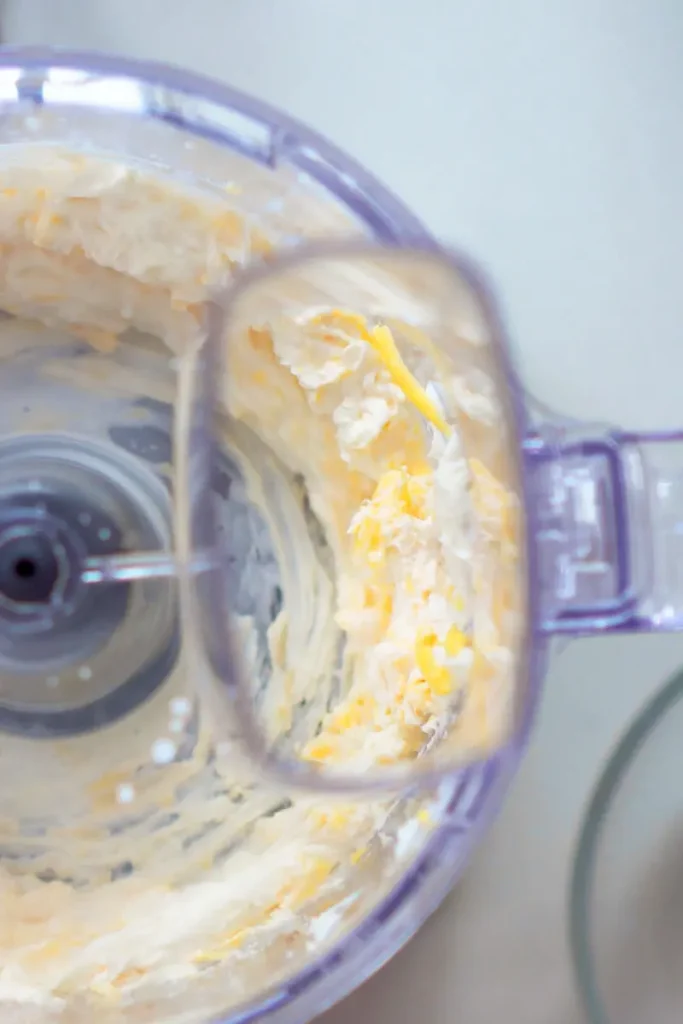 1/2 cup of cream cheese
1/2 shredded cheddar
2 tablespoon heavy cream
1/2 teaspoon salt
Mix all the ingredient in a food processor. Don't have one? No worries – go with the old hand and spoon method. To make it easier, make sure your cream cheese is at room temperature (so you don't strain your hand smashing it). As for the cheddar, use a shredder and don't worry if you find chunks of it while you're mixing cause it's gonna melt anyways. Once done, set the cream cheese mixture aside.
Next up is the garlic spread. Cheese and garlic? How do they even get along? Trust me, my go-to food has always been toasted garlic bread with cheese on top and it is to die for. Pretty skeptical about the taste at first, but after the very first time trying it, I knew I wasn't gonna let go. Okay, for the spread, you'll need:
1 cup mayo
1/2 teaspoon salt
1½ teaspoons of minced garlic 
Garlic can be overwhelming for any dish, so let's just say about 2-3 cloves would do. Too much garlic is gonna leave you feeling nauseous and you definitely don't want that. Dice, chop or shred your garlic and mix it with mayo. Before sprinkling some salt, I would suggest you do a taste test first since mayo sometimes contains salt. Once you're satisfied with the taste, give it a good mix and set it aside.
And now, the moment we're dying for. The Grilled Three-Cheese Sandwich!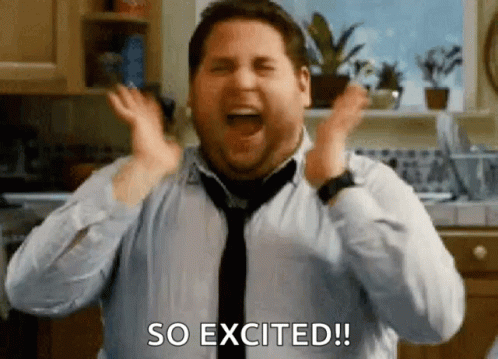 For food like this, I always go for good-looking, or might I say, fancy bread. Yes, I know they can be pricey, but it's not like you eat them every day right? Plus, this is a Disney recipe – of course you gotta be a little extra! You'll need an artisan bread for this recipe. But if you want it more healthy or just prefer other types of bread, that's entirely up to you (use Gardenia for all I care!). Ok, before we start, you'll need some extra ingredients:
Cream cheese spread (that you created)
Garlic spread (that you created)
8 slices of artisan bread ( or any bread of your choice)
8 cheddar cheese slices
8 provolone slices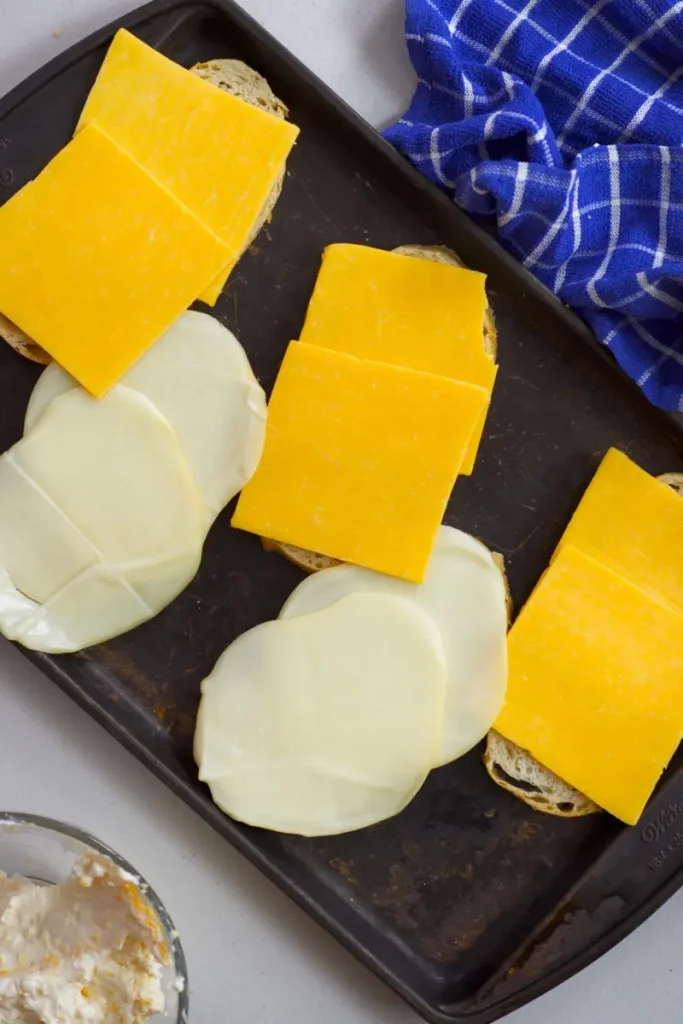 Place your bread on parchment paper or another flat surface to begin. Then, on four of the bread slices, spread two slices of cheddar cheese. On the remaining four slices of bread, spread two slices of provolone. Next, grab your cream cheese and give a good spread on the slices of bread with provolone slices on them. Then, place your cheddar bread slices on top of the provolone and cream cheese bread slices so that all of the components are on the inside of the sandwich. Grab a pan and heat it up for 5 minutes over medium heat. Grab your garlic mix and gently spread it on both sides of the sandwich. Grill the sandwiches for two minutes on each side in a pan. And there you have it: a Disney-inspired sandwich with golden brown bread and melting cheese.
And that's it. Place your sandwich on a plate and enjoy it just as it is, or compliment it with tomato or mushroom soup. Of course, you can always get creative and improvise with the items you already have at hand; either way, your cheese-stuffed sandwich will turn out delicious. Simple yet satisfying, this sandwich is my absolute favourite for any time of the day.
More on food? Read this:
READ ALL ABIA IT: Why I Can't Get Enough Of Nigella's Comfort Food