Doja Cat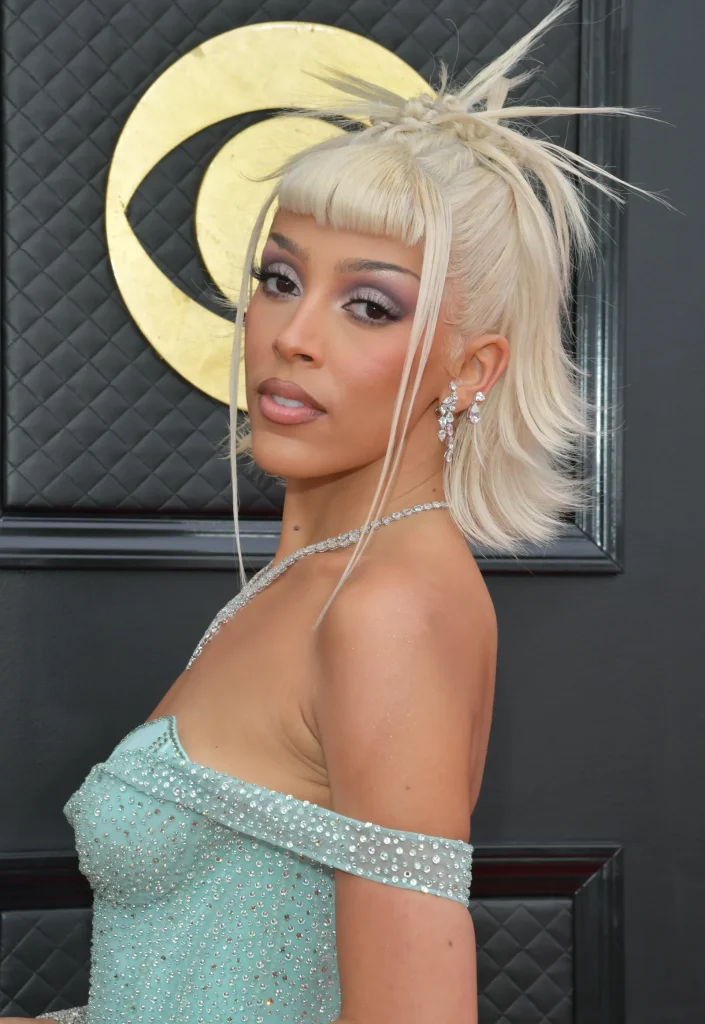 Grammy award-winner Doja Cat stunned the red carpet with a gorgeous Tiffany blue turquoise diamond gown – but what hooked us was her cool tone purplish-grey cut crease.
Laverne Cox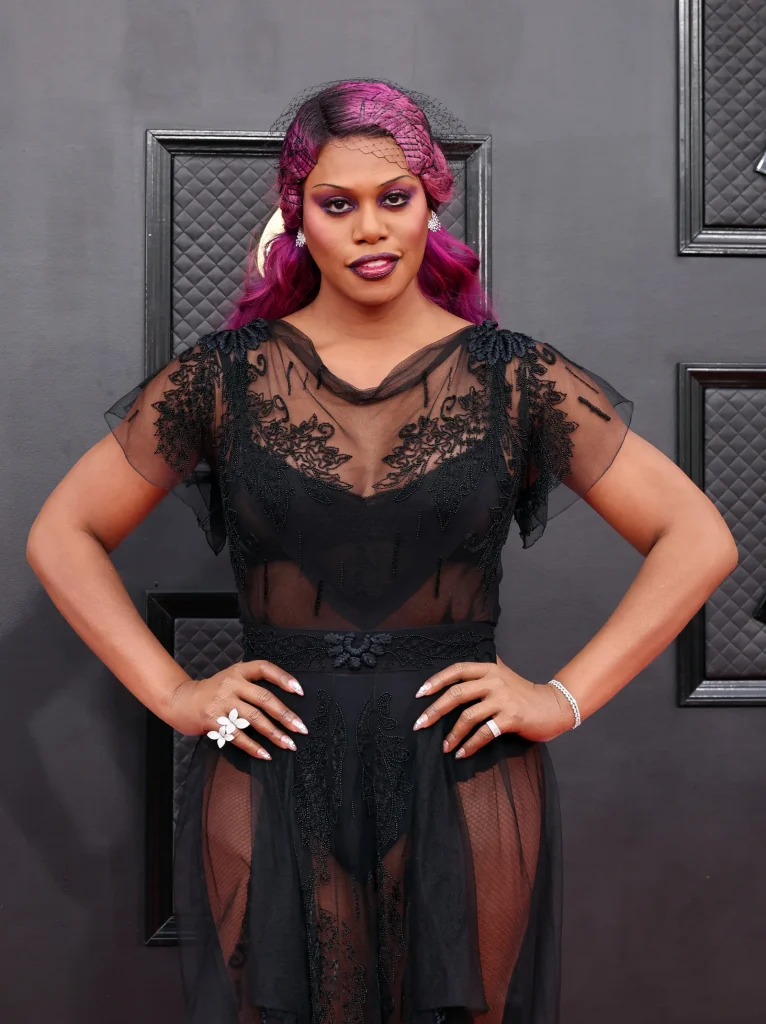 Laverne Cox looks utterly snatched in an all-black ensemble – and what goes perfectly well with black? Purple, duh!
Fazura
Miss Fazura will always look beautiful with her everlasting beauty, but of course, she had to kick it up a notch by wearing some soft glam makeup to amp up her natural beauty.
Krystal Jung
Make way for CHARLES & KEITH's newest global ambassador! Krystal Jung is looking super HOT in a fiery red ensemble with a red lip to match.
Barbie Ferreira
Barbie Ferreira already looks like a porcelain doll, but this super soft pink look makes her look even MORE like a doll and we ATE. IT. UP.
Michelle Zauner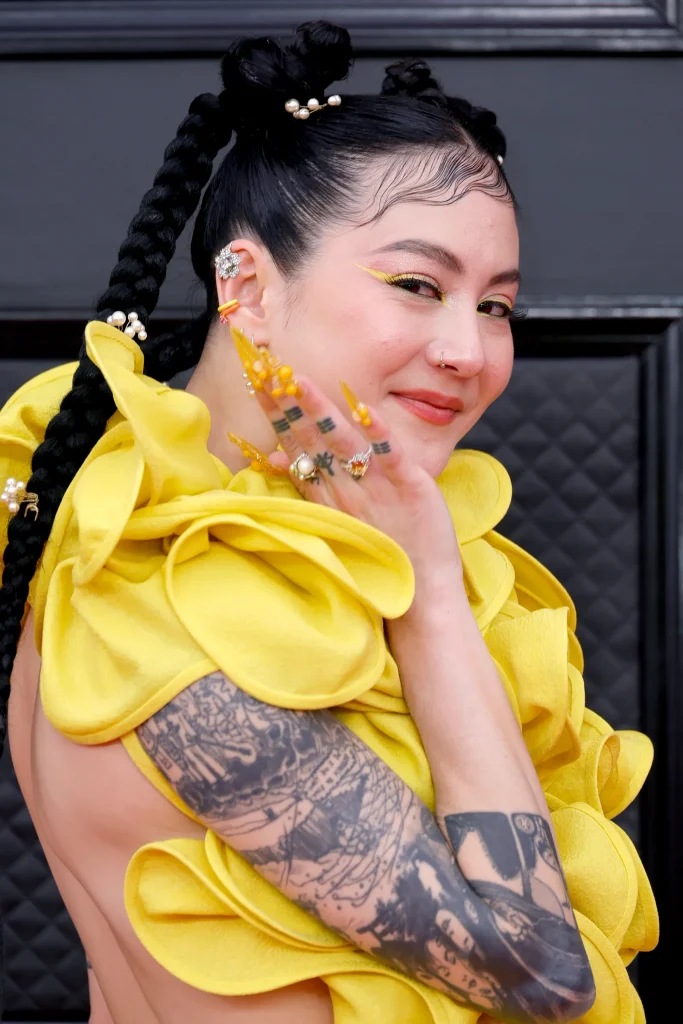 One can never go wrong wearing a bright yellow ensemble on the Grammys red carpet – and Michelle Zauner clearly knew how to make it werk. Plus, with that yellow flick of an eyeliner? To die for!
Lil Nas X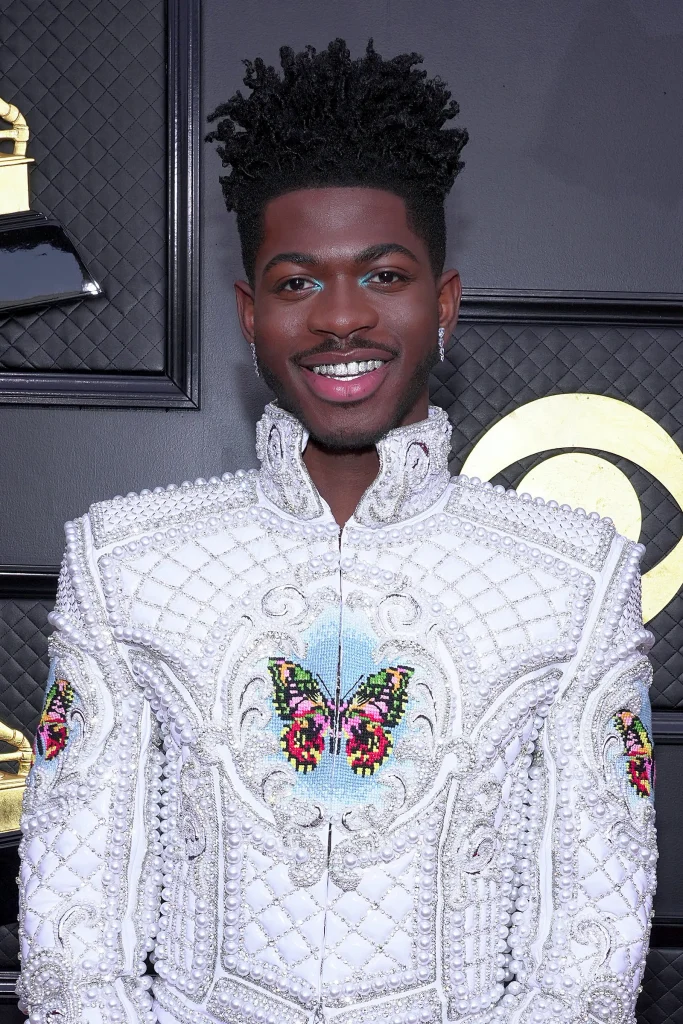 Lil Nas X has been killing it with his red carpet looks, and he didn't disappoint at the recent Grammys with his bold and daring ensemble. Of course, his makeup look shouldn't overshadow his fit. A pop of blue on the inner corners of the eyes is just the right amount of POP for his Grammy outfit.
Misha Omar
Misha Omar adorns herself with beautiful and opulent purple gems – but we all know nothing can overshadow her delicate beauty – and with an orangey red lip? Exquisite!
Hyuna
Nobody can look as good as Hyuna lounging on a red car, and we truly adore her makeup style – with a sparkly orange eye and beautifully plump red lips.
Nia Atasha
There's a reason Nia Atasha is one of the most sought-after Malaysian models; just look at how FIERCE she looks in her latest paparazzi-inspired shoot with Glam Malaysia – with strong plum lips and neutral eyes to complete her beauty look.
More on celebs? Read these: 
https://lipstiq.com/celebrity-entertainment/195763/celeb-scene-nia-atasha-zoe%cc%88-kravitz-niki-and-more-celeb-shots/