'Is this love, is this love, is this love
Is this love that I'm feeling?'- Bob Marley
It's natural to ask, "Is this love?" while you're in the middle of a new romance – whether it's your first meaningful relationship, or your first in a long time. Love is a beautiful feeling that makes you feel all cozy, snuggly and warm on the inside. And it's not that hard to tell when someone's in lurrrrve!
While it is conceivable, and even quite simple, to have a "love at first sight" connection, being in love and in a relationship, is not just one straight path. So if you're in a relationship, or even better, getting into one, here are 5 important stages of a relationship you might wanna be aware of.
1. The Euphoric Stage
Infatuation and drunkenness in love are common during the start of a relationship. When you first meet your partner, life appears to be brighter and the smitten are elated and eager with anticipation. It appears like everything is possible. Your senses become more acute, and you feel good about yourself and life.
In this stage of a relationship, people often assume they've found their "perfect match," someone who is uncannily similar to them and suitable with them. They feel obliged to spend all of their time together, and their boundaries are constantly compromised.
2. The Honeymoon Phase
So, after the first meeting you've decided to board the relationship boat, which is totally great! As charming and lovely as this stage may be, couples may sometimes forget who each of them really is. Couples in honeymoon mode tend to let their defences down and idealise their spouses because they are so engrossed in the notion of love. As a result, the red flag is ignored. Not forgetting that you get a surge of sexual energy, you laugh more, and you feel excited all at once. The heart is warmed by a sense of well-being. The love moment from Hollywood (or perhaps Bollywood) plays over and over in your thoughts, and you feel as if you're in a movie!
3. The Power Struggle Phase
Welcome to the power struggle stage, the winter season of love!
The exhilaration has faded, and the fantasy has vanished. It's time to face the facts. Relationships are not just one happy road all the way. After a certain period of time, you and your partner would awaken from your relationship fantasy trance. At this point, you finally realise the differences between you and your partner, and discover that the traits that were once so appealing are starting to worry you.
And just like that, all of your partner's weaknesses become painfully evident and vexing. You're disillusioned and worried that you've made the incorrect choice in a companion. Turf wars over important and petty matters are all too typical. You both want the other to change, yet you both want to stay the same. The partners begin to criticise one another.
4. The Two Rs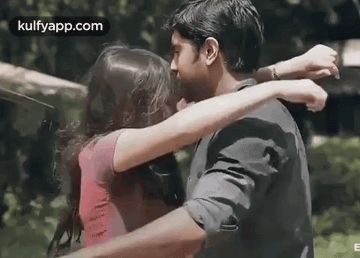 Obviously, you can't go on fighting or yelling at each other. So, here's where the two Rs come in: Re-flection and Re-evaluation. Eventually, the power struggle phase would abate and stage 4 is like the timeout phase. You do most of the thinking here, and tend to ponder and reconsider your predicament. This phase is kinda crucial. It can be a solution phase or a phase where everything ends (sounds like the end of the world!)
Some couples tend to need some "space". They separate themselves from one another or live separate lives in which independence overrides true connection and sex is less frequent. So there's less romancing here than in the earlier stage. But, a long separation in couples can lead the relationship to a 'dead zone'. Some couples resolve things quickly, like a nice heart-to-heart talk, which results in the bond being rebuilt. If you guys are caught in this stage, here's what you can consider doing:
take a breather
don't avoid the issues. Just talk about them openly
remain calm and practice showing affection, even if you're mad like crazy!
5. Decision
Ah, the final stage!
In relationships, as in pretty much everything else, making decisions can be difficult. The decision game is what will decide the future of your relationship. At this stage, couples feel like they want to rebuild their bond and go back to those happier and care-free days. And that's possible!
All you've got to do is decide how you're gonna deal with things. If you're saying 'yes' to the relationship you're in, you would make the conscious decision to be together with your eyes wide open, no longer blinded by infatuation, threatened by power struggles, or separated by emotional distance. And voila, the partnership has regained its passionate warmth. Certain couples who reach this point tend to just proceed to… marriage!
More on relationships? Read this:
https://lipstiq.com/lifestyle/love-and-relationship/188587/singled-out-are-you-falling-in-love-cause-youre-ready-or-cause-youre-lonely/