Looking all stunning and gorgeous for your significant other is a MUST when you two go out on Valentine's Day. You don't want to look all basic and shabby on February 14th, the day when love is in the air. NO!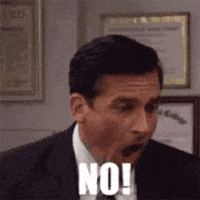 You want your partner to be struck to his core when he sees you glide down the stairs, looking so ethereal and beautiful, that he'll fall head over heels in love with you over and over again. So – we have to start with the makeup! If you're looking for Valentine's Day makeup ideas, don't worry – we've done the job for you and gathered 8 gorgeous looks suitable for settings where you want to seem more seductive, or express innocence with a little twinkle in your eyes.
Soft Glam
A look that will enhance your natural beauty with just a touch of glam – soft glam. The perfect look for going out on a romantic dinner, that will highlight your features stunningly and focus on the gorgeous assets of your face. Shimmers reflect beautifully on your eyes, adding a touch of sparkle that will make your partner immediately swoon.
Beige Baby
A look that can be considered "simple" – but will definitely focus more on your natural complexion, with just different hues of beige. It's easily achievable and you won't even need to fuss with other colours if you're running late. A simple, yet stunning look that is so captivating, your lover's heart will flutter this Valentine's Day.
Super Flushed 
Adding a blush on your cheeks adds warmth and colour to your face. However, amping it up with more blush across your cheeks will make you look flush even before you enter the bedroom *cough, cough*. Your lover will be smitten by your attractiveness right away, and he may have some wild fantasies running through his head (don't quote me on this).
Dewy Finish
Dewy skin is all the rage in the makeup realm and it's the perfect finish to go for on Valentine's Day. It's all about highlighting your natural features, so enough with the unnecessary amount of pumps of foundation, and let your skin breathe.
Pastel Pink
If you really want to go all out for Valentine's Day, go for a pastel pink style. After all, nothing says V-Day like pink, right? Your look will tie in better with a monochromatic scheme, with all-pink, from eyes to lips, and your lover will have butterflies in his stomach the instant he lays eyes on you.
Red Lips
For maximum impact on Valentine's Day, go all-out with a crimson lip. To liven up date night, go for a really clean and sleek look that combines beautifully with a scarlet lip. Plus, if you go for this look, we're quite sure your significant other will be staring at your lips the whole night.
Seductive Eyes
Elongate your eyes like a feline to entice your mate with a sensuous and sexy look. This gaze will enchant your partner and draw all of their attention to you. If you choose to wear this style, nothing – not even an earthquake – will be able to take their gaze away from you.
Go Euphoria
The craze of placing diamonds all over your eyes is back in full force, because Euphoria has returned! People are emulating Cassie's look from Episode 1 because of its gentle and pure aesthetic, just from reflecting the sparkle in her eyes. Your partner's heart will melt and he will sweep you off your feet as soon as he sets his eyes on your diamond-studded eyes.
More on Valentine's Day? Read these: 
Once And Floral: 10 Flowers To Gift Your Lover, Bestie And Yourself For Valentine's Day