The Grand Millennium Kuala Lumpur has a new chef, and he has created a completely new menu for the hotel's very own Bistro 160! The menu is the first step in Chef Rudy Junaidie's concept for the hotel's fresher, more elevated dining experiences, featuring local and international dishes with an emphasis on high-quality ingredients and premium items prepared using modern techniques.
Chef Rudy, a Cameron Highland native, has more than 36 years of experience cooking haute cuisine in high-octane venues, ranging from 4,000-room Macau hotels to 5,000-capacity cruise ships that travelled across continents. He aspires to enrich the dining experience by creating food that speaks for itself.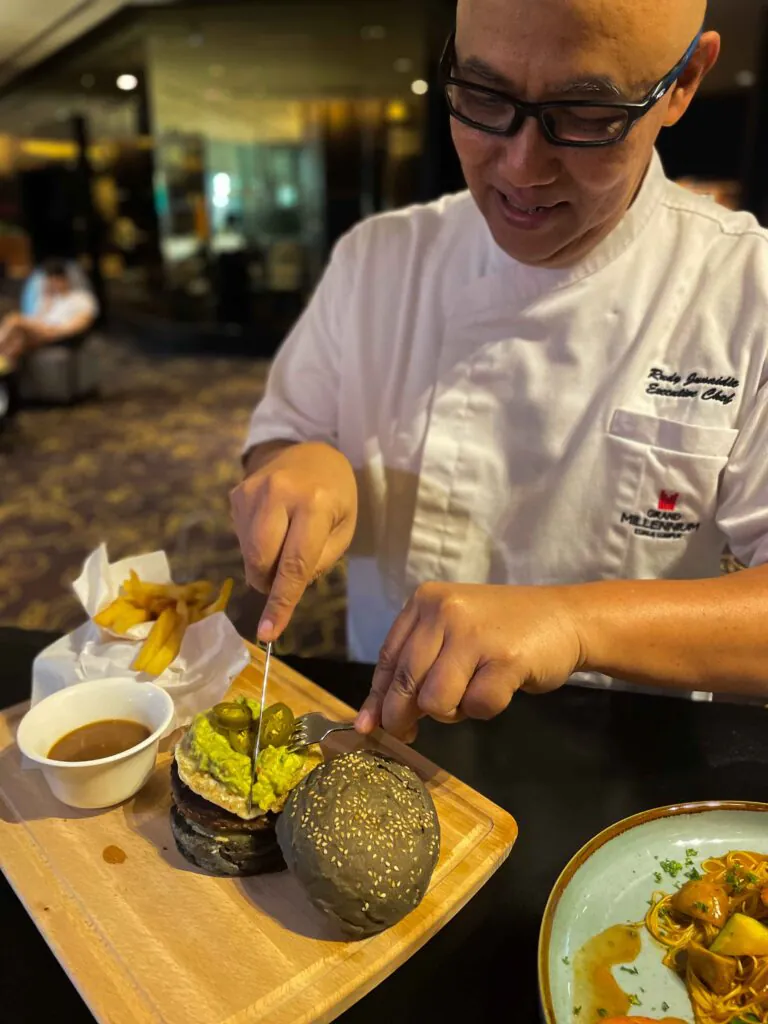 Featuring a wide selection of items, ranging from soups and salads to small bites, full mains and desserts, Bistro 160 afforded Lipstiq a taste of Chef Rudy's signature dishes, such as Braised Lamb Shank, Jumbo Prawn Tagliolini, Homemade Chicken and Prawn Springroll and Nasi Goreng Kampung. Today, we'll be talking you through all the amazing dishes that Bistro 160's new menu has to offer. So sit back, relax, and indulge – vicariously through us – in a world of unique and contemporary flavours.
New on the Menu
Classic Caesar Salad, RM28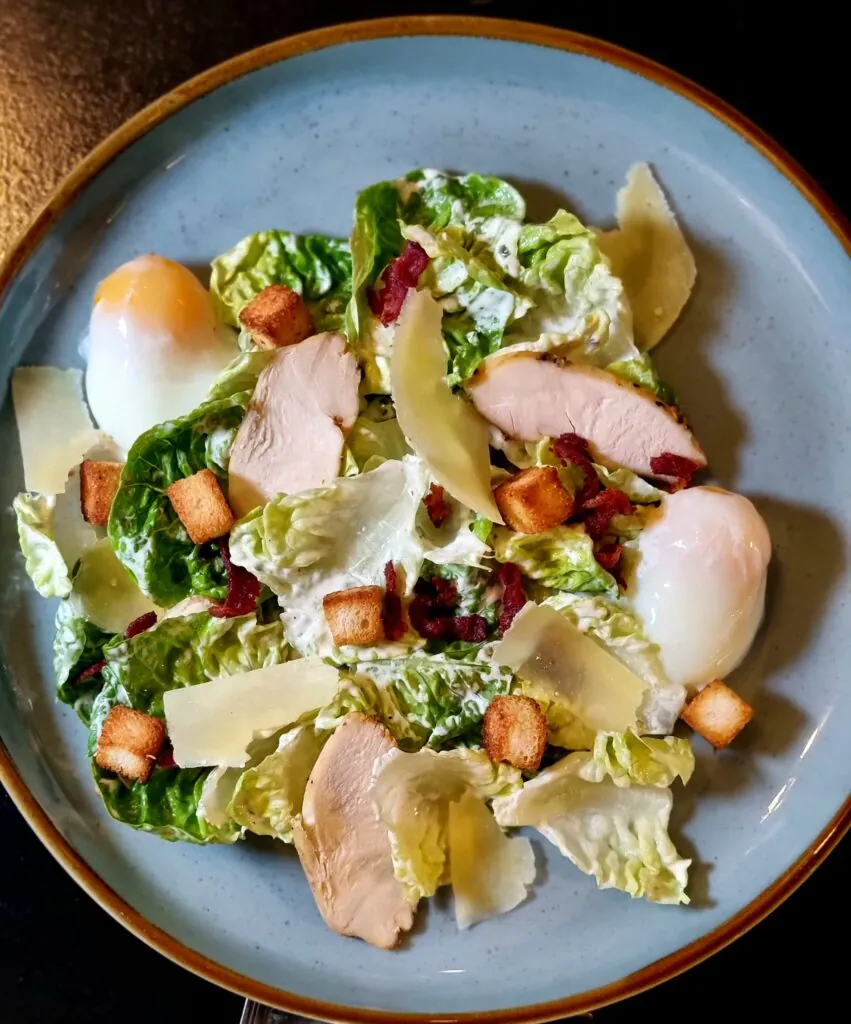 Starting off the scrumptious meal was the Classic Caesar Salad of tender grilled chicken tossed with baby Romaine Lettuce, beef bacon and croutons in a rich Caesar dressing, topped off with a 65-degree sous vide egg. This was the perfect way to start off the meal since it's refreshing and a great dish to prep our appetites for the flavourful journey that we were about to experience.
Tomato Bruschetta with Mozarella, RM68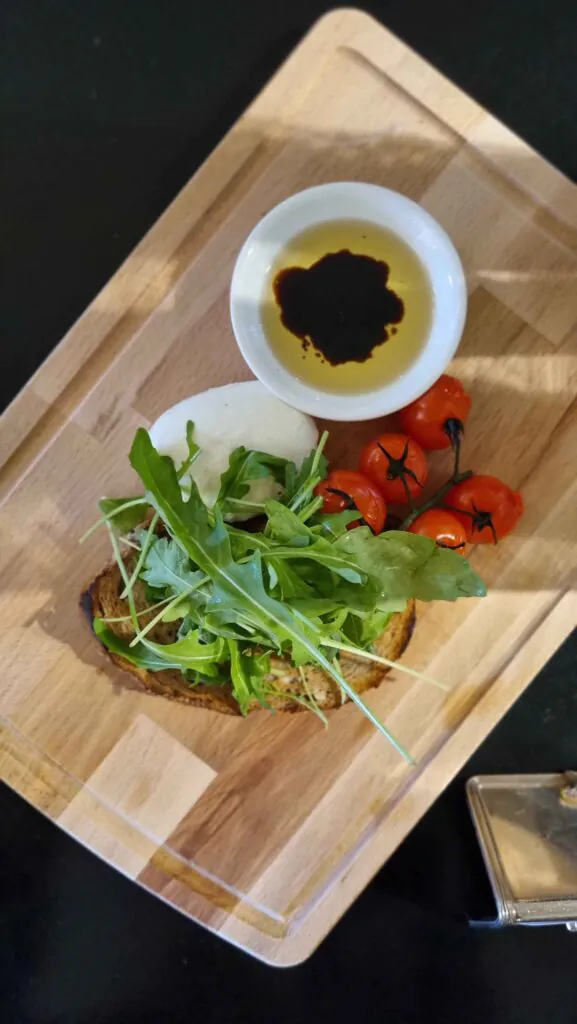 We also had the Tomato Bruschetta with Mozarella with red cherry tomatoes and rucola seasoned in balsamic vinegar and served on toasted bread, in addition to the Caesar Salad. The tomatoes and Mozarella made a great combination of sweet and cheesy pleasure, while the balsamic vinegar and toasted bread were the ideal accompaniments to this light starter dish.
Forest Mushroom Soup, RM28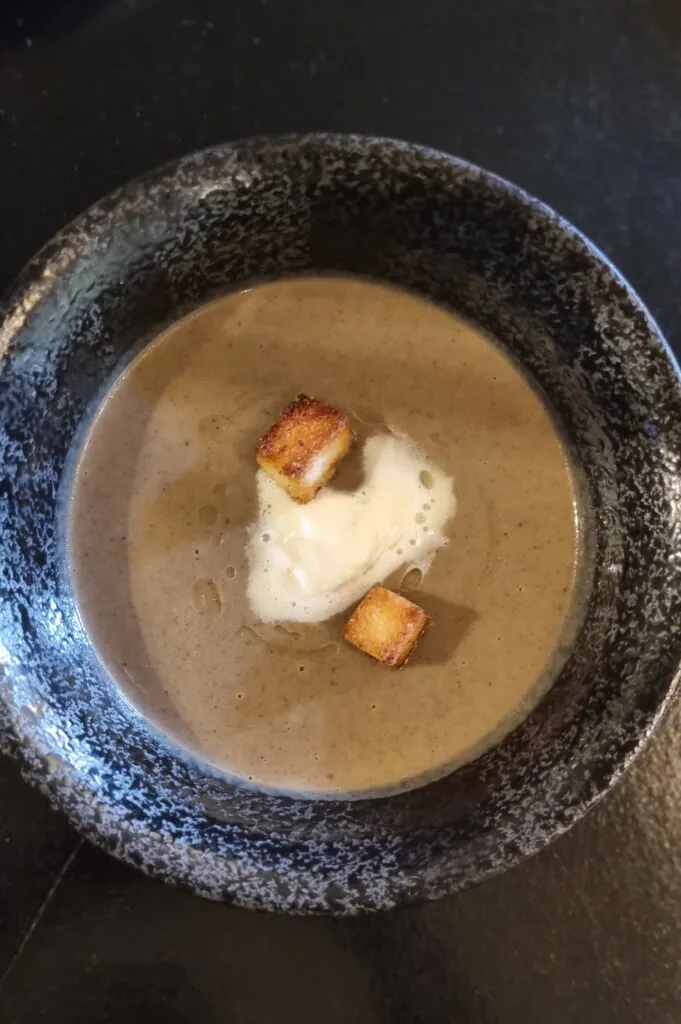 It would be an understatement to say that the Forest Mushroom Soup was wonderful. A dinner would be incomplete without a classic mushroom soup. This one had minced mixed mushrooms boiled to aromatic earthiness in cream, finishing with a sprinkle of truffle oil, and it was a fine delight for our taste buds.
Braised Lamb Shank, RM85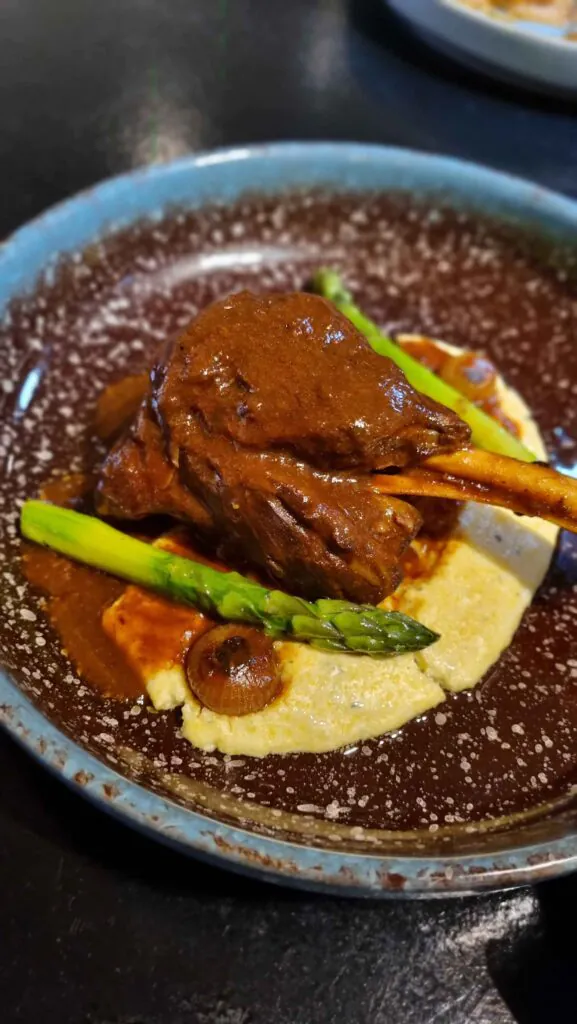 The Braised Lamb Shank, one of Chef Rudy's specialty dishes, did not disappoint. The delicate meat was well complemented by the delectable savoury sauce when served with soft polenta, sautéed asparagus, and caramelised shallots.
Jumbo Prawn Tagliolini, RM70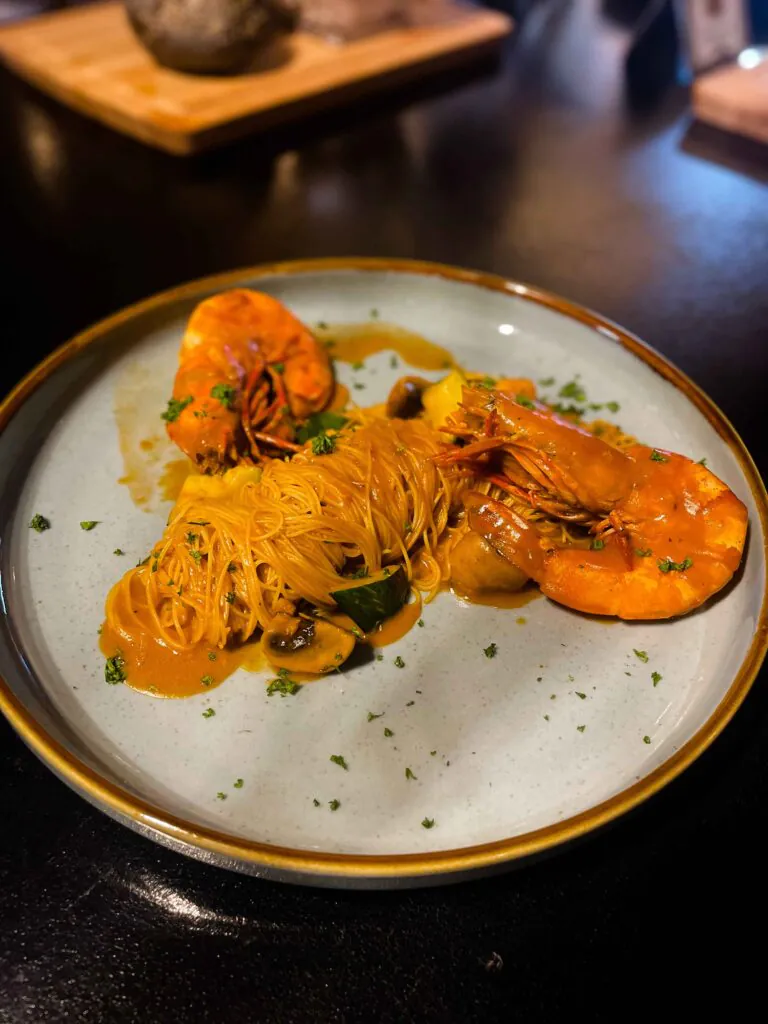 If you're craving pasta, the Jumbo Prawn Tagliolini will satisfy you both visually (thanks to its exquisite and dynamic presentation) and flavour-wise. It's al dente pasta accompanied by grilled jumbo prawns and creamy bisque sauce.
Wagyu Beef Tenderloin, RM220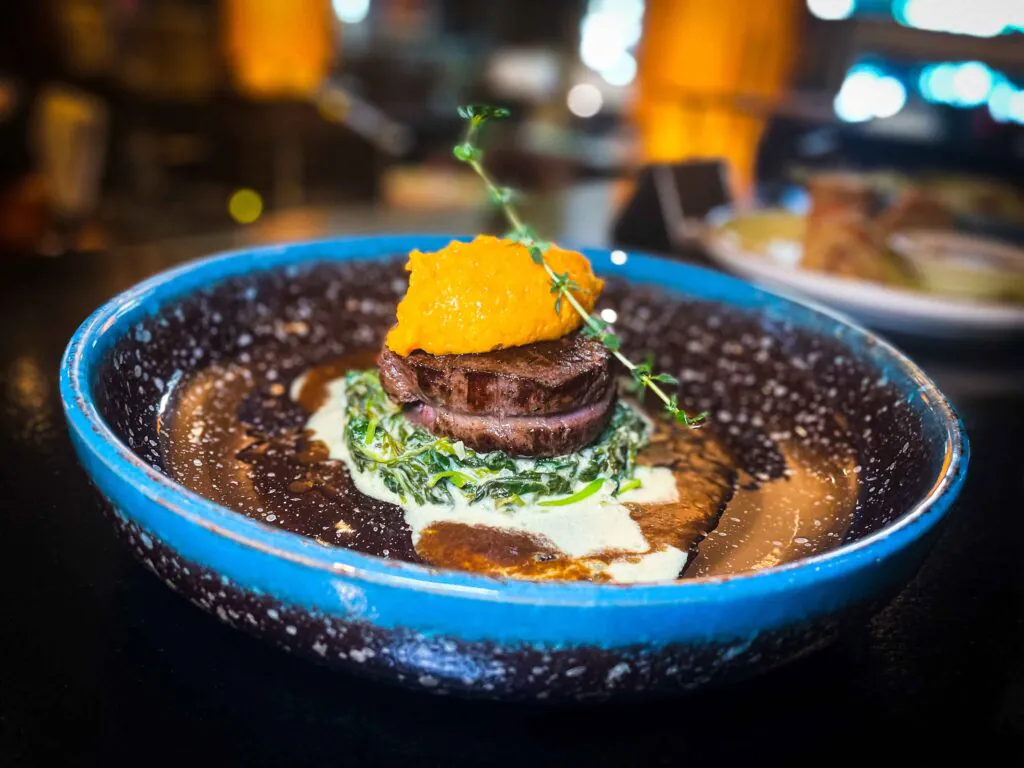 It goes without saying that the Wagyu Beef Tenderloin was one of the highlights of the meal. Completed with creamy spinach and potato pumpkin mash, the beef was perfectly cooked to create a velvety and rich flavour.
Charcoal Burger, RM45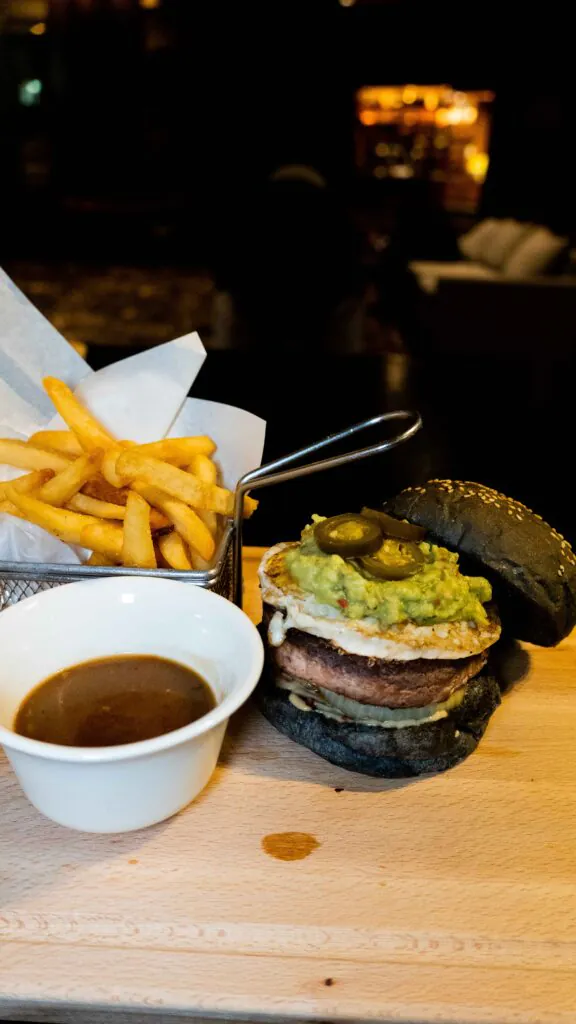 Just like the mushroom soup, a bistro menu would not be complete without burgers. This hearty burger is a towering black beauty of a charcoal bun sandwiching a juicy beef patty piled with guacamole, sundried tomato mayo, cheese, caramelised onion, jalapenos, and an egg, served with crispy fries.
Tortilla Chips, RM28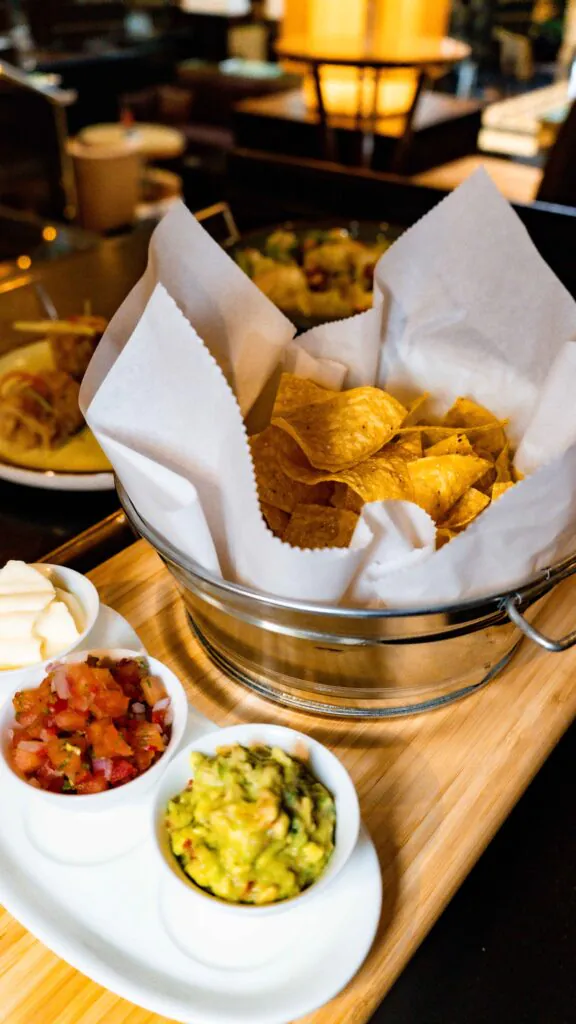 The Tortilla Chips are definitely the way to go if you're eating with a party of people. Served with guacamole, sour cream, and pico de gallo, it's a great snack for any sort of gathering.
Homemade Chicken and Prawn Springroll, RM30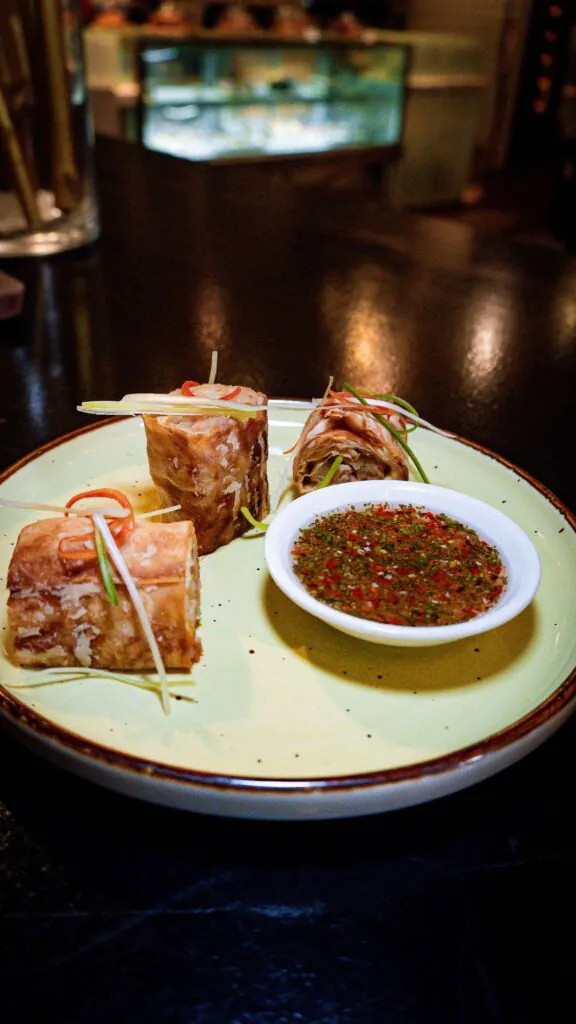 However, if you want a snack that's a bit more filling, you can also opt for their Homemade Chicken and Prawn Springroll, which is garnished with coriander and chili plum sauce, creating the perfect balance between sweet and spicy.
Nasi Goreng Kampong, RM48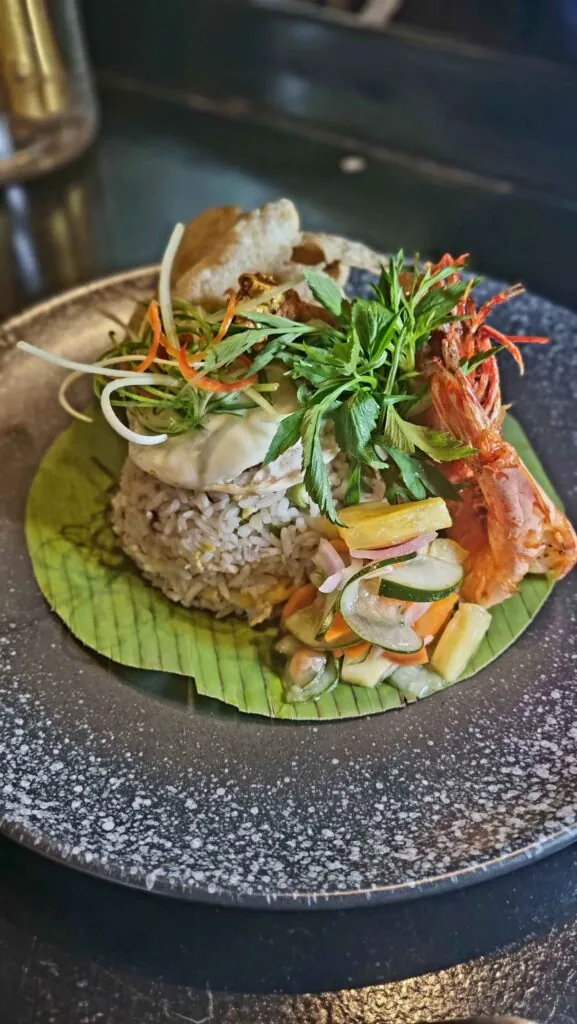 Satisfy that Asian craving with one of Malaysia's most popular dishes, Nasi Goreng Kampong. One of Chef Rudy's signatures, it is wok-fried to smoky perfection with diced chicken and jumbo prawns that is topped off with a fried egg and prawn crackers. Plus, it was also visually pleasing, thanks to the expert plating.
Molten Chocolate Lava, RM35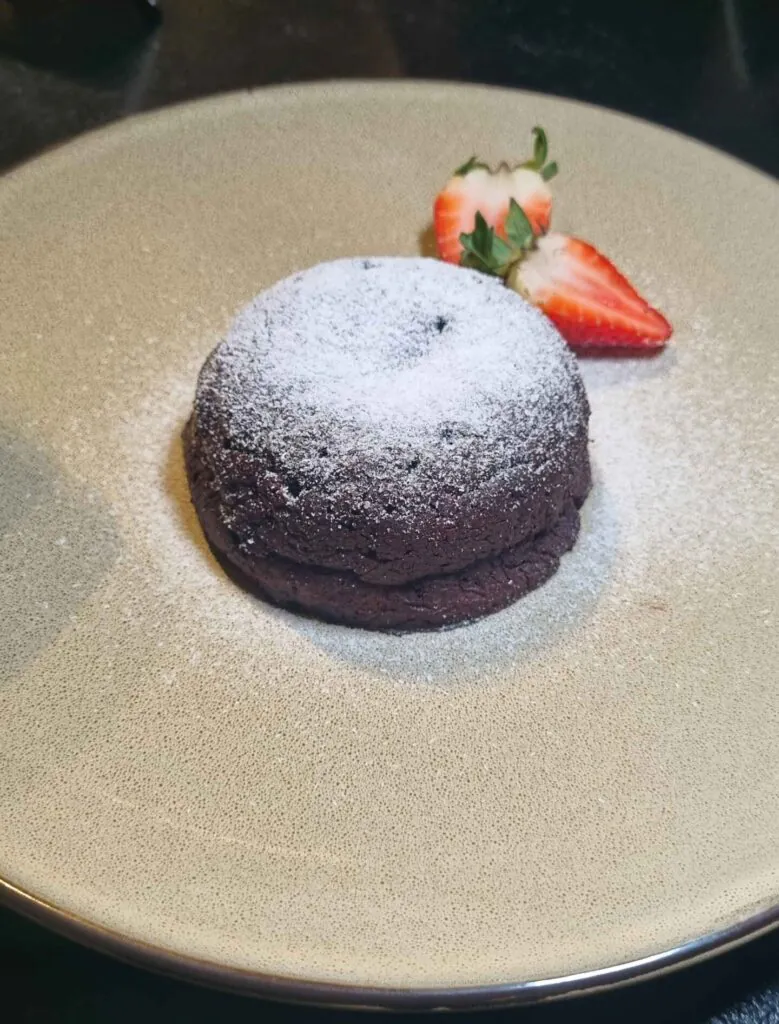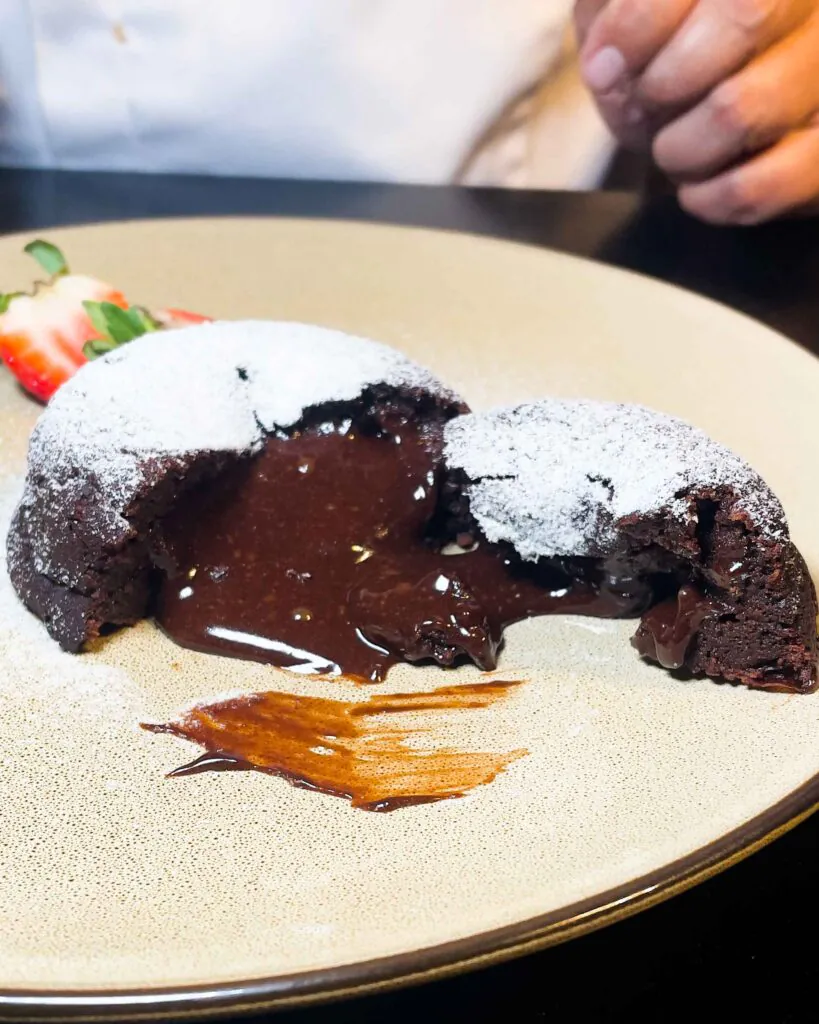 For dessert, we had the Molten Chocolate Lava, which is definitely something you do not want to miss out on. True to its name, the chocolate oozed out like lava as soon as we cut into it. The sweetness of the chocolate was just right, and we all devoured it and left no crumbs.
Tiramisu in a Jar, RM28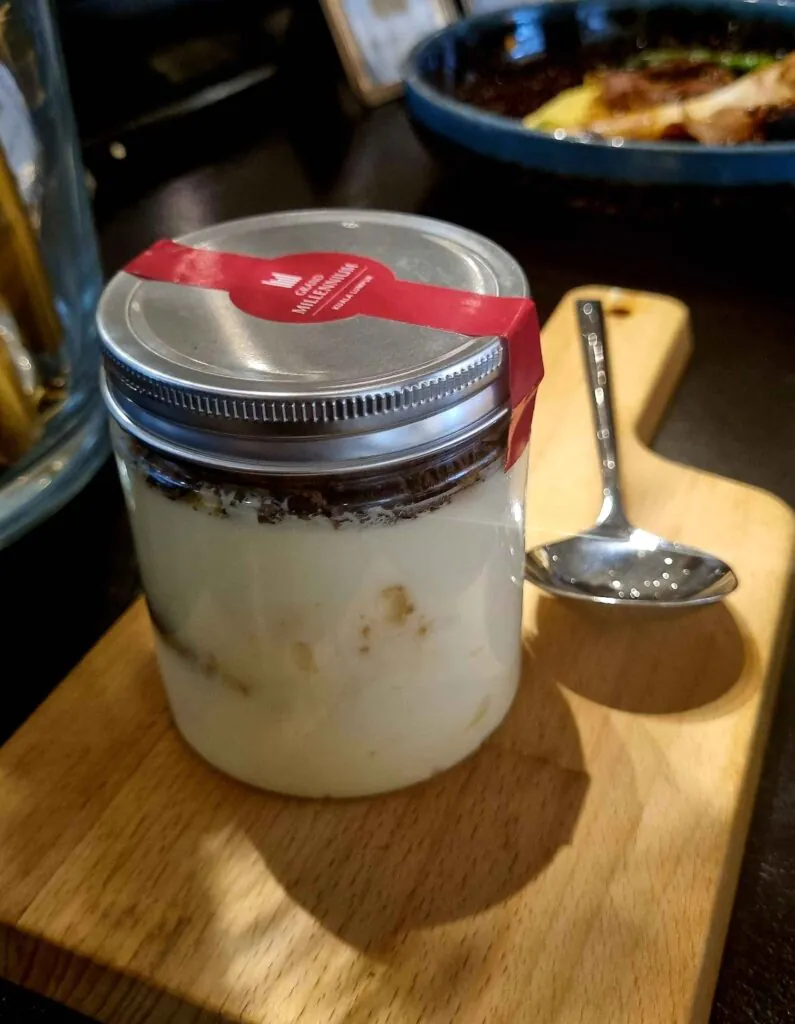 Last, but not least, we tackled a classic dessert loved by many. The Tiramisu was a delicate confection of layers of ladyfingers dipped in coffee, with lashings of mascarpone and whipped eggs, finished off with a generous powdering of cocoa and coffee powder, all in a convenient takeaway jar. This is definitely a sweet delight for all Tiramisu lovers who want their creamy Tiramisu on the go.
Take a look at Bistro 160's new and improved menu: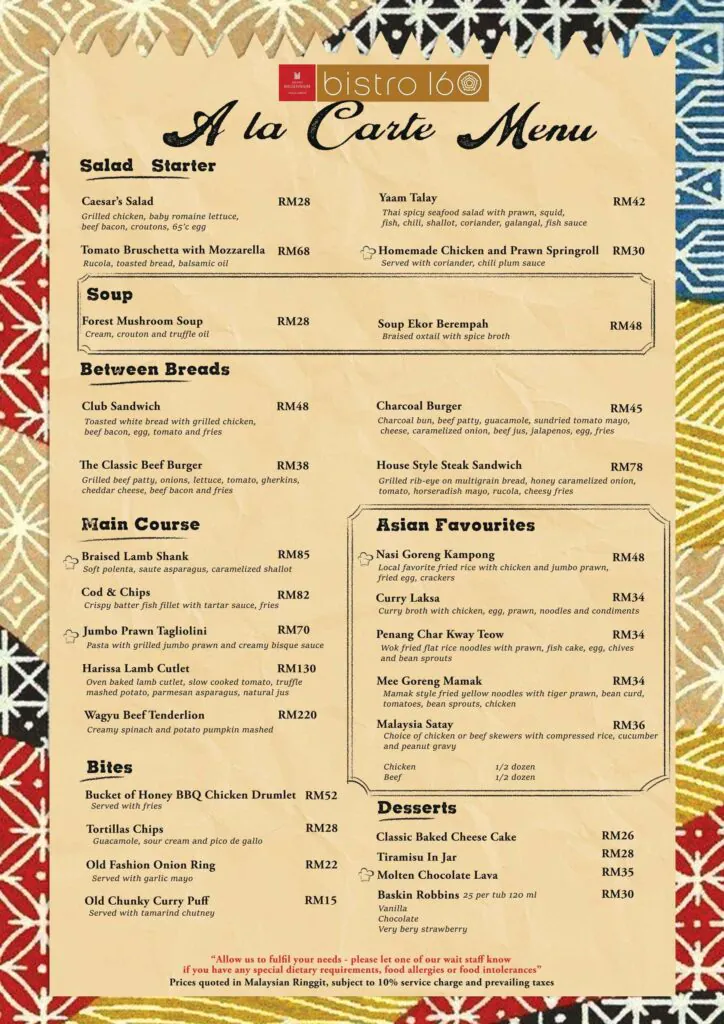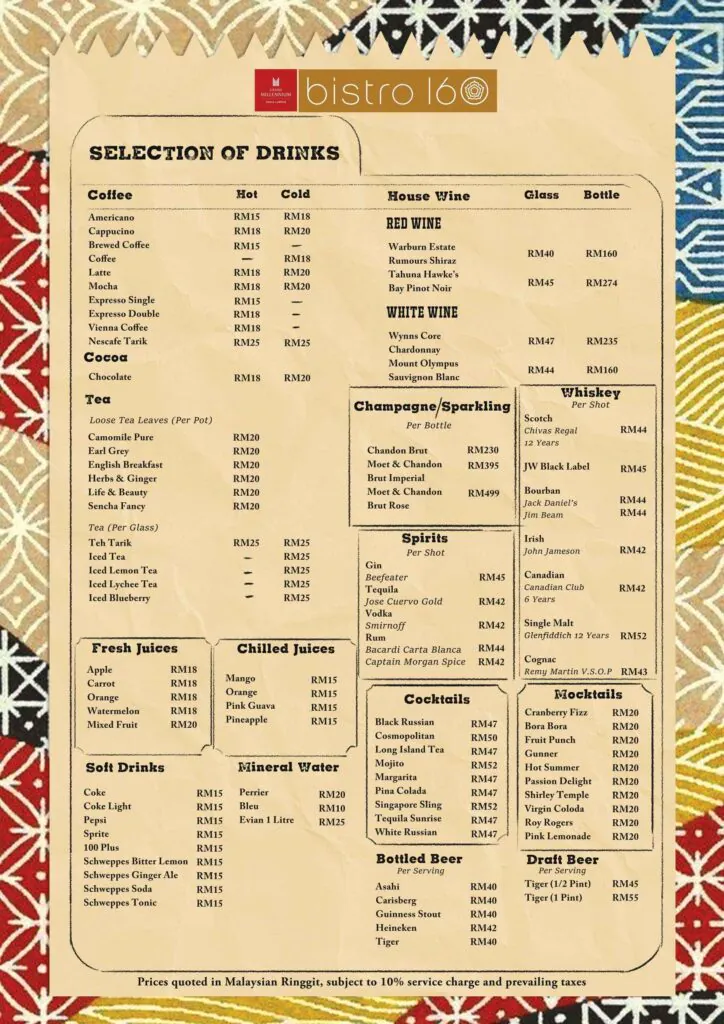 Bistro 160 lives up to its name as a bistro serving everything from business luncheons to excellent all-day eating, from East to West, and after-work beverages – all in a peaceful reprieve in the heart of Bukit Bintang.
For reservations or more info, call 603 2117 4160 or email bistro@grandmillenniumkl.com 
More on food? Read:
Manhattan FISH MARKET Creates Waves With 'What The Fish' Promos!