Clarins, the expert in plant science and skincare, presents the Limited Edition Lucky Glow collection to welcome  Spring and the upcoming Valentine's Day. Following the Sakura Limited Edition Collection that was first launched in 2021, Clarins has launched the range with a different spring flower – the rose myrtle – to mark the start of a new spring season. 
The rose myrtle blooms in abundance during spring, and is the symbol of love, affection, beauty and fertility due to its close association with Venus, the Goddess of love and fertility. Having myrtle flowers in the home is also known to bring good luck, energy and positivity, making this limited-edition collection the perfect  gift idea for this season of love. The exclusive collection features some of Clarins' best-selling make-up items – the iconic Lip Comfort Oil Shimmer and Fix Make-Up setting mist – enhanced with a delicate rose myrtle scent and packaging.
Fix' Make-Up With Delicate Rose Myrtle Scent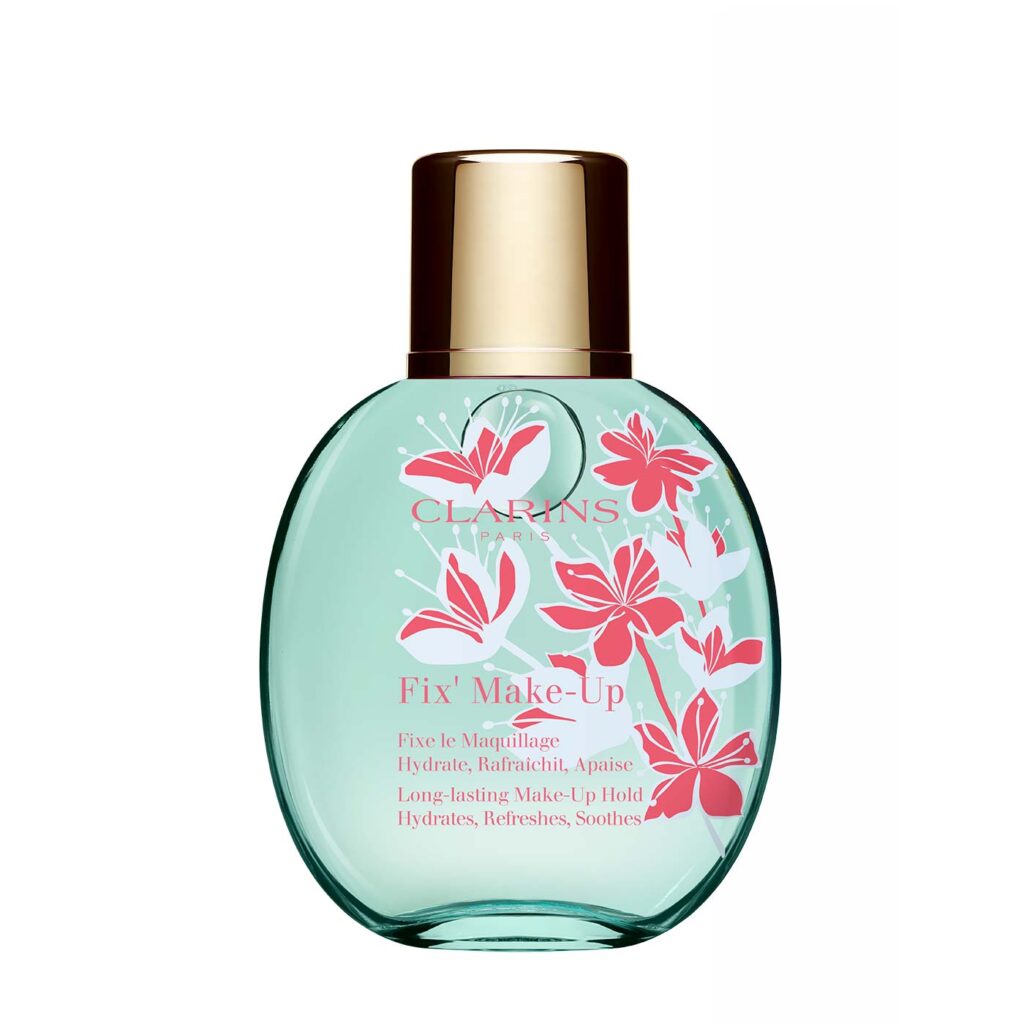 Fix' Make-up is a light and refreshing mist that sets the makeup and gives a longer-lasting hold. Containing Clarins' exclusive Anti-Pollution Complex, the face mist helps to protect skin from free radical damage caused by urban pollutants. Enriched with aloe vera and allantoin, the product instantly moisturizes and soothes the skin. The limited-edition product includes invigorating grapefruit extract and a subtle delicate floral scent inspired by the rose myrtle that provides a continuous sense of well-being. The limited-edition Fix' Make-up will retail at RM120 for 50ml, and one spray is all that is required for a fresh complexion and long-lasting makeup. 
Lip Comfort Oil Shimmer No. 09 – A Shimmering Rose Petal Shade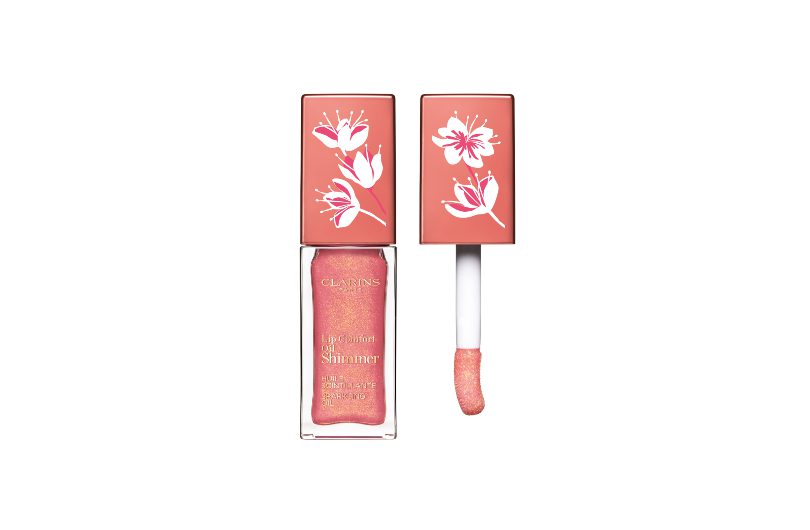 Lip Comfort Oil Shimmer is a nutritive cocktail with long-term care powered by plants. The formula contains an ultra-rich blend of organic macadamia, hazelnut oil and organic jojoba oil that nourishes, comforts and protects the lips, leaving a shiny, non-sticky finish. The limited-edition rose petal shade offers a bright colour pay-off and 3D shine due to its combination of intense pigments and a high concentration of fine gold nacre, resulting in visibly plumped and enhanced lips all day long. It retails at RM100 for 7ml, and comes with an exclusive rose myrtle scent and packaging.  
Clarins Limited-Edition Lucky Glow Collection is available for purchase at all Clarins boutiques, counters and Clarins.com.my while stocks last.
More on makeup? Read this:
Eye Of The Tiger: Look Fur-rocious With Sephora's Limited-Edition CNY Collection!