To express oneself freely and confidently, one needs bravery, passion and fearlessness. Channel the tiger's attributes of strength, ambition and fierceness to enhance your inherent power, as you make a forceful statement that manifests YOU at your most magnificent best. What a way to enter the Year of the Tiger!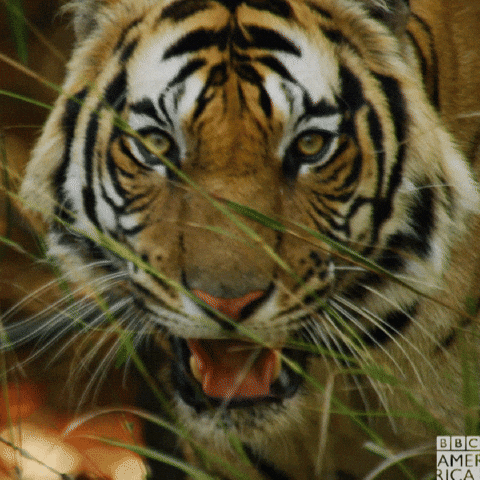 Allow the spirit of the tiger to take command this Lunar New Year with bold colours that draw attention to the occasion; and skincare that radiates confidence and delivers good fortune. With Sephora's limited edition offerings, you can march to the rhythm of your own drum and let your beauty roar – with everything from tiger-striped palettes to superlative hues of red.
FINESSE TIGER-LIKE FIERCENESS
Huda Beauty Tiger Wild Obsessions Eyeshadow Palette (Limited Edition), RM130
With this gorgeous limited-edition package in fiery red and gold hues that symbolise success and wealth, channel your inner tiger spirit. The 9 bold colours will enable you to express your creativity, while showcasing your greatest features, with electric and earth-tone mattes and majestic gold sparkles.
A POWERFUL FINISH
Huda Beauty Fierce Liquid Matte Lipstick in Shade Lucky (Limited Edition), RM90
A crimson lip exudes boldness, assertiveness and authority. In this Lucky colour, your bold, lush lips will attract attention. With its vivid flash of colour, the velvety, matte consistency adds a strong finish for a day of celebration. Lips stay smooth and nourished, while colour stays bright and gorgeous all day long thanks to its flake-free, streak-proof, smudge-proof, transfer-proof, and lightweight ingredients packed with olive oil and Vitamin A and E.
LET SKIN BLOOM
Tatcha Limited Edition The Essence, RM520
Every skin type deserves to be dewy, plump, and petal-soft, and Tatcha's The Essence may help you achieve that goal. The Essence, which contains the Hadasei-3TM combination, which is made up of Akita rice ferment, moisture-retaining Okinawa algae, and antioxidant-rich Uji green tea, transforms dull, dry skin into smooth and supple skin by replenishing the skin barrier and protecting against rapid ageing.
RESET YOUR RADIANCE
Dr.Jart+ V7 Toning Mini Quatro Chinese New Year (Limited Edition), RM163
In everything you do, get camera-ready, glowing skin. This brightening cream, inspired by 'multi-vitamin care,' is formulated with 7 vitamins, including Niacinamide and Pathenol, to freshen and clarify dreary, uneven skin. Expect a silky-smooth experience thanks to its yogurt-smooth texture, which also protects and helps preserve skin hydration.
TAKE THE DAY OFF 
ONE/SIZE Go Off Juiciest Makeup Remover Wipes, RM68
When removing makeup is as pleasurable as applying it. These soft, supersized wipes are loaded with good-for-you nutrients and glide across your face, refreshing and relaxing skin while completely removing makeup. Contains aloe, coconut water, and sweet almond oil to help keep skin moisturised and soothed, and is lightly perfumed with rose, cucumber, and green tea to offer a spa-like feel. It's also fantastic for rehydrating your skin during the day and after a workout.
Be fearless and bold with these limited edition makeup and skincare products available at Sephora stores, sephora.my and Sephora in-app.
More on CNY? Read these:
Fits For The Feast: 5 Stylish Outfits To Rock At Your CNY Reunion Dinner
Mall-ed By A Tiger! Check Out The LIT CNY Decor Of Klang Valley's Shopping Malls!