Do you often find, after finally removing your bra, that there are red marks on your sides which hurt to the touch? That's your bra telling you that you're not wearing it right.
It's a fact that bras are uncomfortable, period. It's like this constricting undergarment that digs into your skin throughout the day and leaves you with indentation marks when you take it off. It would be nice if we all could just go out braless and live wildly free… but thanks to society, one can only dream.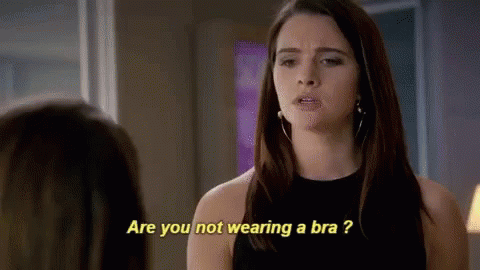 If your bra is leaving you with painful marks; or is misbehaving, with its straps constantly falling down your shoulders, then these might be the reasons:
Bra Band
This might be news to you, but bra straps are not responsible for the majority of the breasts' support and neither are cups. That's right – the bra band is the sole element keeping your girls up. But, it can get too tight if you choose the wrong band size. Also, if the underwire is squeezing or scraping into your breast tissue, your band is too narrow. Pushing those babies up is our main goal, but we can't let it ruin our supple skin as well.
Bra Straps
Uplifting your girls is one task that you need to keep an eye out on – and that is what your bra cups are for, not your straps. If you keep pulling on your straps in hopes that they won't let your breasts spill, then you're putting a lot of excess pressure on those straps. Which would then lead to your straps digging into your shoulders and leaving terrible marks on them. It can also lead to long-term pain in your shoulders, since there's too much pressure on them.
Look, ladies – as uncomfy as it is wearing a bra, it shouldn't be like that all the time. Coming from a plus-size girl, I would know. I've gone to many stores that sell bigger bras, and it was a hell of a struggle to find the perfect one. It's a journey to find the right bra – but it's all worth it if you do it for the sake of your comfort.