For most people, a good workout requires a lot of time, effort and motivation. That's probably why many are shifting away from traditional gyms to home-based workouts, because honestly, who can dedicate a few hours a day to sweat it out. If you're someone with a busy schedule and unable to slot in time for a quick exercise, do not fret as we have easy solutions that can work within your routine.
There's always a solution for staying in shape without having to put in much effort or time. Follow these helpful tips and you'll be on your way to achieving a healthier mind and body!
1. Get it done first thing
Although the thought of exercising after waking up sounds dreadful, it's might not be as hard as you think. Hold the temptation of pressing the snooze button and instead, get up and get moving! People who exercise first thing in the morning are likely to stick to the routine. Set your alarm 15-20 minutes earlier and go on for a brisk walk around the block. It will leave you feeling super energetic throughout the day! It's a small change with big impact.
2. Express workouts
We hear you. You do not have hours to spare for lengthy workouts. That's why express workouts have become more popular than before because not only they save you a ton of time, but are highly effective in burning those calories with a fraction of the effort. Incorporate workouts like High Intensity Interval Training (HIIT), Tabata or Zumba while keeping your workouts under 30 minutes.
3. Combine workouts with leisure time
Who says you can't mix exercise with leisure. If you want to use your spare time watching your favorite Netflix show, combine it with super easy mini workouts. Make those minutes count by doing quick push-ups, star jumps or sit-ups while keeping yourself visually entertained. It's a complete win-win situation.
4. Get on your feet
The idea of sipping your favorite cocktail at a bar socializing with your BFF seems like the perfect plan but try switching it up a little the next time. Go for a trail walk or run. It's a purposeful multi-tasking and motivating to burn some calories with your girls.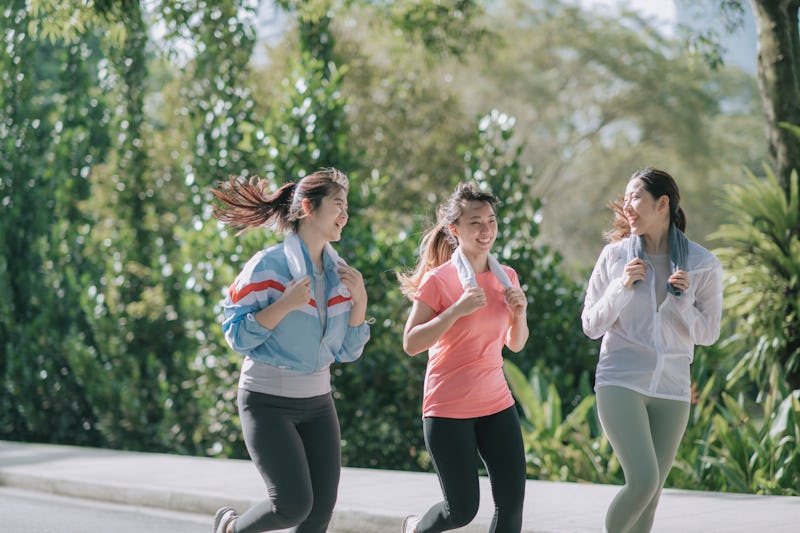 5. Commute on foot
Instead of standing idle for a minute on the escalator, walk up. If your train station or work place is around the corner from where you live, ditch the car or any e-hailing services and opt for walking instead. Try walking up the stairs at your office during your lunch break because they can be super energizing after fulfilling meal. Be mindful on how you can burn calories and get your heart pumping while you perform your daily routine. You'll be surprised how impactful these tiny changes can make.