Munchy's, the No. 1 biscuit brand in Malaysia that has grown to become a well-known and prosperous company with a worldwide presence, is constantly on a quest to offer healthier, tastier, and more pleasant products that bring people together in happy moments. Munchy's has, up till now, provided a wide range of options throughout all significant biscuit segments.
Speaking of biscuits, Munchy's has a new edition to the family: Munchy's Crackers Plus! With Malaysians choosing healthier food options on a daily basis, including snacks, making the time and effort to cook wholesome, mouthwatering meals, can be difficult, particularly when our calendars are jam-packed with various activities.
Hence, we often grab anything we can find to eat, because we are short on time. Although it could be a short-term solution, eating unhealthy snacks can have a long-term negative impact on one's health. So the best approach to satisfy cravings and picky taste buds is with quick, ready-to-eat snacks that still has heaps of nutrition.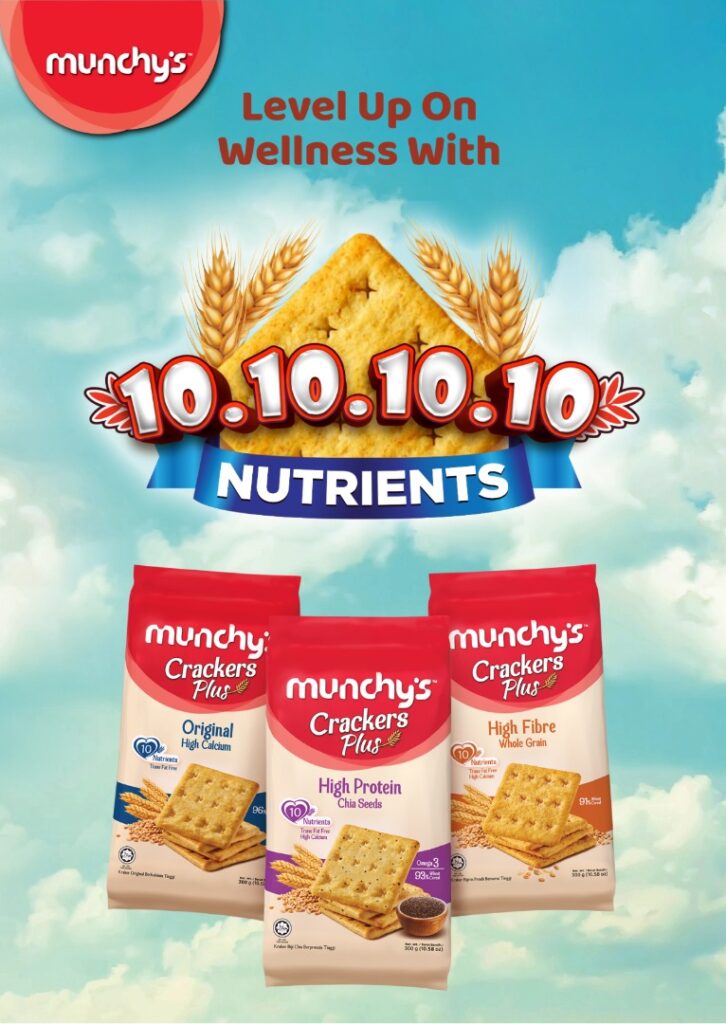 Munchy's Crackers Plus is lovingly made with 10 nutrients like vitamins (A, B1, C, B6), calcium, iron, zinc, folic acid, copper, and selenium, allowing you to snack healthily and happily! Free from cholesterol and trans fats, these crunchy, flaky treats give you satisfying deliciousness in every bite. According to the CEO of Munchy's Malaysia, Rodney Wong, snacks can be an important part of a diet to provide energy in the middle of the day, or after exercise. Enjoying a healthy snack between meals also helps to curb hunger cravings, preventing overeating during meal times later.
Also, since Malaysians love to eat, Munchy's Crackers Plus is a great choice, because frequent consumption of unhealthy snacks can lead to health issues in the long run. This is why Munchy's wants to advocate for the importance of choosing healthier snacks, which not only satisfy your tastebuds, but also provide the micronutrients our bodies need.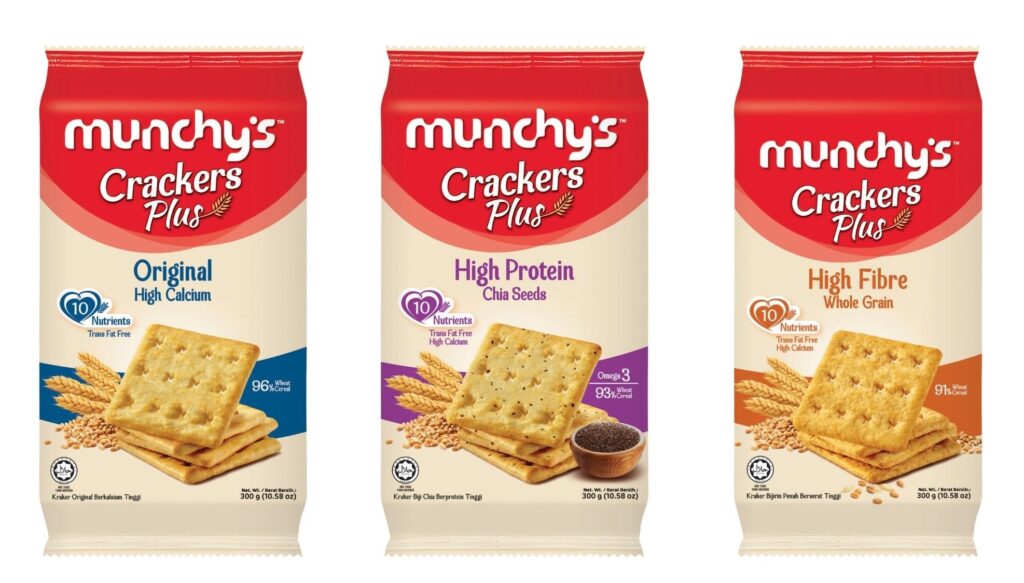 There are three delectable flavours available for Munchy's Crackers Plus: Original High Calcium, High Protein Chia Seeds, and High Fibre Whole Grain. Because they come in two pack sizes, you can always take these crunchylicious crackers with you for a healthy snack break.
Munchy's Crackers Plus

3-pack: 300g at RM4.80, and 7-pack: 700g at RM10.90
But wait, there's more!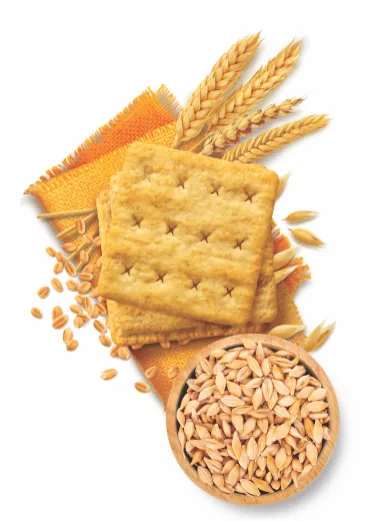 From now to July 6, 2022, Munchy's will partner with e-hailing service AirAsia Ride to spread the delight of Munchy's Crackers Plus!
A total of 30 Munchy's X AirAsia Ride cars will be making their rounds in the Klang Valley, Johor Bahru, and Penang. Lucky passengers who hop into a Munchy's ride can enjoy a free Munchy's Crackers Plus sample pack! At the same time, they can also scan the QR code inside the vehicle to purchase their favourite biscuits from Munchy's official Shopee store.
For more on Munchy's Crackers Plus, check out Munchy's socials on Facebook and Instagram.
More on food? Read this: