Fierce is the NEW flavour! Nando's Malaysia introduces its most powerful flavour yet! There's hot and then there's EXTRA hot. But are you willing to take on THIS challenge?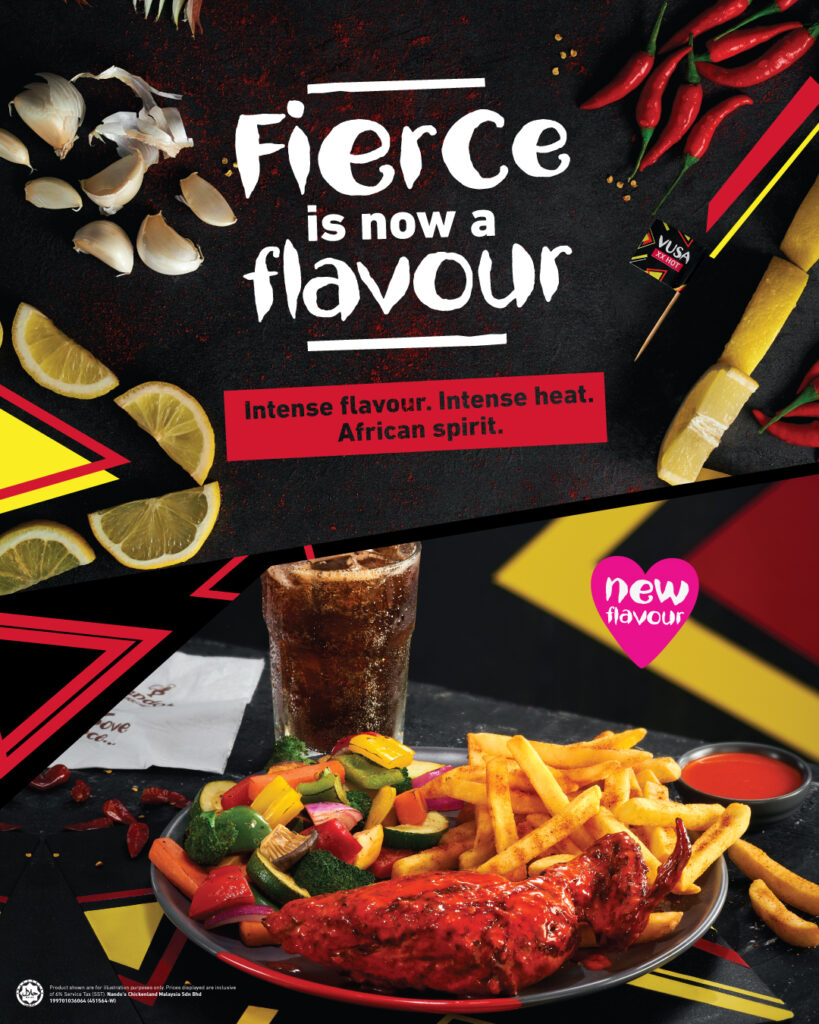 The brand-new limited-edition flavour is the most savage one yet! Say hello to the Vusa XXHot Flavour, which is at the top of Nando's PERi-meter. Yes, it's hotter than Extra Hot, and it's a whole new universe of flavour and heat! Daredevils eager for a new challenge can try the new Vusa XXHot Flavour in all of your favourite Nando's ways from now until September 4, 2022.
Nando's has been a Malaysian favourite since 1998. Not only is the fiery PERi-PERi chicken an institution, but Nando's outlets offer a joyful, warm, colourful and multicultural ambiance inspired by its South African background. Similarly, Nando's reciprocates the affection of Malaysian fans by continually improving the dining experiences at Nando's locations and developing popular recipes. That's why limited-edition flavours and meals are frequently offered (and occasionally retained on the menu indefinitely!)
Vusa, which means "excitement and fire" in Zulu, enables Nando's lovers to expect an eternity of both when they try this new flavour. Vusa XXHot is produced with a traditional recipe that includes African Bird's Eye Chilli, lemon, and garlic. In one bite, you'll taste tremendous heat, intense flavour, and the very soul of South Africa.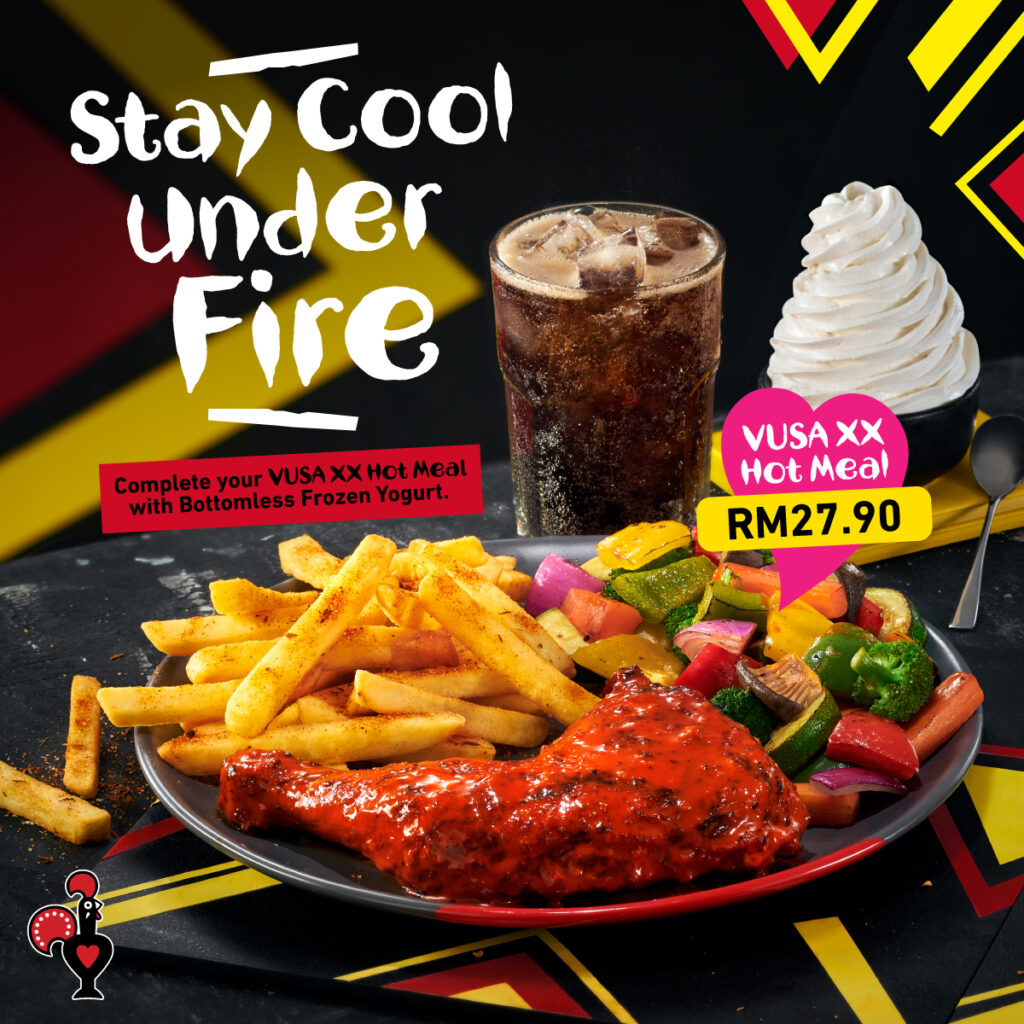 Feeling the heat already? For only RM27.90, you may put your tongue to the test with the Vusa XXHot Meal, which includes a quarter chicken, two sides, and one bottomless drink. You can receive the Bottomless Frozen Yogurt for only RM2.90 if you order the Vusa XXHot Meal (only at some Nando's restaurants.) It's the most delectable way to put out a fire.
Nando's Malaysia is pleased and thrilled that all Malaysians like their flavorful chicken. There's always a fantastic meal for everyone at their favourite Nando's restaurant, whether it's Lemon & Herb, Extra Hot, or something in between. Since Nando's knows how much Malaysians enjoy spicy food, it made sure that this limited-edition flavour will provide lots of spice, flavour and fire.
All I'll say to our fans – Be prepared to have your socks blown off!" – Chai Hui Fung, Chief Commercial Officer, Nando's Malaysia.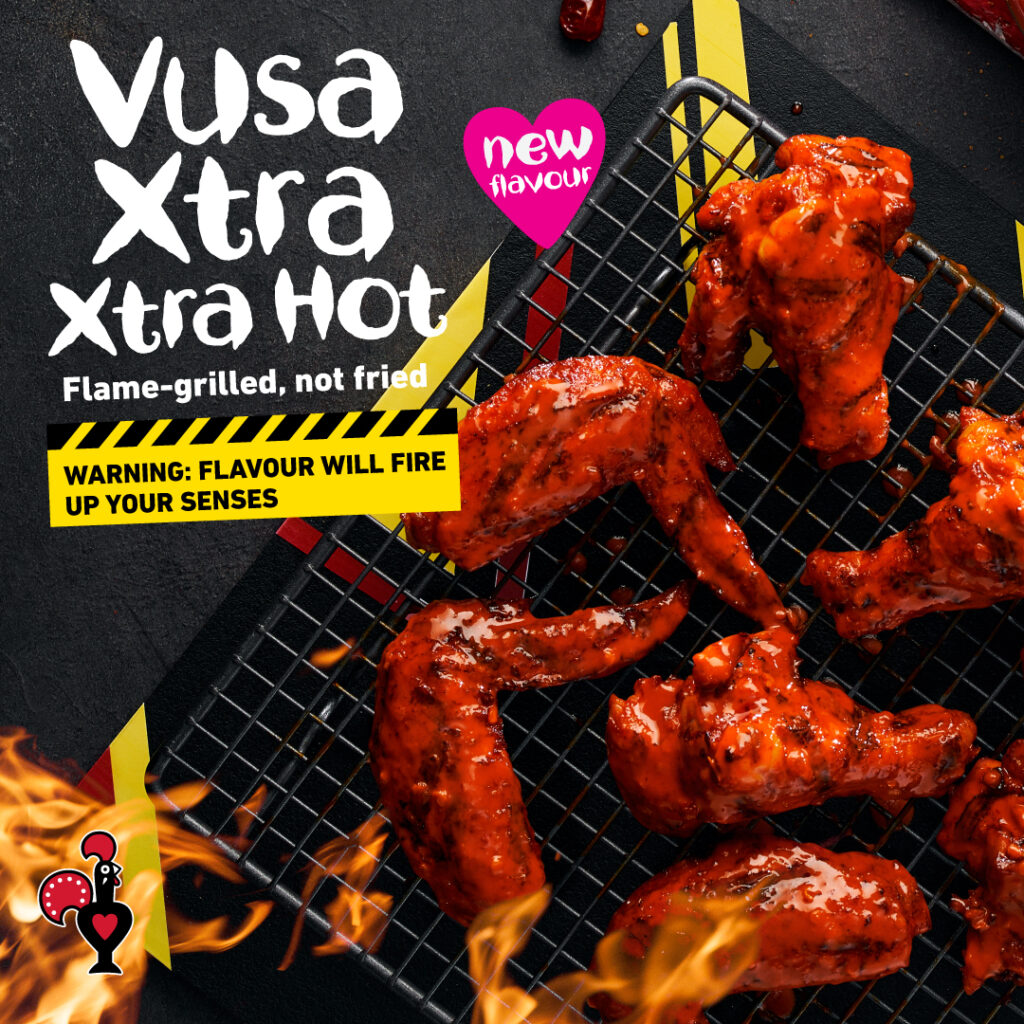 #VusaXXHotDay
Want to win 50 Nando's meals? Then try your hand at the #VusaXXHotDay challenge! Nando's Malaysia is throwing a social media spectacular for all fire-breathers on June 11, 2022. All you have to do is make your way (early!) to any Nando's restaurant to eat four Vusa XXHot-flavoured wingettes and drummettes within three minutes or less. Film yourself taking on this fiery gauntlet of deliciousness and tag @NandosMY and #VusaXXHotDay on Facebook, Instagram or TikTok. The top three most creative video submissions will each win 50 meal vouchers! Stay tuned to Nando's social media channels after #VusaXXHotDay, because there'll be a compilation video to celebrate all participants and toast the winners.
The Nando's Vusa XX Hot meal is now available in outlets nationwide until 4 September 2022.
Can't make it for #VusaXXHotDay but would still like to film yourself trying out the meal ? No worries! Just tag @NandosMY on Instagram or Tiktok so that everyone can watch too!
For more information, visit www.nandos.com.my, or follow Nando's Malaysia on Facebook, Instagram, or TikTok.
More on fast food? Read this:
KFC's New Promos To Reignite Malaysians' Undying Love For 'Kepci'!