Dressing up and looking presentable takes time and effort. No one has an instant understanding of what kind of colour palette would best fit a different fabric texture or shoes. Having a good fashion sense requires creativity and a sharp eye for colour combinations or putting together an ensemble. That is one talent not everyone has or has an interest in. However, fictional characters with style could be everyone's inspiration and an introduction to the fashion world.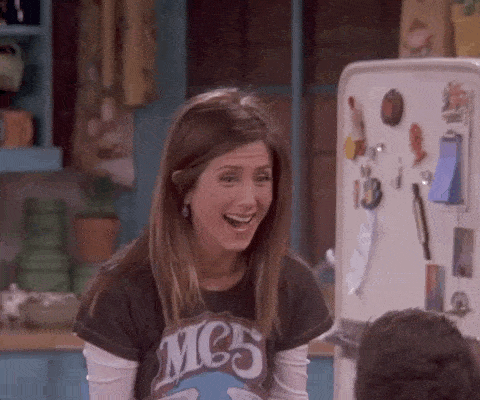 Here are some stylish fictional characters you can take inspiration from for your daily wear:
Carrie Bradshaw (Sex and The City)
One of TV's most stylish icons, Carrie's wardrobe is replicable in real life, as her style and fashion choices are easily found at a variety of price points and from different brands. There are lots of iconic outfit ensembles from Carrie that would fit well with any occasion – for going to work, or on a weekend night out with the girls.
Carrie's style would best fit heel lovers, as Carrie is never seen not wearing a pair of heels going out and about in New York City.
Elle Woods (Legally Blonde)
Another iconic fictional fashionista, Elle Woods is the spokeswoman for the colour pink and anything pink! Elle's wardrobe choices would be easy peasy lemon squeezy to replicate, as pink is the only colour worn by her with some occasional colour swaps when Elle is determined to prove herself to her peers. Elle's looks would be a perfect workday outfit, as it consists of blazers, skirts, and dresses.
Why not channel your inner Cosmogirl with Elle's court attire – a pink dress with a belt to look both stylish and confident to start and end your day. You must always have faith in yourself – Elle Woods
Cher Horowitz (Clueless)
The fashion style of Cher was ahead of its time back in 1995, as she has a digital outfit organizer AND she brought the tartan plaid pattern to prominence with her iconic yellow tartan plaid set that matches with Dionne's black tartan plaid set. Her non-plaid outfits are also iconic eg: the Calvin Klein bodycon dress, her gym clothes, the red Alaïa dress…  The tartan plaid has been a popular pattern choice, with the Burberry Check being the most recognizable one. You can easily replicate Cher's stylish tartan looks for your business wear.
If Cher's fashion style is not your cup of tea, there are other stylish characters from Clueless like Dionne, Tia, or Amber that might be more suited to your style and taste.
Blair Waldorf (Gossip Girl) 
A modern TV fashion icon, Blair, from Gossip Girl channels and owns the preppy chic look. Blazers, bows, patterned stockings, and, most importantly, headbands were all on her list. The on-screen socialite's distinctive stylings wowed fashionistas everywhere, with them having their take on Blair's preppy appearance.
In Gossip Girl, besides Blair, Serena Van der Woodsen and Jenny Humphrey are also iconic trendsetters, providing a broader choice in styling choices as well.
Rachel Green (Friends)
An icon of the 90s who even created a hair trend – The Rachel. Rachel had been a 90s fashion influence for many new and old fans of the hit sitcom. Rachel's outfits are a current obsession among Gen Z-ers with K-pop band BTS showing their love for this series. Not only that, her outfits are easy to replicate, as her casual wear consists of overalls, jeans, and cotton tops. Her stylish wear comprises dresses, button blouses and coats, which would be a stylish choice and take for office wear too.
You can always count on stylish fictional characters to be your style icon inspiration if you ever come to a standstill on what should you wear.
More on style? Read this:
https://lipstiq.com/fashion/186975/black-is-the-new-black-two-tips-on-layering-black-on-black-apparel-like-a-boss/