Looking for a classy twist to your sartorial style? The new fashion line FabNu offers you just that!
A new label by Fabindia Malaysia, FabNu, is an immersive apparel range that'll get you excited! With its bright hues and breathable textiles, you can upgrade your closet for a fashionable summer of stylish elegance!

Fabindia began as a home furnishings export company in 1960, but by the early 1980s, the company had established a reputation for clothes manufactured from handwoven and hand-printed fabrics. Now, Fabindia introduces FabNu, a collection of sustainable, playful, and cheap western wear aimed at Millennials – and the first launch comprises four amazing lines – Indie Dreams, Flashback, Conversation Starter and Folkadelic.
Indie Dreams is characterized by indigo block print craftsmanship and easy-to-wear designs; while Flashback pays homage to the retro aesthetic that has been revived. Folkadelic is a salute to some of the original Madras plaid weaves in exquisite yarn dyes and celebrating colours in the best possible way; while Conversation Starter is all about having fun and being playful.
Fabindia Malaysia recently held a limited launch of the FabNu line at their Masjid India store. Miss Universe Malaysia 2019, Shweta Sekhon, hosted the event, which saw all of Fabindia's faithful followers go crazy over the new collection. The boho chic collection of colourful, cheap, and most importantly, sustainable western apparel was a big hit with Fabindia's fans.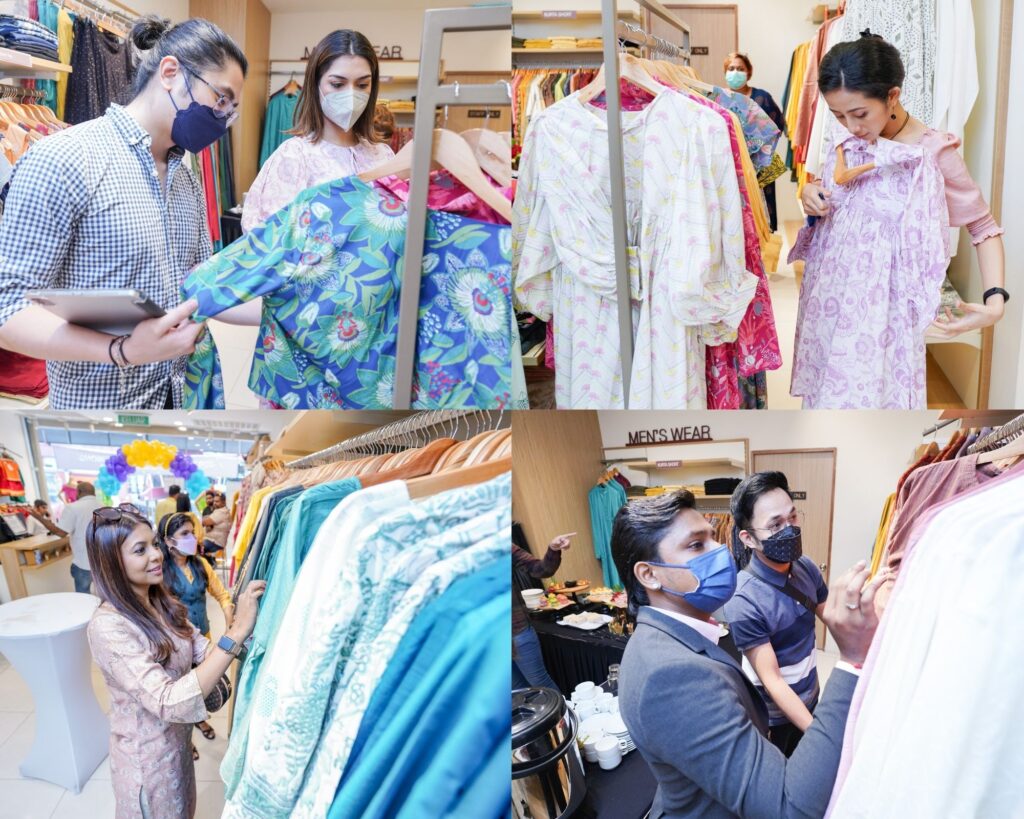 FabNu Brand Identity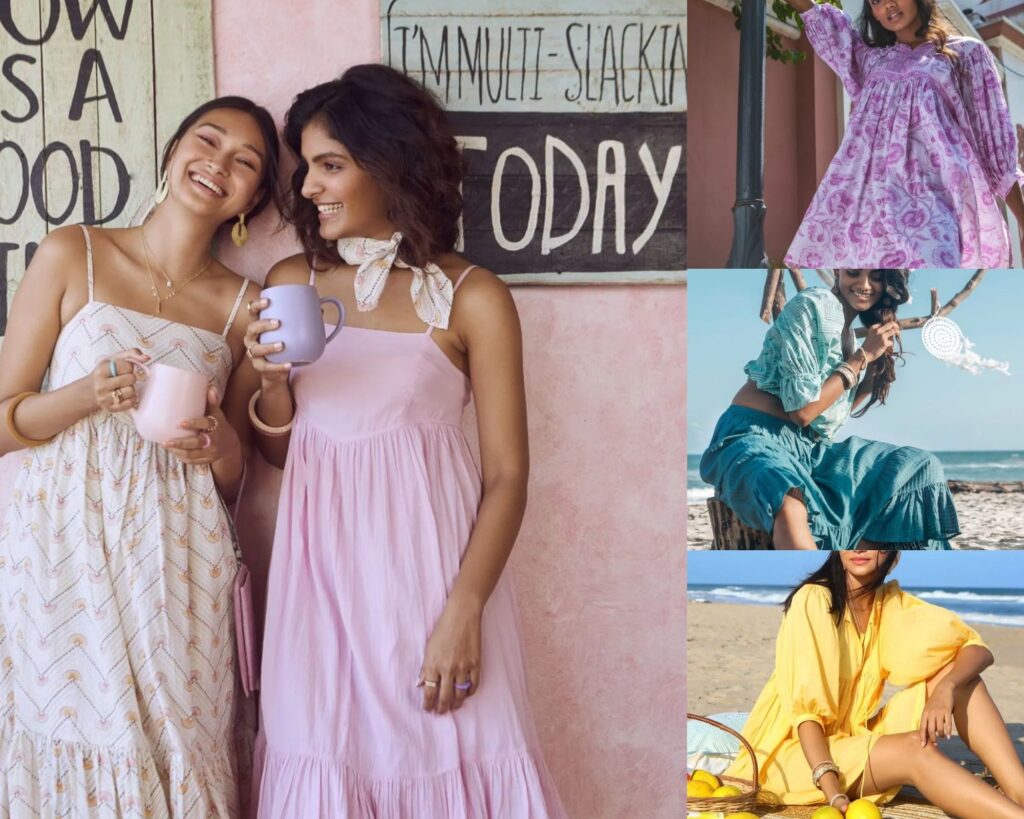 FabNu is a sub-brand of Fabindia. Rooted in India, it has an indispensable global reach and appeals to a wide range of consumers. In terms of the typographic logo, the 'n' flows into the 'u' to represent movement. The Millennial consumer is not only always on the move physically, but is also constantly striving to level up, evolve, and grow. The flower represents growth, as well as the blossoming beauty of YOU and respecting individuality.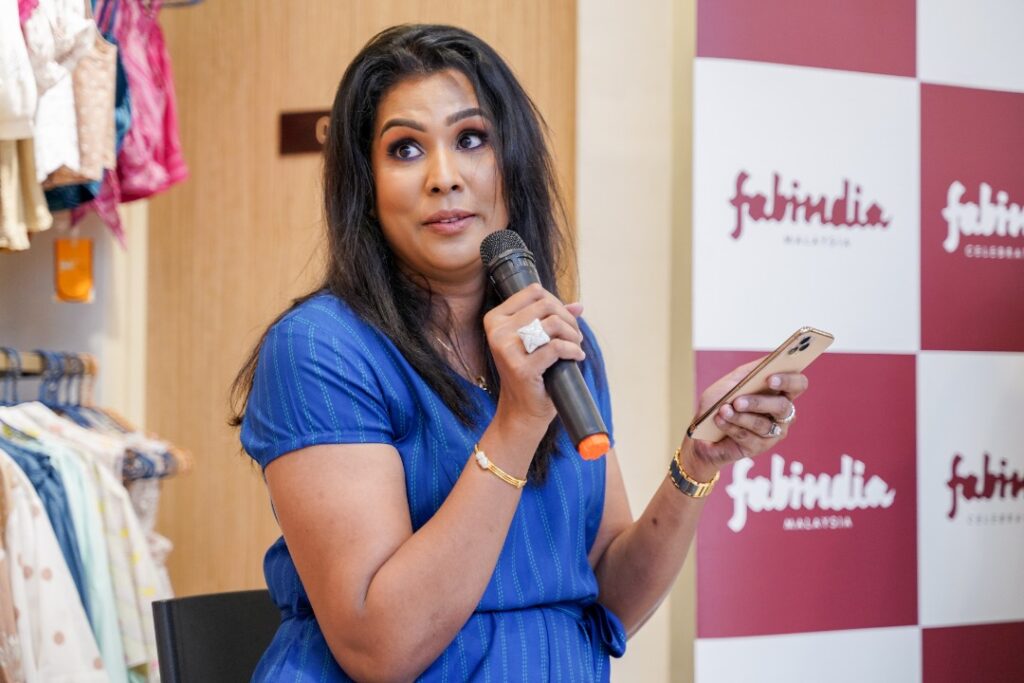 The Tag Line: Unapologetic You

Capturing the spirit of an entire generation, the concept celebrates individuality and belief in one's self. "Staying true to the brand image, Fabindia is known for comfort and elegance. It's a brand highly recommended for all genders and age groups. We are truly excited to bring FabNu to Malaysia and believe it will appeal to our local market across all groups and cultures" said Datin Manjari, Director of Fabindia Malaysia.
How It All Began
As mentioned earlier, Fabindia started out as a home furnishings export company in 1960. In 1976, Fabindia built its first retail store in Greater Kailash, New Delhi, which is today one of its iconic locations. Fabindia was already known for clothing created from handwoven and hand-printed fabrics by the early 1980s.
Fabindia is now the largest private platform for products derived from traditional crafts and knowledge, with a presence across India. A substantial portion of them are supplied from villages around India, where the company collaborates directly with artisans, offering design, quality control, financial support, and raw materials, among other things.
Fabindia Malaysia is a Fabindia franchise that initially launched in Malaysia in 2015, with its first location in Nu Sentral Mall. Fabindia Malaysia, as the name suggests, sells great Indian clothing and accessories, redefining ethnic India with vibrant colours that bring delight and contentment to the eyes. Today, Fabindia has 211 retail stores across India, 2 stores in Singapore, Dubai, and Malaysia; and 1 store each in Italy, Nepal, and Mauritius.
Grab FabNu's lovely, authentic attire and other accessories NOW!
For more details, visit Fabindia's Facebook, Instagram or website.
Visit Fabindia Malaysia locations:

Masjid India

Operation hours : 10:00 a.m. – 8:00 p.m
NU Sentral

Operation hours : 10:00 a.m. – 10:00 p.m
More on shopping? Read this:
https://lipstiq.com/beauty/200159/ainz-tulpe-opens-first-southeast-asian-store-at-pavilion-bukit-jalil/