We all want that 'extra' glow when it comes to makeup. But can we achieve that without having to layer our faces with many products? Absolutely! Nowadays, makeup has solutions for everything and anything, but that doesn't mean we need to depend on cosmetics to achieve a naturally-healthy glow.
Instead of spending all the money on upmarket illuminators and serums, this 5-step process can elevate your look, even if you have a minimalist makeup look going. Get a naturally-dewy and fresh-looking makeup look simply by following these easy-peasy steps!
Step-1: Moisturize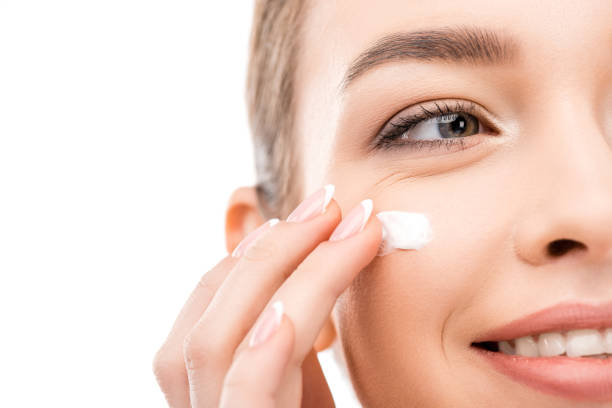 The key to healthy, glowing skin is within. If you have dehydrated or dull-looking skin, it's important to keep it looking 'alive'. So, apart from downing several glasses of water a day, you'll need to use a good moisturizer before applying any make-up. Once you have done that, let it sink into your skin before moving on to the next step.
Step-2: Opt for a lighter base
A glowy make-up does not necessarily mean using an illuminator or dewy foundation as your base. A light and sheer base will keep your skin feeling light and breathable. Try using a BB or CC cream over a foundation instead. Your skin will thank you for it. It will also prevent your skin from looking cakey or thick.
Step-3: Setting powder
Face setting is important if you want the makeup to last longer without much budging. Normally, a translucent power finish will help to lock in your make-up, making it last for longer hours. However, mattifying your face will dull your skin's shine. So the trick to maintain the glow is to powder only around the under-eye area and leave the face as it is.
Step-4: One product, multiple uses
In makeup, you can use one product for several things. For instance, get creative by using your lipstick as a blush on your cheeks and a hint on your eyelids for eyeshadow. You'll be amazed with the results. The texture and colour of the lipstick will give a natural glow to your whole face.
Step-5: Setting spray
The final step will be to lock in the makeup with a good dewy setting spray. Not only will it keep your make up lasting longer, but it'll give a fresh look to your face. If you need to touch up your make up, don't forget to use the trusted setting spray afterwards. A dewy look works great on any ensemble and occasion.
More on makeup? Read this:
You CAN Hack It! TikToker Popularizes THIS Hack For Budge-proof, Creaseless Base!