'Tis the season to be jolly with your loved ones – over great food! This year, foodies won't have to go far to find fantastic festive fare – Marriott Bonvoy Hotels & Resorts is going above and beyond to provide its guests with an incredible array of gastronomic greats and seasonal sensations!
Whether you're planning a trip to St. Regis Langkawi or stopping by W Hotel Kuala Lumpur to splurge on their delectable dishes, check out these gastronomic highlights at participating Marriott Bonvoy Hotels & Resorts this holiday season. You won't want to miss them!
W Hotel Kuala Lumpur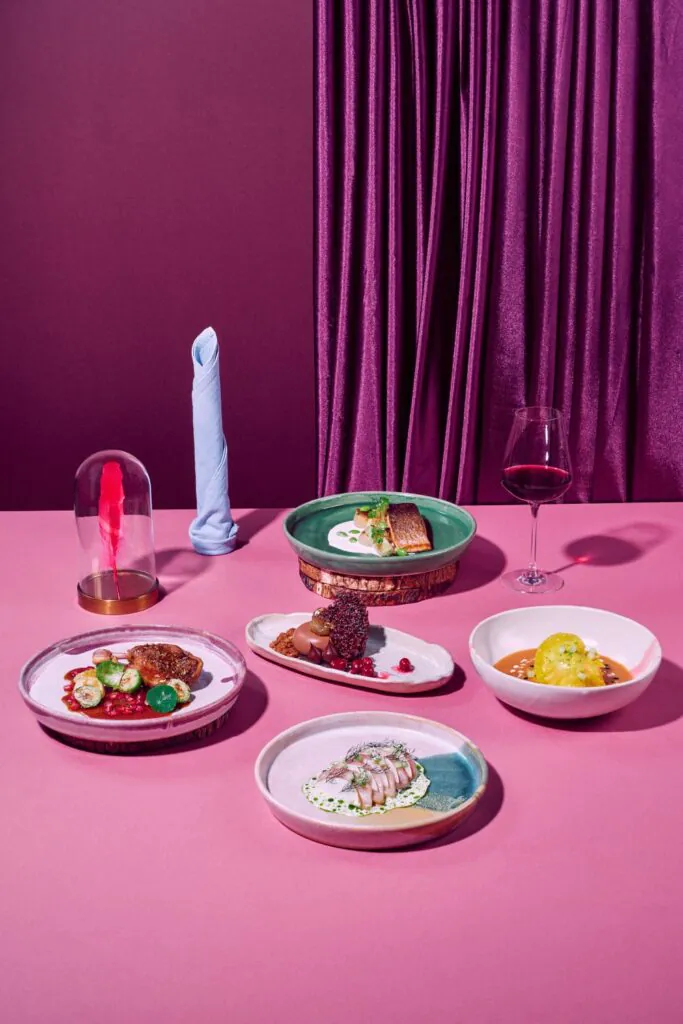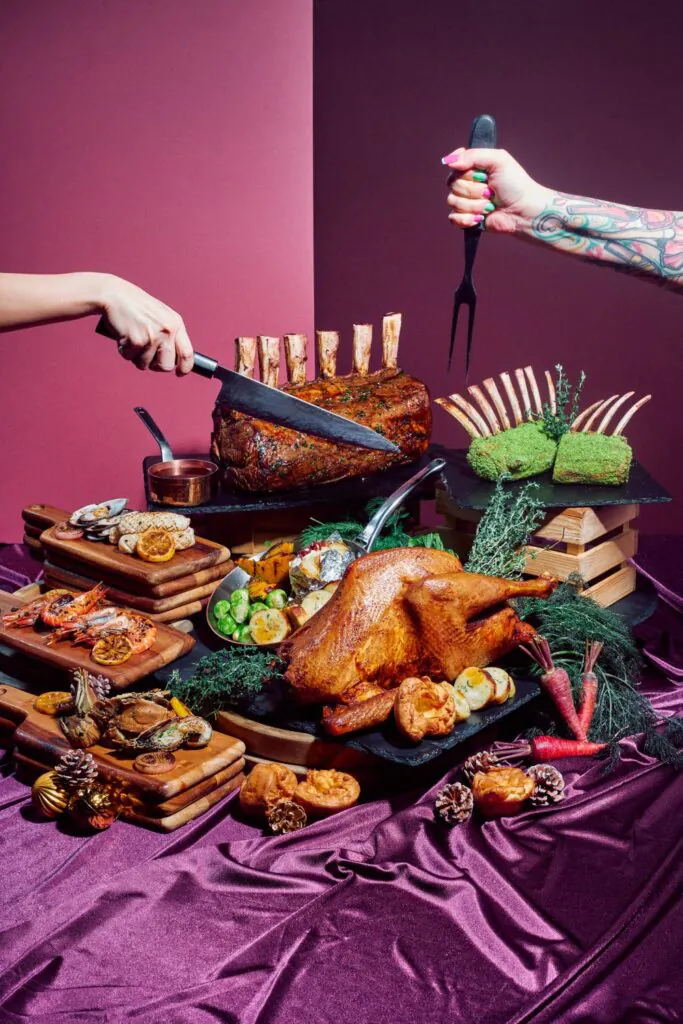 Luxuriate in an extravagant Christmas menu featuring a delectable 4-course meal specially curated by Flock's talented chefs. Confit Duck Legs with Herb Roast Kohlrabi, Pomegranate Gastrique Sauce, Pan Roasted Salmon with Scallops, Edamame, and White Wine Sauce, and Sweet Mouthwatering Desserts round out the four-course meal.
Flock also promises the Holly Jolly Christmas Eve Buffet Dinner, The Jingle Feast Buffet Brunch, and the Christmas Fete Buffet Dinner in addition to the 4-course meal. Keep the party going with Living Room Live Christmas Eve Edition, highlighting Stankonnexions after the lights go down from 9 p.m. until late on Christmas Eve.
The St. Regis Langkawi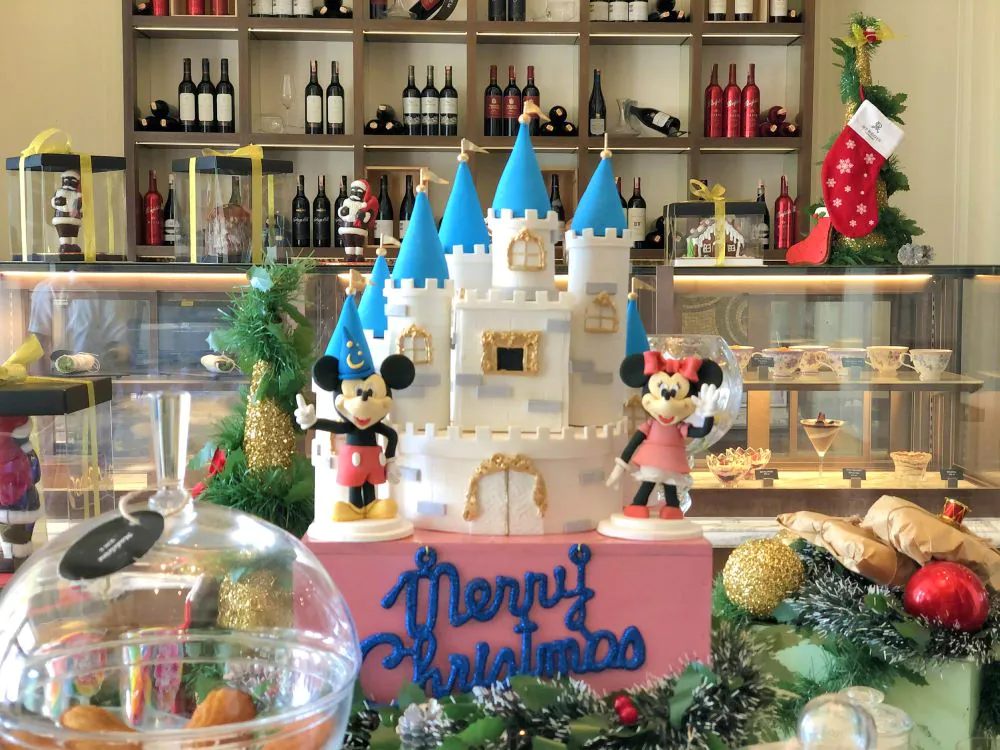 It's the season to spoil yourself and your loved ones in lavish settings with ribbons and festive surprises. Pantai Grill provides the ideal setup for your Christmas barbeque, with a fantastic view of the Andaman Sea, where diners can enjoy a Christmas Eve Sizzling Barbecued Gourmet or a Christmas Day BBQ.
L'Orangerie offers a Family Style Sharing Set Menu – or if brunch is your thing, Caroline Aster's Diamond Brunch at Kayuputi awaits. Relish in the 7-Course Degustation Menu for the supreme feast!
The Westin Kuala Lumpur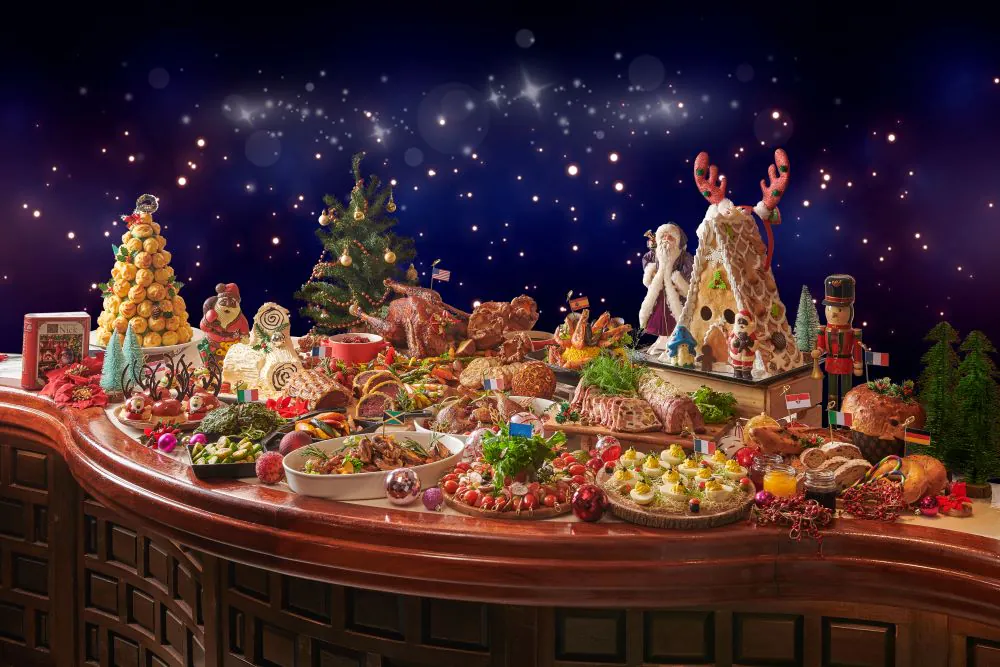 At The Living Room, embark on a gastronomic quest to explore culinary delights from over ten countries. From Spanish Paella Seafood to Jamaican Spiced Braised Oxtails, The Westin Kuala Lumpur festive buffet features international treats. Vegetarians are not forgotten at the Vegetarians of the World section, which serves dishes such as French Cauliflower Gratin, German Braised Red Cabbage, and more.
On December 24th, 25th, and 31st, expect a thrilling show staged by a magician who'll approach diners' tables and amaze them!
Four Points by Sheraton Kuala Lumpur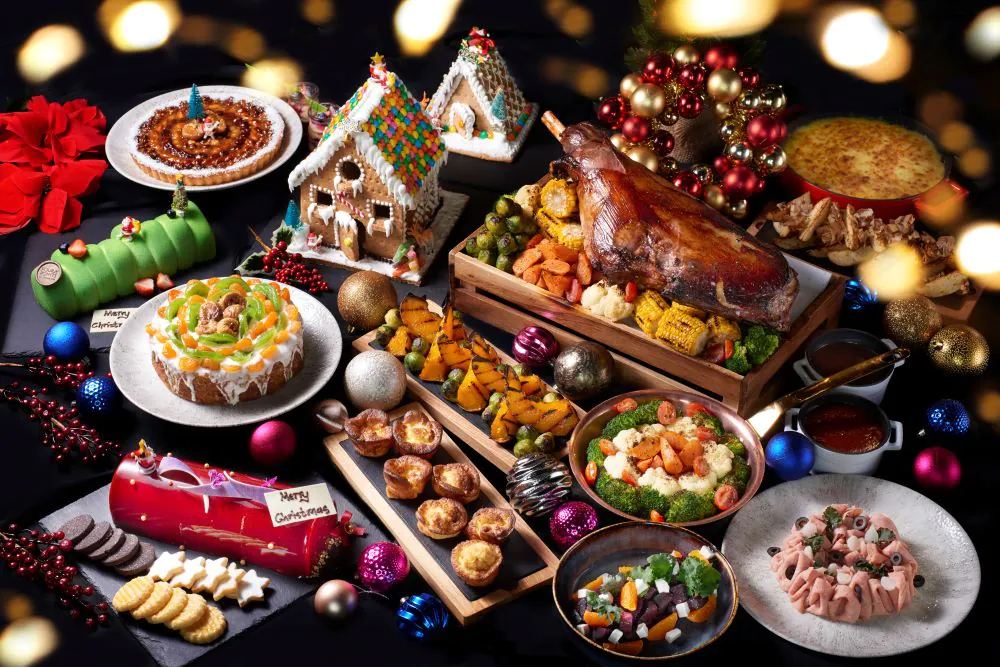 Executive Chef Gerald Chong developed signature dishes at Quan's Kitchen, including Slow Roast "Rojak Nyonya" Lamb of Leg, Marmite Roasted Lamb of Leg Kapitan, and Marinated Beef Striploin. An unforgettable meal is guaranteed whether it's the Christmas Eve Buffet Dinner, Christmas Day Luncheon, or Buffet Dinner.
With the holiday season in full swing, the hotel also serves a delectable menu that includes festive buffets, takeaway menus, Christmas-themed afternoon teas, gift hampers, cocktails, and more.
The Westin, Desaru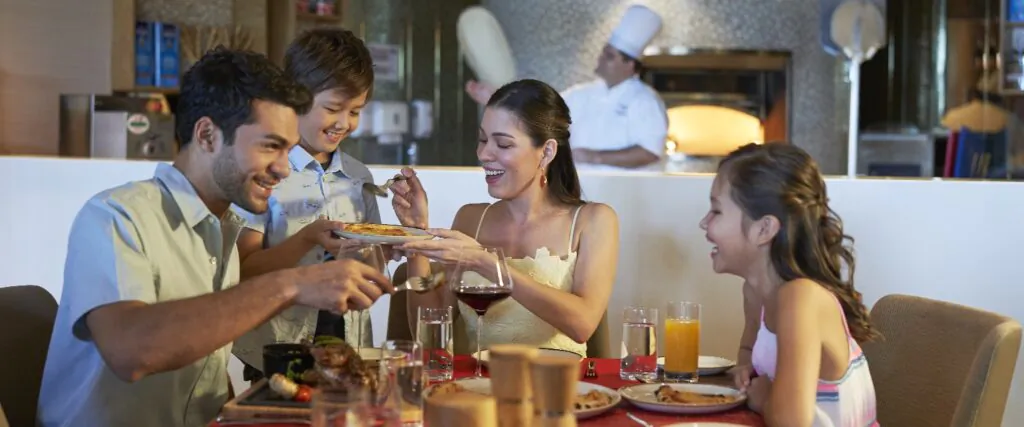 Prego's skilled chefs are preparing expertly curated set lunches and dinners for classic European flavours this Christmas! On Christmas Eve and Christmas Day, three-course lunch set selections include Salmon Fillet with Dauphinoise Potato, French Beans, and Saffron Butter Sauce; succulent Grilled Angus Tenderloin with Sautéd Spinach, Roasted Garlic and Beef Jus.
The Prego holiday-exclusive dessert includes the Natadelizia: a Panettone Sponge Cake with Soft Cream Cheese and Caramelized Pear topped with Espresso Sauce. Prego's 4-course dinner with a glass of Kir Royale or Sparkling Wine allows guests and diners to recapture festive tales.
Le Méridien Putrajaya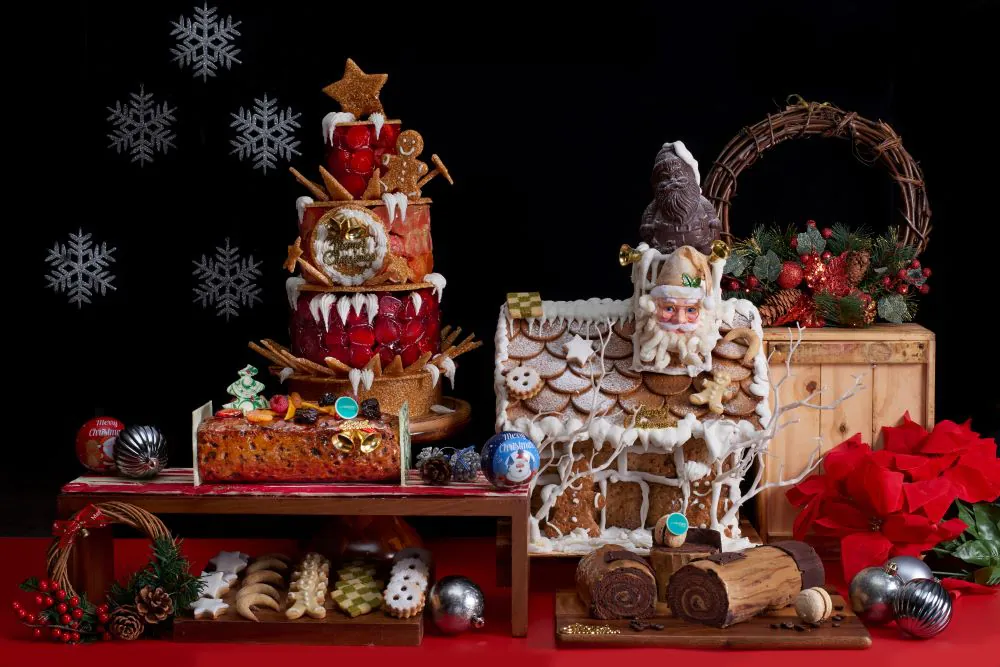 Find Christmas Roasted Premium Pineapple Chicken with Bread and Chestnut Stuffing, Roasted Rib Eye Beef, Rosemary Crumbed Rack of Lamb, and Christmas Baked Salmon with Tapenade all in one buffet at Latest Recipe. Sashimi, as well as western and local dishes, are available for seafood lovers.
Sweet delights to end the wine and dine experience include the Illy Coffee Yule Log, Christmas Mince Pie, and the chef's special Christmas Cookies. Diners will be serenaded by a caroling performance to ensure a comprehensive celebration, and children under the age of four will dine for free, while those aged five to twelve will receive 50% off.
Le Méridien Kuala Lumpur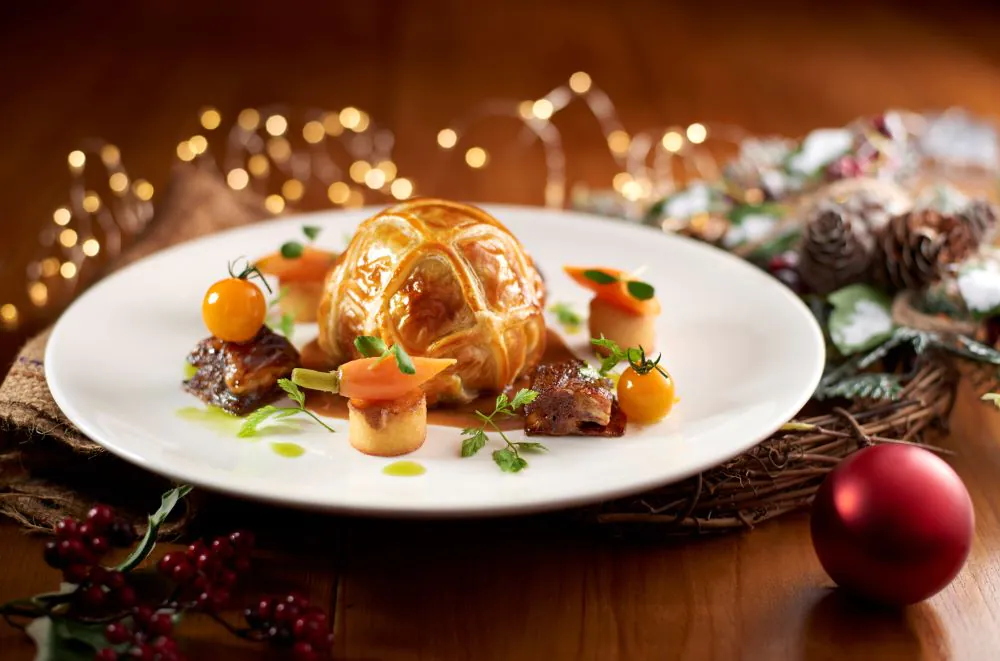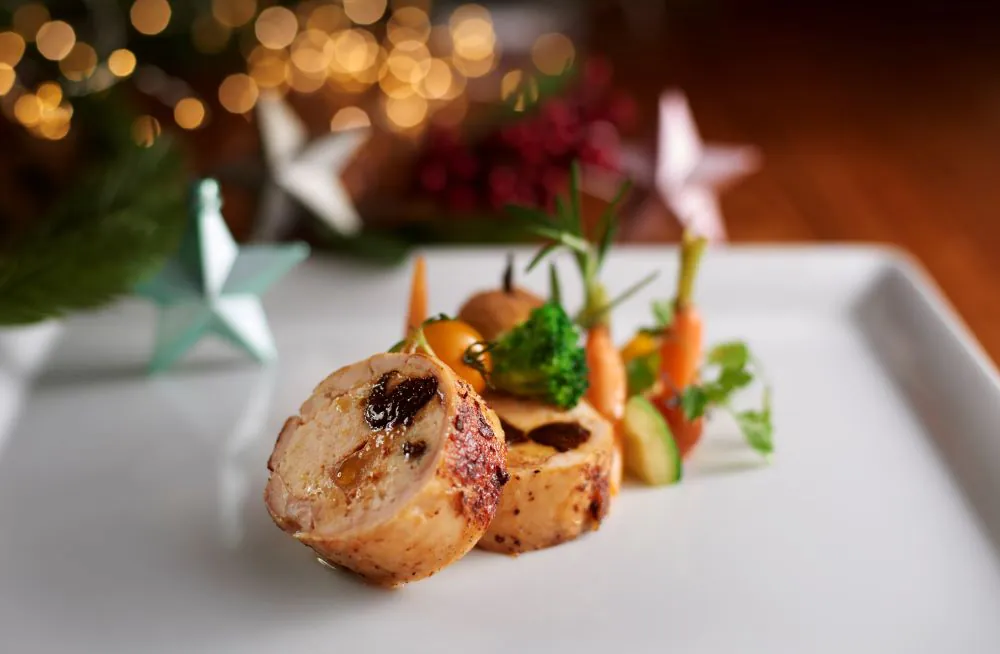 Close out the year and celebrate the holidays with special gourmet offers from award-winning restaurant PRIME. Alternatively, head on over to Gastro Sentral for an imaginative feast that includes Citrus Infused Slow-Cooked Turkey Marble Roulade & Seared Foie Gras and Grass-Fed Beef Loin with Truffles.
Latest Recipe, which tops the list of Kuala Lumpur buffets, offers a medley of over 150 options, including tapas creations, Slow-Roasted Rib Eye and Roasted Turkey on the carving station, as well as desserts.
Le Méridien Petaling Jaya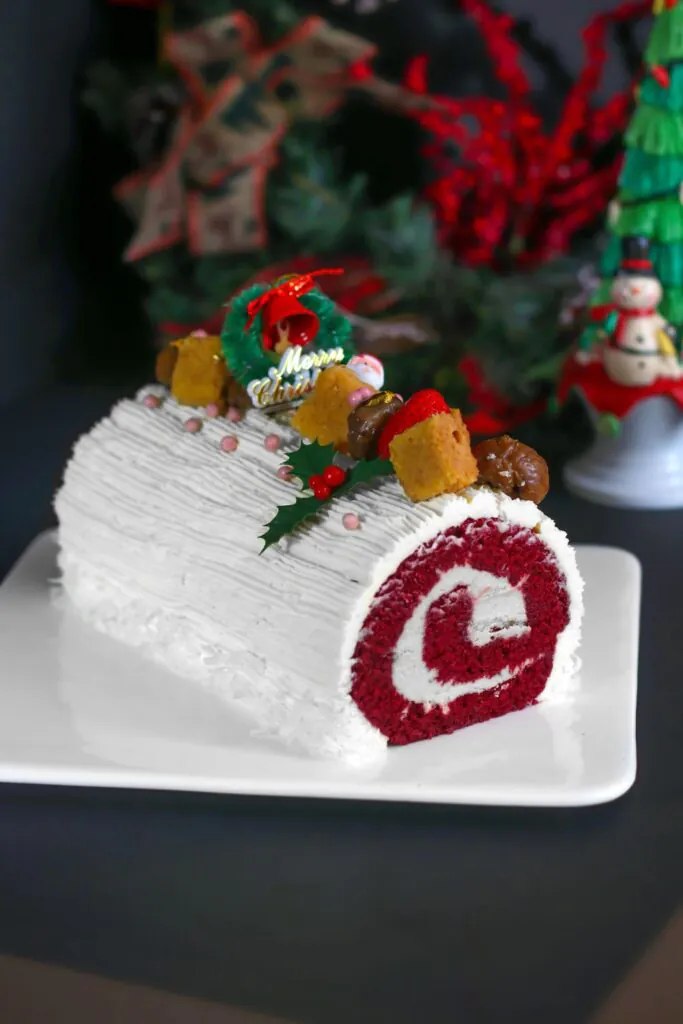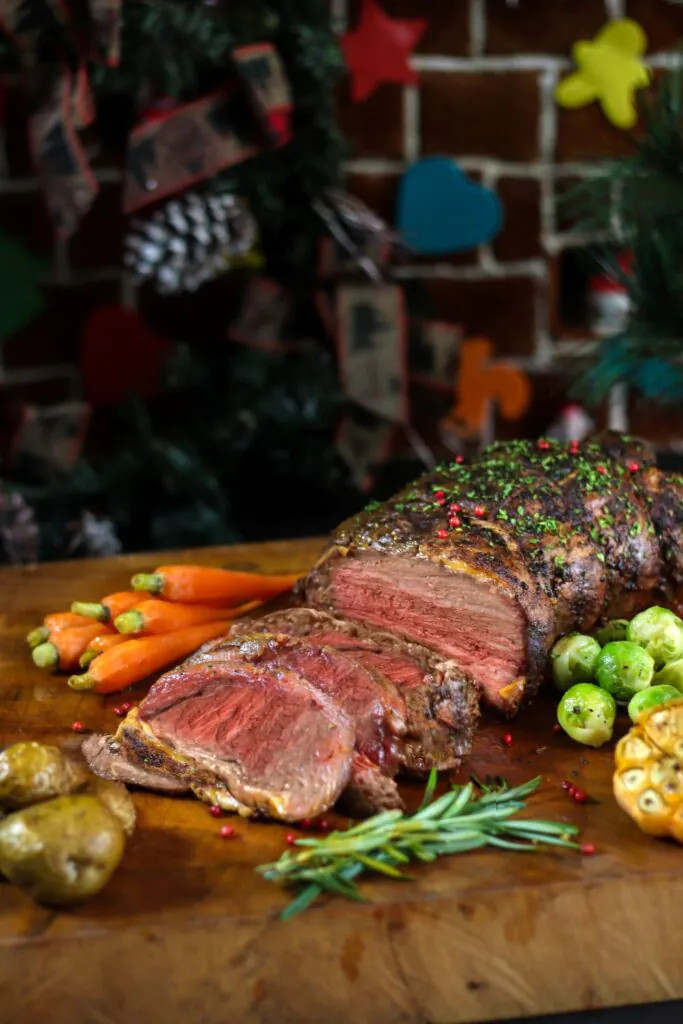 Spend the holidays at Pasar Baru and PJ's Bar & Grill, where you will be spoiled for choice. From traditional holiday fare to local favourites, this is an excellent place to spend Christmas, especially if you have children, as The Denim Ninja will be performing live on Christmas Eve.
Palm Garden Hotel, Putrajaya, a Tribute Portfolio Hotel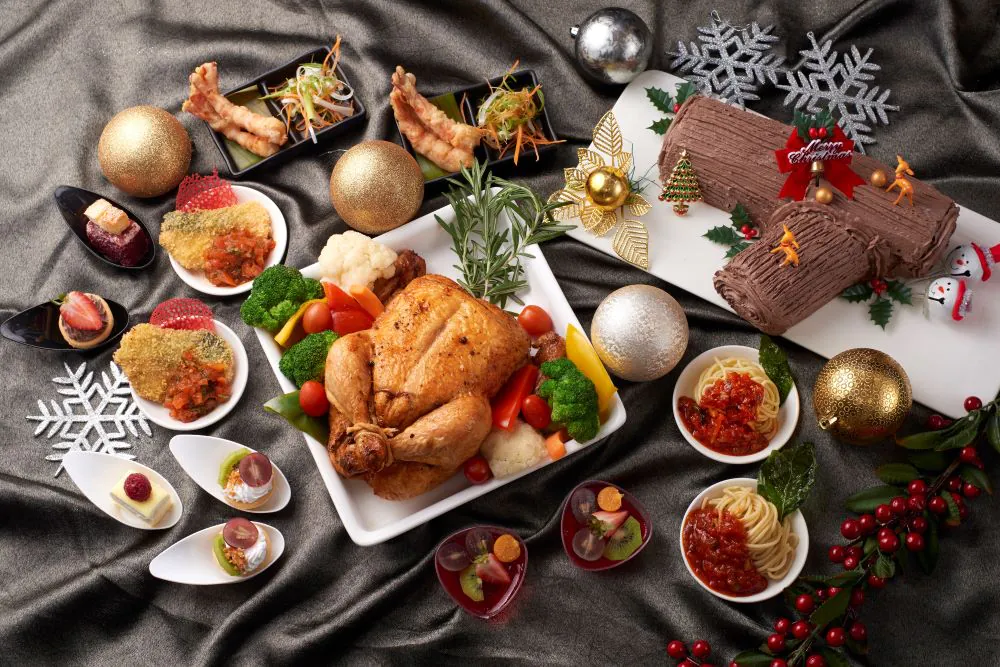 Enjoy a plethora of seafood options, including New Zealand Oysters, Half Shell Mussels, and Flower Crabs. Other options on the menu include Saddle of Lamb, Roast Striploin, and Roast Chicken with all the trimmings you could want. Christmas fruit cakes and cookies, puddings, French pastries, apple pies, and other sweet treats round out the evening.
More on festive promos? Read these:
Real Deals: Festive Promos @ Ritz-Carlton Langkawi & Sheraton Petaling Jaya