Have you made your reservations for Christmas dinner this year? If your answer is nope, then we've got a deal in store for you!
While roast turkey, gingerbread, panettone, and pudding are traditional holiday fare, many restaurants in Malaysia have adapted their Christmas menus to appeal to customers who only celebrate the occasion as a cultural event. And that is what The Chow Kit has to offer.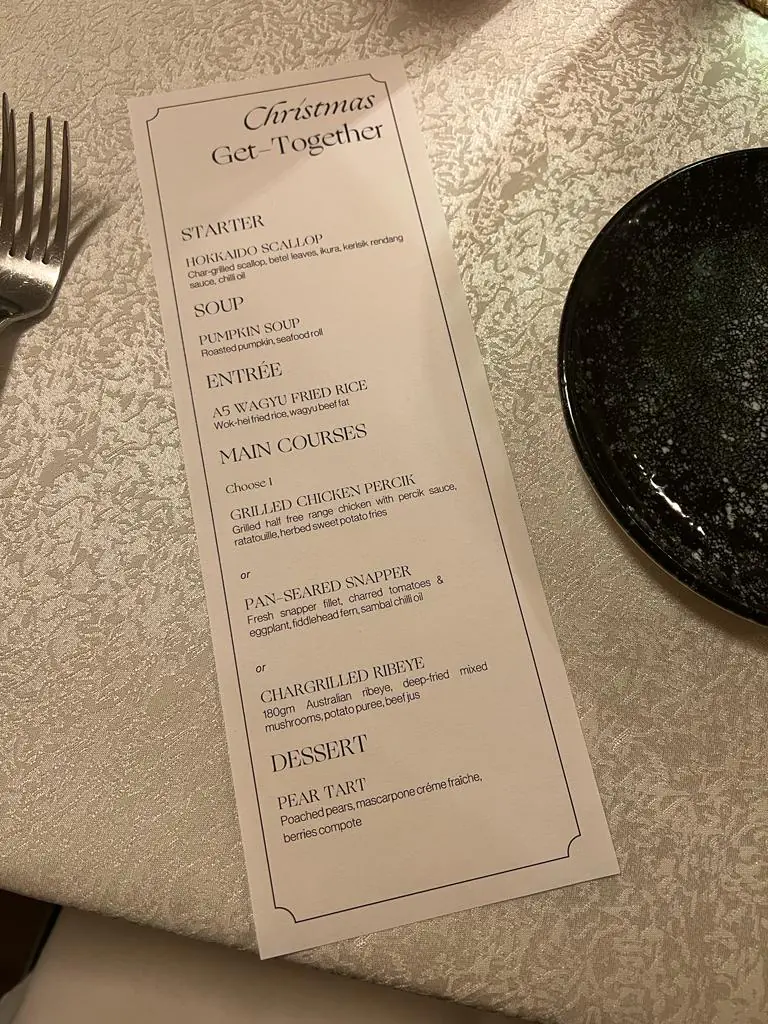 This year, The Chow Kit Kitchen transforms its seasonal menu into a holiday spread with a 5-course meal that features a unique twist for Christmas.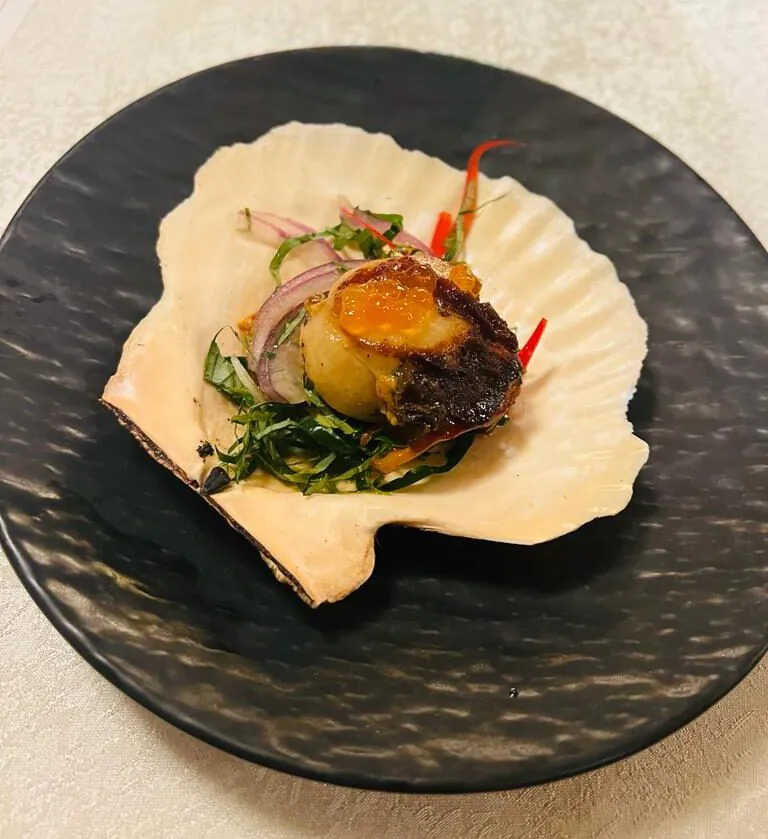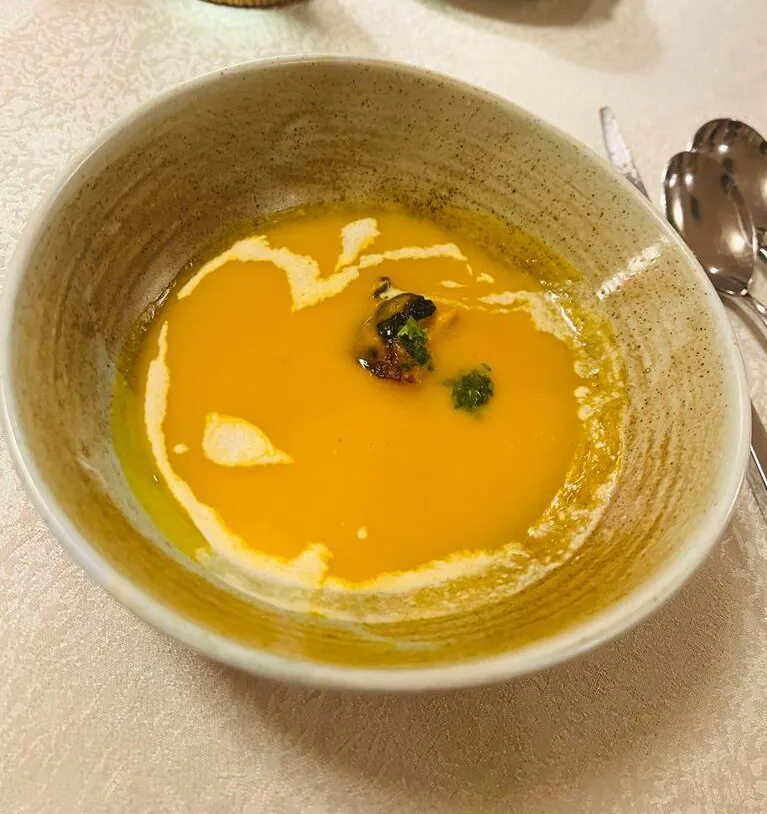 For starters, guests will be served with the Hokkaido Scallop. The char-grilled scallop is served with betel leaves, ikura, kerisik, rendang sauce and chilli sauce. From the ingredients alone, you can tell there's a heavy Malaysian influence in this dish. Lipstiq began our dinner with the Hokkaido Scallop – which was perfectly cooked and juicy. As for the overall taste, I would say the herbs were a tad overwhelming. If you particularly enjoy ulam, then you'll love this dish.
Next up was the Pumpkin Soup. There's only one choice of soup on the menu. The pumpkin soup is served with a seafood roll. To be honest, I thought it was a 'seafood roll' but this looked like a tiny chunk of fish placed in the center of the soup. The soup was very mild and sweet. The seafood roll was slightly salty, but it did enhance the soups' flavour overall. To me, the soup had a hint of bacon…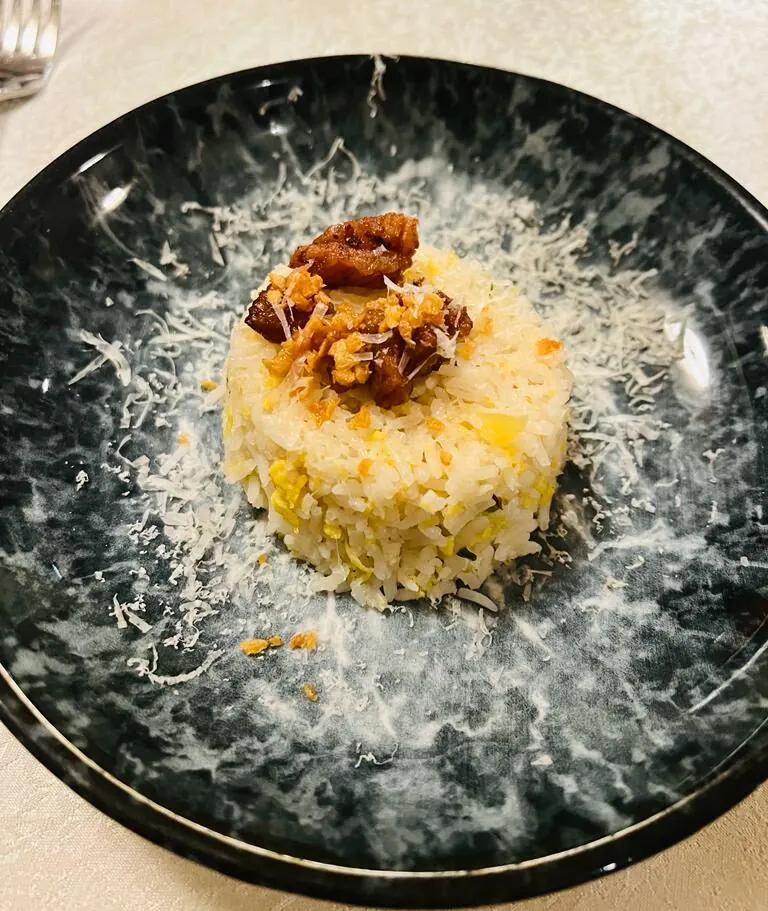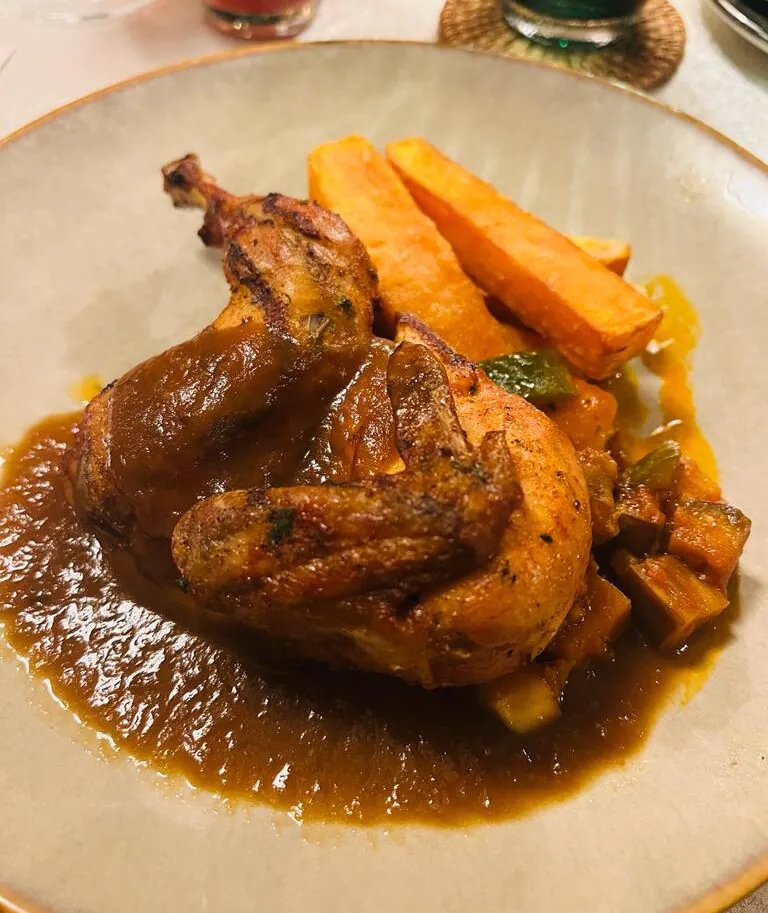 Moving on to the entree, we had A5 Wagyu Fried Rice. I had high hopes for this, because most people claim that wagyu has a distinctive taste and I was curious to know. The fried rice was pretty basic. I liked how it had a buttery taste, but wished it had more flavour. The wagyu wasn't chewy as expected, but crispy and super salty. I needed more kick to this dish, hence, I added their signature sambal.
Now for the main course. There are three choices to choose from; Grilled Chicken Percik, Pan-Seared Snapper and Chargrilled Ribeye. I went with the Grilled Chicken Percik. This grilled half free range chicken comes with percik sauce, ratatouille and herbed sweet potato fries. I didn't quite get the concept here, cause there's Western, Italian and Malaysian all in one dish. The chicken was perfectly cooked, but it lack moisture. On its own, you can't expect much flavour from the chicken, so, you must pair it with the sauce. I felt the percik sauce was too sweet. Then, there's the ratatouille, which was also sweet. As for the fries, it would have been better if they sliced it thinner and made it crispier. I loved the sweet potato, but it was too thick and mushy to enjoy.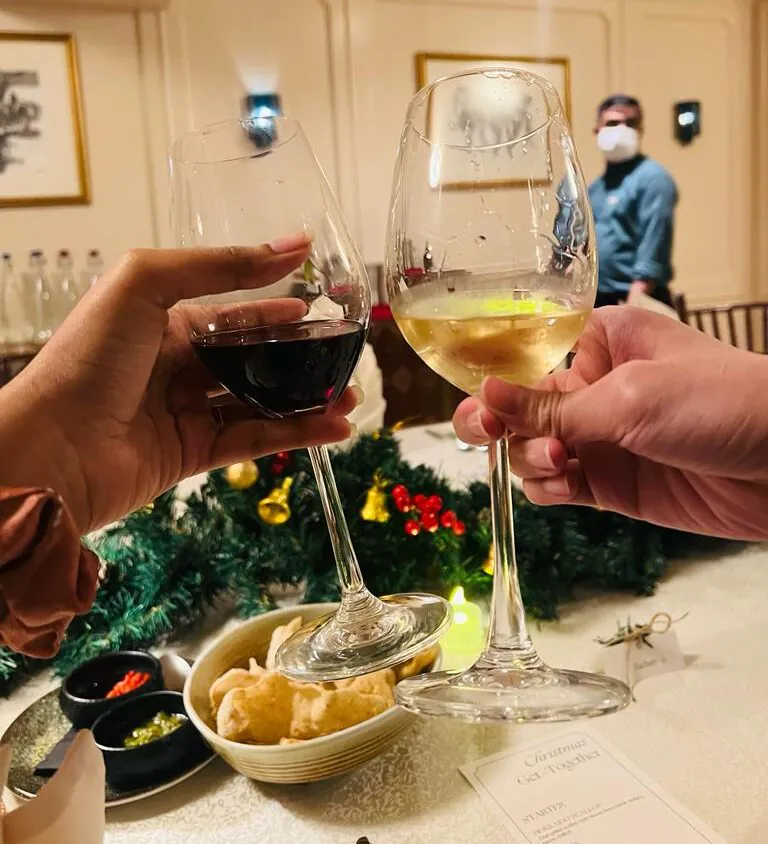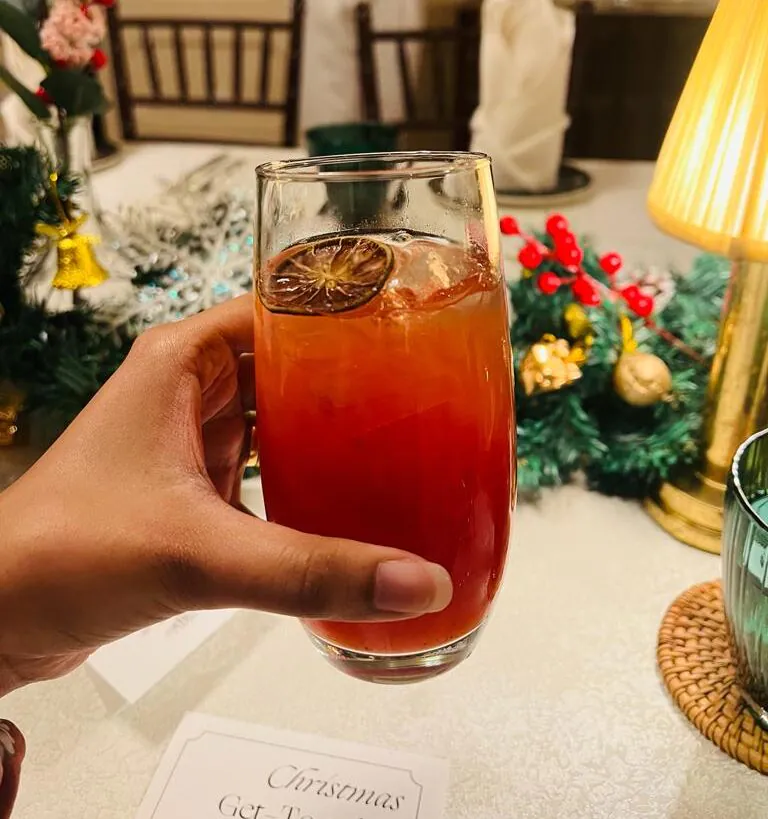 For beverages, they had Cranberry juice as well as white and red wine. Since it's all about Christmas, wine was the obvious choice here.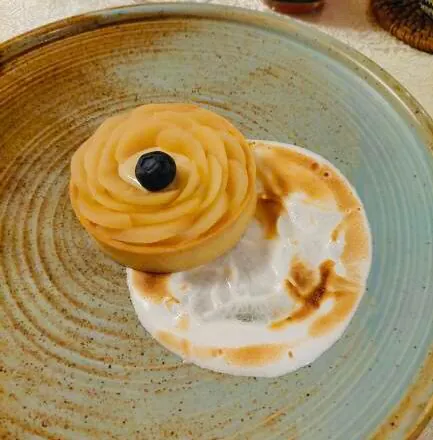 Last but not least, for dessert, we had Pear Tart. The tart was obviously fruity, but it could have used a bit more, well, tartness. The tart was too thick and the cream was more of an ice cream. Nevertheless, it was a good way to end the meal.
Overall, the festive menu here is great. I did expect an assortment of festive food – but here, you can get a variety of cuisines in just one course.
Indulge in this one of a kind Festive Menu for only RM228++(per pax). Served for a limited time from 23rd to 26th December and 31st December 2022.

Make a reservation now via this link, or call The Chow Kit at +603 2778 6688
More on festivities? Read: