The holidays are just around the corner. 'Tis the season for sparkle, good cheer, and of course – gifts! It can be a hassle to find gifts for your loved ones – that's why the safest bet is to choose things that add a cozy touch to the home, especially stuff that can be used every day! Enter Cosmic Cookware and Philips!
Cosmic Cookware
A brand loved by home cooks, Cosmic Cookware presents a dashing cookware collection perfect for this holiday season: a new shade in Pink Berry! Mixing aesthetics and functionality, the new Pink Berry collection makes it easy to light up the festive feast from your kitchen to the dinner table, and a great holiday gift to share joyful kitchen moments. After all, you can never have enough PINK!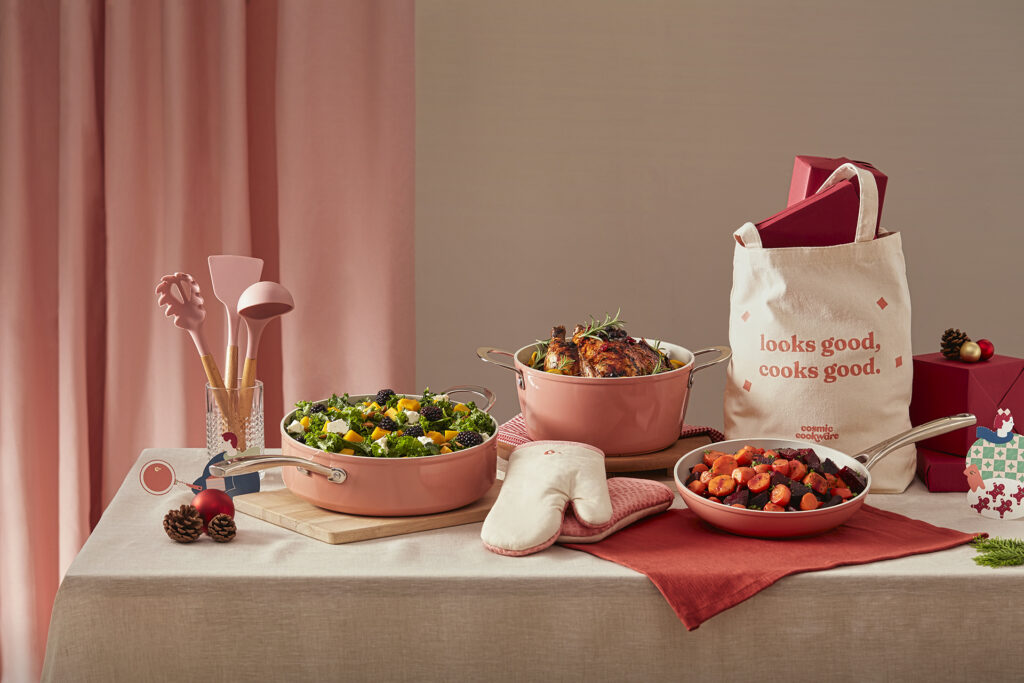 Pink Berry cookware is produced from a natural ceramic compound that is free of harmful chemicals and toxins even when subjected to high temperatures. Not only are Cosmic products free of compounds such as TEFLON (PTFE), PFOA, Cadmium, Lead, and other "forever chemicals," but each piece of cookware is coated with Swiss-certified ILAG ceramic coating, which is guaranteed to be non-toxic and non-stick.
The Cosmic Cookware Pink Berry assortment includes: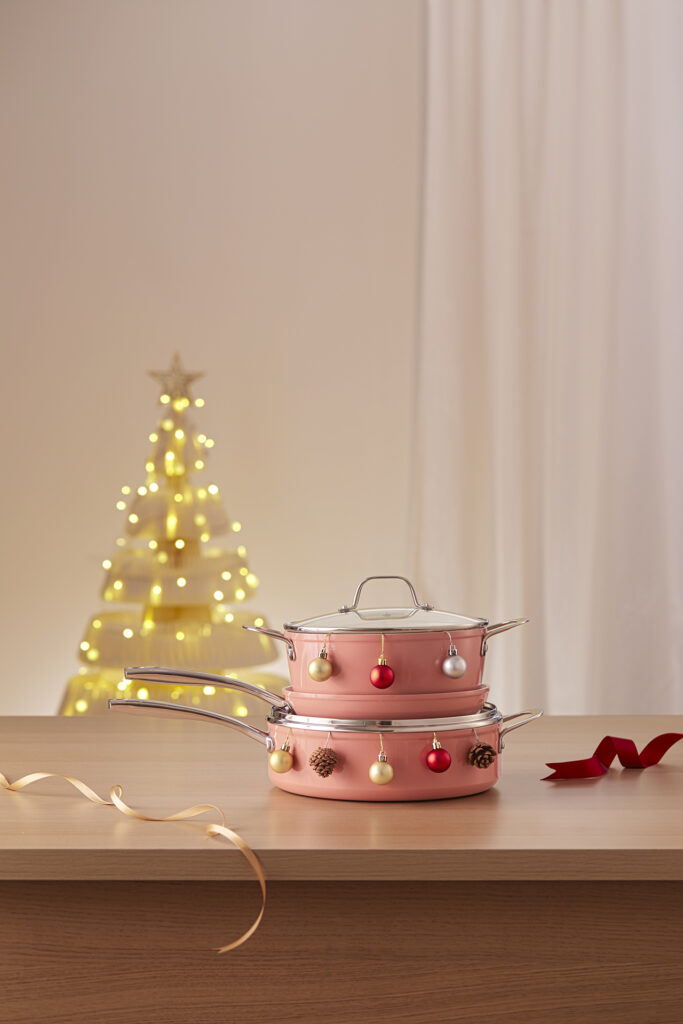 Pink Berry 5-piece Cosmo Set, RM557
Pink Berry cooking essentials will round out your kitchen for the year-end festivities. The five-piece set is intended to especially complement the modern cook, with nonstick and non-toxic features suitable for any cuisine.
Jingle All The Way Set, RM480
Celebrate the holiday season with Cosmic Cookware's most wholesome Pink Berry kitchen set. From cookware to kitchenware, oven mitts to a grocery tote, this season-special assortment has something for all of your kitchen requirements.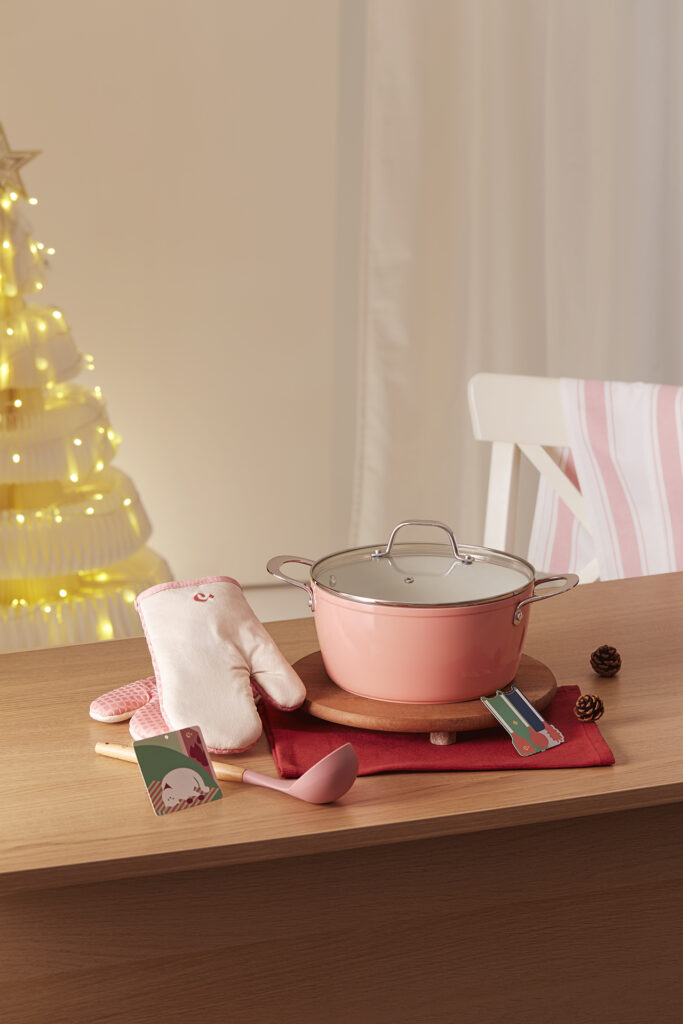 Holly Jolly Set, RM435
With Cosmic Cookware's Pink Berry culinary starter set, you can put your kitchen on the "Nice List" this holiday season. Cooking only gets better with their easy-to-use cookware (and matching tool set!) from braising to browning, stewing, and sautéing.
Merry Little Cosmas Set, RM358
This holiday season, savour the little things with the ideal Pink Berry cookware set. When it comes to cooking for festivities, there's no better place to start than with their all-in-one Cosmo Fry and Casserole.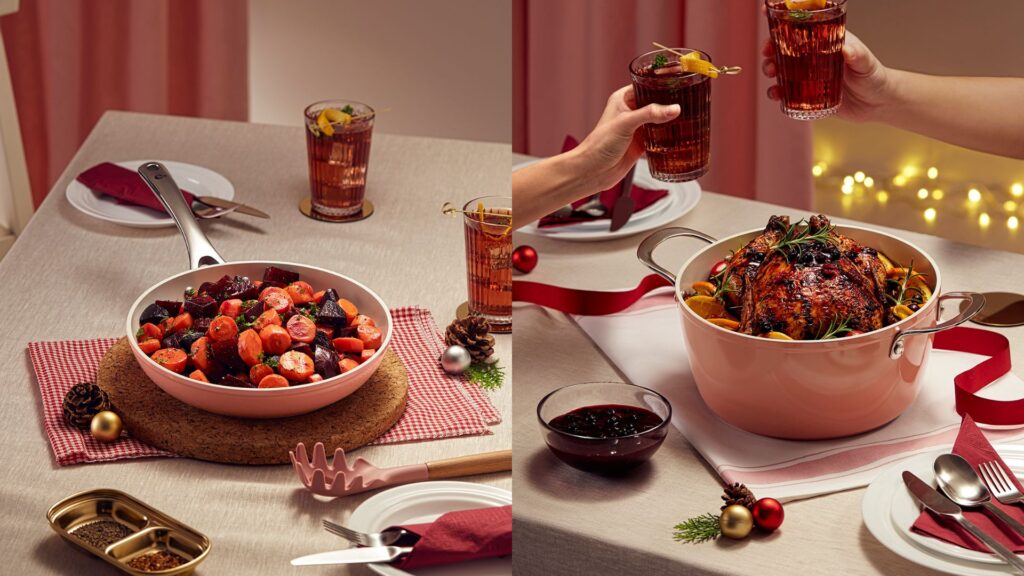 All cookware sets and individual pans are now available at www.cosmiccookware.com.
Philips
The end of the year is approaching, and Philips Domestic Appliances is ready to celebrate! Because practically all of us have been accustomed to remaining indoors as a result of the pandemic, smart gadgets have progressed from a desire to a household requirement!
This lends validity to Philips Domestic Appliances' ambition of transforming people's houses into homes, which is what we're looking at right now – 6 appliances that make life easier and tasks more pleasurable, not to mention the fact that they make ideal end-of-year gifts for your family and loved ones.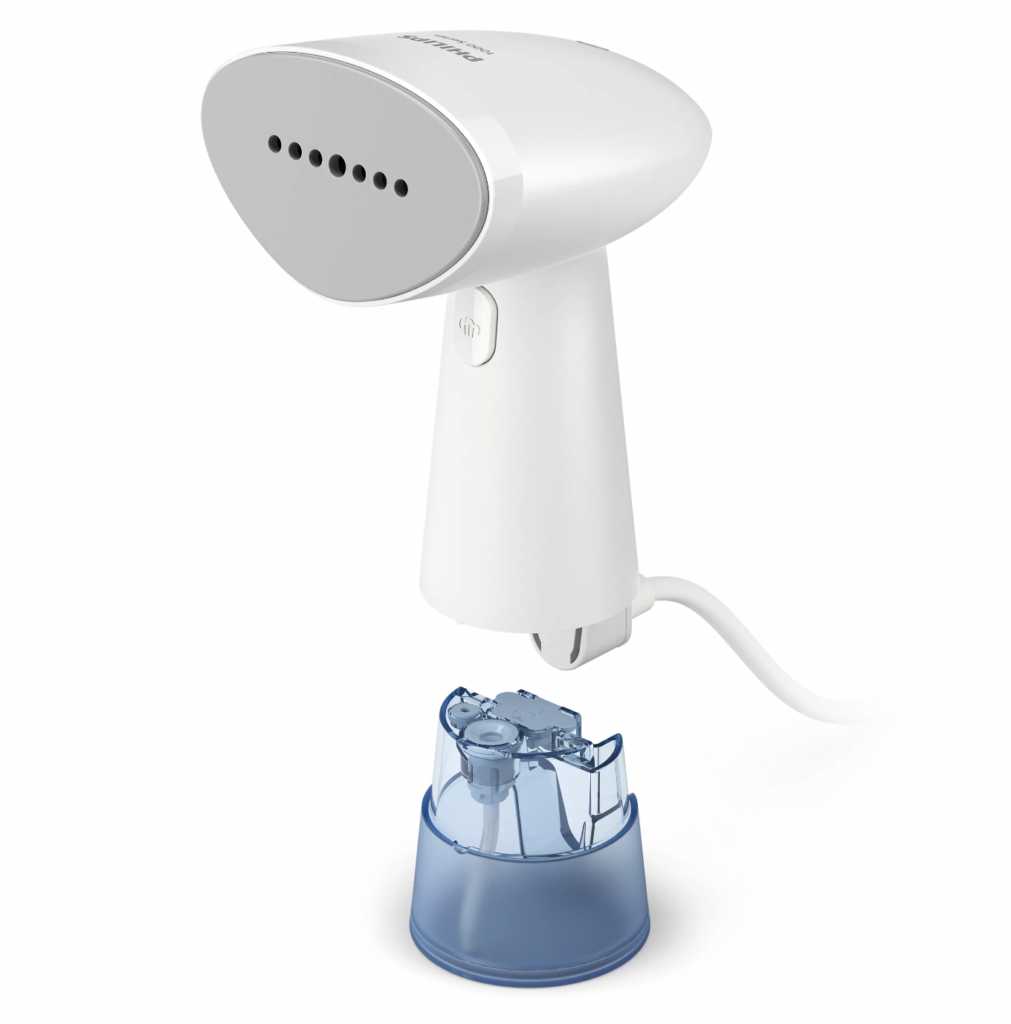 Philips Handheld Steamer STH1000 – The steamer that's a winner!
The tiny size of the 1000 Series steamer makes it the ideal on-the-go solution for steaming your clothing anytime, anywhere – no ironing board required! The ironable-fabric steamer with an 85ml detachable water tank generates up to 18g/min of continuous steam, which relaxes the fibers and dissolves wrinkles. When necessary, the STH1000 takes only 35 seconds to go from plug-in to steaming.
Philips PerfectCare 9000 Series Steam Generator Iron PSG9050 – The best that beats the rest, probably.
The PerfectCare 9000 Series is a world-first with ActiveSense fabric detection technology, which uses a built-in camera and AI to recognize what you're ironing and adjusts the ideal temperature and amount of steam for seamless results. Continuous steam, with a powerful 750g steam surge, easily removes the worst wrinkles from the thickest textiles. The large 1.8-liter water tank allows for up to 2 hours of continuous operation. Smart technology implies an automated shut off function that turns off your steam generator iron when left unattended and guarantees that it will not cause burns to any ironable fabric.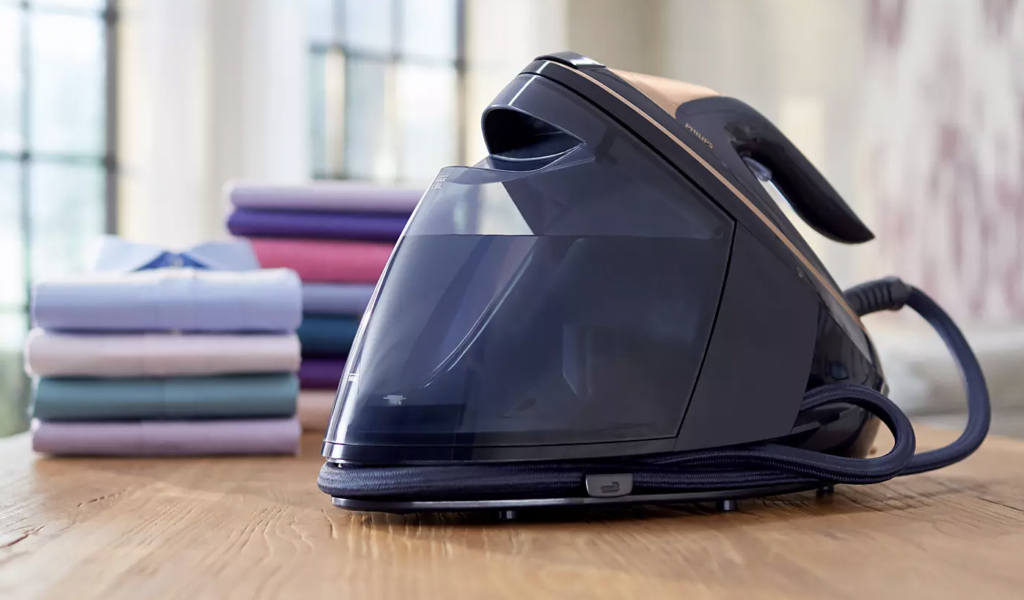 Philips Essential Airfryer XL HD9280 – Smart. For the heart.
Cooking healthier, tastier food has never been easier thanks to the Philips Essential Airfryer XL, which uses up to 90% less fat while cooking. This home essential gadget not only has Rapid Air Technology to make beautifully crispy exteriors while maintaining tenderness on the inside, but it also has wireless connectivity to monitor the progress of your cooking as well as Amazon Alexa compatibility. Not to mention the hundreds of delectable recipes available on the NutriU App. With its 1.2kg capacity basket and 6.2L pan, capable of cooking up to 5 portions at once, the tiny yet easy-to-use and clean gadget is designed with your family in mind. Meanwhile, the smaller HD9255 model has the same characteristics as the HD9280 but has a 0.8kg basket and a 4.1L pan.
Philips 4300 Series LatteGo – LatteGo for the aficionado.
This completely automatic espresso machine produces a perfect-in-cup result at any moment, with no worry or hassle. The simple user interface allows coffee enthusiasts to create their ideal cup of coffee every time. The 100% pure-ceramic grinder may grind beans from ultra-fine powder to coarse grindings based on the desired strength. The high-speed LatteGo system creates a silky-smooth layer of milk froth at just the correct temperature for the perfect cup of coffee. Furthermore, the LatteGo system is exceptionally simple to clean, detaching into two components and dishwasher safe, along with the drip tray and coffee grind container. With the touch of a button, you may enjoy fresh bean coffees at home.
Philips 8000 Series Aqua Plus – Vacuum & wipe at the same time to save time.
You can vacuum and wipe at the same time with the Philips 8000 Series Aqua Plus, giving you twice the cleaning power. You may destroy up to 99% of bacteria on your hard floors at home by just using an appropriate detergent. Its powerful 25.2V Lithium-Ion battery provides up to 80 minutes of cleaning time. The 360° LED-lit suction nozzle vacuums up debris from all sides, gathering up to 99.7% of dust and dirt at the same time.
Philips Air Purifier Series 1000 – Clean air because we care.
Since the pandemic, air purifiers have been viewed in a new light and are therefore an essential instrument in preventing indoor air pollution. For rooms up to 20 m2, the air can be cleaned in as little as 11 minutes thanks to the powerful airflow circulation. To catch up to 99.97% of ultra-fine particles as small as 0.003 microns, it has a 3-layer filtration system with NanoProtect HEPA, Active Carbon, and a pre-filter. Smart sensors monitor the air 1000 times per second to protect you from pollutants including PM2.5, germs, pollen, dust, and pet dander. The 1000 Series also has an air quality indicator that provides a quick peek at the current state of the air. The 3000 Series is available to provide assistance for larger rooms up to 135 m2. Because of its energy-efficient construction, each of these air purifiers only uses up to 55 W of power, or around one conventional light bulb's worth.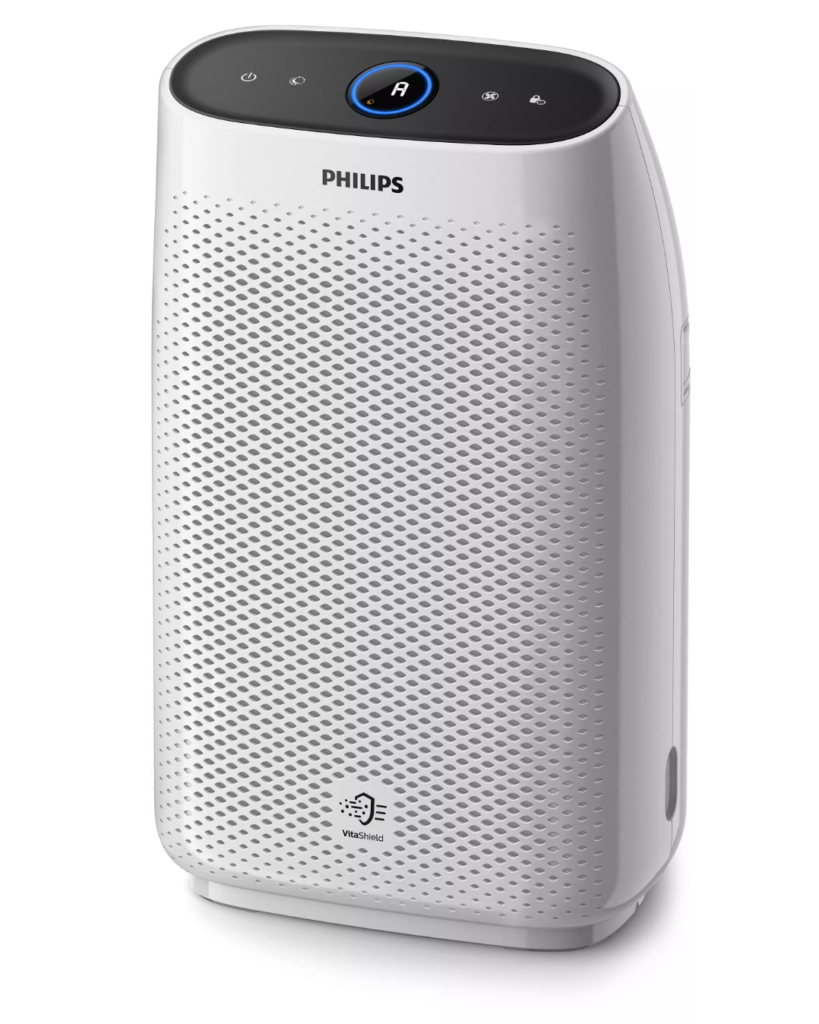 All products listed here are available for purchase from the Philips e-store, leading electronics stores, major department stores, hypermarkets, and selected authorized retailers. For more information, visit https://www.philips.com.my/.
More on lifestyle? Read: