Being a fashionista during the year-end holiday season should be our collective goal! It's the only time of the year when glitz and glamour are glorified, so we can shine just as brightly as Christmas tree lights! So expect shimmer, sparkle and glitter galore for this year's festive season, as we're sure it's going to be one of our best celebrations yet.
One fashion house is already revving up to be the life of the party this holiday season – and it's none other than Kate Spade! The brand recently unveiled their latest holiday 2022 collection in a glamorous campaign that gives off old New York vibes. A mix of street style and uptown glamour, Kate Spade's collection will have you lighting up entire rooms!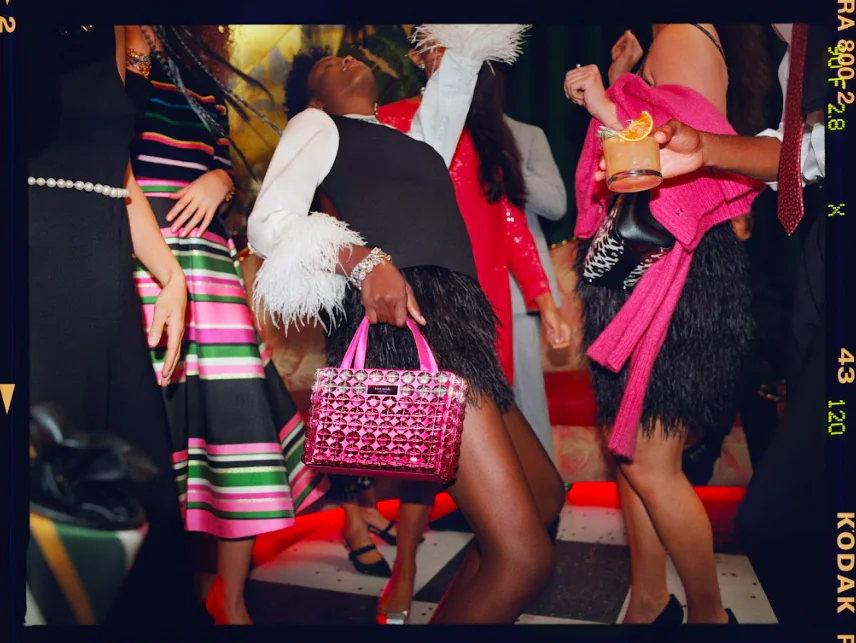 From leather goods and cocktail dresses, to pearl necklaces and even vibrant pink heels, Kate Spade wants to stir up excitement for the holiday season, and invites everyone to have a ball. Ahead are some of the items featured in Kate Spade's New York Holiday 2022 Collection.
Handbags & Small Leather Goods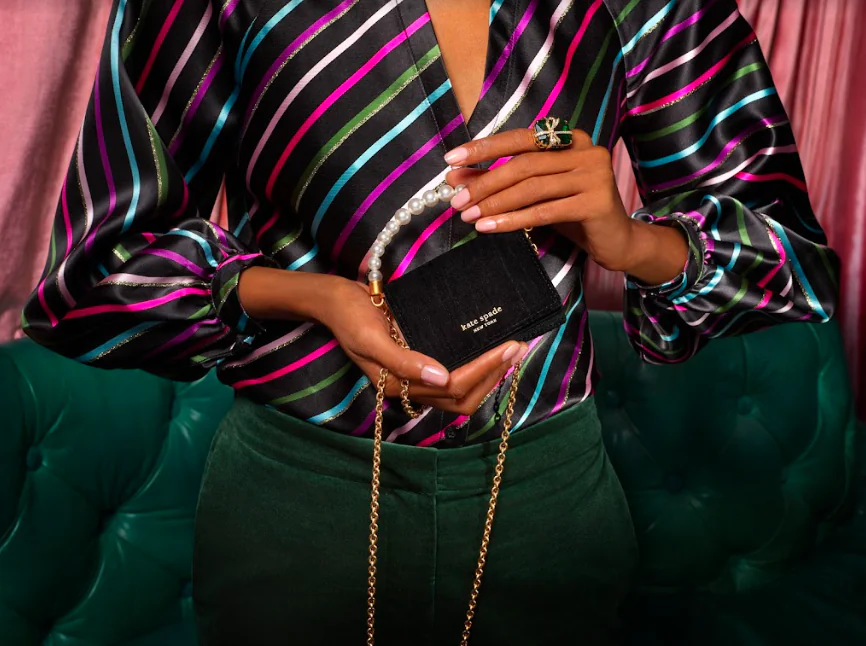 Pearls are a major theme for Kate Spade this season. A classic silhouette with pearl embellishments elevates this bag to another level. A perfect companion for any holiday party. For a pop of colour, Kate Spade is introducing their own candy assortment with jewel tone bags.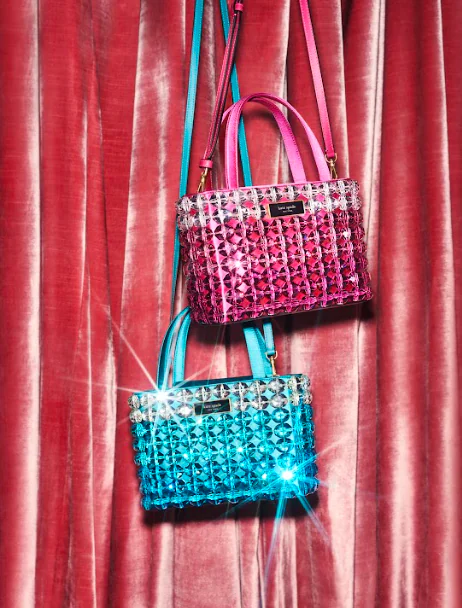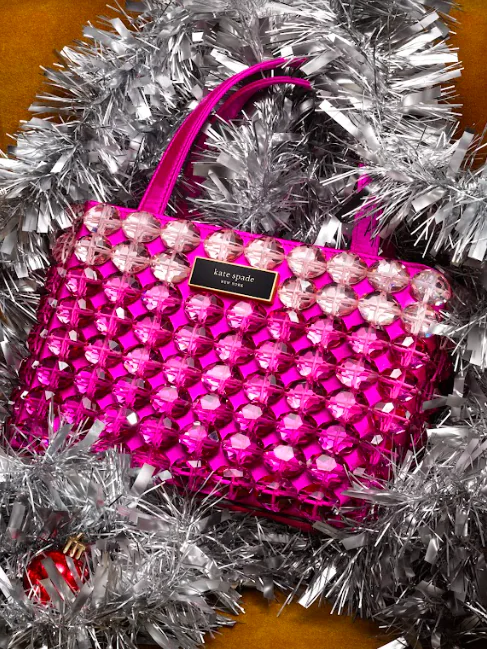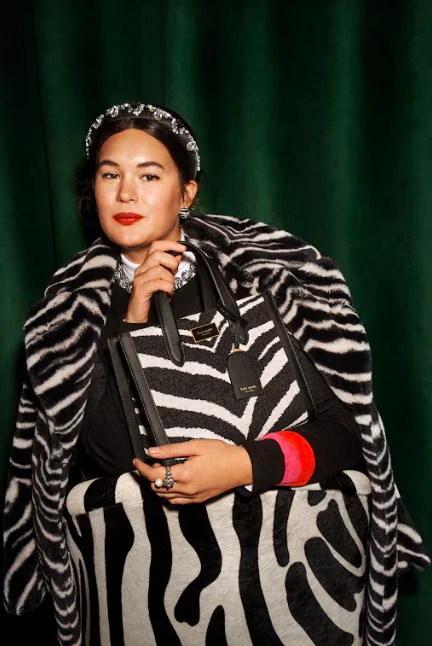 Zebra prints are totes IN this holiday season. Party animal Ziggy Zebra is the star of Kate Spade's Holiday theme. The Ziggy Zebra print can be found across many product categories, notably in the Ziggy 3D zebra satchel and the small sized Manhattan totes.
Ready-To-Wear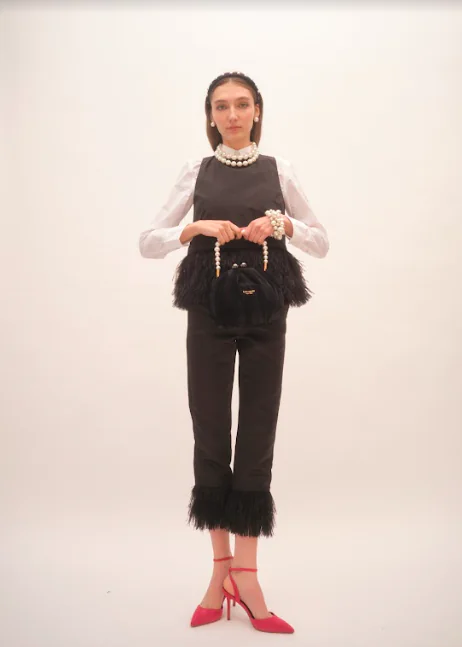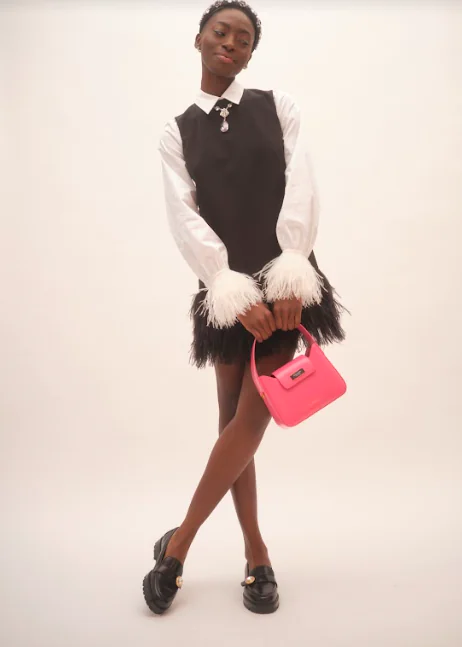 Kate Spade never misses when it comes to its RTW. This collection features colours, zebra prints and feathers galore, which mix beautifully with their classic silhouettes. Feathers provide drama and excitement this season. The Crepe Top and Tech Pant have all been embellished with black feathers for a tinsel-esque accent on the hems.
And stripes are SUPER in this holiday season, giving you the candy-cane flair that exudes the spirit of the Christmas season. And, of course, zebra prints because, why not? Plus, it complements the newest Ziggy Zebra bags.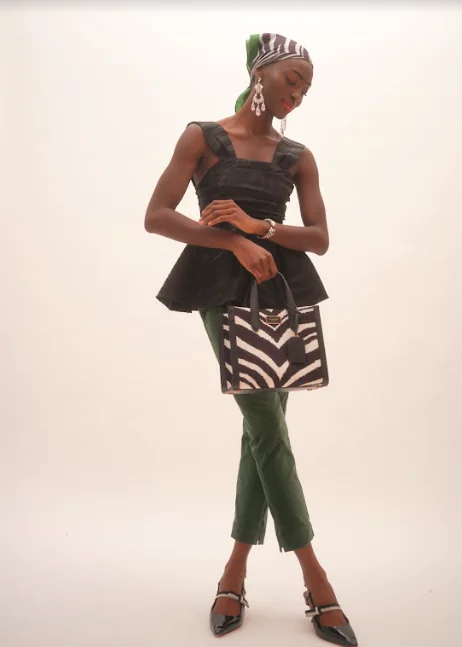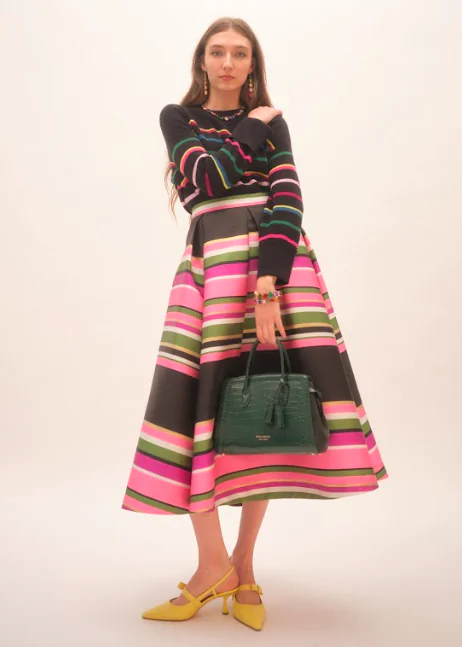 Jewellery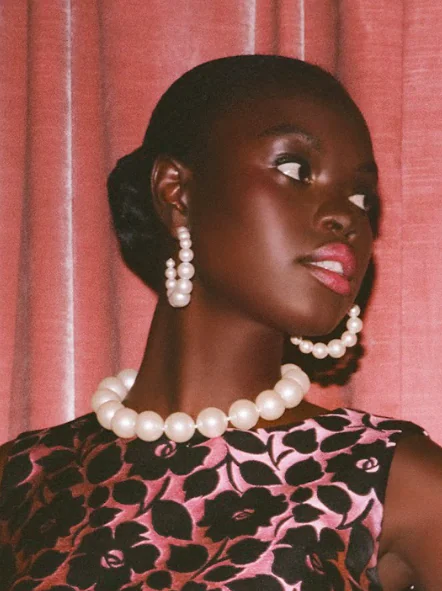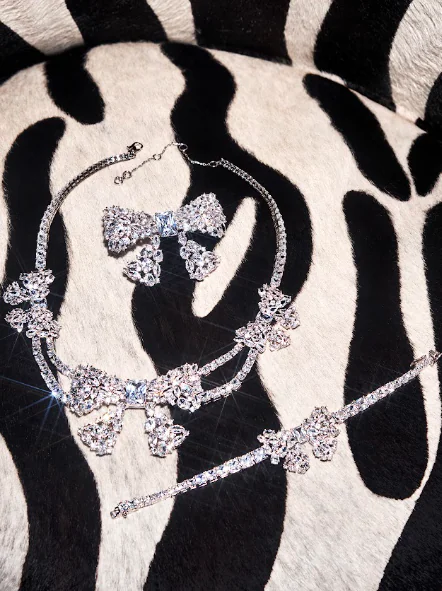 Holiday jewellery reimagines color, sparkle and the gift of joy. And what would the holidays be without pearls? This collection sees the jewellery staple refreshed into hoops, statement studs and a cluster bracelet. Also, what's a gift without a bow? Kate Spade is introducing a shimmering line of exquisite bow jewellery from your neck all they way to your wrist, so you, too, can become a Christmas present for your boo!
Shoes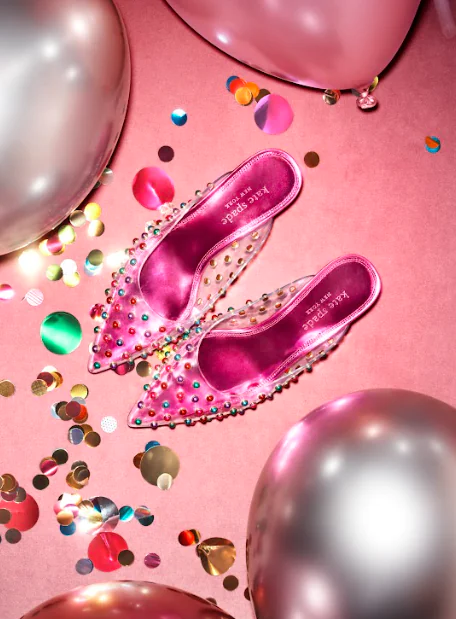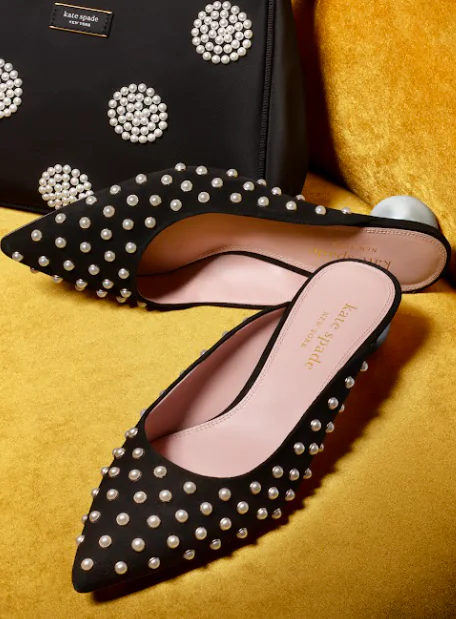 Holiday looks aren't complete without footwear (duh!). Dance the night away in flat and mid-heeled shoes in jewel-toned blue and candy pink, fluffy poms or the bold zebra print. You'll find the perfect pair of heels to complete your look for a night out on the town this Christmas.
Kate Spade New York Holiday 2022 Collection will roll out in stores and at Kate Spade's website all throughout November and December!
More on the holidays? Read these: