Playful. Sensual. Empowering. Irresistibly Parisian.
She's an icon. She's a star. She's FAME.
FAME – the covetable new feminine fragrance by Paco Rabanne!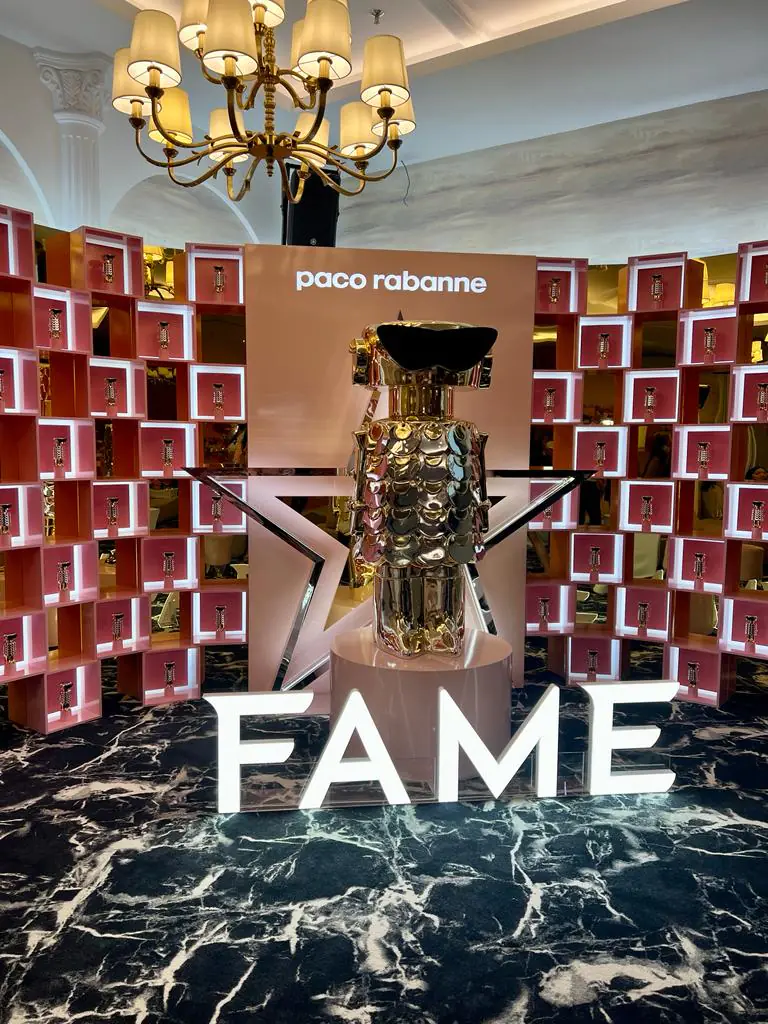 When you call your fragrance FAME, it's got to be an absolute star among scents. A bold new vision of femininity. The quintessence of avant-garde luxury. A super-innovative composition, bursting with precious ingredients. And of course, a truly irresistible scent, radiating joy and audacious sensuality. FAME is all that. And more. 90% of natural origin. Crafted in Grasse from precious, customized, sustainable ingredients obtained through cutting-edge technology. Made in France.
And that's not the scent's sole claim to FAME. The showrunners are some of the industry's hottest names. The multi-talented team of perfumers – Dora Baghriche, Marie Salamagne, Alberto Morillas and Fabrice Pellegrin – pooled their creative skills and peerless know-how to conceive a truly ground-breaking scent.
FAME features a star-studded cast of notes that have never played together in a fragrance. Lush, succulent mango. Delicate, airy, exceptionally pure jasmine. Addictive, sensual, creamy incense. In fact, FAME's incense is what makes it so very Paco Rabanne. Dora Baghriche, who originated the initial idea for the scent, explains:
"With its dazzling, spicy freshness, incense embodies a truly Paco Rabanne olfactory signature. To create a totally novel effect, I chose an explosive trio of incenses, wrapped in the addictive warmth of vanilla and sandalwood. To make it even more feminine, this creamy incense accord is brightened by a new quality of jasmine, naturally fresh and cheerful, and a delicious, colorful mango note. The result is the first contemporary incense for women, crafted with contrast and sensuality, highlighting the free and disruptive character of the Paco Rabanne woman."
The result is a breakthrough composition – the first feminine creamy incense in perfumery. A scent as multi-faceted and thrilling as Paco Rabanne women past, present, and future. Because FAME isn't about celebrity. It's a feeling. It's a thrill. It's your fragrance.
Tailor-Made, Cutting-Edge & Eco-Friendly Ingredients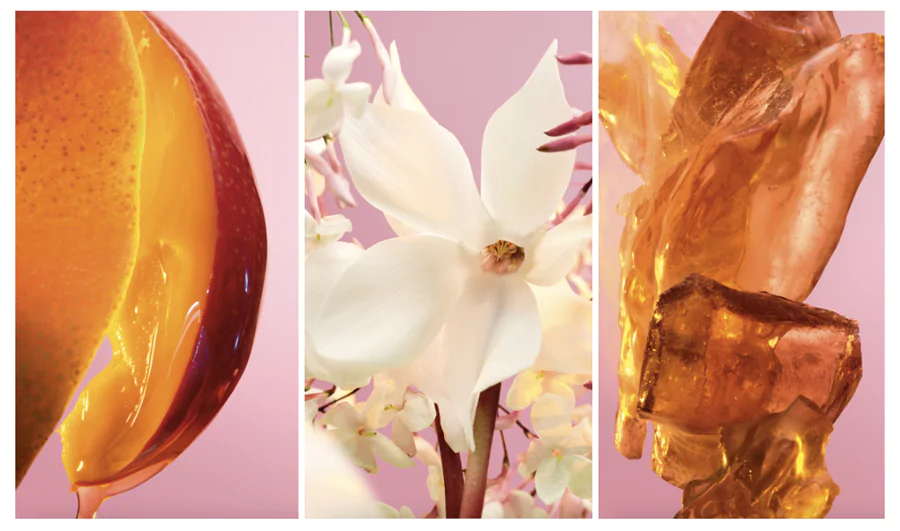 Because at Paco Rabanne, true luxury has always been about innovation. The top-notch team that created FAME has assembled some ingredients which have never been used before in a fragrance. An innovative mango accord, an avant-garde jasmine from Grasse, a customized incense blend, a sustainably sourced sandalwood, a socially responsible vanilla and a high-tech natural molecule – these comprise the exciting line-up of hero ingredients in the new fragrance.
The Bottle – An Iconic Object of Desire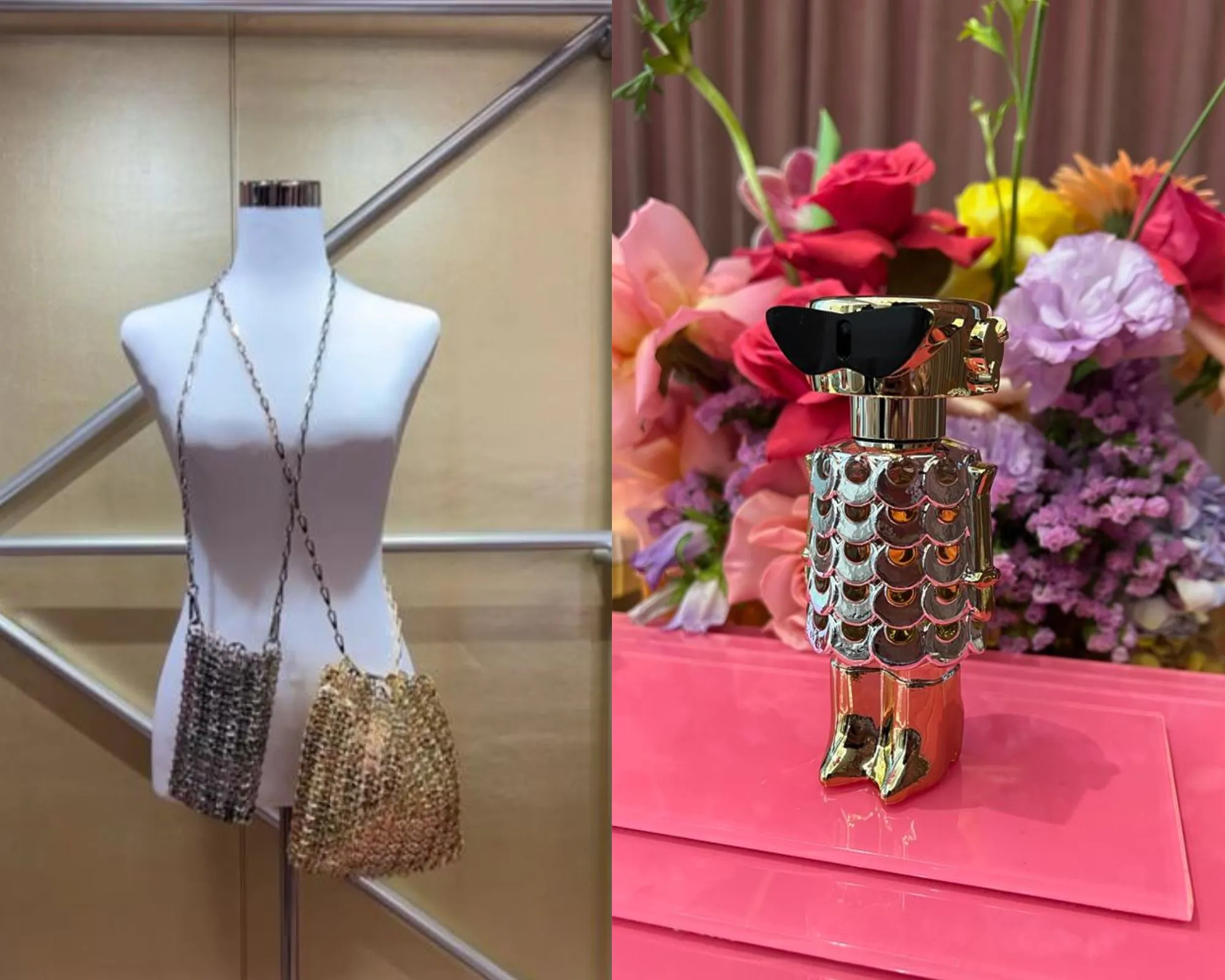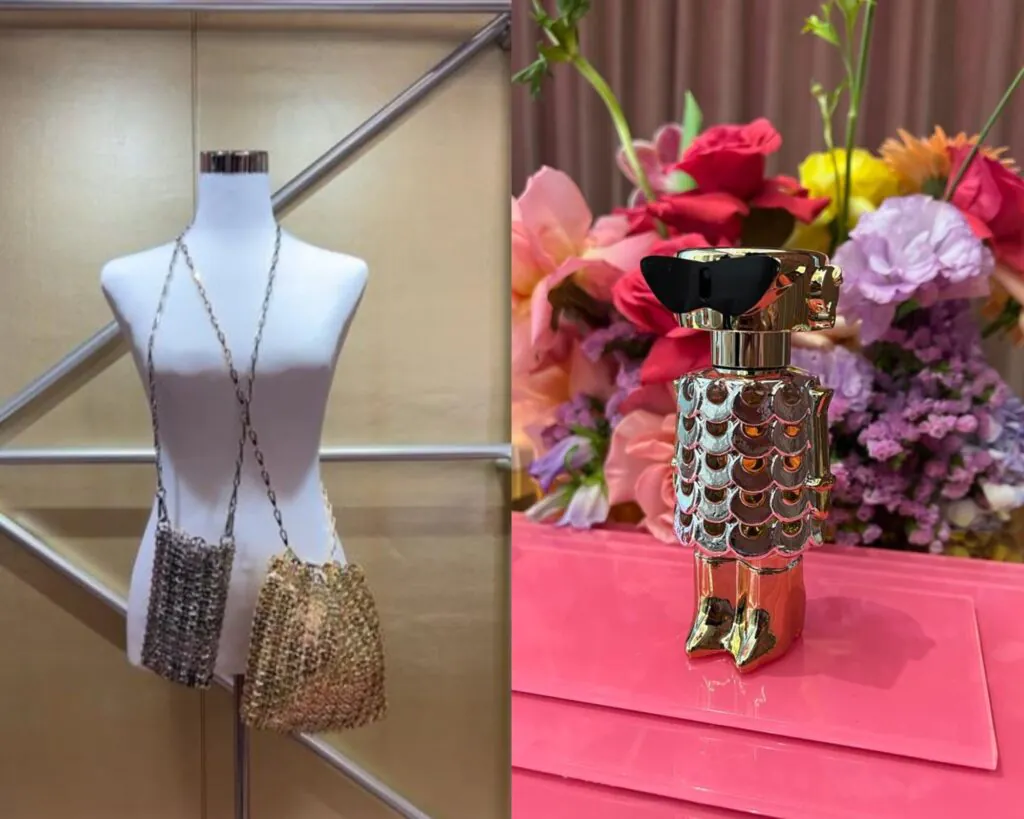 A quintessential expression of the brand's avant-garde style, reprising some of Paco Rabanne's most iconic codes. As precious as a piece of jewelry. As covetable as the 1969 bag. As playful as the ultramodern chainmail dress that has been worn by so many iconic women before her. Because of course, FAME's bottle is a "she". She's metal, the signature material of the designer. She's got The Dress. An assemblage of silver pastilles. She's even got tiny piercings, for extra edginess. She's got The Sunglasses Cat's-eye, because they're the iconic accessory of the true star.
The Star
To bring FAME to life, Paco Rabanne has called on one of the most exciting young actors of her generation: Elle Fanning.
Elle is the quintessential FAME woman who's shown the many facets of her persona in blockbusters like Maleficent (2014) as Princess Aurora, auteur cinema like Sophia Coppola's The Beguiled (2017) and, more recently, in the Golden Globe nominated Hulu Series The Great, in which she embodies one of the greatest female rulers in history: Empress Catherine II. Playful, sensual, empowered – aged 21, she was the youngest Cannes Festival juror in history – and fashion-forward, Elle Fanning couldn't be a better choice to embody FAME and all its glittering facets.
I am thrilled to be an ambassador of a brand as iconic as Paco Rabanne. I was completely taken by the concept, and felt like it was a perfect fit and really reflects my personality. Being part of this new chapter was an immediate yes! – Elle Fanning.
FAME by Paco Rabanne is available at any Sephora outlet; and key departmental stores such as AEON, Isetan, Parkson and SOGO.
FAME EDP 30ml – RM274 (Sephora Exclusive) 
FAME EDP 50ml – RM410
FAME EDP 80ml – RM549
More on fragrance? Read these: