Acne is a never-ending problem, especially among young adults. And because of this, many youngsters are affected both mentally and physically. Luckily, a newly-revamped product line of a popular skincare brand has arrived to cater to the demands of problematic and acne-prone skin.
Nanowhite, the leading brightening skincare specialist under Tohtonku Sdn Bhd, recently launched its young adult acne skincare line, Nanowhite Fresh, with 100% natural ingredients – while being sustainable, eco-friendly, vegan and cruelty-free. Built on the concept of Clear Up, Cheer Up, the Nanowhite Fresh range is made to help young adults tackle acne, while promising them clearer skin and a joyful beauty routine through a total skincare solution- Treat, Prevent and Post Care.
The latest Nanowhite Fresh range is formulated with 10x more vitamin C than other Nanowhite products, and is made of 100% natural tea tree and peppermint essential oils to control excess sebum and oil for clearer-looking skin. It is clinically proven to reduce acne count in just 1 day! The vitamin C dose in this range helps to brighten up the skin for a more radiant complexion, while the formulations are dermatologically tested to be safe, gentle, non-drying and non-stripping for the skin.
Sustainable and Eco-Friendly
The range was created with the aim of making a positive impact on the consumer and environment, hence it does not carry out animal testing and uses eco-friendly packaging, while remaining minimal and natural in its ingredients. Not to mention, this product is 100% vegan too!
"As we constantly look to evolve, we are inspired by Generation Z and their mission to make the world a better place. They are the most conscious and discerning consumers to-date, and after listening to their demands, we revamped out product line to be as ethical, sustainable and close to nature as possible.— Jasper Lim, Tohtonku Sdn Bhd Executive Director
The revamped, eco-friendly packaging is a colourful transformation of mood-lifting juicy hues to communicate the energy of Gen Z, who are young and experimental. This is combined with a clean minimalist design and soft pastel colours that denote expertise and trust, to produce the best skincare products. The entire look and feel of the brand aims to celebrate the uniqueness and self-expression of the new generation.
The Nanowhite Fresh range consists of:
Clarifying Whip Cleanser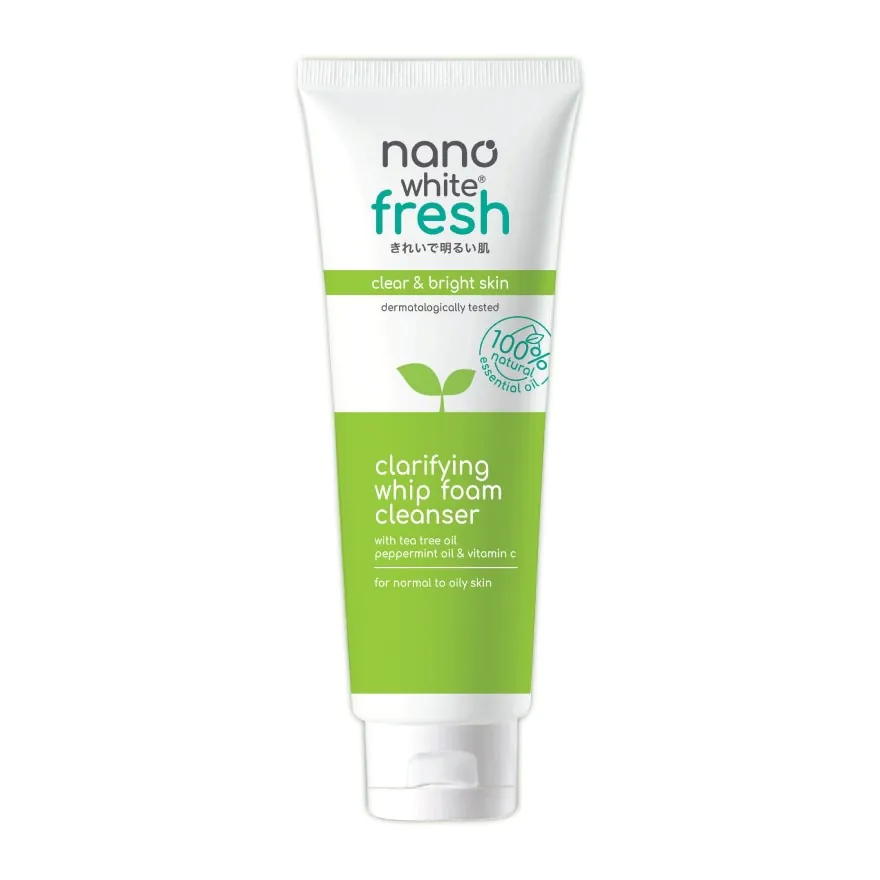 Cleanser for normal to oily skin that lifts away impurities and excess sebum
100g, RM20.90
Deep Cleansing Gel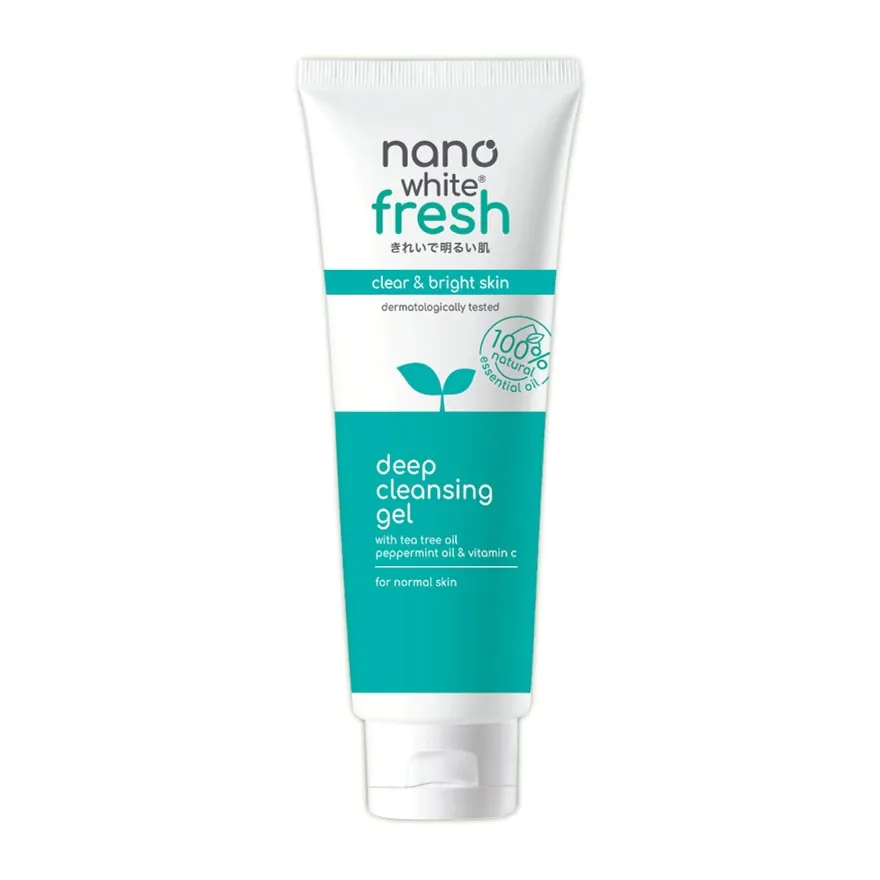 Cleanser for normal skin to slough off dead skin cells and purify pores
100g, RM20.90
 Gentle Cleansing Milk
Intensely moisturising cleanser for sensitive skin
100g, RM20.90
Detoxifying Charcoal Cleanser
Cleanser for very oily skin to purge trapped residue from pores and eliminate dead skin cells
100g, RM20.90
Miracle Mist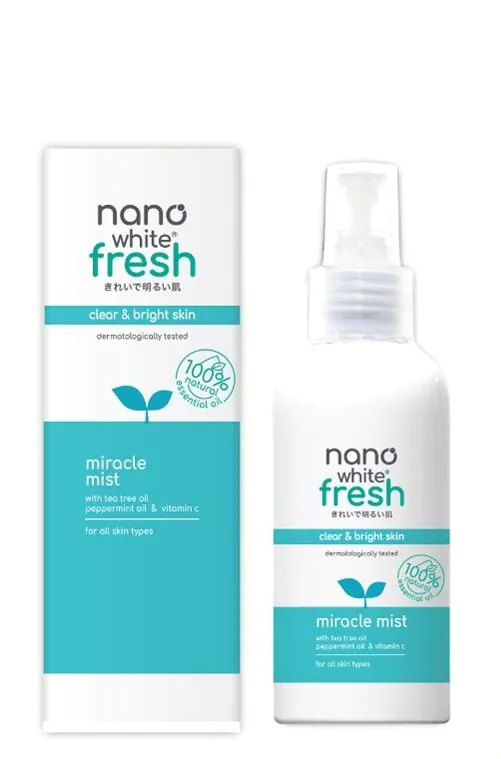 Tones, hydrates and controls excess oil to prep the skin
125ml, RM26.90
Acne Clearing Gel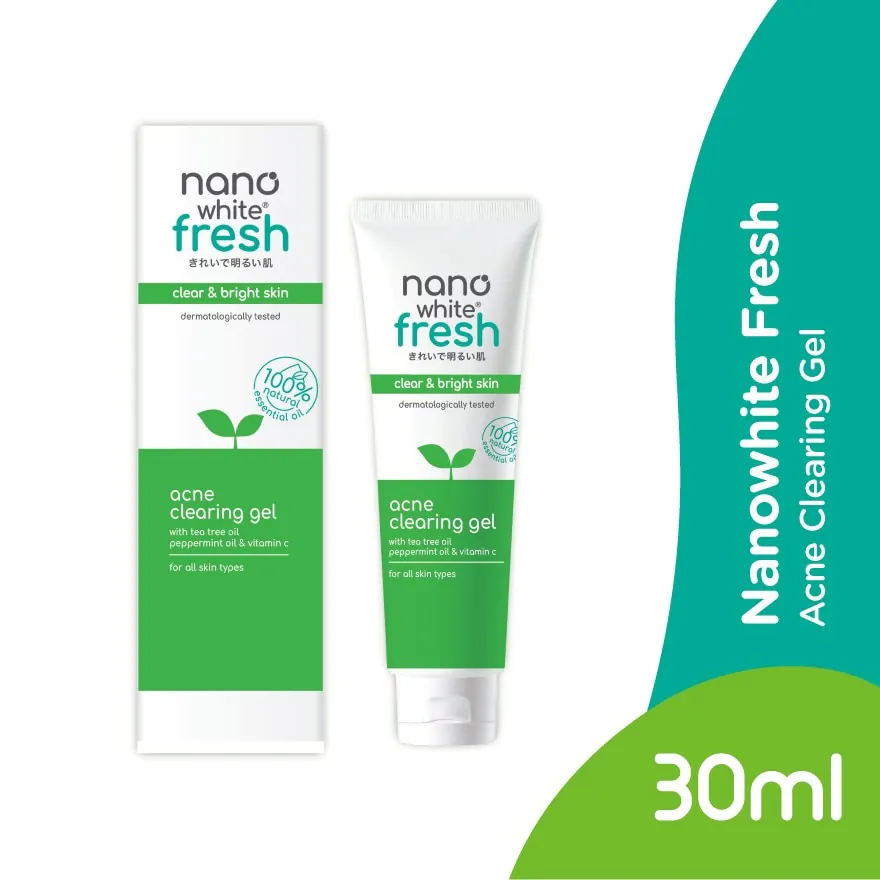 Treats and controls acne without leaving scars
30ml, RM43.90
Oil Control Mattifying Moisturizer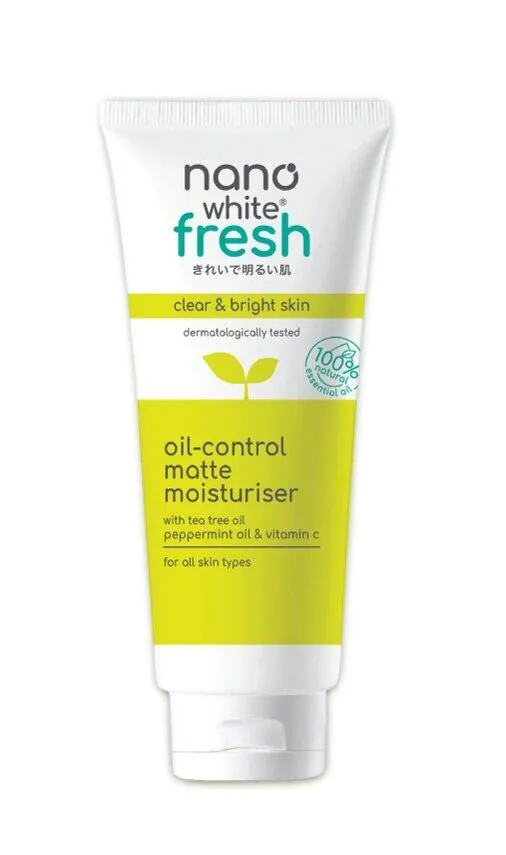 Moisturise skin while protecting it against environmental pollutants
50ml, RM27.90
Skin Renewing Sleeping Essence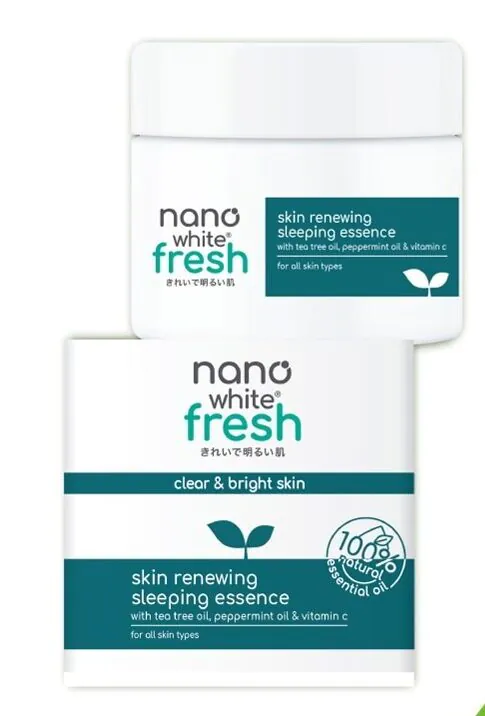 Retexturise skin while locking in moisture at night
40ml, RM27.90
The product range will start to retail at all Watsons stores nationwide; and on its Shopee platform.
More on skincare? Read these:
Local Skincare Brand Encorium® Wages War On Hyperpigmentation!
Under Water Lets You Dive Into A World Of Korean Makeup & Skincare