Halloween is tomorrow – do you have your look planned? We're sure many are eager to dress up and go out during the spooky season after 2 years of lockdown. After all, Halloween is the one day a year when a girl can dress up like a total slut and no other girls can say anything about it. So, it's time to gather your besties and start planning your elaborate Halloween costumes. Need some ideas? Here are some hauntingly stunning and not-at-all basic Halloween costumes that you can do with your bestie.
Maddy & Cassie, Euphoria
In conjunction with Euphoria Season 2 airing this year, you should definitely consider dressing up as these high-schoolers with a dress-code violation and an attitude problem. Plus, you don't have to spend a ton of money to recreate this iconic look. One of you will have to wear blonde wig in a half up-do while the other gels down their baby hairs – you'll be looking like the queen bees of East Highland High School in no time! Despite their unfortunate falling out during Season 2, you can't deny that they're one of the most recognizable duos!
Power Puff Girls
If you have a trio friend group, this costume is perfect for you and your besties! For this look, all you need is some sugar, spice, everything nice, and of course, some chemical X, a.k.a some Xtreme SASS! Another easy-to-make Halloween costume that people will instantly recognize! Plus, they'll be hit with some childhood nostalgia, since you probably remind them of the bad ass crime-fighting trio they used to watch growing up. The only problem is, you gotta stay together in order for people to get your costume. What can I say? Girls who dress up as Power Puff Girls together stay together!
Black Swan & White Swan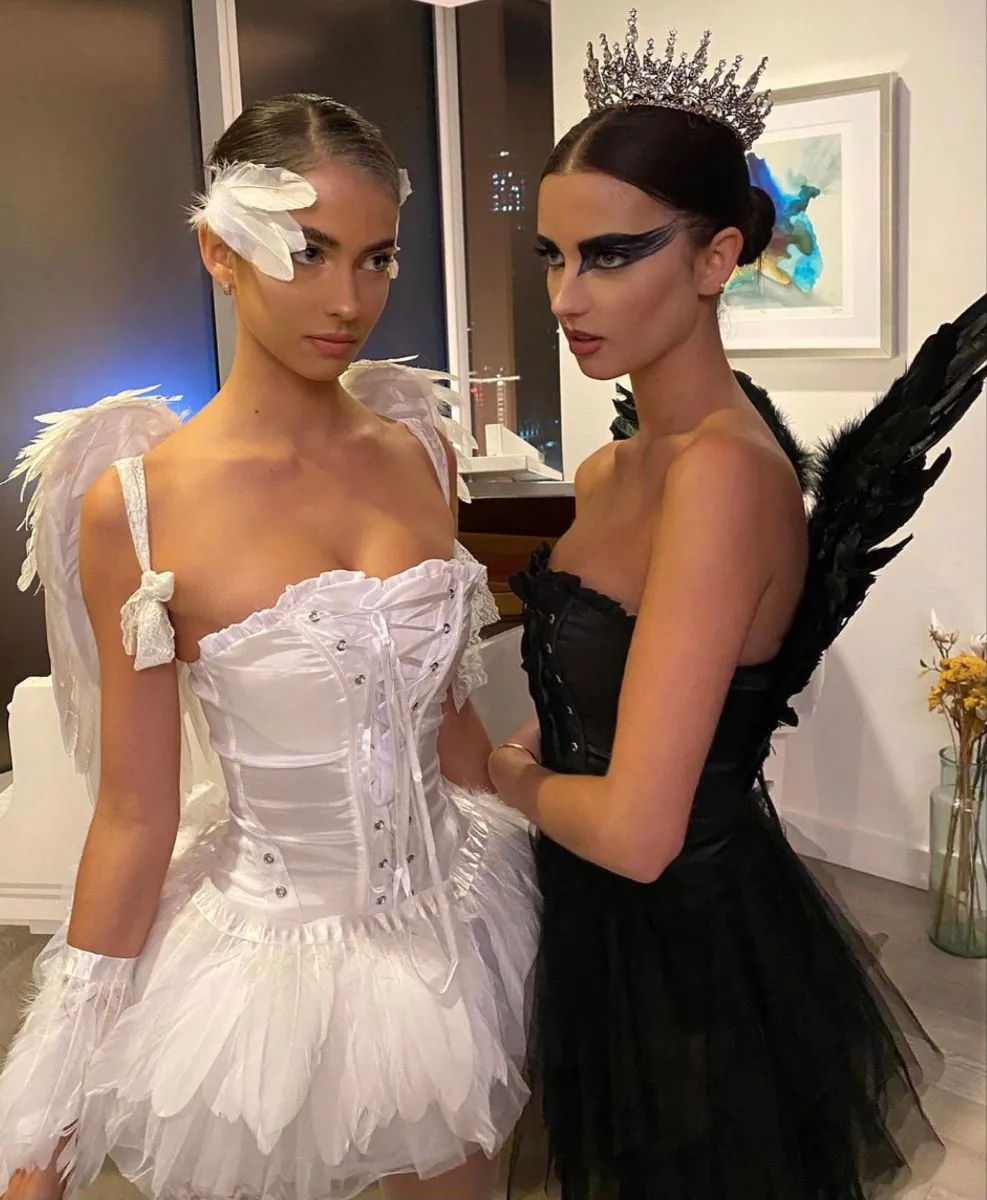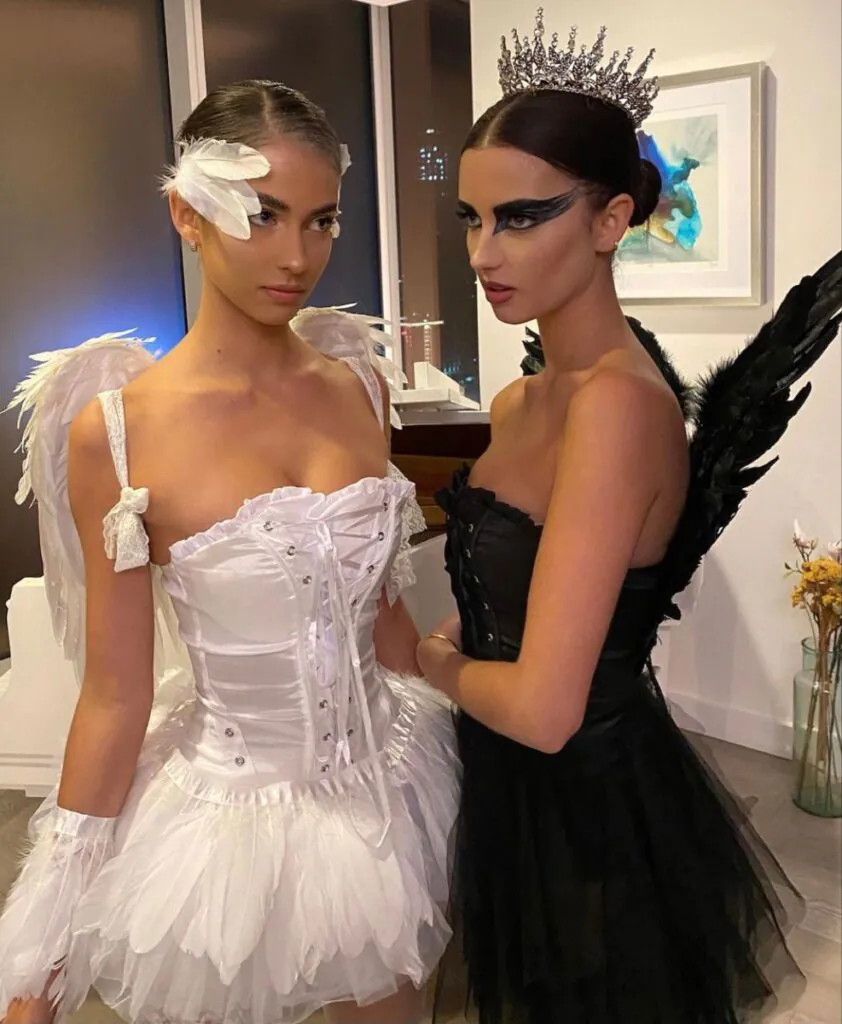 The classic light vs dark themed duo outfit. We've said it before and we're gonna say it again – you can never go wrong in a black and white outfit! Every best friend duo basically has one person who's the embodiment of sunshine while the other is the spawn of hell. So, you should dress up as alter-egos of each other and embody the Black Swan & White Swan with your bestie! Put your best friend in Black Swan's signature black eyeshadow look and let the transformation begin. Plus, this costume will surely stand the test of time, since Black Swan is still one of the most talked-about movies to this day due to its polarizing plot line.
Monster High
What's more appropriate for Halloween than dressing up as the stylish teenage highschool monsters themselves? Get your gore on with these monster fits that plays into the Y2K aesthetic that's currently all the rage now! Your trio girl group can dress up as the main characters like Frankie Stein, Draculaura & Clawdeen Wolf!
Sailor Moon
If you have more than two friends in your girl group (jealous), go all out with your besties in a Sailor Moon ensemble! Not only will you stand out from the crowd, there's probably gonna be people lining up to take pictures with you! Plus, since they're such popular characters, finding their costumes would be as easy as stealing candy from a trick-or-treater!
Maleficent & Aurora, Sleeping Beauty
Yet another light and dark duo costume, this unlikely duo will definitely be a showstopper at parties. Asides from being very recognizable, it's easy to do, too! All you need is some huge, and I mean HUGE horns and some contour for the evil Maleficent and a crown for miss Sleeping Beauty! If all else fails? Make it slutty! There's no harm in showing some skin.
Yumeko & Mary, Kakeguri
There's no better gambling duo than Yumary from Kakeguri! They're hot, they're sexy, their outfits are basically the same. Just get matching bright red blazers and some cute tennis skirts and you're good to go! The most important detail? Super long blonde and black wigs!
Sukuna & Majito, Jujutsu Kaisen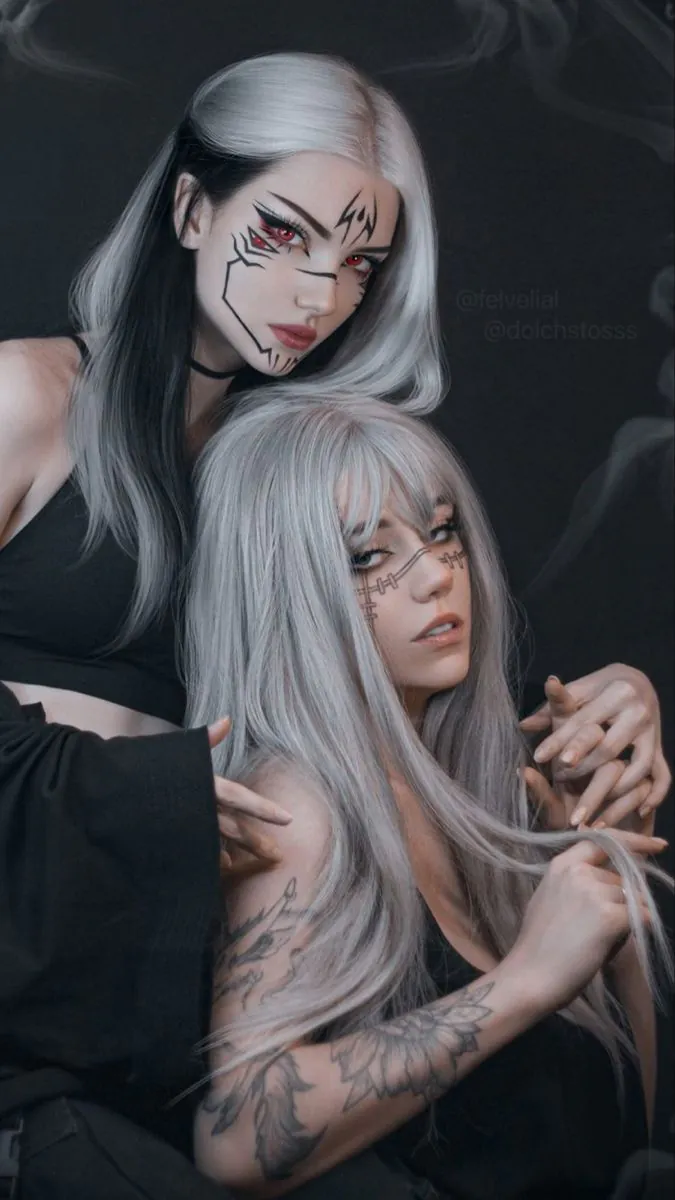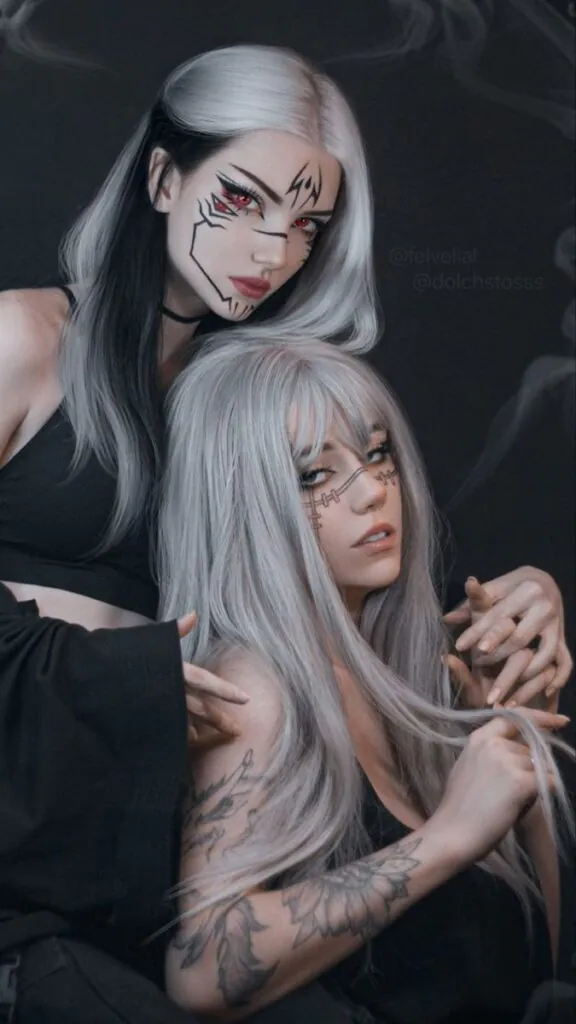 Curse the world with your bestie by dressing up as the menace of Jujutsu Kaisen. They manage to be edgy and badass while still maintaining a scary appearance, perfect for the spooky season! Embrace your inner hallokween by gender swapping these characters and giving them your own wicked twist. Downside? You need to have a steady hand to trace out those tattoos, but the end result will definitely be worth it!
More on Halloween? Read this: