Amazin' Graze is turning 7 in August, and it's celebrating its wonderful years of #eatingbettertogether with Malaysians by launching a new product – Hummus Chips!
Amazin' Graze's seven categories of product include the timeless and well-loved range of Granolas, which feature bestselling flavours like Hazelnut Blackforest and Blueberry Goji Coconut. Also included are the crunchy and savoury Nut Mixes and its range of all-natural Nut Butters.
The list doesn't end there – the deliciously filling and convenient range of Instant Oatmeal Goodness Bowls is also a crowd favourite. Many pair the meal-in-a-bowl with some Brownie Chips and Amazin' Graze Healthy Essentials, a range of high-quality raw ingredients that is perfect on its own, or as a topping.
The vegan Protein Blend line was introduced at the beginning of this year, bringing the total number of Amazin' Graze categories to seven. Since the introduction, more than a thousand packets have been sold, which is an exceptional response.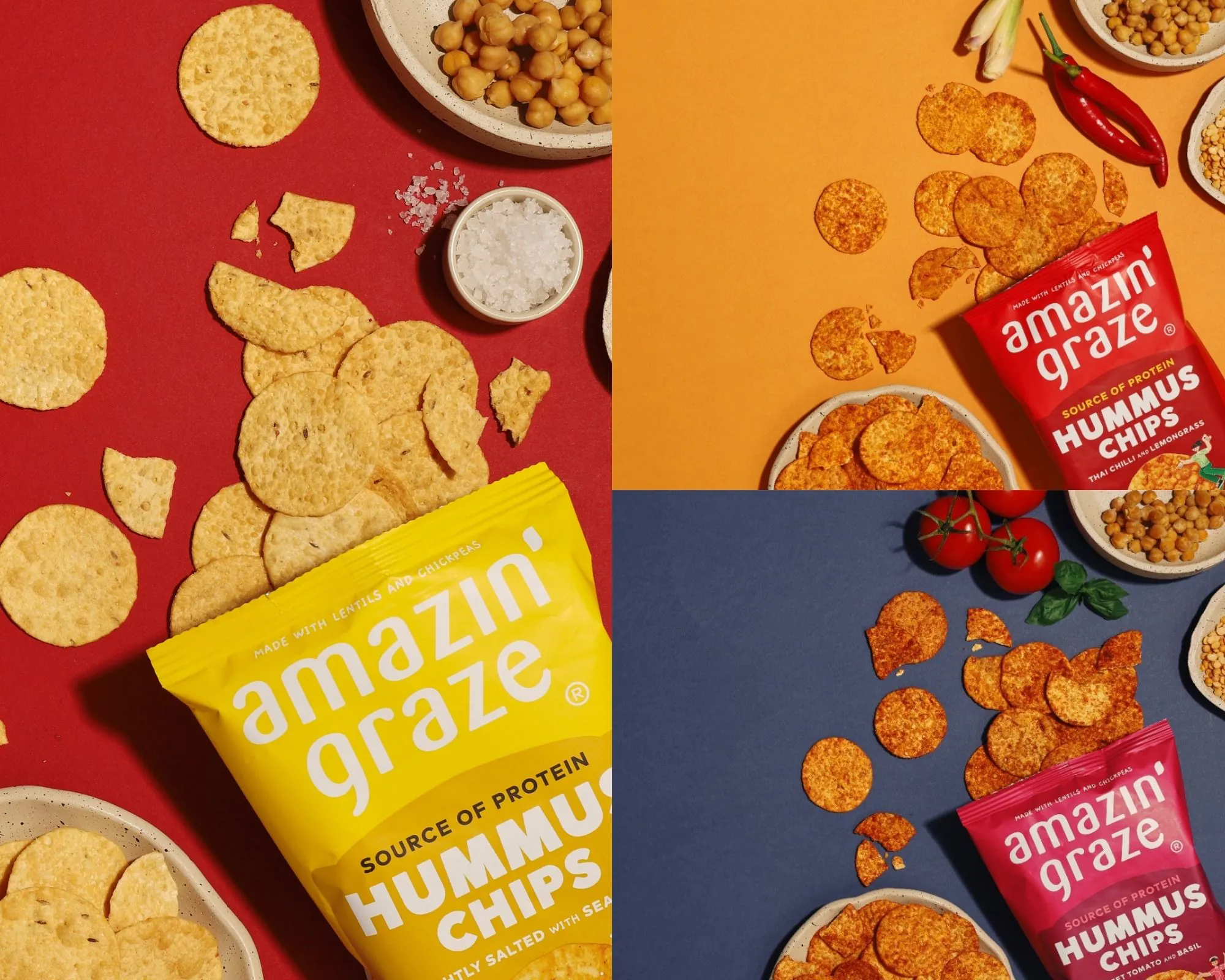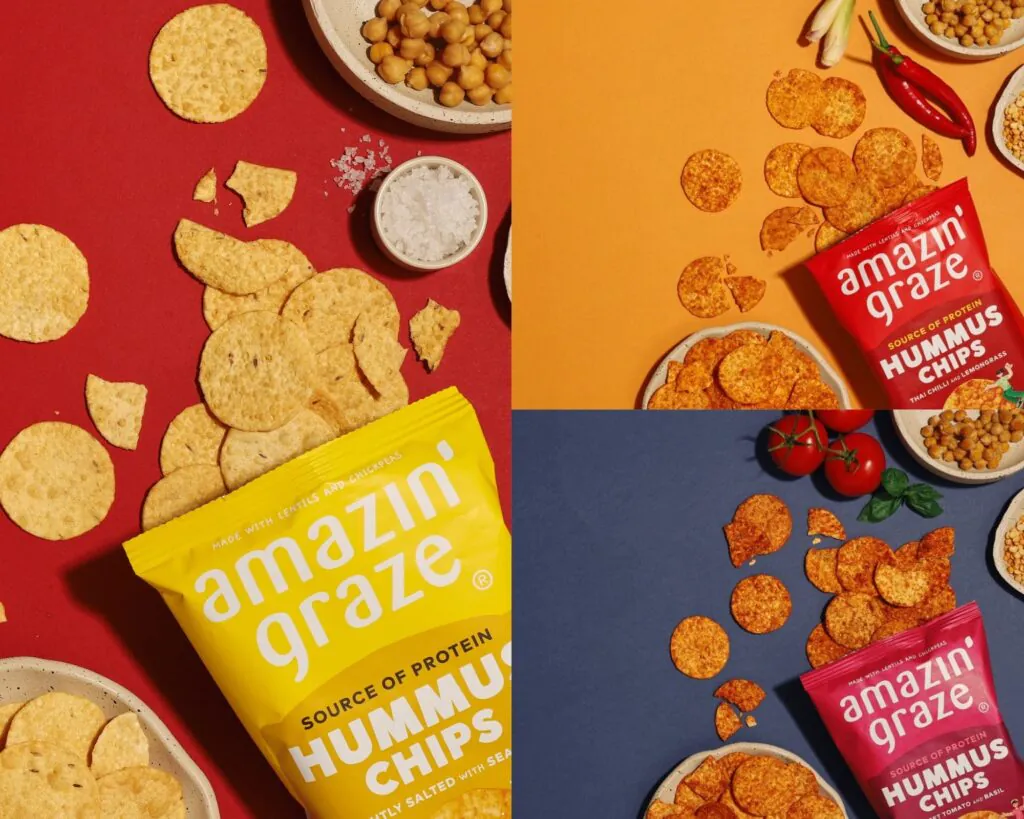 The newest kid on the Amazin' Graze block – Hummus Chips – is a healthy and guilt-free snack. Available in three different flavours – Lightly Salted with Sea Salt, Thai Chilli Lemongrass, and the pairing of Sweet Tomato and Basil – it's a novel snack created to please all palates.
Like all Amazin' Graze products, the yearly, exclusive Amazin' Graze Birthday Bundles will also be available for sale during the entire Merdeka month of August. Amazin' Graze members can also enjoy a Private Sale a few days ahead of its Public Sale.
All seven categories of Amazin' Graze's goods can be purchased online or at your nearest hyper or supermarket, listed here.
With the presence of Amazin' Graze in Malaysia, Singapore, Hong Kong, and Australia, customers can enjoy their complete Birthday Bundles and exclusive sales, and kickstart the journey of #eatingbettertogether!
For updates, follow Amazin' Graze on Instagram, Facebook and its website!
More on food? Read these: