Dull skin? Then brighten it up, girl!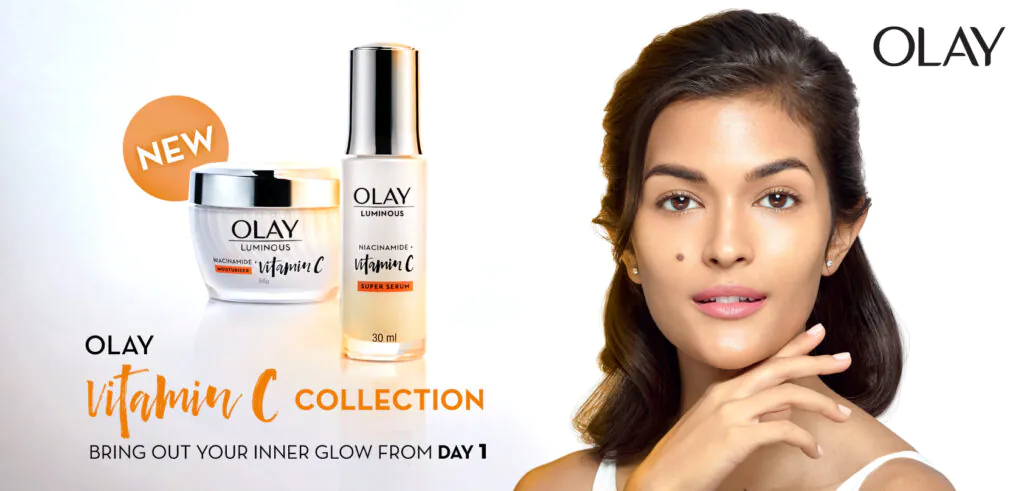 When you genuinely want glowing skin, you'll probably go to any lengths to achieve it. Countless makeup tutorials? Check! Spending money on each product that a "pro" on your feed raves about? Check! There may be a constant feeling of buying and discarding. But here's the thing: the key to incredibly glowing skin is your skincare regimen, not your cosmetics.
Getting the right product for your skincare matters. It can be a hassle but fortunately, Olay is here to help. Just recently, Watsons unveiled the new Olay Vitamin C range with a fun summer theme. The line offers two products: Olay Luminous Niacinamide + Vitamin C Moisturizer and Olay Luminous Niacinamide + Vitamin C Serum. 
What's amazing about these two products is that they contain two key ingredients – Niacinamide and Vitamin C. Niacinamide is a popular skincare ingredient used to treat dark spots and acne. It improves skin health, brightens the skin, has anti-aging properties and helps control acne if used on a regular basis. Niacinamide also soothes, smoothens, and protects the skin.
Another prominent component is vitamin C. The advantages of vitamin C are widely recognized. It is an effective antioxidant that supports skin's normal regeneration. By boosting the creation of elastin and collagen, its healing qualities enable your body to mend damaged skin cells. Additionally, it lessens the visibility of dark spots, hyperpigmentation, and skin discoloration by inhibiting the generation of melanin in the skin. Regular use can help stop dark patches from developing.
Olay Luminous Niacinamide + Vitamin C Moisturizer (50g @ RM109.90)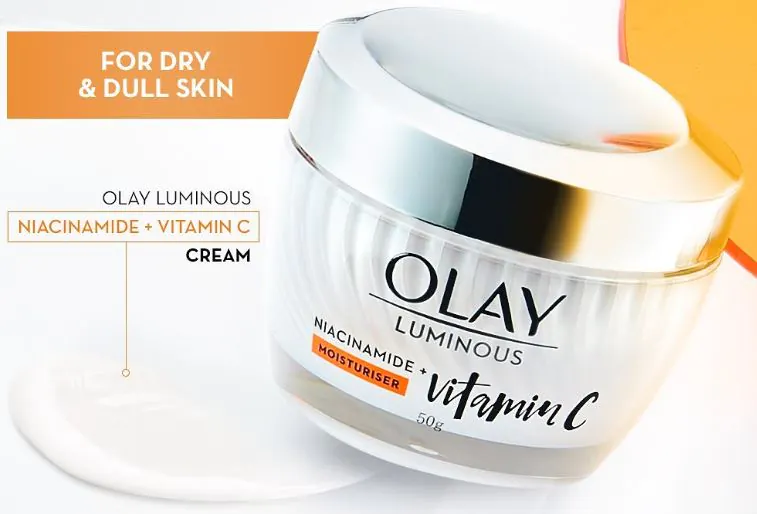 In comparison to a normal moisturizer, Olay Luminous Niacinamide + Vitamin C Moisturizer delivers 2x brighter skin in 28 days for a gorgeous glow from within. This lightweight, silky cream, with a citrus aroma, glides onto the face without clogging pores and without leaving any grease behind. This formulation visibly brightens and moisturizes skin because it contains vitamin C, vitamin B3, and Lactic Acid. Penetrating 10 surface layers deep, it reveals the skin's natural radiant glow from within and helps reduce the look of dark spots.
Olay Luminous Niacinamide + Vitamin C Serum (30ml @ RM109.90)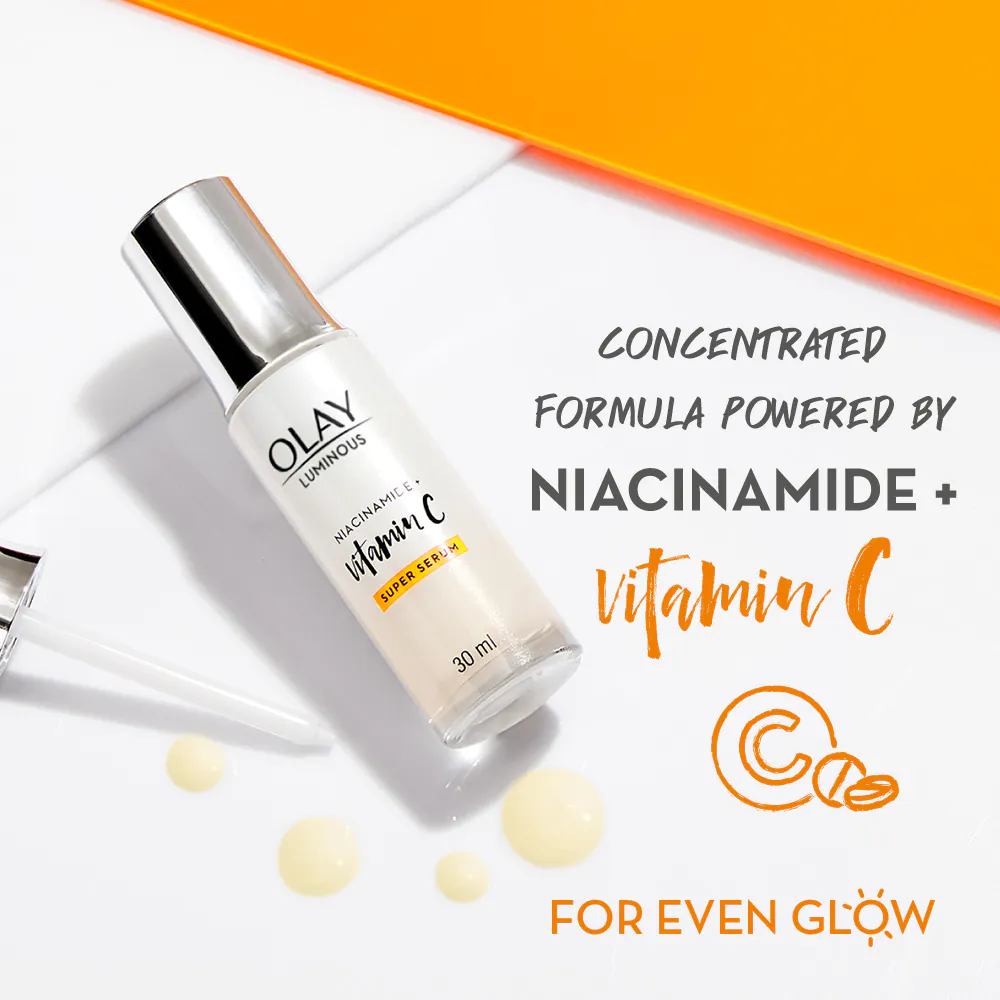 This serum has a concentrated formula enriched with vitamin C and 99% pure Niacinamide. Thanks to the two main ingredients, this serum helps treat cell damage, reduce post-inflammatory and hyper-pigmentation acne, tightens pores, fine lines and uneven skin tones, and brightens skin overall. The packaging of this serum is also convenient. With the hassle-free auto filling cap, you just need two pumps to cover your entire face. The serum's texture and viscosity are lightweight and it absorbs rapidly. It has a faint citrus aroma, and moisturizes skin without leaving a greasy or heavy feeling.
Olay's Luminous Niacinamide + Vitamin C Moisturizer and Serum are exclusively available at Watsons online and in-store. For more, follow Olay on Facebook and Instagram or visit their website.
More on skincare? Read: