Booty, booty, booty…! I don't know what God was thinking when he made the booty, but thank you Lord, it sure is amazing.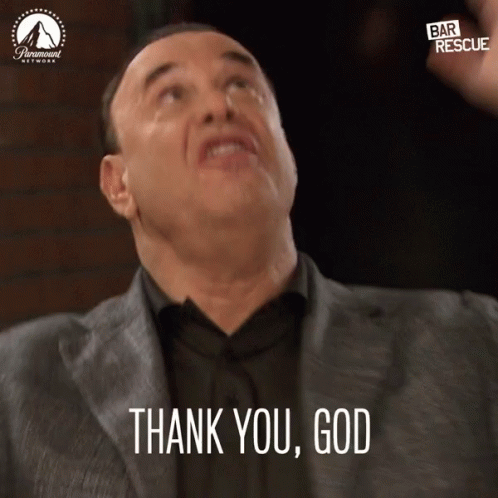 Big butts, small butts, barely there butts and invisible butts – welcome to this article, which is about butts. I assume you are here because you clearly need some sort of help. Some people are blessed with the roundest and bubbliest buttocks – and then there's…. you! I'm so sorry, darling, excuse my manners! But don't worry, sweetie, cause today, I bring you the BEST, and might I add, easiest, exercises you can do at home to make your booty more booty-licious. The rule is this – imagine hitting it out with your partner, doggy-style… you gotta have a bouncy, captivating booty and if you don't, well that's just sad.
But before that, I would like to answer the most commonly asked question in regard to booty workouts and exercises. Can a workout routine actually make your butt grow? Well, logically speaking, you will not wake up with a Kim K a$$. These exercises are meant to lift your butt and give it a sturdier posture. Doing these exercises regularly will make your butt rounder, bouncier and more spank-able.
So, if you're looking to pump up that booty before your date night this weekend, get into these exercises and watch your derriere get bouncier and bigger by the end of the week.
1. Squats 
I swear by this, ya'll. The squats are the easiest exercise on the list, as well as the most effective. This workout will instantly lift your glutes and give you a round and bubbly a$$ and it's pretty dope, as the results can be seen instantly, I'm not kidding.
Pretty sure everyone knows how to do the squats – all you have to do is just stand with your feet hip-width apart and squat down midway, pause for a second and stand back up. Repeat this exercise and time yourself from 30 – 40 secs, per rep.
You know you've attained the maximum results if by the end of a good squat session, your leg muscles are burning and your booty seems a lot more appealing.
2. Glute Bridge 
You gotta be ready if he asks you: "Can that booty twerk?". The glute bridge exercise will totes give you that twerk-able booty.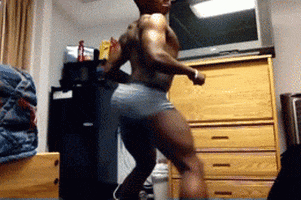 Imma stray from the topic for a quick second here – people who twerk look like their booties have a mind of their own. Like danggg, bishhh! Those buns be moving around way too much, though.
Anyways, back to the topic. So, the glute bridge exercise gives your booty a more toned effect. Ain't nobody want saggy buttocks. Like having no behind is fine, but saggy butt – hell nah! So, the glute bridge exercise is pretty easy and also one of my personal favs, because it not only targets your booty, but also makes you feel the burn in your tummy.
Lie on your back on top of a mat, with your knees bent and feet flat on the floor. Make sure your feet are hip-width apart. Exhale, squeeze your glutes and push your hips upwards towards the ceiling. If this is your first time doing this exercise, you might feel a lil shaky, so dig into the mat with your heels for more support when lifting your hips.
3. Gorilla Squat 
The gorilla squat exercise can be done either with free hands or with a dumbbell to level up your squat game. Get into your normal pre-squat position, lower your hips into a squat, but keep your knees tracking over your toes. Your knuckles should slightly brush the floor or the mat before going back to your initial position.
Repeat this in reps for 40 secs each. A great way to tone your legs and booty for a more chiseled lower body effect.
~Tip: when you're at the gym and you see the guy you like standing behind you, hit em' with the gorilla squat baby. Let him know this a$$ is deadly. Ain't no man can resist a lady doing squats~
4. Hip Abduction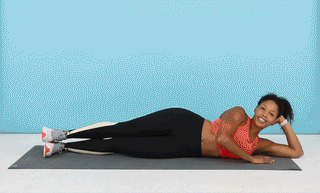 Moving on to tougher exercises – the hip abduction. An all-in-one exercise that tones your hips, legs and booty. This is the type of exercise you do before getting into that skin-tight dress, or before attending a pool party in a bikini.
Lie sideways on a mat and bend your arms to support your body with your elbow to the ground. Keep your upper body and core engaged as you raise your top leg towards the ceiling. Raise the leg midway and drop it back down; repeat this action on each side. Remember to not rush trough this exercise and control your movements, as you really want to target the legs and booty, and at the same time, engage your core.
5. In-and-Out Squats 
A fun way to make your squats more challenging is to incorporate the in-and-out squat exercise in your routine.
Start by standing straight with your feet together, then jumping into a squat position while keeping your upper body straight and your knees tracking over your toes. Jump back to the initial position and jump again into a deep squat. Repeat this action for 40 secs each rep.
Your booty will look absolutely fabulous in that dress after this exercise. Another way to accentuate your bottom is by wearing yoga pants when you head out. Hope you don't mind the number of heads turning to look back at the booty.
6. Squat Jumps 
Squat jumps are an alternative to in-and-out squats. If the previous exercise is too much for your couch potato a$$, then the squat jump will do you justice. Simply lower your body into a squat position and use your glutes to explosively jump up into the air. Get back down to your initial position and repeat the movements.
Squat jumps are an awesome exercise that allow you to feel the burn in your lower body.
7. Dumbbell Split Squat 
The last exercise on the list is the dumbbell split squat. If you have dumbbells lying around your house, now is the time to put them to good use and work for your dream booty. Hold the dumbbells in each of your arms and place one foot in front of the other. Make sure your back foot is not fully laid flat on the ground – only your toes should be touching the ground.
Make sure your knees are positioned above the ankles – your knees must not peek over your toes. Lunge forward while clenching your glutes, and your back knee should be lowered to the ground. Use the sole of your feet to push yourself back up and return to your initial posture before repeating the exercise.
If the description is tad bit confusing, refer to the demo above for reference.
So, there ya go – the quickest ways to instantly give yourself a spank-worthy butt.
More on fitness? Read these: